How to Stop Letting Your Fear Hold You Back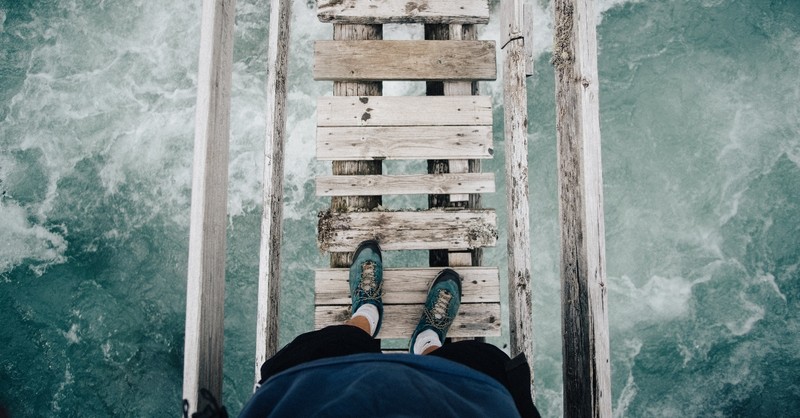 Take a moment to think about what you are afraid of. What is consuming your thoughts, holding you back from moving forward in a certain area?
Are you living in a "what if" place? Are your thoughts and decisions based on fear or faith?
I'm not trying to be Debbie Downer, I'm trying to get you to think of worst case so you can rebuke those thoughts, give them over to God and prevent fear from keeping you back anymore.
God's plan for your life is filled with peace and freedom. Don't let fear be a barrier to God's plan. He doesn't intend a life of fear for you.
The media and certain businesses benefit from your fear. God does not. God wants the best for His people. (Romans 8:28) I think we all agree fear does not bring out our best.
God is the opposite of fear. He is mighty, bold, courageous, strong, loving, caring. If you look at the Bible, God says "do not fear" (Isaiah 41:10).
What Is Fear?
Merriam-Webster defines fear as an unpleasant often strong emotion caused by anticipation or awareness of danger; anxious concern; to be afraid of.
The opposite of fear is boldness, confidence, bravery, courage, daring, fortitude, gallantry.
Our job is to say yes and be obedient to God, whatever He asks. This requires all those characteristics listed above plus faith in our Heavenly Father. We must put our trust in Him.
The Bible is chock full of examples where ordinary people were asked to do extraordinary things. Moses even pleaded with God to pick someone else, telling God He had the wrong guy. David didn't seem like the likely fit to take on mammoth Goliath.
The five daughters of Zelophehad were bold when asking Moses and Eleazar the priest for their father's portion of land. (Numbers 27:1-11) Nothing like this had been done before.
I'm sure they were filled with trepidation as they approached the two men, their future on the line. Had they let fear be an impediment from asking, their ability to provide for themselves would have been limited and unpleasant. Their valor paid off. They also paved a way for others behind them.
What if these or other Bible characters had said no? What if they had downright disobeyed God?
We know what happened to Jonah when he said no. Most of these biblical characters probably did not give a fearless YES to God, "heck yay, I'm in!" Their yes was most likely filled with apprehension, and "are you sure you have the right person?" Regardless, it was a yes.
All God needs is your yes. He can do the rest. Say no to your fear, and yes to God. Say yes to whatever He is asking of you.
Is There Any Good Fear?
Yes. There is one type of fear that is good. Fear in the Lord.
"Fear in the Lord" appears in many places throughout the Bible. Why does this phrase cause consternation? We are all on board with the verses which speak about God's love for us. Fearing God doesn't sound as warm and fussy.
Fear in this context means to have reverence. It means we should respect, admire, and esteem God. He has proven Himself mighty, powerful, and all-knowing throughout history. He does not have to prove Himself to us, but He has. Over and over again.
One of the many great things about God is He makes it very clear what is required of us. He tells us in Deuteronomy 10:12, "to fear the Lord your God, to walk in all his ways, to love him, to serve the Lord your God with all your heart and with all your soul, and to keep the commandments."
Our selfish inclination is to revolt against submission. We want to be our own God. We want to depend on ourselves and think we are in control. We don't like it when people tell us what to do.
My husband often tells my kids "discipline equals freedom." He got this quote from Jocko Willink. It sounds counterintuitive. The more we discipline ourselves the more freedom we gain.
I tell my kids after school, finish your homework then you are free to play. We give them boundaries in our house. Within these rules, they are free to be themselves. The bumpers keep them and the others around them safe.
God laid out rules for our benefit.
How Do We Fear the Lord?
Once my husband and I attended The Masters golf tournament. He had been there before and raved about the ambiance, food, and efficiencies. I'm not a huge golf fan, but I'm game for any trip where I get to hang out with my husband. If he wants to share a place that is special to him, I'm in.
My husband is not much of a rule follower. It's not that he purposely wants to break rules for the sake of breaking rules. He innately sees a more efficient solution and does it. Here's where the rub comes.
The Masters is full of rules. There are rules about how and when you enter, taking pictures and where you can walk, where you can put your lawn chair. There are rules about pretty much everything. You are not allowed to take your shoes off and let your feet play in the luscious greens (I learned this one the hard way).
As my husband explained the rules to me throughout the day, I was shocked he knew all the rules and followed them precisely.
Why was my normal rule-breaking husband abiding by these rules? When I asked him, his response was, "because I don't want to get kicked out and not allowed back."
This reminds me of how we are supposed to fear the Lord. People balk at the phrase but it's not a bad thing. Fear in the Lord motivates us to follow the ten commandments. Having reverence and acknowledging God's power, might, and plans puts God in His place, and me in mine (as a humble servant and worshipper). It reminds me how small and powerless I am, and how mighty is our Sovereign Lord.
Fearing the Lord helps me find freedom within His Kingdom and the boundaries He lovingly laid out.
Verses Regarding Fear in the Lord
Fear in the Lord is a common thread throughout the Bible. Moses showed obedience and reverence for the Lord over and over again as he constantly turned to the Lord for guidance and sought His will. He desired to please his Heavenly Father.
Here are a few other verses including this topic:
The Spirit of the Lord will rest on him – the Spirit of wisdom and of understanding, the Spirit of counsel and of might, the Spirit of the knowledge and fear of the Lord – and he will delight in in the fear of the Lord. (Isaiah 11:2-5)
"Through love and faithfulness sin is atoned for; through the fear of the Lord a man avoids evil" (Proverbs 16:6)
"And now, O Isreal, what does the Lord your God ask of you but to fear the Lord your God, to walk in all his ways, to love him, to serve the Lord your God with all your heart and with all your soul, and to observe the Lord's commands and decrees that I am giving you today for your own good?" (Deuteronomy 10:12)
"The fear of the Lord leads to life; then one rests content, untouched by trouble." (Proverbs 19:23)
"The fear of the Lord is the beginning of knowledge, but fools despise wisdom and instruction." (Proverbs 1:7)
The fear of the Lord is the beginning of wisdom, and knowledge of the Holy One is understanding." (Proverbs 9:10)
How Can We Choose to Not Let Fear Hold Us Back?
I don't believe any of us want to get to the end of our life and have a pile of regrets. That said sometimes overcoming fears can feel like climbing a mountain. How do we choose a life of courage instead of fearfulness?
I believe the key is baby steps. If your goal is to run a marathon, you don't step outside one day and take on all 26 miles without training. You begin by putting on your shoes one day and running a mile or two, slowly building up over weeks and months.
If your goal is to write a book. You don't sit down one morning expecting to crank out all 70,000 words in one day. You write a little bit every day.
The point is to take one step in obedience to what God is asking. Then take another, and another. It's a lot easier to tackle big goals in small bites.
When I felt God asking me to start a blog, I was scared and felt unqualified. I started by getting the domain name and then building the site. Each week or day I would make small progress in that direction building up confidence along the way. The first time I hit publish I had to overcome major apprehension. With subsequent posts, the fear subsides. The more you do something the easier it becomes.
Saying yes to each baby step gives you confidence, enough courage to take another one. Will you mess up along the way? Absolutely!! Look at your options and make another step towards overcoming your fear.
If you tackle your fears as a bunch of little steps instead of a ginormous goal, it's less intimidating and seems more doable. The more steps you take, the easier they become. All of a sudden you will look back at the start line and see your fear in the dust. You will think why was I so scared to do this? What if I hadn't even tried? What if fear kept me from even attempting?
God doesn't want us to fear unless it's in Him.
I know this subject of fear all too well. I was full of fear in every area of my life. God met me in my broken state and helped me extract all my fears and set me free. Now that I have tasted freedom, I'm never going back.
Do I still experience worry, of course? The difference is it doesn't rule my life. I have gotten out of my own way, and as the Carrie Underwood song goes, Jesus Take the Wheel. I am learning He is a way better driver than me.
Is fear holding you back? What is God encouraging you to do but you are too scared to try?
It takes courage to say yes to God's plan for your life. It's scary to step into the unknown.
You are not alone. You do not have to do this by yourself. He is with you at every single step, every roadblock. He will give you courage, just take the plunge. Don't let fear hold you back anymore. We have but one life to live, why not give it all to Him?
"I have been freed, not from God's rule, but from my bondage to me. Following, obeying, serving, submitting to God is the thing I was created to do, so it is the place where true freedom is to be found"--Paul David Tripp in New Morning Mercies
Photo Credit: ©Unsplash/Benjamin Davies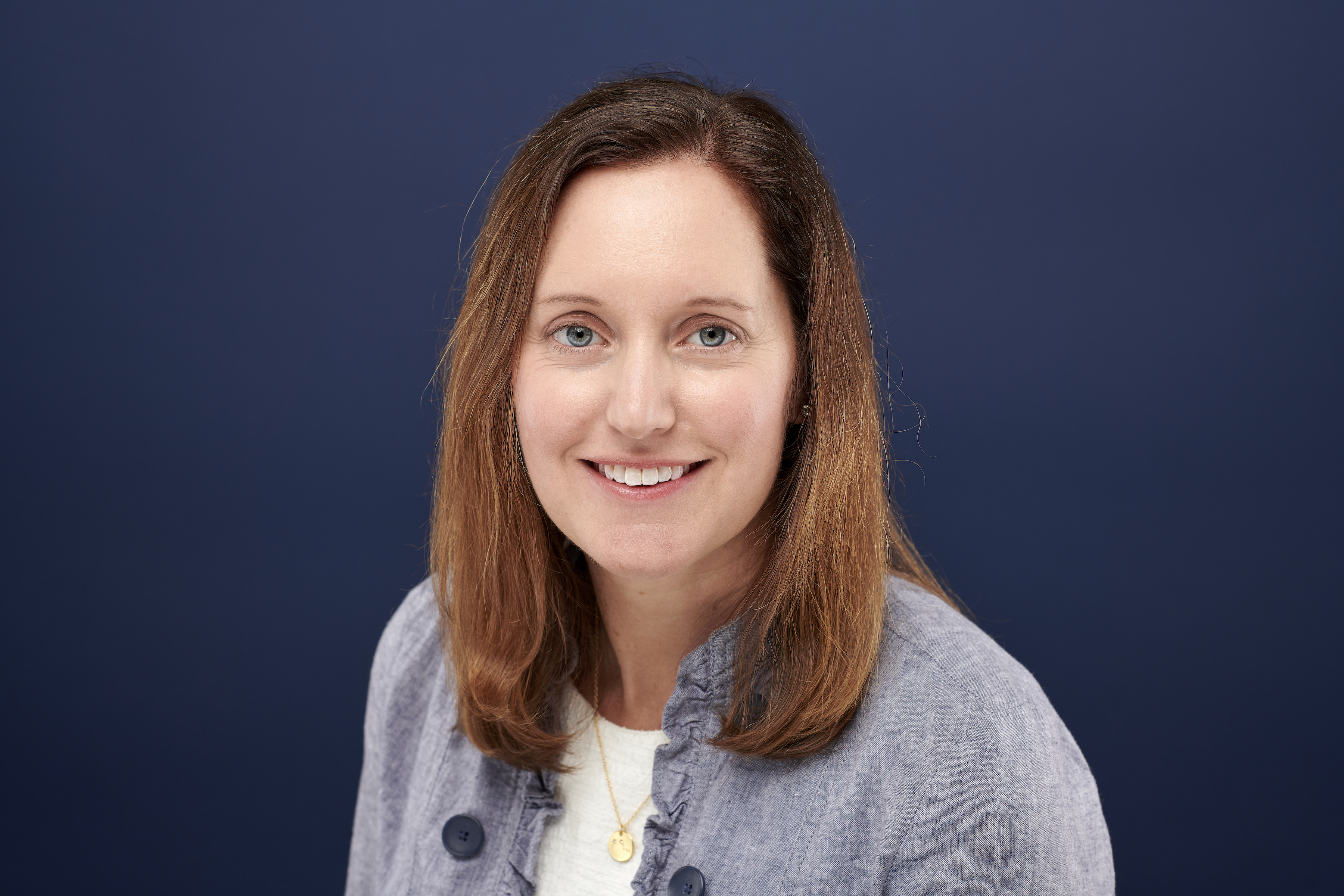 Katie T. Kennedy lives in Richmond, VA. She is married to a wonderful husband Jonathan and they have three girls. She is a writer, blogger, and employee of the family business. After a mid-life spiritual transformation, she discovered her love of writing. She loves to travel, read, be in nature, cook, and dream. She would love to connect with you online at www.katietkennedy.com, Instagram or Facebook.