How to Take Radical Risks for God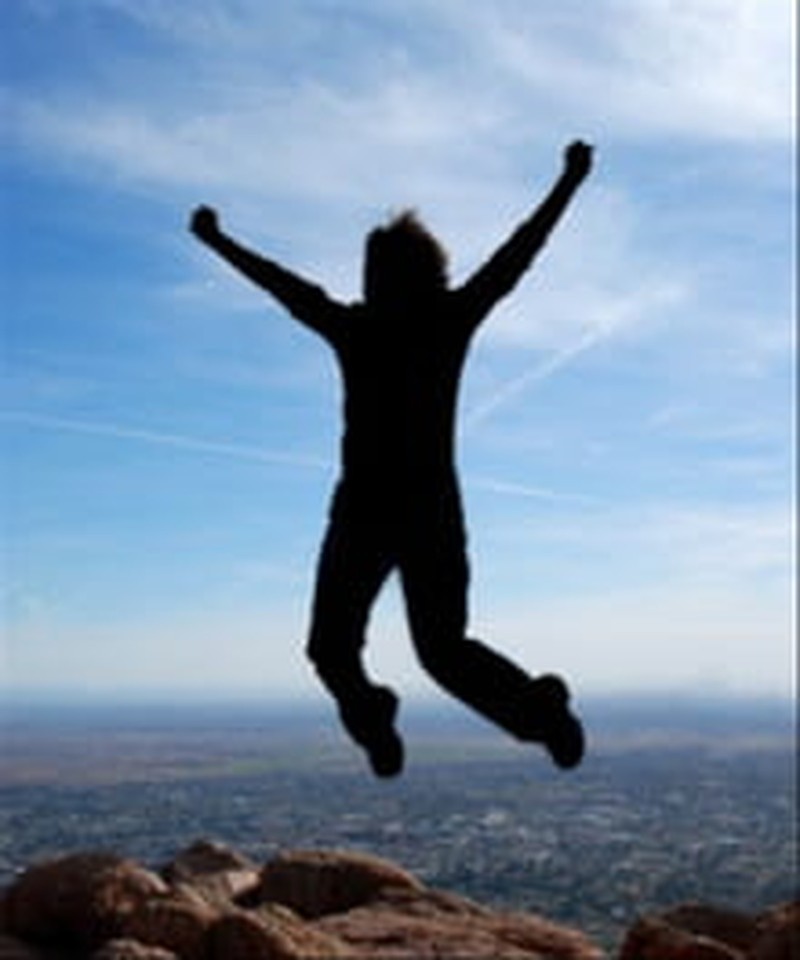 Editor's Note: The following is a report on the practical applications of Caleb Bislow's upcoming book, Dangerous: Engaging the People and Places No One Else Will (Bethany House, 2013).
God is still powerfully active throughout our world today – even in the most dangerous places – redeeming people from the devastating effects of sin. But too few people respond to God's call to join Him in that work, because they're afraid of taking the risks necessary to reach out in the midst of danger.
You can experience the thrill of God's power working through you if you're willing to take radical risks for Him. When God sees that you trust Him enough to follow Him anywhere – even to dangerous places – He will use your life in amazing ways.
Here's how you can take radical risks for God:
Tune into the Holy Spirit. Developing and nurturing a close relationship with the Holy Spirit is crucial to being able to take bold risks for God, since it's the Spirit who empowers you to do so. Incorporate prayer into your daily life, and spend at least as much time listening as you do talking. The more you practice listening to the Holy Spirit, the better you'll be able to recognize Him speaking to you. Every day, ask the Holy Spirit to give you fresh doses of faith and courage to do the work God wants you to do.
Pay attention to impressions, burdens, and whispers. All three represent ways that God may choose to communicate with you. Impressions come in the form of visual images that present pictures of something or someone God wants to bring to your mind. You may see impressions in a dream while sleeping, or in a mental vision while praying. Burdens involve compassionate feelings about a particular group of people that motivate you to reach out to them. You experience them as mental urges that call you to action. Whispers are messages from God in words that you hear like strong whispers within your mind, or sometimes even audibly. Pay attention to all of these types of messages as you seek God's guidance for specific ways He wants you to join Him in His work.
Never mark anyone as unreachable. Even the people whom you think would be least likely to respond to Jesus' Gospel message may actually begin relationships with Him if someone like you shares that Gospel message with them. Keep in mind that it's always worthwhile to share the Gospel with anyone (even those with the hardest hearts) because you serve a God who knows how to do the impossible.
Consider the cost and value of taking risks. Recognize that the process of taking risks to join God's work in dangerous places will cost you investments of time, energy, money, and emotions. Keep in mind, too, that your work won't always lead to the results you'd expected or hoped to see. However, whenever you're doing what God has led you to do, your work is worthy of great sacrifice, because the hope that you bring to others is invaluable. Be confident that your victories (big or small) will always outweigh your defeats when you work for God.
Reach out to the world's unreached people. Ask God to show you how He may want you to help reach people who have haven't yet heard the Gospel message – from refugees living in your local community, to people living in areas of the world where the Gospel is rarely communicated.
Reach out to the world's restricted people. Pray for the wisdom to discern how you may help bring spiritual hope to people living in nations where the government restricts religious freedom and is hostile to those who try to share the Gospel message. One way to do this is by building relationships with people through global business rather than formally working as a missionary.
Reach out to the world's hunted people. Consider how God may be calling you to help people who are the victims of the world's atrocities, such as warfare or genocide. Get information about how people worldwide are currently suffering in this way and ask God to show you how He may want you to help some of them, such as by supporting organizations that work with them.
Reach out to the world's convicted people. Pray about how potential opportunities to help people whom society considers scandalous, such as prisoners.
Reach out to the world's infected people. Ask God to show you ways you may help people who are afflicted with infectious diseases.
Reach out to the world's marginalized people who are discriminated against. Consider what opportunities God may present for you to help people whom society considers unimportant and therefore lack power in society and become victims of bigotry. People may be discriminated against for many reasons, such as their physical appearance (people of minority races and disabled people), their gender (women), their age (senior citizens), or their economic status (poor people).
Reach out to the world's enslaved people. Pray for the wisdom to discern how you may help people who are enslaved worldwide, such as child laborers and prostitutes in the sex trafficking industry.
Ask some key questions to discern the opportunities on which you should act. If you think that God may be urging you to take action in a specific way to help a specific group of people, ask these questions before stepping out: "Have other spirit-led people confirmed what I feel called to do?", "Is it biblical? Can I find circumstances in the Bible of people doing what I feel called to do?", "Is this endeavor expanding God's kingdom, or mine?", "Will it ultimately bring God glory?", and "Are circumstances leading toward this actually happening?"
Go to where the people are rather than expecting them to come to you. Many of the people who are currently caught in dangerous sin won't come to church, but they will listen to you if you build friendships with them in places they frequent, such as bars. Don't be afraid to go to the places that are hangouts for the people God is leading you to reach. But cover yourself in prayer and take precautions to prevent falling into sin yourself when you're in those environments.
Give people love instead of judgment. When you're reaching out to people who are living dangerous lifestyles of sin, push away judgmental thoughts and let God's love flow through you to them – that's the only way you'll be able to truly help them, since love is the force that will inspire people to turn to God.
Adapted from Dangerous: Engaging the People and Places No One Else Will, copyright 2013 by Caleb Bislow. Published by Bethany House Publishers, a division of Baker Publishing Group, Bloomington, Mn., www.bethanyhouse.com.    
Caleb Bislow jumped off the "cliff" of safety and security in 2005, and since then has been humbled to advance God's kingdom on every inhabited continent in the world. He is a sought-after speaker through Kingdom Building Ministries. Caleb and his wife, Jessica, and their three children, call Franklin, Nebraska their home. Learn more at www.unusualsoldiers.com.
Whitney Hopler, who has served as a Crosswalk.com contributing writer for many years, is author of the new Christian novel Dream Factory, which is set during Hollywood's golden age. Visit her website at: whitneyhopler.naiwe.com.
Publication date: August 16, 2013