How to Trust God in Your Suffering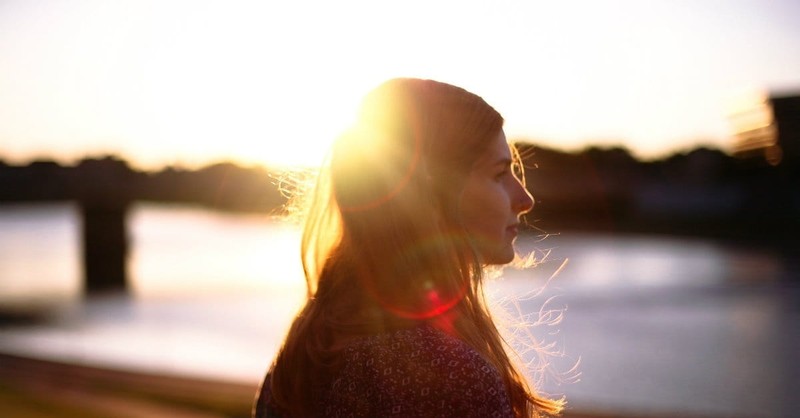 Suffer Well by Trusting God
And this is the confidence that we have toward him, that if we ask anything according to his will he hears us. And if we know that he hears us—whatever we ask—we know that we have what we asked of him. (1 John 5:14-15)
God sovereignly intervened in my sister's life this year to rescue her body from cancer—an obvious, even miraculous, grace. She went to the doctor with an irritating stomach ache that wasn't going away. After examination and tests, something else was found—a cyst on her pancreas.
A biopsy was done. It was precancerous. Surgery was required. The cyst was larger than anticipated, requiring not only a third of her pancreas, but also her spleen, and a portion of her colon to be removed. But no cancer was found.
The doctor remarked, "This is one of the good stories."
Her irritating stomach ache never returned after that first appointment. Clearly, God has more for her to do on this earth; this was his will. But three years ago, I sat in a delivery bed at the maternity wing of our hospital with a nurse circling and circling my full-term belly with her monitor—searching for a heartbeat.
We prayed for a miracle; we knew that our sovereign God could give us a miracle. But he didn't. Clearly, God had no more for my daughter to do on this earth; this was his will.
One prayer request—for my sister's health—was answered affirmatively; another—for my daughter's—was not.
Yet, there is confidence in prayer before God. Significantly so, for when we are confronted with suffering, every true and solid confidence we can learn to claim becomes especially dear to us.
Trust in Your Confident Hope
Confidence can truly be found in our hope, according to 1 John. The darkness we experience in this world is passing away (2:8). The true light is already shining (2:8). The world itself is passing away (2:17). Yet, we will abide forever (2:17). We will be like him when he appears (3:2). At that glorious moment, we will see him as he is (3:2). We have passed out of death into life; this transaction is already complete (3:14). We who believe in him surpass the world with a faith that goes beyond it; we overcome the world (5:4).
True confidence can be found in the Source of our hope, according to 1 John. God has come; he has actually been here (1:1-3). He is light in whom there is no darkness (1:5). Our God is true, as falsehood only comes through denying him (2:22). He laid down his life for us, demonstrating what love is (3:16). God sent his Son so that we might have life forever (4:9). We can be assured that he is greater than our hearts—greater than us—for he knows everything (3:20).
Now, distressed believer, why has God given these reasons for confidence? He has given us reassurances in his Word so that we might believe, so that we might continue to persevere in believing, and so that we might see our belief spread thoroughly into every part of our inward beings.
Our true and legitimate earthly needs—even those dearly felt and desired—are not always his will to meet. Sufferer, you know this well. But our spiritual needs are his present agenda, and meeting them is his will. Do you want to follow God in your pain? Do you want to remain confident in him? Do you want to honor him even though the way ahead seems only uncertain? Have confidence.
When we ask to know that our belief is true and that our hope is real, he hears us. When we ask to know that his life is within us so that we can continue with him through suffering, he hears us. When we ask that the reality of being fully alive in him might overwhelm us so that we can live to the praise of his glory when in pain, he hears us. When we know that he hears us because we have made a practice of abiding with him (2:24) in his Word (1:1), he will give us what we ask.
We need not wonder if he will be present through suffering—if he will be closer than any person, becoming more dear than we could have otherwise imagined. We do not have to wonder if he is willing to be here with us in any pain. He did not send his Son only to be unwilling afterward to make our hearts enthralled with him in a way that surpasses our circumstances with undeniable hope.
Trust God through Confident Prayer
Even when the dearest temporal prayer requests are not answered affirmatively, he assures us that he is true and never the source of darkness; he is pure and never evil. He is Love. Our confidence before God in suffering goes beyond our felt-needs to spiritual needs. In him, our spiritual needs are met in full, and we see that our true hope is what transforms us. For "everyone who thus hopes in him purifies himself as he is pure" (3:3).
In Christ, our spiritual needs are met in full and our true hope transforms us.
He will answer the prayer that we will walk in his light both now (3:2) and forever (2:27). When trials come, we do not need to sin in bitter unbelief, in fear that any darkness of this world will take us from him, or in fear that if we have wandered, he will not do a cleansing work within us (1:7). For he promises to attend to our prayer requests for faith  that shines in the present. Even in trials, he assures us that we will learn how to walk in purity and love—as we watch our hope create increasing purity within hearts that are set on him.
And this is the confidence that we have toward him, that if we ask anything according to his will he hears us. And if we know that he hears us—whatever we ask—we know that we have what we asked of him. (1 John 5:14-15)
1 John 5:14-15 is an answer to prayer in the miraculous grace given to my sister of circumstantial saving, because it leads me to praise God for the light of eternal salvation that already shines. He is able to make all of us both whole and holy, and one day his work that was foreshadowed in my sister's case will be completed in every aspect of our existence.
These verses are also an answer to prayer in my life amidst the storm of grief that has came and the longing that remains. He chose to make my daughter whole and holy before she breathed at all. My daughter's residency in heaven brings me increasingly and consistently to the light of my eternal salvation. I am reminded that it is real, such that this life is to be lived in view of my promised, impending future.
And now, little children, abide in him, so that when he appears we may have confidence and not shrink from him in shame at his coming. (2:28)
In our confidence, we do not shrink back from him, but are made ready for him to appear because in all circumstances, we can be made pure by a confident hope. In this, we overcome this world and, together in this purity of heart for him, our joy is complete (1:4).
What other truths from God's Word can you trust in suffering?
This article was originally published on UnlockingTheBible.org. Used with permission.

Lianna Davis (@liannadavis) is wed to Tyler and mom to two girls, one who lives in heaven and one who lives on earth. She serves with Hope Mommies, a non-profit organization sharing the hope of Christ with bereaved mothers, and is editor of Of Larks, a blog for theologically-minded women writers and readers.
Publication date: July 21, 2016