How We Can See That 'Hope Springs Eternal' in Our Own Lives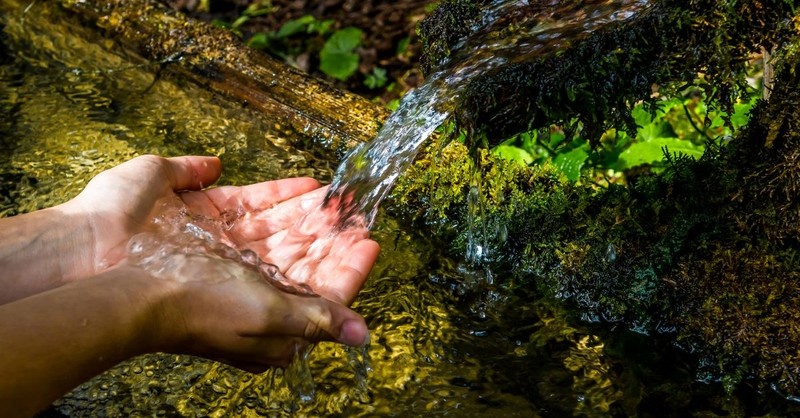 Despite the challenges of living in our fallen world, it is human nature to hold onto hope. The saying "hope springs eternal" refers to that sense of optimism that inspires us all to keep hoping during difficult circumstances. That proverbial phrase, which comes from a famous poem, reflects what the Bible tells us about hope.
Where Does the Saying "Hope Springs Eternal" Come From?
Poet Alexander Pope coined the famous expression in his 1732 work "An Essay on Man: Epistle I", in which he wrote this stanza:
"Hope humbly then; with trembling pinions soar;
Wait the great teacher Death; and God adore!
What future bliss, he gives not thee to know,
But gives that hope to be thy blessing now.
Hope springs eternal in the human breast:
Man never is, but always to be blest:
The soul, uneasy and confin'd from home,
Rests and expatiates in a life to come."
Pope was a popular English writer who wrote many notable poems and other works during the 1700s. He expressed his Christian (Catholic) faith through his writing in "An Essay on Man" through couplets of iambic pentameter. The poem's four sections, known as epistles, present a philosophical argument for divinely designed order in the world. In light of God's good design for the world, the poem argues, humans have a duty to focus on the good that exists – such as eternal hope.
What Does "Hope Springs Eternal" Mean?
The expression "hope springs eternal" means to hold onto the eternal sense of hope that God has placed within all human souls.
Ecclesiastes 3:11 describes God doing so: "He has made everything beautiful in its time. He has also set eternity in the human heart; yet no one can fathom what God has done from beginning to end." Thanks to God setting eternity in our hearts, our lives have good purposes that point us toward our eternal Father, who is the source of all hope. We have a divinely implanted hopeful awareness in our souls that God is constantly with us and able to help us. That hope can always sustain us since it's an eternal hope from our eternal God.
Hope is always available to us. It's present in every situation because God – the source of our hope – is always present with us. However, when we face difficult circumstances that are visible, we can be tempted to lose hope unless we choose to trust in God, who is invisible to us now yet constantly at work in our lives. Romans 8:24 describes the faith God wants us to have in regard to unseen hope: "For in this hope we were saved. But hope that is seen is no hope at all. Who hopes for what they already have?" We need an eternal perspective on hope to remind ourselves that we can always access it. Choosing to respond to our challenges by placing our faith in God helps us connect with hope and be confident as a result. Hebrews 11:1 tell us: "Now faith is confidence in what we hope for and assurance about what we do not see."
We may face many challenges in this fallen world. However, because "hope springs eternal" in our souls, we can choose to overcome fear and place our hope in God in any circumstances. Jesus spoke of eternal hope when he said in John 16:33, "… in me you may have peace. In this world you will have trouble. But take heart! I have overcome the world." Since "hope springs eternal" for humanity, we all can respond to Jesus' call to trust him for eternity and see our hope become reality.
What Does the Bible Tell Us about Hope?
The Bible has a lot to tell us about hope! Most importantly, it identifies hope as a core characteristic of God, which God gives us when we trust in him. Romans 15:13 describes how our "God of hope" gives us hope: "May the God of hope fill you will all joy and peace as you trust in him, so that you may overflow with hope by the power of the Holy Spirit."
True hope comes only from God, who created it. We won't find hope in anything or anyone lesser than God: financial security, good health, a romantic relationship, etc. While we can find a temporary sense of hopefulness when we encounter good circumstances, our circumstances are constantly changing. Placing our hope in any situation – no matter how good it is – will fail us. We need to depend on a much more reliable source for hope: our eternal God, who offers a hope that never changes. As we look to God for the hope we need, we can find it even in the middle of the most difficult circumstances.
We don't have to worry about trying to earn hope. Hope is a gift that our loving God gives us freely through his Holy Spirit, the Bible tells us in Romans 5:5: "And hope does not put us to shame, because God's love has been poured out into our hearts through the Holy Spirit, who has been given to us."
The Bible declares that hope is a reality rather than a feeling. When we build our hope on the foundation of faith in God, we can be sure that hope will never fail us. In contrast, if we depend on positive circumstances in the world to give us hope, we will be disappointed because circumstances don't have the power to deliver real hope to us. We can feel hopeful about all sorts of circumstances – from good weather happening to a new job opportunity working out. But we can know for certain that no matter what happens from day to day, God's hope is always available for us. "This hope is a strong and trustworthy anchor for our souls," Hebrews 6:19 proclaims. "It leads us through the curtain into God's inner sanctuary."
How Can We See This in Our Lives Today?
As we face the challenging situations in this fallen world from day to day, we can see "hope spring eternal" by intentionally choosing to listen to the Holy Spirit's encouragement. We never need to give in to despair. Even when we're in pain and feeling hopeless, we can remember that hope isn't a feeling. We can connect with the reality of hope anytime and anywhere by connecting with the Holy Spirit. A brief time of prayer or meditation is all we need to direct our attention to the Spirit, who will give us a fresh dose of hope. Romans 5:5 says that "… hope does not put us to shame, because God's love has been poured out into our hearts through the Holy Spirit, who has been given to us."
God will empower us to be hopeful all day long as we seek his guidance and focus on his gift of eternal salvation for us. "Guide me in your truth and teach me, for you are God my Savior, and my hope is in you all day long," says Psalm 25:5. The hope God gives us will help us endure anything with spiritual strength. Isaiah 40:31 assures us: "… those who hope in the Lord will renew their strength. They will soar on wings like eagles; they will run and not grow weary, they will walk and not be faint."
Even beyond helping us endure painful circumstances, God's hope grows our character in ways that lead to greater faith and deeper hope. Romans 5:3-4 points out: "Not only so, but we also glory in our sufferings, because we know that suffering produces perseverance; perseverance, character; and character, hope."
Living hopeful lives on a regular basis helps us notice the wonder of God working in our lives, which inspires more hope in our souls. The more we choose to hope in what our eternal God can do, the more we notice what God is doing in our lives, which gives us a greater perspective on our sufferings. That leads to a wondrous cycle of hope.
As we live with hope from day to day and experience wonder, we're also inspired to share God's hope with other people. 1 Peter 3:15 encourages us to share that hope with others in loving ways that motivate them to listen: "But in your hearts revere Christ as Lord. Always be prepared to give an answer to everyone who asks you to give the reason for the hope that you have. But do this with gentleness and respect."
We can be sure that the hope God gives us is eternal! It will be there for us forever, so we can be confident about our future. As Proverbs 23:18 says: "There is surely a future hope for you, and your hope will not be cut off." Not only that, but God promises us in Jeremiah 29:11: "For I know the plans I have for you, declares the Lord, plans to prosper you and not to harm you, plans to give you hope and a future."
So, let's pay attention to that sense of hope that springs eternal in our souls. Whenever we need a fresh dose of hope – in any circumstances – let's turn to God for it. We will never disappointed when we rely on God, the source of true hope!
Photo Credit: ©GettyImages/grafxart8888
---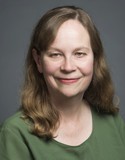 Whitney Hopler is the author of the Wake Up to Wonder book and the Wake Up to Wonder blog, which help people thrive through experiencing awe. She leads the communications work at George Mason University's Center for the Advancement of Well-Being. Whitney has served as a writer, editor, and website developer for leading media organizations, including Crosswalk.com, The Salvation Army USA's national publications, and Dotdash.com (where she produced a popular channel on angels and miracles). She has also written the young adult novel Dream Factory. Connect with Whitney on Twitter and Facebook.
Related podcast:
The views and opinions expressed in this podcast are those of the speakers and do not necessarily reflect the views or positions of Salem Web Network and Salem Media Group.
So when sin is not being confronted, or even viewed as sin at all, it's time to address it with the hope of gently helping to restore believers caught in its web. Here are 10 sins that often go overlooked in Christian community.
Stock Footage & Music Courtesy of Soundstripe.com Thumbnail by Getty Images