Hunger Grows as Billy Graham's Mission in San Diego Nears
Dan Greenblat

2003

12 Mar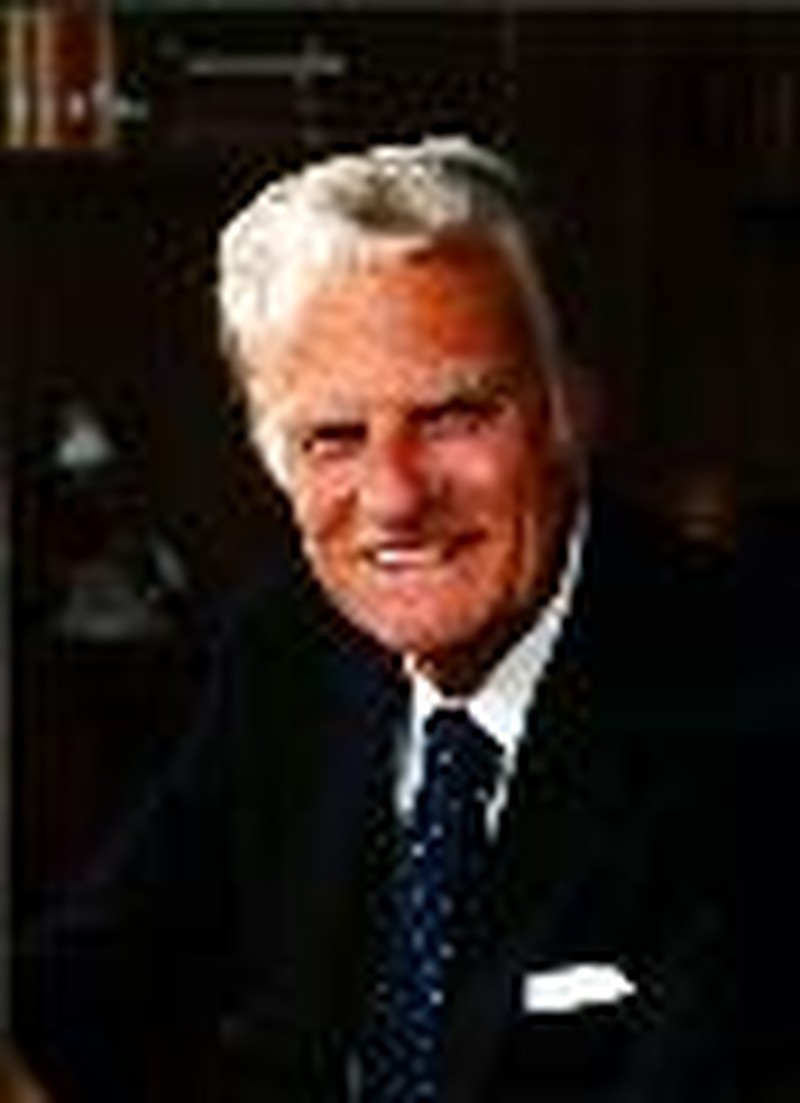 People are stunned: San Diego has 20,000 people in Christian Life and Witness classes. 20,000. And in 15 different locations simultaneously? The town is buzzing. The Mission San Diego volunteers are giddy.
In just one week, enormous, unexpected and overflow crowds streamed into churches from Oceanside to El Cajon. For only the fourth time in Billy Graham Mission history, the CL&W signups exceeded 20,000 people for the three-week classes. The pre-Mission estimate had been only 10,000. 
At Horizon Christian Fellowship (San Diego) on March 8th, 2,600 people filled the gym, auditorium, choir room, classrooms and part of the cafeteria. "The excitement and joy of this crowd is contagious," said Horizon Pastor Mickey Stonier, "Look at that crowd. They are focused, interested and listening. This is almost electric. They even ignored the TV crew that was here."
Only Portland (OR-1992), Cleveland (OH-1994) and Anaheim (CA-1985) ever topped 20,000 CL&W participants in past Billy Graham Missions. "The signups for the Christian Life classes is a barometer for the excitement of the community," said Pastor Jim Garlow of Skyline Wesleyan Church (La Mesa). "This response tells us San Diego is eager to hear Billy Graham on May 8-11." 
Garlow's large church was nearly overwhelmed when they held their class last week. Despite continuous rain, Skyline lost count after 1,600 people arrived.  After filling the main auditorium, people filled the classrooms and pastors offices.
Consider the experience at Maranatha Chapel on the I-15 corridor: The sanctuary was packed with over 3,000 people (including a Fire Marshall on site to make sure it didn't get too big). Excitement was palpable. Traffic lined up for 10 miles to get into the church. 
Maranatha Chapel Senior Pastor Ray Bentley said, "Overwhelming response. There is a built in expectation that something very special - something very rare - is about to happen in San Diego."
A teenage girl, Cara, of Penasquitos Lutheran, said: "There are so many more people here than I ever expected. This is awesome. I'm getting so much information about how to share God's love with my friends in High School."
At Calvary Baptist Church (San Diego), 480 enthusiastic people packed-out their first lesson in the three-part series. "We would call it 'excellent,'" said Pastor W. James Smith. "We had to use our overflow balcony area. People were excited and paying very close attention to the material. We can hardly wait for Dr. Graham to come to San Diego!"
The classes run for three successive weeks. Each week, a new segment is taught as an aid to understanding the Christian life and witness. They are also a prerequisite for individuals wishing to serve as counselors for the Mission.
Dr. Billy Graham will speak during each program during the May 8-11 event at Qualcomm Stadium, except the Kidz Mix. In addition, Rolf Benirschke and Evelyn Husband (wife of Space Shuttle Columbia Commander Rick Husband) will share their testimonies.
Artists such as Michael W. Smith, Third Day, Steven Curtis Chapman, Salvador, Jaci Velasquez, The Gaither Vocal Band and Kirk Franklin are slated to perform.
About Billy Graham Missions
Every evangelistic mission conducted by Rev. Graham is the result of a cooperative effort involving the evangelist, his team and many local Christians and churches. He is invited by clergy and laity who have banded together because of the common desire to reach their community with the Christian message.
After the place and dates are confirmed, a BGEA staff member is assigned to the city as Mission Director. He opens an office, assists local committees and generally gives leadership in organizing the mission. The size of the in-city staff varies with each mission as does the period of preparation, which is usually between eight and 12 months.
Volunteer workers make up the vast majority of personnel required to organize and prepare for a mission. Only a very small number of mission staff are salaried. All committee members donate their time and talents to the mission. It has been estimated that if volunteers were not available, it would require thousands of staff persons to conduct a Graham mission. In every mission, an Executive Committee composed of local clergy and laity is the incorporated policy-making body.
The mission office remains open for several months after the final meeting to assist in activities and continued counseling. One major responsibility is to help the Follow-up Committee in its varied efforts to assure that each inquirer is incorporated into a local church.
The primary objective of any Billy Graham mission is to bring uncommitted individuals into a personal relationship with Jesus Christ and firmly establish them in a local church.
Visit the Billy Graham Evangelistic Association (BGEA) website.