24 Inspirational Words of Encouragement for the Hurting Soul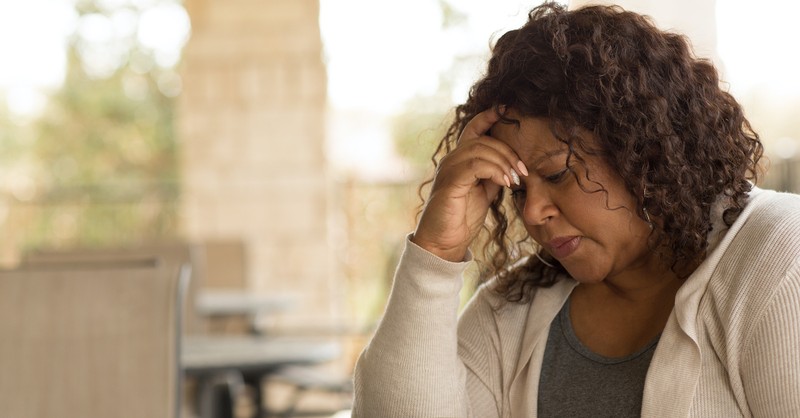 There's no denying that we live in a chaotic and unpredictable world. And even though we serve a God who has already conquered death and darkness, we are unfortunately not guaranteed to live a life void of suffering—not until we reach eternity, at least. But unlike those who do not know Christ, we have a hope that can serve as an anchor for our soul (Hebrews 6:19). The comfort of His Word can serve as a healing balm for the pain in our hearts. Not only that, but we can also strengthen the Body of Christ when we speak words of encouragement from the Bible into the lives of other believers by reminding them of their hope in Christ as they, too, walk through storms of life.
How to Write Words of Encouragement from the Bible to Downcast Believers
As humans, we often try to avoid as much pain as possible—and yet the Bible reminds us of the importance of suffering along with other believers. No one should need to face the storms of life on their own. Romans 12:15 tells us to "Rejoice with those who rejoice, weep with those who weep." One way we can express our concern for downcast believers is through providing words of encouragement and comfort for them, whether that's in the form of a letter, text message, or an email.
The Bible makes it clear that our words contain power. Proverbs 14:16 says, "Kind words are like honey— sweet to the soul and healthy for the body." When we see a fellow believer suffering from discouragement or despair, why shouldn't we want to release words to them that can provide health for their bodies? It's through the use of our pens that God can minister His healing power of love as we become His vessels to renew the believer's strength and uplift their spirits.
Before setting out to write, though, I advise to first pray for the downcast believer. Pray that God will lead you to write the words that they need to hear. After all, we may not know exactly what it is that this person is dealing with personally, but we are in touch with our Heavenly Father. And our Heavenly Father is in touch with that person's heart.
While you write, try to follow the Bible's example in its approach to pain and suffering. God's Word never denies the reality of suffering that we may face, but it addresses this through the lens of hope. It encourages our spirits by enabling us to see the bigger picture, the purpose of our suffering. It does this by reminding us that our pain can be transformed into good (Romans 8:28) and that it could be preparing us for "an eternal weight of glory beyond all comparison" (2 Corinthians 4:17).
In the message that you write, you may even want to include inspirational quotes of encouragement and affirmations to lift the soul.
Try to remain sensitive for the downcast believer by recalling a time when you, too, faced trials that drained your strength. Was there a friend or a loved one who spoke words that renewed your vigor for life? How did that person help to draw you out of the deep pit of suffering by renewing your perspective and shedding light on the situation?
We can also follow the example that Psalms provides for us as we write to these downcast believers. Throughout the Psalms, we witness how David acknowledged the heartache he faced—and yet it was through lifting his eyes to Christ that his strength became renewed. As he shifted his gaze to focus on God, he then began to look at his circumstances through an eternal viewpoint. He was reminded that God is still good, faithful, and sovereign, even in the midst of such difficulties. Even more than that: God never leaves His children to bear the weight of life on their own.
Yes, our words contain power; however, they will never measure up to the weight of authority that the Word of God carries. Proverbs 4:22 tells us that His Word brings "life to those who find them, and healing to their whole body." If you would like to offer these life-giving words to the downcast believers in your life—Scriptures that can point them back to the hope they have in Christ—then see below.
Words of Encouragement from the Bible
Whether you're in need of divine encouragement for yourself, or if you're hoping to encourage another hurting soul, the Scripture should remain our go-to source. It contains truths that fuel our spirit and replenish our strength. By meditating on the following Scriptures, the Holy Spirit can enable us to see our difficulties through God's light, remind us of the glory He can display through this suffering, and point us back to the One who is always by our side.
"And I am certain that God, who began the good work within you, will continue his work until it is finally finished on the day when Christ Jesus returns" Philippians 1:6.
"My flesh and my heart fail; But God is the strength of my heart and my portion forever." Psalm 73:26
"For I am convinced that neither death nor life, neither angels nor demons, neither the present nor the future, nor any powers, neither height nor depth, nor anything else in all creation, will be able to separate us from the love of God that is in Christ Jesus our Lord" Romans 8:38-39.
"So we do not lose heart. Though our outer self is wasting away, our inner self is being renewed day by day. For this light momentary affliction is preparing for us an eternal weight of glory beyond all comparison, as we look not to the things that are seen but to the things that are unseen" 2 Corinthians 4:16-18.
"Now to him who is able to do immeasurably more than all we ask or imagine, according to his power that is at work within us" Ephesians 3:20.
"See, I am doing a new thing! Now it springs up; do you not perceive it? I am making a way in the wilderness and streams in the wasteland" Isaiah 43:19.
"He gives strength to the weary and increases the power of the weak" Isaiah 40:29.
"It is the Lord who goes before you. He will be with you; he will not leave you or forsake you. Do not fear or be dismayed" Deuteronomy 31:8.
"Cast your burden on the Lord, and he will sustain you; he will never permit the righteous to be moved" Psalm 55:22.
"But they who wait for the Lord shall renew their strength; they shall mount up with wings like eagles; they shall run and not be weary; they shall walk and not faint" Isaiah 40:31.
"Ye are of God, little children, and have overcome them: because greater is he that is in you, than he that is in the world"1 John 4:4.
"No, despite all these things, overwhelming victory is ours through Christ, who loved us" Romans 8:37.
"Do not fear, for I am with you; Do not anxiously look about you, for I am your God. I will strengthen you, surely I will help you, Surely I will uphold you with My righteous right hand" Isaiah 41:10.
"For I consider that the sufferings of this present time are not worth comparing with the glory that is to be revealed to us" Romans 8:18.
"My God turns my darkness into light." Psalm 18:28
"My God turns my darkness into light" Psalm 18:28.
"Surely your goodness and unfailing love will pursue me all the days of my life, and I will live in the house of the LORD forever" Psalm 23:6.
"In his kindness God called you to share in his eternal glory by means of Christ Jesus. So after you have suffered a little while, he will restore, support, and strengthen you, and he will place you on a firm foundation" 1 Peter 5:10.
"My comfort in my suffering is this: Your promise preserves my life" Psalm 119:50.
"God is our refuge and strength, an ever-present help in trouble" Psalm 46:1.
"The LORD is near to the brokenhearted and saves the crushed in spirit" Psalm 34:18.
"For the mountains may depart and the hills be removed, but my steadfast love shall not depart from you" Isaiah 54:10.
"And we know that God causes everything to work together for the good of those who love God and are called according to his purpose for them" Romans 8:28.
"For His anger is but for a moment, His favor is for life; Weeping may endure for a night, But joy comes in the morning"Psalm 30:5.
Inspirational Words of Encouragement for the Hurting Soul from the Bible
God loved His children so much that He couldn't bear to witness us walking through the darkness of this world without His light. He didn't necessarily send His Son to shield us from sorrow and despair, but to keep us from being destroyed by its stronghold. How incredible is it to rest in the truth that we have been rescued and redeemed from the curse of sin? God wrapped Himself in flesh, dared to face this harsh world, and voluntarily took on the weight of sin and suffering. Why? So that we would never have to carry that burden on our own. He accepted the persecution that we deserved so that we could be made whole.
Isaiah 53:5 says, "But he was pierced for our rebellion, crushed for our sins. He was beaten so we could be whole. He was whipped so we could be healed."
Whatever it is that you are facing today, I want to remind you that you are not alone. Jesus loved you so much that He chose to walk in your shoes and feel your pain.
We can also be reassured by the mere knowledge that Christ faced the same suffering as us when He walked on this earth. Are you grieving? Have you faced the sting of rejection? Have you tasted the bitter sorrow of loneliness and betrayal? So has Jesus. He understands. This is why, when we feel as though we are too weak to carry on, we can rely on His supernatural strength to carry us through. It's this power that can be made perfect in our weakness (see 2 Corinthians 12:9), and it's through this strength that Jesus, too, endured suffering on every level and defeated darkness once and for all.
This is our hope in the midst of heartache. It is through the blood that was shed on Calvary that we have access to God's powerful, cleansing, and healing presence—strong enough to wash away our sins and provide comfort in the midst of despair. And it's this pleasure of knowing Him—Jesus Christ, Immanuel, God with us—that surpasses even the greatest of sorrows.
"No pit is so deep that God is not deeper still." Corrie Ten Boom
A Prayer for the Encouragement of a Downcast Soul
"Father, thank you for being with the downcast soul in whatever trial that he or she may be facing today. I ask that you, by the power of your Holy Spirit, equip them with the strength they need to endure this heartache. May your Word empower them with your truth, nourish them with your comfort, and strengthen them with your encouragement, enabling them to view their difficulties from your perspective. Allow this suffering to cause this person to draw closer to you so they can receive your healing love. Thank you that you sent your Son so we would never need to experience the harsh pain of life on our own. Instead, when we face difficulties, we can trust that you can transform them into good, according to Romans 8:28. Your light is within us as we walk through this dark world, and you are greater than anything we face. Help us to trust in you always and to hold on to this hope we have in you because there is nothing we will face that could ever remove us from your life-giving presence. It's in your name that we pray. Amen."
Further Reading
100 Encouraging Bible Verses that Will Strengthen Your Faith
Top 50 Encouraging Bible Verses
Photo credit: ©GettyImages/digitalskillet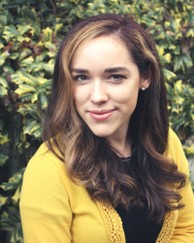 Tessa Emily Hall is an award-winning author who wrote her debut novel when she was sixteen. She is now a multi-published author of both fiction and non-fiction inspirational yet authentic books for teens, including her latest release, LOVE YOUR SELFIE (October 2020, Ellie Claire). Tessa's passion for shedding light on clean entertainment and media for teens led her to a career as a Literary Agent at Cyle Young Literary Elite, YA Acquisitions Editor for Illuminate YA (LPC Imprint), and Founder/Editor of PursueMagazine.net. She is guilty of making way too many lattes and never finishing her to-read list. When her fingers aren't flying 128 WPM across the keyboard, she can be found speaking to teens, teaching at writing conferences, and acting in Christian films. Her favorite way to procrastinate is to connect with readers is on her mailing list, social media (@tessaemilyhall), and website: www.tessaemilyhall.com.