12 Inspiring Christian YouTubers to Watch Now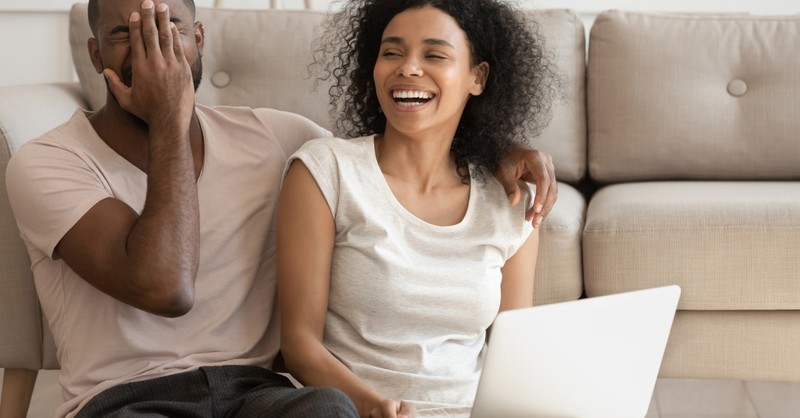 Isn't it wonderful that wherever voices and videos are shared, you can also find the light and truth of the hope we have?
Even as you're reading this, we're gathering online...to learn, understand, or simply renew by looking to media in many forms. And because YouTube ranks second on the list of the most popular social media platforms in 2020 (with 2 billion active users)—it's great to know what channels are well-loved and recommended by fellow Christians.
With so much to choose from, I asked some of our Crosswalk Contributing Writers for their top picks. Here, you'll find a diverse range of YouTubers they recommended, offering a kaleidoscope of perspectives with one common thread: to glorify God.
And while this varied list isn't 'ranked' officially, or in any particular order—and might not be as known as the likes of Desiring God, The Gospel Coalition, Grace Community Church, Steven Furtick, or Ravi Zacharias International Ministries—they're definitely worth watching and possibly adding to your own mix of favorites.
Consider it a cadre of new options to fuel your soul. Next time you're online, tune in, and be inspired!
1. Coffee and Bible Time
Coffeandbibletime.com explains that Coffee and Bible Time is a Christian YouTube channel where women of all ages come together to learn, grow, and flourish in Christ. Sisters, Ashley & Taylor, and their Mentor Mama are passionate about sharing the truth of Jesus Christ and the gospel message. They post Christian videos weekly to help encourage and equip women to be on fire for the Lord! Grab your coffee, a cozy blanket, your Bible, and feel loved.
2. The Michael Jr. Show
Starring in the new movie, Selfie Dad, Michael courageously (and comedically) walks by faith. According to this article, "Fans of faith-based films might remember Michael Jr. for his secondary role in War Room, the 2015 movie that jumped to No. 1 at the box office. He's headlined a few comedy home video specials—including More Than Funny (2018)—but Selfie Dad is his first feature film in the lead role. He plays a father who is facing not only a midlife crisis but also a crisis of faith."
Check out Michael's 'comedy that inspires' videos on his YouTube channel...it's 'stand-up' outreach that engages audiences in the truth.
3. Pastor Mike Winger
Mike Winger's YouTube experience is designed to help believers discern the Word of God well, and answer skeptics' hardest questions openly about theology and Christian life. He tackles hard questions without skirting tough issues because he wants believers to understand their faith.
4. Morgan Tracy
Follow Morgan's YouTube channel as she reveals her real-world go-getter confidence in Christ. Through devotionals, Bible studies, and genuine behind-the-scenes takes of real faith lived out, Morgan shares Christian girls' must-haves, prayers, relationship tips, and more, around the clock...encouraging healing in all areas of life.
5. Grounded, from Revive Our Hearts
Grounded is an inspiring look at the headlines, insightful interviews with women from around the globe, and an opportunity to open God's Word with others. Hosts Dannah Gresh and Erin Davis go live daily at 9 a.m. with various guests to give you an infusion of hope and perspective for the start of your day.
You can find a collection of their episodes here.
6. Kacie Nicole
Within seconds of landing on Kacie Nicole's YouTube page, you feel a peaceful vibe. Currently working remotely (and serving in her church's high school youth group), in one of her recent 'vlogs' she and her friend quarantine away from the shelter of their California family homes to explore somewhere new for a month-long adventure.
Her fresh and uplifting playlists include Lifestyle, Christian Singleness, Building Your Relationship with God, and numerous Bible studies and series.
7. Allen Parr
THE BEAT by Allen Parr promises (and delivers) courses and videos that take away the mystery behind the Bible, making it come alive for those who feel it's often just 'words on a page.' His biblically-grounded playlists include Marriage & Family, Sexuality, Emotions, Should Christians, Book Reviews, and more. His messages are energizing, clear, and powerful.
8. Kirbyisaboss
Rocking YouTube since 2012, the high-energy Kirby(isaboss) YouTube channel points her audience to the One who's really in charge. Vulnerable, funny, and a great dramatic performer, Kirby 'gets real' about her testimony, struggles, joys, the enemy, and more. You feel like you're having a kicked-back hangout with your bestie without any surreality. No faking...Biblical truths are unpacked with refreshing authenticity.
9. Pastor Greg Laurie
Pastor Greg Laurie of Harvest Church in Los Angeles, shares a tangible sense of today's culture, and how the Word applies with love, humor, and honesty. He shares his raw testimony, and those of celebrities he interviews...revealing redemption of all kinds.
His playlists include Hot Button Issues, Icons of Faith interviews, End Times, World Changers, Hope for Hurting, and more.
10. Allison Bickerstaff
Recently-married Allison Bickerstaff's presentation is crisp, professional, and hopeful. Her life is sweetened with gratitude and good things...her hubby, healthy choices...and she shares tips on quiet time, work-from-home productivity, cooking, finding a godly relationship, and more in playlists that include Home Sweet Home, Travel, Career, and a host of other delightful topics.
She celebrates all things Disney and magical.
11. Damien + Kenady
Pull up close to the reality of this inspiring couple's authentic testimony on the Damien + Kenady YouTube channel. They open up to all the struggles and triumphs of following the Lord's voice over all the world's temptations.
Their style is relaxed and comfortable, and the way they honor the privilege of marriage is faithful and true. They're on a mission is to help others cultivate healthy relationships in all areas of life.
12. Jennifer Allwood
"Willing to do things in spite of my fear" is Jennifer Allwood's testimony of how God teaches us to show up in our lives. Her bright transparency and joy are contagious.
As a Christian entrepreneur, business coach, speaker, author, YouTuber, and more, Jennifer is a boost for the soul. She speaks to anyone with a dream...as a catalyst and business coach for breaking free from being stuck—and stepping into your calling.
Happy YouTubing!
Photo Credit: ©GettyImages/fizkes
---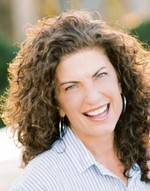 Lia Martin loves to inspire others to lean into the Lord daily. She's a writer, editor, marketer, former Crosswalk.com Faith Editor, and author of Wisdom at Wit's End: Abandoning Supermom Myths in Search of Supernatural Peace. When she's not cultivating words, she loves walking in nature, reading, exploring the latest health trends, and laughing with her two wonderful kids. She blogs at liamartinwriting.com.