20 Reassuring Quotes about God's Timing for Your Most Uncertain Stages of Life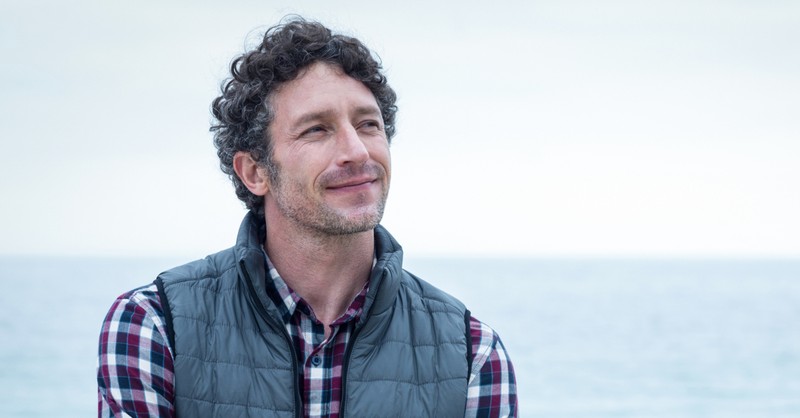 Do not be anxious about anything, but in every situation, by prayer and petition, with thanksgiving, present your requests to God. And the peace of God, which transcends all understanding, will guard your hearts and your minds in Christ Jesus Philippians 4:6-7.
Time seems to stand still when a pressing problem is making us worry. It is emotional pain that suspends itself across all other daily experiences. Comforting Bible verses may ease our worried minds and give us rest, that is, peace and balance. Reading and reflecting on God's timing quotes in the Bible provides peace in life's difficult times.
Words of the Wise on God's Timing Quotes
Author Meg Bucher writes, "The vibrant felt marker scribbled across the page in eerie repetition as I noticed my worries reflected my blessings. One after another, the very blessings I was most grateful to God for were also the worries I lifted up to Him daily! Thankful for my children, but worried about motherhood. Grateful for my friends, but worried about friendships. On and on it continued, revealing my fear of losing those blessings, and lack of trust in God to provide for me in every way …as He always has."
Other inspiring quotations about worrying and God's timing include preacher Chuck Swindoll's statement, "We are all faced with a series of great opportunities brilliantly disguised as impossible situations."
Holocaust survivor Dietrich Bonhoeffer wrote, "God does not give us everything we want, but He does fulfill His promises, leading us along the best and straightest paths to Himself."
Some advice we could use today comes from former president Abraham Lincoln: "The best thing about the future is that it comes only one day at a time."
After you have survived a difficult spell in life, these words from Brother Steindl-Rast may remind you to give thanks for the experience. "When you are grateful, you are not fearful…A grateful world is a world of joyful people."
How Can We Wait on God's Timing?
After enduring a time of despair, the prophet wrote, When my heart was grieved and my spirit embittered, I was senseless and ignorant; I was a brute beast before you. Yet I am always with you; you hold me by my right hand. You guide me with your counsel (Psalm 73:21-24). We are not alone when we wait for God to answer our prayers.
The New Testament adds to this understanding: The Lord is not slow in keeping his promise, as some understand slowness. He is patient with you, not wanting anyone to perish, but everyone to come to repentance (2 Peter 3:9). We may realize truths while waiting on God, just as Job did.
In the Gospel of Matthew 6:31and 33, it says, O you of little faith? So do not worry, saying 'What shall we eat? Or What shall we drink? Or What shall we wear…But seek ye first the kingdom of God and his righteousness, and all these things will be added unto you.
Jesus describes sparrows watched by God and lilies of the field dressed more beautifully than King Solomon. God watches his natural world, and He is surely watching us. While we are struggling, it is difficult to trust God with our future needs. It is reassuring to read, however, that there are greater blessings ahead than we could ever dream of.
As it says in Psalm 37:4, Delight yourself in the Lord and he will give you the desires of your heart. Note that the Lord is doing the giving in the future—"he will give you the desires of your heart."
We have to trust with great expectations that the Lord will bless us in the future.
Therefore we do not lose heart. Though outwardly we are wasting away, yet inwardly we are being renewed day by day. For our light and momentary troubles are achieving for us an eternal glory that far outweighs them all. So we fix our eyes not on what is seen, but on what is unseen since what is seen is temporary, but what is unseen is eternal (2 Corinthians 4:16-18).
Amen. Waiting is not easy but waiting on the Lord builds character and results in great blessings.
How Does God Bless Us in Our Waiting Time?
Philippians 4:6-7 in the New King James Version says, Be anxious for nothing, but in everything by prayer and supplication, with thanksgiving, let your requests be made known to God; and the peace of God, which surpasses all understanding, will guard your hearts and minds through Christ Jesus. My prayers become more fervent when I am anxiously waiting for an unpleasant situation to change.
When anxiety was great within me, your consolation brought me joy Psalm 94:19.
The Lord promises to be with us in our worrying times. His "timing" is always and forever. As Jesus said at the end of His time on earth, I am with you always, even unto the end of the world (Matthew 28:20).
Another encouraging verse about God's timing and power is For I am convinced that neither death nor life, neither angels nor demons, neither the present nor the future, nor any powers, neither height nor depth, nor anything else in all creation, will be able to separate us from the love of God that is in Christ Jesus our Lord (Romans 8:38-39). God is with us through thick and thin.
Come to me, all you who are weary and burdened, and I will give you rest (Matthew 11:28). There is a light at the end of the tunnel of despair.
The comforting words of Psalm 23 remind us that we are held in God's hands now and in our future. While we are waiting and watching for God's guidance, we must realize that God has a divine plan for each of us. We are protected, loved, and worth being shepherded through life.
This short video presentation of Psalm 91 is comforting to a worrier. Psalm 91:4 has the memorable words, He shall cover thee with His feathers and under His wings shalt thou trust. This image of God is in my mind either a winged angel or a mother hen. Both images are pleasant to me. And Psalm 91:5 describes how God protects us from harm. You will not fear the terror of night, nor the arrow that flies by day, nor the pestilence that stalks in the darkness, nor the plague that destroys at midday.
Sounds like God has all the bases covered. No problem is beyond His watchfulness and care.
How Did Job Wait on God's Timing?
Sometimes it seems God isn't listening to our prayers for help. After the Old Testament, prosperous man Job suffered great losses in family, livestock, and health, he exclaimed, 'What I feared has come upon me; what I dreaded has happened to me. I have no peace, no quietness; I have no rest, but only turmoil' (Job 3:25-26).
Elihu, a young prophet of God, responded to Job's outcries: Why do you complain to him that he answers none of man's words? For God does speak—now one way, now another—though man may not perceive it. In a dream, in a vision of the night, when deep sleep falls on men as they slumber in their beds (Job 33:12-15).
There are times we must rise up with wings of eagles (Isaiah 40:31) and there are times when we must be still and know that He is God (Psalm 46:10). Troubled times are times to be still, to listen for God's instruction before acting. Often the answers to our problems lie within an arm's reach. We just have to recognize the hand of God in our everyday affairs. God is watching us and cares about us. We have to be open to his love, however. We have to receive instruction. There are problems we cannot tackle ourselves. With God's help, we can find our way through any problem. We only have to listen and wait.
What Happens After Waiting for God's Timing?
Romans 5:3-6 says, "Not only so, but we also glory in our sufferings, because we know that suffering produces perseverance; perseverance, character; and character, hope. And hope does not put us to shame, because God's love has been poured out into our hearts through the Holy Spirit, who has been given to us. You see, at just the right time, when we were still powerless, Christ died for the ungodly."
Our maturing spirits get stronger each time we are tested by fire. I can do all things through Christ who strengthens me(Philippians 4:13).
And finally, "but those who hope in the LORD will renew their strength. They will soar on wings like eagles; they will run and not grow weary, they will walk and not be faint" (Isaiah 40:28-31). This is the good part, the payoff after waiting for God's timing.
Photo credit: ©Getty Images/Wavebreakmedia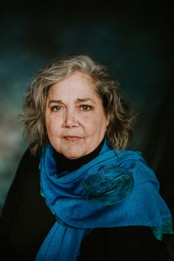 Betty Dunn hopes her articles in Crosswalk.com help you hold hands with God, a theme in her self-published memoir Medusa. A former high school English teacher and editor, she works on writing projects from her home in West Michigan, where she enjoys woods, water, pets, and family. Check out her blog at Betty by Elizabeth Dunning and her website, www.elizabethdunning-wix.com.