25 Quotes to Give You Hope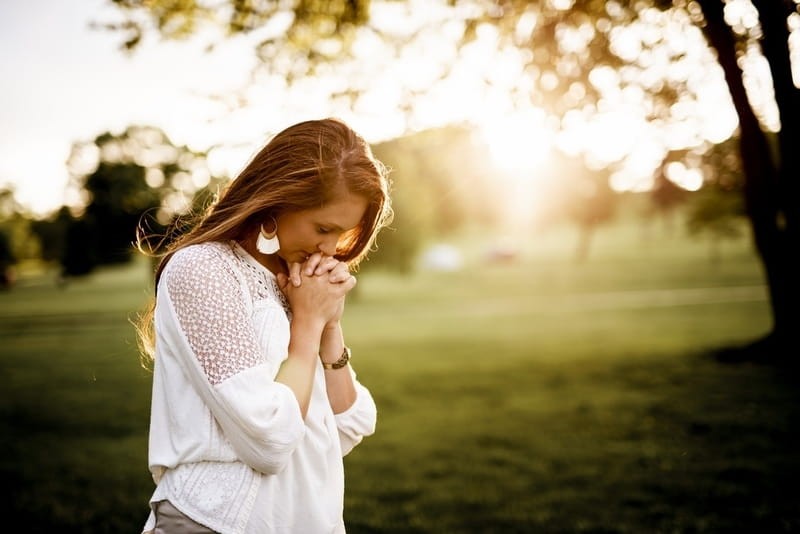 "The soul that loves God has its rest in God and in God alone. In all the paths that men walk in in the world, they do not attain peace until they draw [near] to hope in God." -Isaac the Syrian
In every season of life, whether we are celebrating or mourning, wrestling or rejoicing, questioning or trusting, we can hold fast to hope. The Bible says, "In [God's] great mercy he has given us new birth into a living hope through the resurrection of Jesus Christ from the dead" (1 Peter 1:3). Our hope is living and active because of and through Jesus Christ!
Use the following hope quotes when you are worried about the future and need encouragement. You were created for a purpose and can live an abundant life starting today!
25 Hope Quotes by Famous Christians:
"Hope is called the anchor of the soul (Hebrews 6:19) because it gives stability to the Christian life. But hope is not simply a 'wish' (I wish that such-and-such would take place); rather, it is that which latches on to the certainty of the promises of the future that God has made." -RC Sproul
"The Christmas message is that there is hope for a ruined humanity–hope of pardon, hope of peace with God, hope of glory–because at the Father's will Jesus became poor, and was born in a stable so that thirty years later He might hang on a cross." -J.I. Packer
"Without Christ there is no hope." -Charles Spurgeon
"Faith has to do with things that are not seen and hope with things that are not at hand." -Thomas Aquinas
"Our righteousness is in Him, and our hope depends, not upon the exercise of grace in us, but upon the fullness of grace and love in Him, and upon His obedience unto death." -John Newton
"Hope is the thing with feathers that perches in the soul and sings the tune without the words — And never stops at all." -Emily Dickinson
"The best we can hope for in this life is a knothole peek at the shining realities ahead. Yet a glimpse is enough. It's enough to convince our hearts that whatever sufferings and sorrows currently assail us aren't worthy of comparison to that which waits over the horizon." -Joni Eareckson Tada
"Hope begins in the dark, the stubborn hope that if you just show up and try to do the right thing, the dawn will come. You wait and watch and work: You don't give up." -Anne Lamott
"What gives me the most hope every day is God's grace; knowing that his grace is going to give me the strength for whatever I face, knowing that nothing is a surprise to God." -Rick Warren
"True faith means holding nothing back. It means putting every hope in God's fidelity to His Promises." -Francis Chan
"Jesus gives us hope because He keeps us company, has a vision and knows the way we should go." -Max Lucado
"Notice the word 'hope" (in Psalm 62:5). The Hebrew term literally means "a cord, as an attachment.' Every one of us is hanging on to something or someone for security. ... if it's someone or something other than God alone, you're hanging on by a thread – the wrong thread." -Beth Moore
"Our world today so desperately hungers for hope, yet uncounted people have almost given up. There is despair and hopelessness on every hand. Let us be faithful in proclaiming the hope that is in Jesus." -Billy Graham
"What gives me the most hope every day is God's grace; knowing that his grace is going to give me the strength for whatever I face, knowing that nothing is a surprise to God." -Rick Warren
"Remember Whose you are and Whom you serve. Provoke yourself by recollection, and your affection for God will increase tenfold; your imagination will not be starved any longer, but will be quick and enthusiastic, and your hope will be inexpressibly bright." -Oswald Chambers
"The Spirit of God first imparts love; he next inspires hope, and then gives liberty; and that is about the last thing we have in many of our churches." -Dwight L. Moody
"Only when our greatest love is God, a love that we cannot lose even in death, can we face all things with peace. Grief was not to be eliminated but seasoned and buoyed up with love and hope." -John Piper
"Christ showed us hope transformed into sacrificial love." -Chuck Colson
"Jesus is the hope of the world and the local church is the vehicle of expressing that hope to the world." -Andy Stanley
"You can look forward with hope, because one day there will be no more separation, no more scars, and no more suffering in My Father's House. It's the home of your dreams!" -Anne Graham Lotz
"Simply by our proximity to Jesus, we can bring hope and life to people and places trapped in discouragement and despair." -Louie Giglio
"Where there is no hope in the future, there is no power in the present." -John Maxwell
"The only hope for this or any other society is to hear the Word of the Lord and obey." -John MacArthur
"We must restore hope to young people, help the old, be open to the future, spread love. Be poor among the poor. We need to include the excluded and preach peace." -Pope Francis
"The gospel is this: We are more sinful and flawed in ourselves than we ever dared believe, yet at the very same time we are more loved and accepted in Jesus Christ than we ever dared hope." -Timothy Keller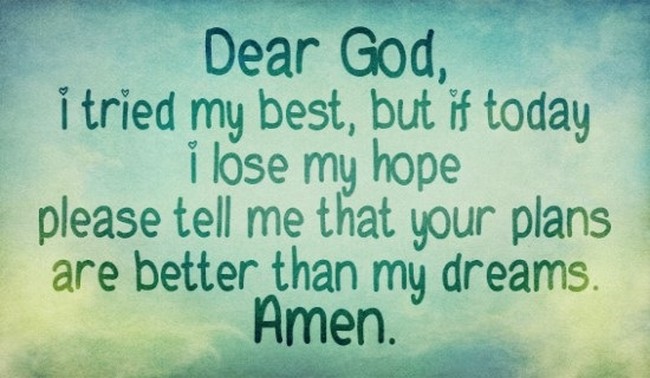 12 Bible Quotes About Hope:
"You will be secure, because there is hope; you will look about you and take your rest in safety. You will lie down, with no one to make you afraid, and many will court your favor." - Job 11:18-19
"The LORD delights in those who fear him, who put their hope in his unfailing love." - Psalm 147:11
"Therefore, since we have been justified through faith, we have peace with God through our Lord Jesus Christ, through whom we have gained access by faith into this grace in which we now stand. And we boast in the hope of the glory of God. Not only so, but we also glory in our sufferings, because we know that suffering produces perseverance; perseverance, character; and character, hope. And hope does not put us to shame, because God's love has been poured out into our hearts through the Holy Spirit, who has been given to us." - Romans 5:1-5
For I know the plans I have for you, declares the Lord, plans for welfare and not for evil, to give you a future and a hope. - Jeremiah 29:11
May the God of hope fill you with all joy and peace in believing, so that by the power of the Holy Spirit you may abound in hope. - Romans 15:13
Rejoice in hope, be patient in tribulation, be constant in prayer. - Romans 12:12
Now faith is the assurance of things hoped for, the conviction of things not seen. - Hebrews 11:1
But they who wait for the Lord shall renew their strength; they shall mount up with wings like eagles; they shall run and not be weary; they shall walk and not faint. - Isaiah 40:31
For in this hope we were saved. Now hope that is seen is not hope. For who hopes for what he sees? But if we hope for what we do not see, we wait for it with patience. - Romans 8:24-25
Blessed be the God and Father of our Lord Jesus Christ! According to his great mercy, he has caused us to be born again to a living hope through the resurrection of Jesus Christ from the dead - 1 Peter 1:3
For whatever was written in former days was written for our instruction, that through endurance and through the encouragement of the Scriptures we might have hope. - Romans 15:4
"And now, O Lord, for what do I wait? My hope is in you. - Psalm 39:7
Related Articles about Hope:
Related Video: 5 Hope-Filled Scripture Quotes
Photo credit: Unsplash.com
---
This article is part of our larger Inspiring Quotes resource meant to encourage and strengthen your faith. Visit our most popular quotes by well known Christians and theologians to find more inspiration. Remember, the Holy Spirit can work through us when we have faith and share it with others! Please pass along any quotes that touch your heart because you never know light you'll shine on someone else's dark day!