Top 25 Bible Quotes for Inspiration and Encouragement
Carrie Lowrance

Crosswalk Contributor

2020

10 Jun

COMMENTS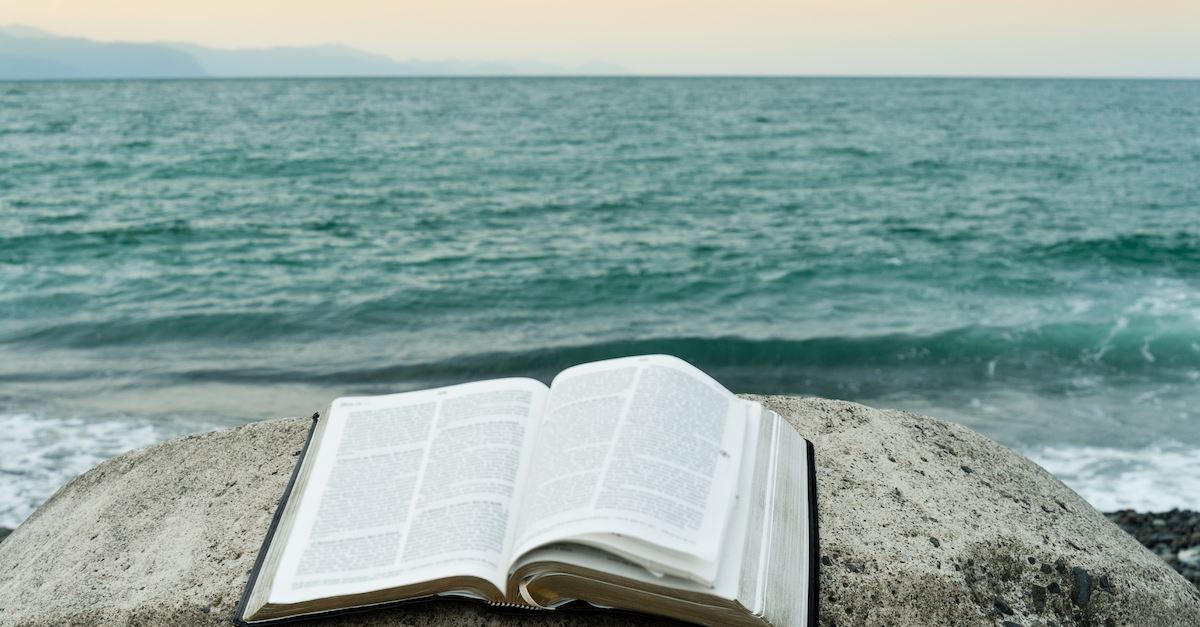 Thank God we can always look to the eternal truth and wisdom of the Bible for inspiration. Here we have collected 25 of our favorite Bible quotes for encouragement in your walk of faith.
We live in a broken society that thrives on getting ahead, jealousy, envy, and a host of other unhealthy behaviors. It can be so easy to get caught up in the troubles and trials of our own lives as well. This, in turn, can make it easy to forget God's promises and what He has in store for us. When we find ourselves getting downtrodden by our society, this is the time we need to immerse ourselves in the Word of the Lord. If you are feeling this way lately, here is a list of inspirational bible quotes to help lift your heart, refresh your soul, and give your life new meaning.
25 Best Bible Quotes for Inspiration and Encouragement:
1. "For I know the plans I have for you," says the Lord. "They are plans for good and not for disaster. To give you a future and a hope." - Jeremiah 29:11 (NLT)
2. "Taste and see that the Lord is good. Oh, the joys of those who take refuge in him!" - Psalm 34:8 (NLT)
3. "A friend loves at all times, and a brother is born for adversity." - Proverbs 17:17 (NLT)
4. "There is no greater love than to lay down one's life for one's friends." - John 15:13 (NLT)
5. "And we know that God causes everything to work together for the good of those who love God and are called according to his purpose for them." - Romans 8:28 (NLT)
6. "I pray that God, the source of hope, will fill you completely with joy and peace because you trust in him. Then you will overflow with confident hope through the power of the Holy Spirit." - Romans 15:3 (NLT)
7. "The faithful love of the Lord never ends. His mercies never cease. Great is his faithfulness; his mercies begin afresh every morning." - Lamentations 3:22-23 (NLT)
8. "That is why we never give up. Though our bodies are dying, our spirits are being renewed every day. For our present troubles are small and won't last very long. Yet they produce for us a glory that far outweighs them and will last forever! So we don't look at the troubles we see now; rather, we fix our gaze on things that cannot be seen. For the things we see now will soon be gone, but the things we cannot see will last forever. - 2 Corinthians 4:16-18 (NLT)
9. "Be on guard. Stand firm in the faith. Be courageous. Be brave." - 1 Corinthians 16:13 (NLT)
10. "Dear brothers and sisters, when any kind of trouble comes your way, consider it an opportunity for great joy. For you know that when your faith is tested, your endurance has a chance to grow. So let it grow, for when your endurance is fully developed, you will be perfect and complete, needing nothing." - James 1:2-4 (NLT)
11. "So be strong and courageous. Do not be afraid and do not panic before them. For the Lord, your God will personally go before you. He will neither fail you nor abandon you." - Deuteronomy 31:6 (NLT)
12. "The Lord is my shepherd. I have all I need." - Psalm 23:1 (NLT)
13. "Be strong and very courageous. Be careful to obey all the instructions Moses gave you. Do not deviate from them, turning to the right or to the left. Then you will be successful in all you do." - Joshua 1:7 (NLT)
14. "So my dear brothers and sisters, be strong and immovable. Always work enthusiastically for the Lord, for you know that nothing you do for the Lord is ever useless." - 1 Corinthians 15:58 (NLT)
15. "Have you never heard? Have you never understood? The Lord is the everlasting God, the creator of all the earth. He never grows weak or weary, no one can understand the depth of his understanding. He gives power to the weak and strength to the powerless. Even youths become weak and tired, and young men will fall in exhaustion. But those who trust in the Lord will find new strength. They will soar high on wings like eagles. They will run and not grow weary. They will walk and not faint." - Isaiah 40:28-31(NLT)
16. "My health may fail, and my spirit may grow weak, but God remains the strength of my heart; he is mine forever." - Psalm 73:26 (NLT)
17. "Why am I discouraged? Why is my heart so sad? I will put my hope in God! I will praise him again, my Savior and my God." - Psalm 42:11 (NLT)
18. "Now all glory to God, who is able, through his mighty power at work within us, to accomplish more than we may ask or think. Glory to him in the church and in Christ Jesus through all generations forever and ever. Amen. - Ephesians 3:20-21 (NLT)
19. "And so, dear brothers and sisters, we can boldly enter heavens Most Holy Place because of the blood of Jesus. By his death, Jesus has opened a new and life-giving way through the curtain in the Most Holy Place. And since we have a great high priest who rules over God's house, let us go right into the presence of God with sincere hearts fully trusting him. For our guilty consciences have been sprinkled with God's blood to make us clean, and our bodies have been washed with pure water. Let us hold tightly without wavering to the hope we affirm, for God can be trusted to keep his promise." - Hebrews 10:19-23 (NLT)
20. "What shall we say about things as wonderful as these? If God is for us, who can ever be against us?" - Romans 8:31 (NLT)
21. "Then Christ will make his home in your hearts as you trust in him. Your roots will grow down into God's love and keep you strong. And may you have the power to understand, as all God's people should, how wide, how long, how high, and how deep his love is. May you experience the love of Christ, though it is too great to understand fully. Then you will be made complete with all the fullness of life and power that comes from God." - Ephesians 3:17-19 (NLT)
22. "I once thought that these things were valuable, but now I consider them worthless because of what Christ has done. Yes, everything else is worthless when compares with the infinite value of knowing Christ Jesus my Lord. For his sake, I have discarded everything else, counting it all as garbage, so that I can gain Christ and be one with him. I no longer count my own righteousness through obeying the law; rather, I become righteous through faith in Christ. For God's way of making us right with himself depends on faith." - Philippians 3:7-9 (NLT)
23. "Don't worry about anything; instead pray about everything. Tell God what you need and thank him for all he has done. Then you will experience God's peace, which exceeds anything we can understand. His peace will guard your hearts and minds as you live in Christ Jesus." - Philippians 4:6-7
24. "May God's grace be on all who love our Lord Jesus Christ." - Ephesians 6:24 (NLT)
25. "I want them to be encouraged and knit together by strong ties of love. I want them to have complete confidence that they know God's mysterious plan, which is Christ himself." - Colossians 2:2 (NLT)
By keeping these verses nearby, we are able to renew our minds and lift our hearts at any point during the day. The best antidote to the negativity of this world is to keep the word of God close. What are some of your favorite Bible quotes that give you strength and faith? Share them in the comments below!
---
Carrie Lowrance is a writer and author. She has been featured on Huffington Post, The Penny Hoarder, Bon Bon Break, and ParentMap. She has also published two children's books, Don't Eat Your Boogers (You'll Turn Green) and Brock's Bad Temper (And The Time Machine). You can learn more about Carrie and her writing at www.carrielowrance.com.
Photo credit: ©GettyImages/SergioYoneda