Christian Love Quotes - Powerful and Inspirational!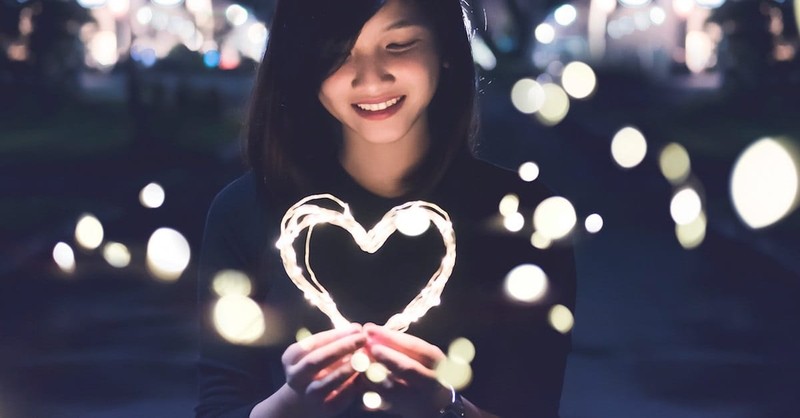 Love is a powerful action. We seek wholeness in the love of God. We pursue it in a lifelong companion. We give it selflessly to our children and withhold it from our enemies. Love is an action we take part in daily.
How can you love well? Fortunately, the Bible is packed with verses about love that applies to all relationships! We have collected over 80 of our favorite Christian love quotes! Below you will find verses, and even some encouraging quotes, about how to give love and receive love. Find truth to pierce your heart and mind, whether it be in loving God, family, your enemy, or yourself, just to name a few.
It is love that changes the world.
Photo courtesy: ©Unsplash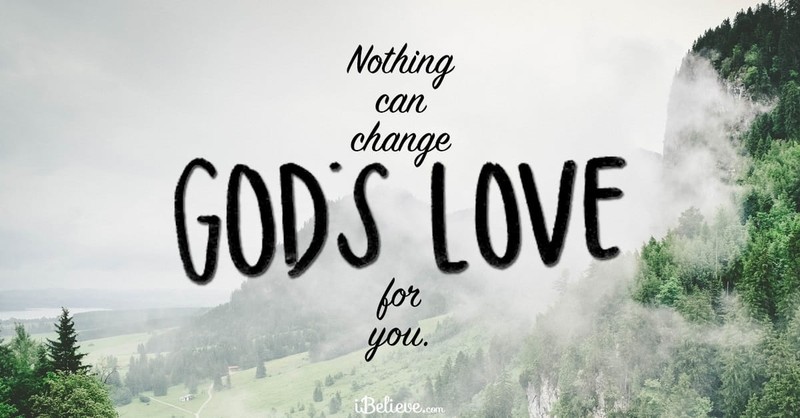 Verses & Quotes About God's Love
"And I am convinced that nothing can ever separate us from God's love. Neither death nor life, neither angels nor demons, neither our fears for today nor our worries about tomorrow—not even the powers of hell can separate us from God's love. No power in the sky above or in the earth below—indeed, nothing in all creation will ever be able to separate us from the love of God that is revealed in Christ Jesus our Lord." Romans 8:38-39
"For God so loved the world, that he gave his only Son, that whoever believes in him should not perish but have eternal life. For God did not send his Son into the world to condemn the world, but in order that the world might be saved through him." John 3:16-17
"'Though the mountains be shaken and the hills be removed, yet my unfailing love for you will not be shaken nor my covenant of peace be removed,' says the Lord, who has compassion on you." Isaiah 54:10
"God loves each of us as if there were only one of us." Augustine
"But God shows his love for us in that while we were still sinners, Christ died for us." Romans 5:8
"And so we know and rely on the love God has for us. God is love. Whoever lives in love lives in God, and God in them." 1 John 4:16
"God is love. He didn't need us. But he wanted us. And that is the most amazing thing." Rick Warren
"The LORD your God is in your midst, a mighty one who will save; he will rejoice over you with gladness; he will quiet you by his love; he will exult over you with loud singing." Zephaniah 3:17
"But God, being rich in mercy, because of the great love with which he loved us, even when we were dead in our trespasses, made us alive together with Christ— by grace you have been saved." Ephesians 2:4-5
Photo courtesy: ©Unsplash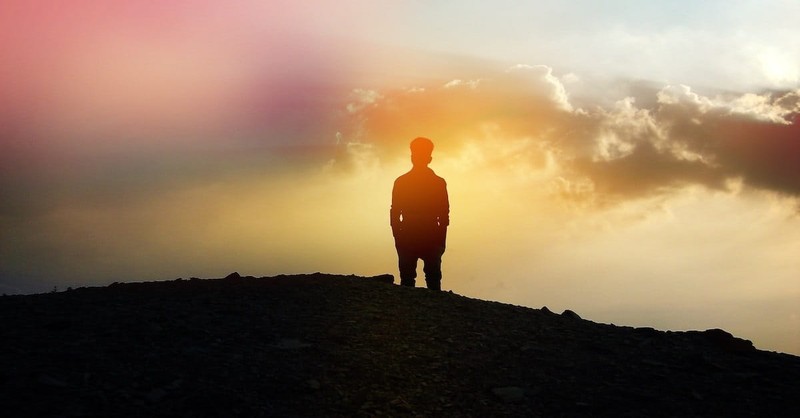 "Though our feelings come and go, God's love for us does not." C.S. Lewis
But you, O Lord, are a God merciful and gracious, slow to anger and abounding in steadfast love and faithfulness." Psalm 86:15
As the Father has loved me, so have I loved you. Abide in my love. If you keep my commandments, you will abide in my love, just as I have kept my Father's commandments and abide in his love. These things I have spoken to you, that my joy may be in you, and that your joy may be full. This is my commandment, that you love one another as I have loved you. Greater love has no one than this, that someone lay down his life for his friends. You are my friends if you do what I command you. No longer do I call you servants, for the servant does not know what his master is doing; but I have called you friends, for all that I have heard from my Father I have made known to you. You did not choose me, but I chose you and appointed you that you should go and bear fruit and that your fruit should abide, so that whatever you ask the Father in my name, he may give it to you. These things I command you, so that you will love one another." John 15:9-17
"God proved His love on the Cross. When Christ hung, and bled, and died, it was God saying to the world, 'I love you.'" Billy Graham
"See what kind of love the Father has given to us, that we should be called children of God; and so we are. The reason why the world does not know us is that it did not know him." 1 John 3:1
"Give thanks to the Lord, for he is good; his love endures forever." 1 Chronicles 16:34
"When you pass through the waters, I will be with you; And through the rivers, they shall not overflow you. When you walk through the fire, you shall not be burned, Nor shall the flame scorch you." Romans 8:28
"Your love, O Lord, reaches to the heavens, your faithfulness to the skies. Your righteousness is like the mighty mountains, your justice like the great deep." Psalm 36:5-6
"His banner over me is love." Song of Songs 2:4
"The LORD disciplines those he loves, as a father the son he delights in." Proverbs 3:12
"There is no pit so deep, that God's love is not deeper still." Corrie Ten Boom
Photo courtesy: ©Unsplash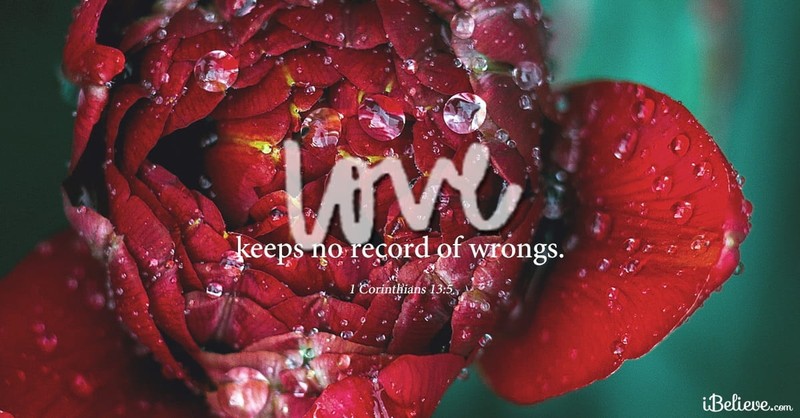 Love Verses & Quotes for Your Spouse
"Be completely humble and gentle; be patient, bearing with one another in love." Ephesians 4:2
"Though one may be overpowered, two can defend themselves. A cord of three strands is not quickly broken." Ecclesiastes 4:12
"Great marriages don't happen by luck or by accident. They are the result of a consistent investment of time, thoughtfulness, forgiveness, affection, prayer, mutual respect, and a rock-solid commitment between a husband and a wife." Dave Willis
"Husbands, love your wives, as Christ loved the church and gave himself up for her." Ephesians 5:25
"Place me like a seal over your heart, like a seal on your arm; for love is as strong as death…Many waters cannot quench love; rivers cannot wash it away." Song of Songs 8:6-7
"Marriage is sharing your life with your best friend, enjoying the journey along the way, and arriving at every destination together." Fawn Weaver
Above all, love each other deeply, because love covers a multitude of sins." 1 Peter 4:8
Love is patient and kind; love does not envy or boast; it is not arrogant or rude. It does not insist on its own way; it is not irritable or resentful; it does not rejoice at wrongdoing, but rejoices with the truth. Love bears all things, believes all things, hopes all things, endures all things. Love never ends." 1 Corinthians 13:4-8
"A marriage cannot survive when we think only of ourselves. We need to recognize that to love someone is a choice, not a feeling." Christin Slade
"He who finds a wife finds a good thing and obtains favor from the Lord." Proverbs 18:22
Photo courtesy: ©Unsplash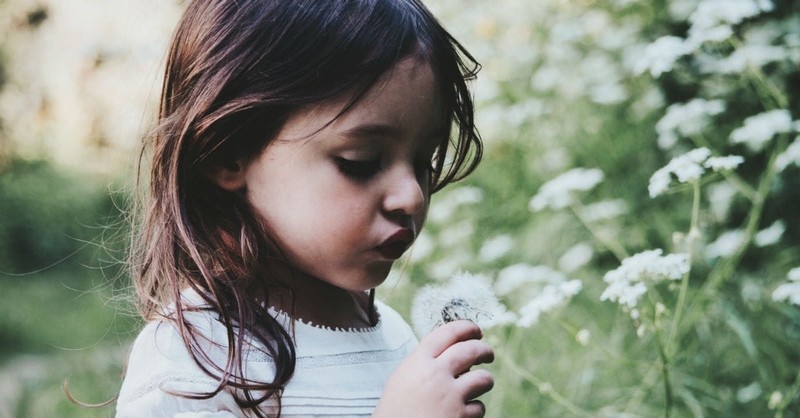 Love Verses & Quotes for Your Kids
"Start children off on the way they should go, and even when they are old they will not turn from it." Proverbs 22:6
"Children are a heritage from the LORD, offspring a reward from him. Like arrows in the hands of a warrior are children born in one's youth." Psalm 127:3-4
"Each day of our lives we make deposits in the memory banks of our children." Charles Swindoll
"Fathers, do not embitter your children, or they will become discouraged." Colossians 3:21
"Fathers, do not exasperate your children; instead, bring them up in the training and instruction of the Lord." Ephesians 6:4
"I believe that if an angel were to wing his way from earth up to Heaven, and were to say that there was one poor, ragged boy, without father or mother, with no one to care for him and teach him the way of life; and if God were to ask who among them were willing to come down to this earth and live here for fifty years and lead that one to Jesus Christ, every angel in Heaven would volunteer to go. Even Gabriel, who stands in the presence of the Almighty, would say, "Let me leave my high and lofty position, and let me have the luxury of leading one soul to Jesus Christ." There is no greater honour than to be the instrument in God's hands of leading one person out of the kingdom of Satan into the glorious light of Heaven." Dwight L. Moody
"No discipline seems pleasant at the time, but painful. Later on, however, it produces a harvest of righteousness and peace for those who have been trained by it." Hebrews 12:11
"These commandments that I give you today are to be on your hearts. Impress them on your children. Talk about them when you sit at home and when you walk along the road, when you lie down and when you get up. Tie them as symbols on your hands and bind them on your foreheads. Write them on the doorframes of your houses and on your gates." Deuteronomy 6:6-9
"We do not develop habits of genuine love automatically. We learn by watching effective role models – most specifically by observing how our parents express love for each other day in and day out." Josh McDowell
"My son, do not forget my teaching, but keep my commands in your heart, for they will prolong your life many years and bring you peace and prosperity. Let love and faithfulness never leave you; bind them around your neck, write them on the tablet of your heart. Then you will win favor and a good name in the sight of God and man. Trust in the LORD with all your heart and lean not on your own understanding; in all your ways submit to him, and he will make your paths straight. Do not be wise in your own eyes; fear the LORD and shun evil. This will bring health to your body and nourishment to your bones. Honor the LORD with your wealth, with the firstfruits of all your crops; then your barns will be filled to overflowing, and your vats will brim over with new wine. My son, do not despise the LORD's discipline, and do not resent his rebuke, because the LORD disciplines those he loves, as a father the son he delights in." Proverbs 3:1-12
Photo courtesy: ©Unsplash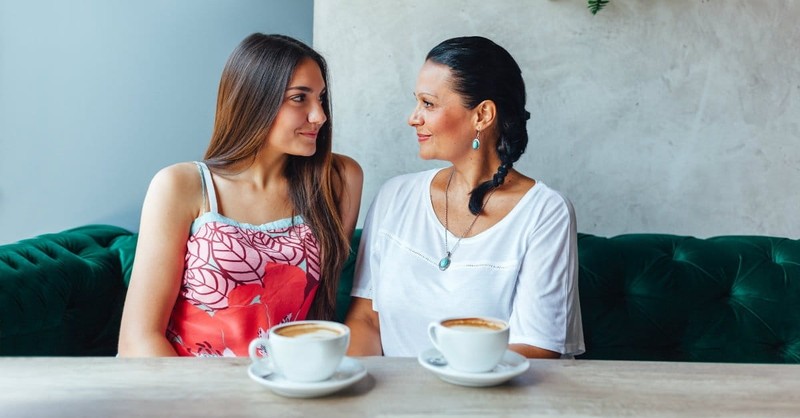 Love Verses & Quotes for Your Parents
"Children, obey your parents in the Lord, for this is right. 'Honor your father and mother'—which is the first commandment with a promise—'so that it may go well with you and that you may enjoy long life on the earth.'" Ephesians 6:1-3
"Children, be obedient to your parents in all things, for this is well-pleasing to the Lord." Colossians 3:20
"Appreciate your parents. You never know what sacrifices they went through for you." Anonymous
"But if a widow has children or grandchildren, let them first learn to show godliness to their own household and to make some return to their parents, for this is pleasing in the sight of God." 1 Timothy 5:4
"Then he [Jesus] went down to Nazareth with them and was obedient to them. But his mother treasured all these things in her heart." Luke 2:51
"Love your parents and treat them with loving care. For you will only know their value when you see their empty chair." Anonymous
"Hear, O sons, a father's instruction, and be attentive, that you may gain insight." Proverbs 4:1
"I'll always remember the things you have taught me and how much you love me." Anonymous
"The way you help heal the world is that you start with your own family." Mother Teresa
"Let your father and mother be glad; let her who bore you rejoice." Proverbs 23:25
Photo courtesy: ©Unsplash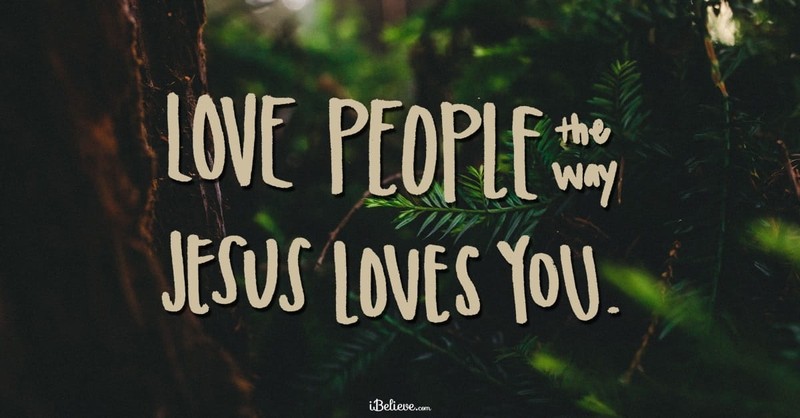 Love Verses & Quotes for Your Friends & Neighbors
"Greater love has no one than this: to lay down one's life for one's friends." John 15:13
"Above all, love each other deeply, because love covers over a multitude of sins." 1 Peter 4:8
"So now I am giving you a new commandment: Love each other. Just as I have loved you, you should love each other. Your love for one another will prove to the world that you are my disciples." John 13:34-35
"To love someone means to see him as God intended him." Fyodor Dostoevsky
"Above all, be loving. This ties everything together perfectly." Colossians 3:14
"Live a life of love, just as Christ loved us and gave himself up for us as a fragrant offering and sacrifice to God." Ephesians 5:2
"Jesus replied: 'Love the Lord your God with all your heart and with all your soul and with all your mind.' This is the first and greatest commandment. And the second is like it: 'Love your neighbor as yourself.'" Matthew 22:37-39
"What does love look like? It has the hands to help others. It has the feet to hasten to the poor and needy. It has eyes to see misery and want. It has the ears to hear the sighs and sorrows of men. That is what love looks like." Augustine
"Do nothing from selfish ambition or conceit, but in humility count others more significant than yourselves. Let each of you look not only to his own interests, but also to the interests of others." Philippians 2:3-4
"But the kind of love that God created and demonstrated is a costly one because it involves sacrifice and presence. It's a love that operates more like a sign language than being spoken outright." Bob Goff
Photo courtesy: ©Unsplash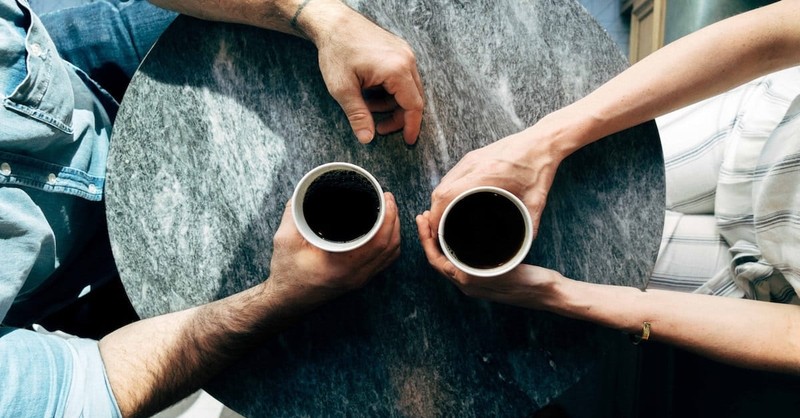 Love Verses & Quotes for Your Enemy
"Beloved, let us love one another, for love is from God, and whoever loves has been born of God and knows God. Anyone who does not love does not know God, because God is love." 1 John 4:7-8
"Let all that you do be done in love." 1 Corinthians 16:14
"Hate stirs up trouble, but love forgives all offenses." Proverbs 10:12
"If your enemy is hungry, give him bread to eat, and if he is thirsty, give him water to drink, for you will heap burning coals on his head, and the Lord will reward you." Proverbs 25:21-22
"You will never really love until you love someone who hates you." Jack Hyles
"Love must be sincere. Hate what is evil; cling to what is good. Be devoted to one another in brotherly love. Honor one another above yourselves." Romans 12:9-10
"But love your enemies, do good to them, and lend to them without expecting to get anything back. Then your reward will be great…" Luke 6:35
"Anyone who claims to be in the light but hates his brother is still in the darkness. Whoever loves his brother lives in the light, and there is nothing in him to make him stumble." 1 John 2:9-10
There may come a time when it will be possible for you to humiliate your worst enemy or even to defeat him, but in order to love the enemy you must not do it... The Greek language has another word [for love]. It calls it agape. Agape is more than romantic love. Agape is more than friendship. Agape is understanding, redemptive goodwill for all men. Agape is an overflowing love, a spontaneous love, which seeks nothing in return. And theologians would say that it is the love of God operating in the human heart. When you rise to love on this level you love all men, not because you like them, not because their ways appeal to you, not because they are worthful to you, but you love all men because God loves them. And you rise to the noble heights of loving the person who does the evil deed while hating the deed that the person does. And I think this is what Jesus means when he says, "Love your enemies." Martin Luther King, Jr.
"But I say to you who hear, Love your enemies, do good to those who hate you, bless those who curse you, pray for those who abuse you." Luke 6:27-28
Photo courtesy: ©Unsplash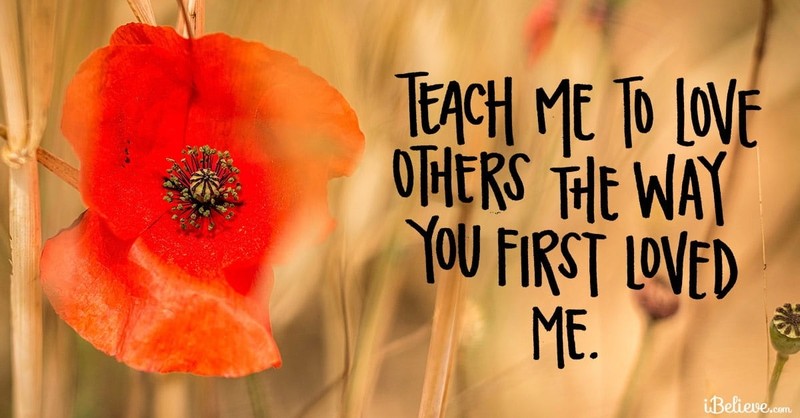 Love Verses & Quotes for the Church & God's Kingdom
"For just as the body is one and has many members, and all the members of the body, though many, are one body, so it is with Christ. For in one Spirit we were all baptized into one body—Jews or Greeks, slaves or free—and all were made to drink of one Spirit. For the body does not consist of one member but of many. If the foot should say, 'Because I am not a hand, I do not belong to the body,' that would not make it any less a part of the body. And if the ear should say, 'Because I am not an eye, I do not belong to the body,' that would not make it any less a part of the body. If the whole body were an eye, where would be the sense of hearing? If the whole body were an ear, where would be the sense of smell? But as it is, God arranged the members in the body, each one of them, as he chose. If all were a single member, where would the body be? As it is, there are many parts, yet one body. The eye cannot say to the hand, 'I have no need of you,' nor again the head to the feet, 'I have no need of you.' On the contrary, the parts of the body that seem to be weaker are indispensable, and on those parts of the body that we think less honorable we bestow the greater honor, and our unpresentable parts are treated with greater modesty, which our more presentable parts do not require. But God has so composed the body, giving greater honor to the part that lacked it, that there may be no division in the body, but that the members may have the same care for one another. If one member suffers, all suffer together; if one member is honored, all rejoice together." 1 Corinthians 12:12-26
"They devoted themselves to the apostles' teaching and to fellowship, to the breaking of bread and to prayer. Everyone was filled with awe at the many wonders and signs performed by the apostles. All the believers were together and had everything in common. They sold property and possessions to give to anyone who had need. Every day they continued to meet together in the temple courts. They broke bread in their homes and ate together with glad and sincere hearts, praising God and enjoying the favor of all the people. And the Lord added to their number daily those who were being saved." Acts 2:42-47
"I appeal to you, brothers, by the name of our Lord Jesus Christ, that all of you agree, and that there be no divisions among you, but that you be united in the same mind and the same judgment." 1 Corinthians 1:10
"And let us consider how to stir up one another to love and good works, not neglecting to meet together, as is the habit of some, but encouraging one another, and all the more as you see the Day drawing near." Hebrews 10:24-25
"The Church is a family expecting guests." Andy Stanley
Photo courtesy: ©Unsplash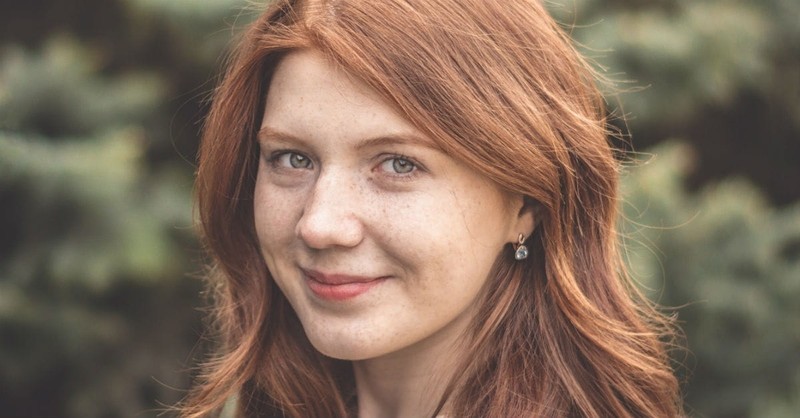 Love Verses & Quotes for Your Self Worth
"For you created my inmost being; you knit me together in my mother's womb. I praise you because I am fearfully and wonderfully made; your works are wonderful, I know that full well." Psalm 139:13-14
"Therefore, if anyone is in Christ, the new creation has come: The old has gone, the new is here!" 2 Corinthians 5:17
"For God gave us a spirit not of fear but of power and love and self-control." 2 Timothy 1:7
"Let me tell you how worthwhile you are. You are infinitely valuable to God. First, God created you. Second, Jesus died for you. Third, he puts his Spirit within you. Fourth, he wants you to be with him forever in eternity. That's how valuable you are to God. You are infinitely valuable to God."
"But you are a chosen race, a royal priesthood, a holy nation, a people for his own possession, that you may proclaim the excellencies of him who called you out of darkness into his marvelous light." 1 Peter 2:9
Photo courtesy: ©Unsplash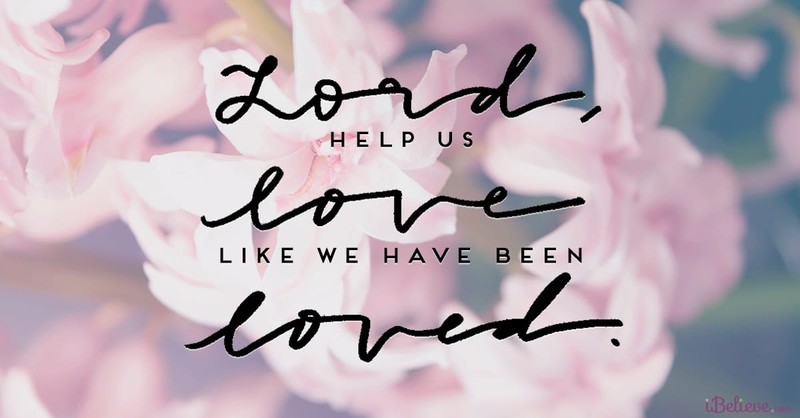 Love Verses & Quotes for God
"Since, then, you have been raised with Christ, set your hearts on things above, where Christ is, seated at the right hand of God. Set your minds on things above, not on earthly things." Colossians 3:1-2
"My son, give me your heart and let your eyes delight in my ways." Proverbs 23:26
"Then the man said, 'Let me go, for it is daybreak.' But Jacob replied, 'I will not let you go unless you bless me.'" Genesis 32:26
"To know God is to be transformed, and thus to be introduced to a life that could not otherwise be experienced." D. A. Carson
"Jesus replied: 'Love the Lord your God with all your heart and with all your soul and with all your mind.' Matthew 22:37
"We love because he first loved us." 1 John 4:19
"But seek first the kingdom of God and his righteousness, and all these things will be added to you." Matthew 6:33
"Sing to the LORD, all the earth; proclaim his salvation day after day. Declare his glory among the nations, his marvelous deeds among all peoples. For great is the LORD and most worthy of praise; he is to be feared above all gods. For all the gods of the nations are idols, but the LORD made the heavens. Splendor and majesty are before him; strength and joy are in his dwelling place. Ascribe to the LORD, all you families of nations, ascribe to the LORD glory and strength. Ascribe to the LORD the glory due his name; bring an offering and come before him. Worship the LORD in the splendor of his holiness. Tremble before him, all the earth! The world is firmly established; it cannot be moved. Let the heavens rejoice, let the earth be glad; let them say among the nations, 'The LORD reigns!'" 1 Chronicles 16:23-31
"Jesus is moved to happiness every time He sees that you appreciate what He has done for you." Ole Hallesby
"The Lord is my strength and my song, and he has become my salvation; this is my God, and I will praise him, my father's God, and I will exalt him." Exodus 15:2
Brittany Rust has a passion is to give encouragement to the world-weary believer through her writing, speaking, and podcasting. She is the author of Untouchable: Unraveling the Myth That You're Too Faithful to Fall, founder of For the Mama Heart, and hosts the Epic Fails podcast. Brittany, her husband Ryan, and their son Roman make their home in the Rocky Mountains, pursuing outdoor adventures, great food, and memorable stories together. Learn more at www.brittanyrust.com.
---
This article is part of our larger Inspiring Quotes resource meant to encourage and strengthen your faith. Visit our most popular quotes by well known Christians and theologians to find more inspiration. Remember, the Holy Spirit can work through us when we have faith and share it with others! Please pass along any quotes that touch your heart because you never know the light you'll shine on someone else's dark day!
Prayer Quotes
Quotes About Love
30 Inspiring Christian Quotes
Hope Quotes
God's Love Quotes
Photo courtesy: ©Unsplash
---