Introverts: You Can Evangelize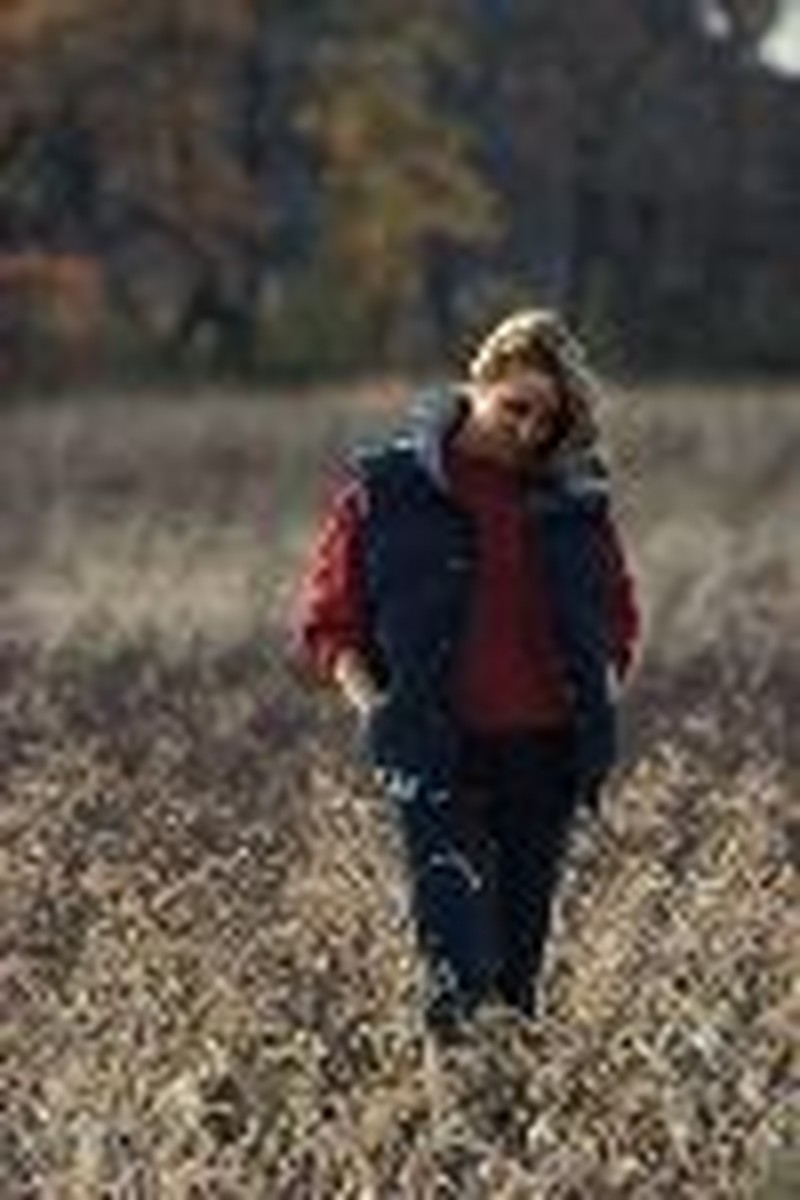 You know God wants you to evangelize, but just thinking about it makes you cringe. Sure, extroverts might have no problem going door-to-door or walking up to strangers in public to share the Gospel message. But you're an introvert. Maybe you've felt guilty about not evangelizing enough, and tried to force yourself to do so, but come away from the effort frustrated and ashamed.
Yes, God does want you to evangelize. But He never intended the experience to be unnatural. God created you to be an introvert, and He wants you to work through your personality to evangelize. You don't have to use the traditional evangelism methods that appeal to extroverts. As an introvert, you have strengths extroverts don't have – strengths you can use to evangelize in your own way.
Here's how you can evangelize as an introvert:
* Forget about someone else's agenda. Don't worry about trying to fit into other people's ideas of what evangelism should look like. Realize that there are no "one-size-fits-all" methods to evangelism. Ask God to show you the unique ways that He wants you to evangelize. Remember that if you compare yourself to others or strive to be like them, you'll rob people of what God wants to give them only through you. Trust that the more you work through your God-given temperament, the more effective you'll be in your evangelism efforts.
* Consider how your strengths as an introvert can help you evangelize. Since you care what people think and understand how offensive a hard-sell approach can be, you'll be sensitive in your approach to others. Since your recognize your inability to reach people through an outgoing personality, you'll be more than extroverts aware of the need to depend on God to work through you. Since you think deeply, you can reach others who think deeply. Since you tend to have more patience than extroverts, God can use you in someone's life over a long period of time rather than just an immediate discussion. Even though might reach fewer people than an extrovert, you can build deeper relationships with them.
* Remember that evangelism is a team effort. Don't feel pressure to pray the salvation prayer with every person you talk with about faith. Understand that God often uses many people to move a person closer to a relationship with Him. He may be using you simply to get someone thinking about faith, while He plans to use an extrovert to bring that same person to the point of commitment. Recognize that God uses different forms on evangelism through different people, but the function is the same – to bring people to Christ.
* Don't isolate yourself from non-Christians. Realize that God calls every Christian to build relationships with non-Christians. Don't use being an introvert as an excuse to ignore that call. Get out there into the world and develop some friendships with a few non-Christians, perhaps through your workplace or an organization in which you share a common interest (such as a book club, sports league, or animal rescue group). Since introverts tend to develop closer and more meaningful friendships than extroverts, know that your friends will likely be positively impacted by your faith. Build relationships because you genuinely care about people, rather than viewing them as projects and simply targeting them to get saved so you can feel like you've done your duty.
* Understand the difference between God's job and yours. Know that it's not your responsibility to bring people to faith in Christ – that's God's job, because He draws people to Himself as He works in their hearts. Simply be faithful delivering God's message whenever He calls you to do so, and trust Him with the results.
* Break free from fear. Ask God to help you whenever you're afraid. Ask Him to give you the courage you need. Don't worry about how other people might respond to you; trust God to handle their reaction when you evangelize. Don't fear failure; realize that God never views you as a failure as long as you're faithful. Avoid forcing yourself into situations that aren't natural for you and have confidence that if you evangelize in natural ways, people will know that you're sincere. Don't worry about not having all the answers; just express God's love and trust Him to guide your conversations. Know that God can use you, despite your faults and weaknesses. Realize that your humanity will make it easier for people to identify with you. Remember that whenever God calls you to do something uncomfortable, He will give you the strength you need to do it. Don't worry about being embarrassed; focus on God instead of yourself. Don't be nervous about speaking to strangers if God leads you to; know that He sometimes sets up divine appointments for specific purposes. Trust that, even if you say something wrong, God can use your words to accomplish something good anyway. Don't worry about being corrupted by non-Christians as long as you stay close to God and believers for integrity, accountability, encouragement, and strength. Remember that God's love drives out fear.
* Embrace grace. Know that God's work in people's lives isn't limited by your performance evangelizing. Don't feel undue pressure or guilt. Relax and let God work through you in His way, time, and strength.
* Look to Jesus' example of evangelism. As you evangelize, consider what Jesus would do. Study His life to discover that He: prayed, asked the Father to bring the right people into His life, loved people, was intentional yet patient about guiding people toward faith, took time with people to explore their needs, communicated with people, was Himself with them, looked at people through God's eyes, allowed God to work through Him, and listened. Make Jesus your role model.
* Watch out for Satan. Be alert for Satan's attempts to render your evangelism efforts ineffective. If he tempts you to sin, remember that you don't have to be perfect to share the Gospel message. Know what your weak spots are and expect him to attack you there; bolster yourself through prayer. Don't believe his attempts to convince you that people won't like or respect you if you witness to them; decide to evangelize anyway. Learn to recognize Satan's lies by immersing yourself in God's truth. Guard your heart so Satan can't use your emotions and passions to trip you up. Remember that God wants you to be in the world, but not of it, so don't become too attracted to the world lest you dilute your impact in evangelism. Understand that a daily battle between good and evil is taking place for your soul. Fight back by praying often. Get to know God well and learn how to test spirits so you discern when it's really Satan masquerading as an angel of light. Realize the impact of small decisions you make that can give Satan a foothold in your life. Don't let anything interfere with the ministry God has given you to do. Constantly resist Satan and trust God to keep on evangelizing.
* Focus on being rather than doing. Know that people aren't attracted to your methods; they're attracted to your life. Realize that being a faithful person is much more important than doing something impressive when you evangelize. Ask God to transform you into the person He wants you to become so you can represent Him well.
* Meet people where they are. Rather than expecting people to come to you (such as by joining you at church before you've developed close friendships with them), become part of their lives, on their terms. Genuinely get to know them and help meet their needs as you can. Remember that people are often most open to God when they're going through a crisis, such as an illness, divorce, or job loss. Listen to their fears and concerns, and pray for them. Trust that, over time, God will use these relationships you build to draw people to Himself.
* Set healthy boundaries to recharge. Don't neglect taking time away from people to recharge when you need to do so. Don' t be afraid to say "no" to people when their demands on your time and energy are depleting you and you don't sense God calling you to meet their particular needs at that particular time.
* Stretch beyond your comfort zone. Don't use your introvert temperament as an excuse to avoid tackling a task God is calling you to undertake. Remember that, while He doesn't want you to become someone you're not, He may lead you outside your comfort zone to build your faith. If you're nervous, take your focus off yourself and place it onto God, trusting that He will help you do anything He calls you to do.
* Avoid canned presentations. With each person you're evangelizing, take the time to get to know that person well and discuss spiritual concerns that directly relate to that person's life. Don't necessarily bring up faith in the first conversation; first find common ground to build a relationship. Ask open-ended questions, listen carefully, and seek to learn something from the person. Make sure you're informed about current events that may become discussion topics. Get to know the Bible well. Ask the Holy Spirit to inspire you while you're talking with the person. If you don't know how to respond to something, say you'll think about it and get back with the person later – then be sure to do so. Be creative about the ways you evangelize; realize that it doesn't always have to involve talking. For example, writing through exchanged e-mails can be an effective way to evangelize. Make yourself available for whatever ways God wants to use you to help reach people.
Adapted from Evangelism for the Rest of Us: Sharing Christ within Your Personality Style, copyright 2006 by Mike Bechtle. Published by Baker Books, a division of Baker Publishing Group, Grand Rapids, Mich., www.bakerbooks.com.
Mike Bechtle (Ph.D., Arizona State University) is a senior training consultant with Franklin Covey Company. His articles have appeared in publications such as Discipleship Journal, Moody, and Entrepreneur. A frequent speaker and former minister of worship, Dr. Bechtle lives in Brea, California.