Is Christ's Righteousness Really Imputed to Us?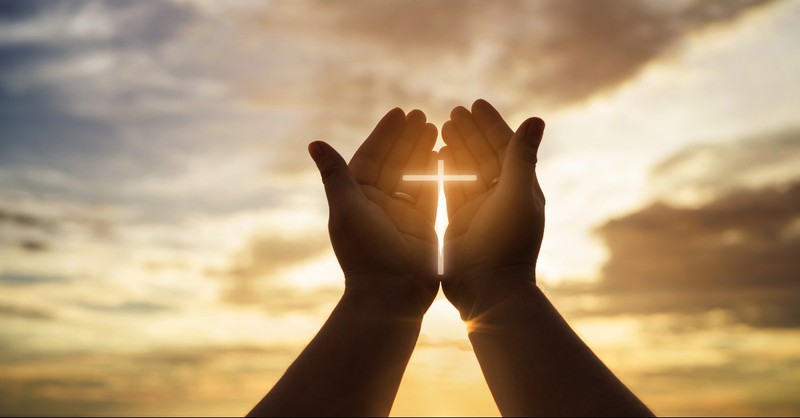 A few days ago, I was watching one of those medical TV dramas on Hulu. One of the doctors had made a bad decision and was facing serious consequences. When the time came for punishment, the other doctor took the blame. They were willing to take on the consequences of another person's mistake to make the situation right while the other doctor got a clean slate.
Why do I share this? Because that is what imputed righteousness is. The ability to take on the sins of another so they may stand clean again. I believe it is something we all should want but maybe we don't know how to get it?
In the following discussion, I will be sharing what imputed righteousness is and how we can get it. I'm even going to let you know why we need it.
So, let's get started.
What Is Imputed Righteousness?
Imputed righteousness cannot be understood or defined unless we analyze both words. First is imputed. Imputed as defined by Merriam-Webster is to credit or ascribe something to a person or a cause. Righteousness is the noun form of righteous, and means to be morally good or right.
When we put these two words together imputed righteousness means to credit your morally good behavior to another making them morally good too. From the lens of theology, imputed righteousness is a concept within the doctrine of justification.
According to Protestant theology, this includes Christ's righteousness being given to us when we give our sins to him, which makes us righteous and able to stand before God. Martin Luther called it "The Double Exchange."
Can We Really Have Christ's Righteousness Imputed to Us?
I believe the Bible is pretty clear that we can have Christ's righteousness imputed to us. In 2 Corinthians 5:19, Paul is speaking about reconciliation with Christ and says, "that God was reconciling the world to himself in Christ, not counting men's sins against them." This verse proves that God imputed our sins to Christ. In return, Christ gave us his righteousness.
Back in Isaiah 53:11, the prophet states that the righteous servant, who is Jesus, will justify many, and he will bear their iniquities.
"After the suffering of his soul, he will see the light of life and be satisfied, by his knowledge my righteous servant will justify many and he will bear their iniquities." Isaiah 53:11
Even before the time of Christ, prophets were telling us what the purpose of His life would be. It was to save us from our sin and make a way for us to be with Him in heaven.
Why Does God Allow This?
God allows imputed righteousness because He loves us and desires to be with us.
To understand why God allows this exchange to happen, we must go back to the beginning. In Genesis, God created man and woman, Adam and Eve. For a time, they were perfect. They knew no sin, therefore were close to God. When Adam and Eve ate the fruit of the Tree of Knowledge of good and evil, sin entered mankind. They were banished from the garden and separated from God.
This separation made it impossible for mankind to be with God. Throughout the rest of Scripture we see time and again that no matter how faithful Abraham, Noah, Moses, and David were, they still sinned. A generation of Israelites never saw the promised land because of their sin.
When God created the Law, His purpose was to make a way for His people to be with Him. His desire from the beginning was to be with His people and sin destroyed that. Our loving and gracious God was not giving up on His creation. He sent Jesus to be the ultimate sacrifice and atonement for our sins.
How Do We Get Righteousness Imputed to Us?
Gaining imputed righteousness is one part of the doctrine of justification. The doctrine of justification is concerned with the gracious verdict in advance of the judgment. It says that guilty sinners who turn to Christ are forgiven and therefore acquitted of all their sins. We are declared moral and upright human beings.
Becoming justified can only happen through imputed righteousness. Humans are condemned to death according to God's law.
"I tell you the truth, whoever hears my word and believes him who sent me has eternal life and will not be condemned; he has crossed over from death to life." John 5:24
Imputed righteousness takes that condemnation away. To gain imputed righteousness we must believe. In John 6:29 Jesus says, "The work of God is this: to believe in the one he has sent."
Once we make a true confession of faith and accept the free gift of salvation, we gain imputed righteousness. We are put on a path of faith that will mold and shape us into who God intended for us to be and that path will lead us to our heavenly home.
"Whoever believes in the Son has eternal life, but whoever rejects the Son will not see life, for God's wrath remains on him." John 3:36
Why Do We Need Imputed Righteousness?
Why would Christ bear our sins, if there was no righteousness imputed to us? This would mean his death was for nothing. The Scriptures clearly state that one must be righteous and perfect to enter into the presence of God. Because of the sin of Adam, we are scarred and can never be perfect on our own. If we are to stand right before God, we must gain the righteousness that only comes from God.
We can never reach perfection on our own. It is only by grace through faith that we are saved.
"For it is by grace you have been saved, through faith – and this is not from yourselves, it is the gift of God- not by works, so that no one can boast." Ephesians 2:8-9
If we did not have Christ's imputed righteousness, we are forever apart from Him. As stated earlier, this is not what God desires. Without righteousness, we have no union with God. We have no path to spending eternity in heaven. We are essentially doomed to be forever separated from God.
Conclusion
Discussing imputed righteousness is difficult. Just the idea that God would send his son to die so that we have the chance to be with Him for eternity is amazing yet overwhelming. All we must do is believe and have faith. It doesn't seem like a fair process, yet it is true.
Imputed righteousness is given to all who believe, and we desperately need the righteousness of Christ. It is a beautiful, gracious, and perfect gift.
I want to leave you with this quote from John Piper that beautifully sums up imputed righteousness.
"… when I stand by your bed in the hour of your death, I want to be able to look into your face and remind you of the most comforting words in all the world, and have you rejoice with solid Biblical understanding when I say: Remember, Christ is your righteousness. Your righteousness is in heaven. It's the same yesterday, today, and forever. It doesn't get better when your faith is strong. It doesn't get worse when your faith is weak. It is perfect. It is Christ. Rest in him. Lean on him."
Photo Credit: ©iStock/Getty Images Plus/arkira
---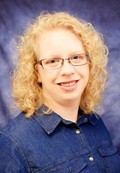 Ashley Hooker is a freelance writer who spends her time homeschooling her two children, ministering alongside her husband as he pastors a rural church in West Virginia, and writing about her faith. Currently, she is a contributing author for Journey Christian magazine. She has taken part in mission trips with the NC Baptist Men during the devastation of Hurricanes Katrina and Harvey in Mississippi and Texas. In her local church, she has served on various committees focusing in the area of evangelism along with traveling to West Virginia and Vermont to share the Gospel. Her dream is to spend her time writing and sharing the love of Christ with all she meets.