Is Unity in the Body of Christ Possible?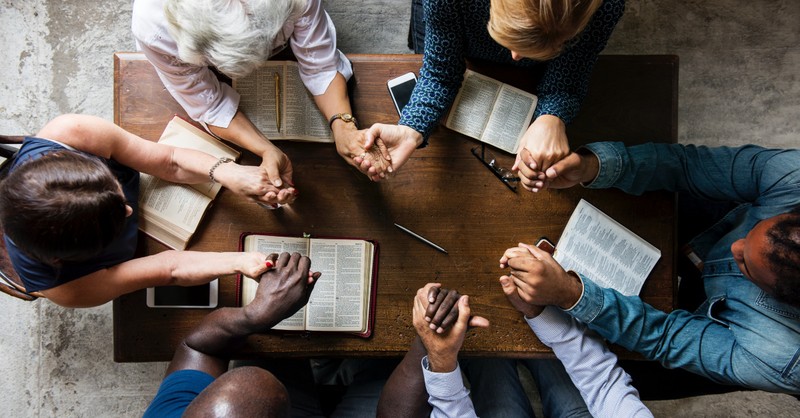 I have lived all my life in the "Bible Belt." Growing up, it was commonplace for businesses in town to be closed on Sundays. On our 15-minute drive to Sunday service, we'd usually pass at least five other churches of various denominations. At our home church now in North Carolina, there are two other churches immediately adjacent.
For centuries, Christians have been divided over doctrinal matters, such as how we view Scripture, baptism, and eternal security. Stylistic preferences such as music often divide congregations, as well.
But this last decade or so feels different. The rise of social media and the pollicization of everything in our culture has deepened the us-versus-them divides. Like many of you, I've been weighed down by a "spirit of heaviness" over what has happened in the Church. The constant deluge of bad news is compounded by the division we see so regularly in the body of Christ. We fight about things inside and outside of our churches.
Our culture today thrives on pitting one against another. We are encouraged to take sides in a zero-sum game. But, we aren't innocent bystanders in this. What we starve dies, but what we feed thrives. We consume cable television news that fits our preferred narrative, making us angrier at others by the minute. We endlessly scroll through our social media feeds and post comments we'd probably never say to someone in person. Often, people who share a love of Jesus find themselves harboring bitterness toward each other.
Charles Spurgeon once said, "Satan always hates Christian fellowship; it is his policy to keep Christians apart. Anything which can divide saints from one another he delights in. Since union is strength, he does his best to promote separation."
This is not a new phenomenon. Since sin entered the world, humankind has experienced disunity. And, we can rest in knowing that one day, we will be united in Christ with each other. As followers of Christ, we have redemption through His blood "as a plan for the fullness of time, to unite all things in him, things in heaven and things on earth" (Ephesians 1:10).
But, what about while we are waiting for that glorious day in heaven when we'll all - people from every nation, from all tribes and peoples and languages – stand before the throne and before the Lamb (Revelation 7:9)? Jesus Himself prayed for unity for His church in the here and now. "My prayer is not for them alone. I pray also for those who will believe in me through their message, that all of them may be one, Father, just as you are in me and I am in you. May they also be in us so that the world may believe that you have sent me. I have given them the glory that you gave me, that they may be one as we are one— I in them and you in me—so that they may be brought to complete unity. Then the world will know that you sent me and have loved them even as you have loved me" (John 17: 20-23).
Has that prayer been answered? I believe the key lies in the Holy Spirit working in the heart and life of each believer.
Be united with Christ. Before we can be united with each other, we have to deal with our connection to Jesus. Are we walking close with Jesus? Is our life producing fruit? Jesus said, "I am the vine; you are the branches. If you remain in me and I in you, you will bear much fruit; apart from me you can do nothing" (John 15:5). We must stay connected to the Vine, and if we do, we will see fruit in our lives that help us grow closer to each other.
Understand the difference between unity and uniformity. There's beauty in the diversity of the body of Christ. Not only do we look different, but we were also all created with unique gifts and opportunities to serve each other. The Apostle Paul was given a unique ability to speak impactfully to both Jew and Gentile. Billy Graham was given a platform and the technological tools to reach millions with the gospel over his lifetime. While we may not have the same giftings as Paul or Billy Graham, we have our own. God has specially equipped us to meet specific needs in our circles of influence. There are people in your life that Billy Graham couldn't reach. Only you can. "Having gifts that differ according to the grace given to us, let us use them: if prophecy, in proportion to our faith; if service, in our serving; the one who teaches, in his teaching; the one who exhorts, in his exhortation; the one who contributes, in generosity; the one who leads, with zeal; the one who does acts of mercy, with cheerfulness" (Romans 12:6-8). Just as Paul writes in 1 Corinthians 12, we are one body made up of many parts. We each have a unique role to play, and we can be united in our mission, if not our individual function.
Have the right non-negotiables. Pastor and author Gavin Ortlund wrote a terrific book on church unity called "Finding the Right Hills to Die On." In it, he writes about the importance of pursuing unity and wisdom during these divided times.
"Pursuing the unity of the church does not mean that we should stop caring about theology," he writes. "But it does mean that our love of theology should never exceed our love of real people, and therefore we must learn to love people amid our theological disagreements……disagreements over even relatively minor doctrines can cause untold destruction when approached in an attitude of entitlement and dismissiveness."
Too many of us have made secondary issues "hills to die on." In actuality, our focus should be squarely on the fact that Jesus already died on a hill. Our mission is to tell others about Him, not to argue others into our viewpoints on other topics that don't have the same eternal consequences.
Focus on the micro instead of the macro. If you are anything like me, it can seem overwhelming. The constant division seems insurmountable. We must remember this: in order to change the macro, you have to start with the micro. I can't change a church or a community today. But, I can make efforts in my own life to "live peaceably with all" (Romans 12:18).
There's an old saying that the way to eat an elephant is one bite at a time. In other words, what is the one action I can take today to encourage unity? Maybe it's choosing NOT to do something, such as posting on Facebook about a controversial topic. Or, maybe you could reach out to an old friend with whom you've lost touch over disagreements and patch things over. Before I can think about "we," I need to focus on "me."
Photo credit: ©Getty Images/Rawpixel
Brent Rinehart is a public relations practitioner and freelance writer. He blogs about the amazing things parenting teaches us about life, work, faith and more at www.apparentstuff.com. You can also follow him on Twitter at @brentrinehart