Learning to Lead Like Jesus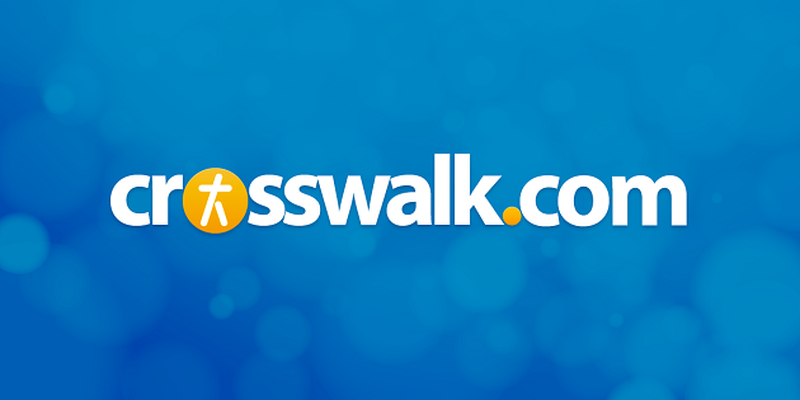 Lead Like Jesus
"After studying both the theory and practice of leadership for more than 35 years, I have found that Jesus is the greatest leadership role model of all time," says Ken Blanchard, co-author of The One-Minute Manager and co-founder of The Center for FaithWalk.
Another quote or 2 here.
About Ken Blanchard
Few people have created a positive impact on the day-to-day management of people and companies more than Dr. Kenneth Blanchard. A prominent, sought-after author, speaker and business consultant, Blanchard is characterized by friends, colleagues and clients as one of the most insightful, powerful, and compassionate men in business today.
Blanchard's impact as a writer is far reaching. His best-selling book, The One Minute Manager(r), coauthored with Spencer Johnson, has sold more than nine million copies worldwide and has been translated into more than 25 languages.
Blanchard is Chairman and Chief Spiritual Officer of The Ken Blanchard Companies. The organization's focus is to energize organizations around the world with customized training and bottom-line business strategies that are based on the simple, yet powerful, principles inspired by Ken's best-selling books.
Event
The Church at Brook Hills in Birmingham, Alabama on November 20, 2003.
This inaugural leadership event will be simulcast across the nation to select markets and will feature well-known business and Christian leaders. It will be hosted by Ken Blanchard, co-author of the One Minute Manager, and Rick Warren, author of the Purpose Driven Life.
This event is designed around demonstration of the perfect leadership model shown throughout the Bible by Jesus Christ. A leader is anyone with influence over the life of another person. Pastors, youth leaders, coaches, teachers, parents and CEOs can learn to lead like Jesus. The program will celebrate the leadership model of Jesus, and will train and encourage all leaders to follow His model.
Other scheduled speakers include Dan Cathy, President of Chick-fil-A, Laurie Beth Jones, author of Jesus CEO, Rosey Grier, legendary football star, Phil Hodges, co-author of The Servant Leader, William Pollard, Chairman Emeritus Service Master, Estean Lenyoun, President of Impact Urban American, Don Soderquist, Senior Vice Chairman of Wal-Mart, and James "Micky" Blackwell, former President and COO of Lockheed Martin Aeronautical Systems.
In addition, special music will be provided by Christian music artist, Charles Billingsley.
Throughout the day we will experience music, drama and prayer, in addition to hearing great speakers. The program design will follow the four dimensions we focus on in our Lead Like Jesus encounters:
* HEART (Intention and Motivation)
* HEAD (Belief and Theories about Leadership)
* HANDS (Leadership Methods and Behavior)
·        HABITS (Strategies to redirect our commitment to Lead Like Jesus everyday)
Tell me about what it means to you personally to lead like Jesus. How does that play out in your day-to-day life?



Dan Cathy: I find that on a daily basis, I need to be taught by the Master. I've had a tremendous role model in my dad, Truett Cathy, and I see that in his life, it's so easy to get led astray and get pulled in different directions, but he's been centered in his life. He's had that element of focus. As a tremendous role model as he is, there are other role models out there that we could all follow. But in our zeal to learn and to have good mentors, we may have overlooked probably our most potent leadership model that we have access to and that is the writing and teachings and the demonstration of leadership as exhibited by Jesus himself.
How can we be servant leaders in our workplaces?
Dan Cathy:  First off, we need to have heart of a servant. We have to realize that we've all been forgiven. God's grace has been extended to us; we've been bought with a price. We are not our own. We're His to be used by Him for Him — His ambassadors at His disposal – and have a sense of humility about the way we act and what our priorities should be.
First we ought to pray, "Lord, would you help me to have a heart of a servant?" Second we should pray, "Would you help me to see the opportunities in which I can jump in and play a part and help someone else out and be concerned about the affairs of others?"
I found in playing golf, for instance, I used to get anxious about "maybe I didn't play such a good game of golf." And I realized how self-centered I was – that it was about me and my game and taking care of my ball and finding it in the woods. If my enjoyment of the game of golf was determinant upon how I played, I never could be assured that a half-day I spent on the golf course would be enjoyable. But it clicked in my mind one day, "Why don't I just stay and be concerned about the other players, taking care of them?"
If I took care of others, I could always be assured with confidence I'd have a great day playing golf and I don't play golf all that often. But I learned a great life lesson from that and that is our agenda really needs to be focused on others and again, that's what Jesus really
www.leadlikejesus.com <http://www.leadlikejesus.com
Order tickets on line or call toll free1-877-332-3911.