Max Lucado on Loving Well at Christmas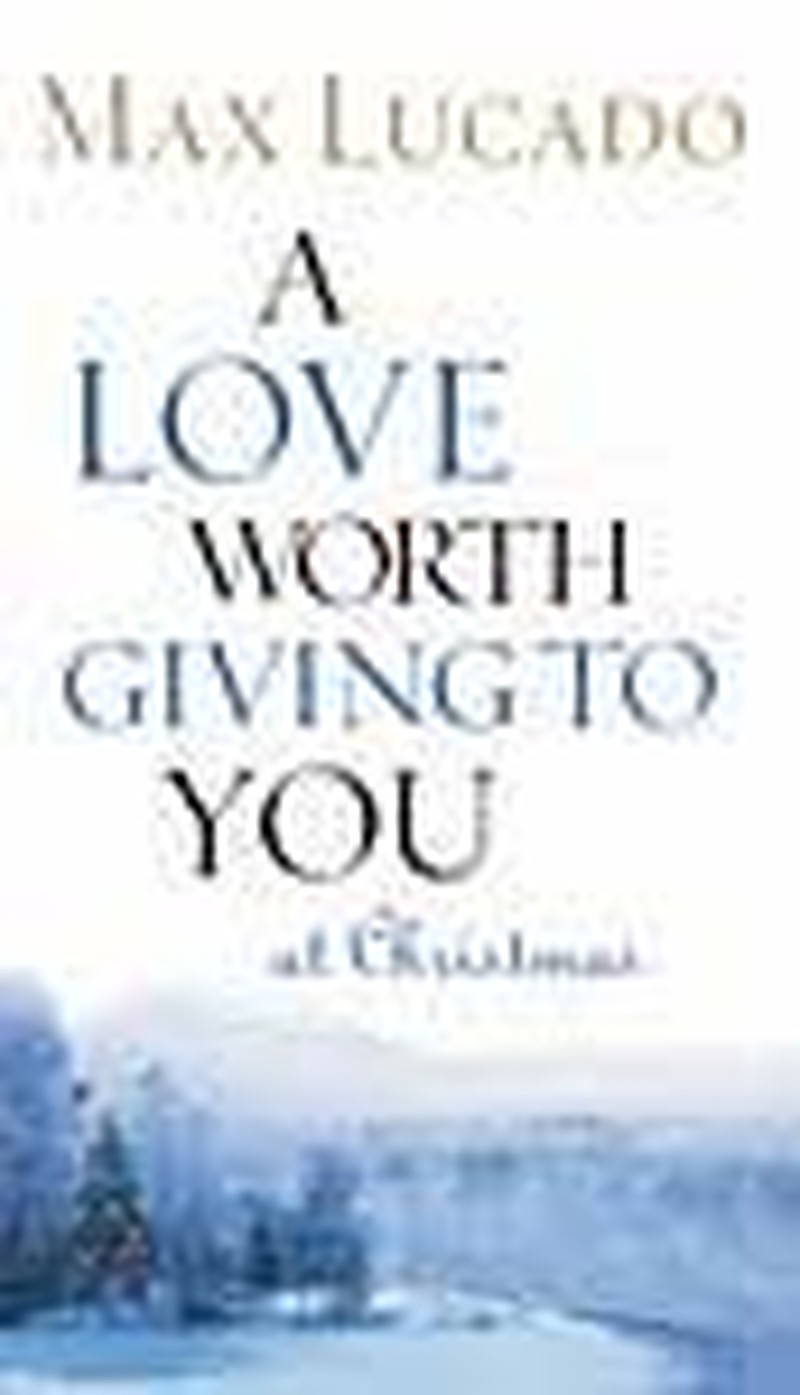 With his simple, shoot-from-the-hip style, it's easy to understand why Max Lucado appeals to readers of all ages. He effortlessly conveys complex theological concepts in easily digestible nuggets, and somehow speaks to the concerns of a teen in L.A. and a housewife in New Jersey on the very same page.


Lucado's words seem especially relevant to those in the contemporary Christian music community. In addition to grabbing top honors in the CCM Magazine Readers' Poll, Lucado has been traveling with Michael W. Smith and Third Day on the "Come Together and Worship Tour." A few of his books - Traveling Light and He Chose the Nails - have been translated into songs performed by Joel Hanson and Sara Groves, Tait and Jeff Deyo, among others.
Perhaps Lucado's ability to reach young readers stems from his upbringing. Now a minister to 3,000 at Oak Hills Church of Christ in San Antonio, Lucado grew up in a small West Texas town, the son of an oil-field mechanic and a nurse, the youngest of four children. Although his parents were devoted Christians and very active in church, Lucado followed the path of the prodigal son, drinking, partying and chasing girls.
When his high school days ended, the reality of the path he was on hit hard, and Lucado reached a turning point. "I remember saying that night, 'there's got to be more to life than this.'" He determined that night, prompted by God, to find real meaning he could build a life upon.
Several years later, while working toward a master's degree in theology and his goal of doing mission work in Brazil, Lucado landed a job at a small church in Miami, where he discovered not only his passion for people but also a passion for writing. What began there as short stories published in a church newsletter has become nothing short of a publishing phenomenon.
When discussing his success, Lucado seems genuinely humble. Although he has sold millions of books, the storyteller is not impressed with himself. What is more important to Lucado is that his stories have made readers think, weep and often grow stronger.
"I guess that is my strong suit, telling people about the immensity of God's grace, the depth of his love," he says of his prolific writing career. If you ask him why his books sell so well, he adds, "Maybe God said, 'I'm gonna use you, Lucado, just don't blow it.' I don't know. But I do know I recognize the thirsty people when I see them."
His latest book, A Love Worth Giving, is again topping charts and has even spawned a special holiday edition. Called A Love Worth Giving to You at Christmas, the 42-page booklet was created to be used by churches during the holiday season.
"We did this once before with He Chose the Nails," Lucado explains. "A smaller version of the book, called He Did This Just for You, was made available for churches to distribute at Easter. The idea went over really well, so it makes sense to do the same at Christmas. A Love Worth Giving has a good collection of Christmas-related stories and thoughts."
It differs from other Christmas books Lucado has penned in that it's "geared toward the occasional visitor to the church. We think that we can capitalize on that person's holiday interest and offer a book that will lead him or her to seek more."
A Love Worth Giving to You at Christmas nudges people to love others extravagantly, acknowledging that they must first fill up on God's love - "the secret to loving is living loved."
On the topic of gifts, Lucado writes in his signature, heart-warming way: "We delight in giving our loved ones extravagant gifts, don't we? Especially at Christmas. Yes, we give gifts throughout the year - birthdays, anniversaries and other special occasions - but at Christmastime, we put a little more effort into finding that extra special gift for that special person, or persons, in our lives. An engagement ring. A family portrait. A special edition leather-bound book. A set of golf clubs. Diamond earrings. A puppy. Whatever the gift might be, we want it to be a bountiful expression of our love."*
Lucado surmises the desire to shower presents on friends and family has "something to do with the lavishness of the first Christmas morning, the extravagance of love that came in the form of a tiny, helpless newborn."
To avoid getting pulled into a frenzy of materialism, however, Lucado cautions people to keep their focus on Jesus. He suggests listening to "lots of Christmas music with Christ as the emphasis. Also, I know of several people who make it a point to read a book of the birth, and the life, of Jesus with their family.
"By all means, attend a Christmas Eve service," he adds.
Another way to spread Christ's love would be to "pick out a family that has little and adopt them for the holidays. Take presents, food, even have them over to your house. You will never forget it."
His prayer for you this season of giving is that "you will receive God's love and accept your place as a dearly loved child in His heavenly family. Accept the love that came in the form of a newborn babe. Accept the forgiveness and grace bought for you through the nail-piercing reality of the Cross. Let this love worth giving fill you, flood you, and change you forever."
Excerpt from "A Love Worth Giving to You at Christmas" used with permission of W Publishing Group. Copyright 2002, Max Lucado.