Miracle Marathoner Runs to Help Kids Impacted by HIV/AIDS
Karen Kartes

Published

Oct 08, 2003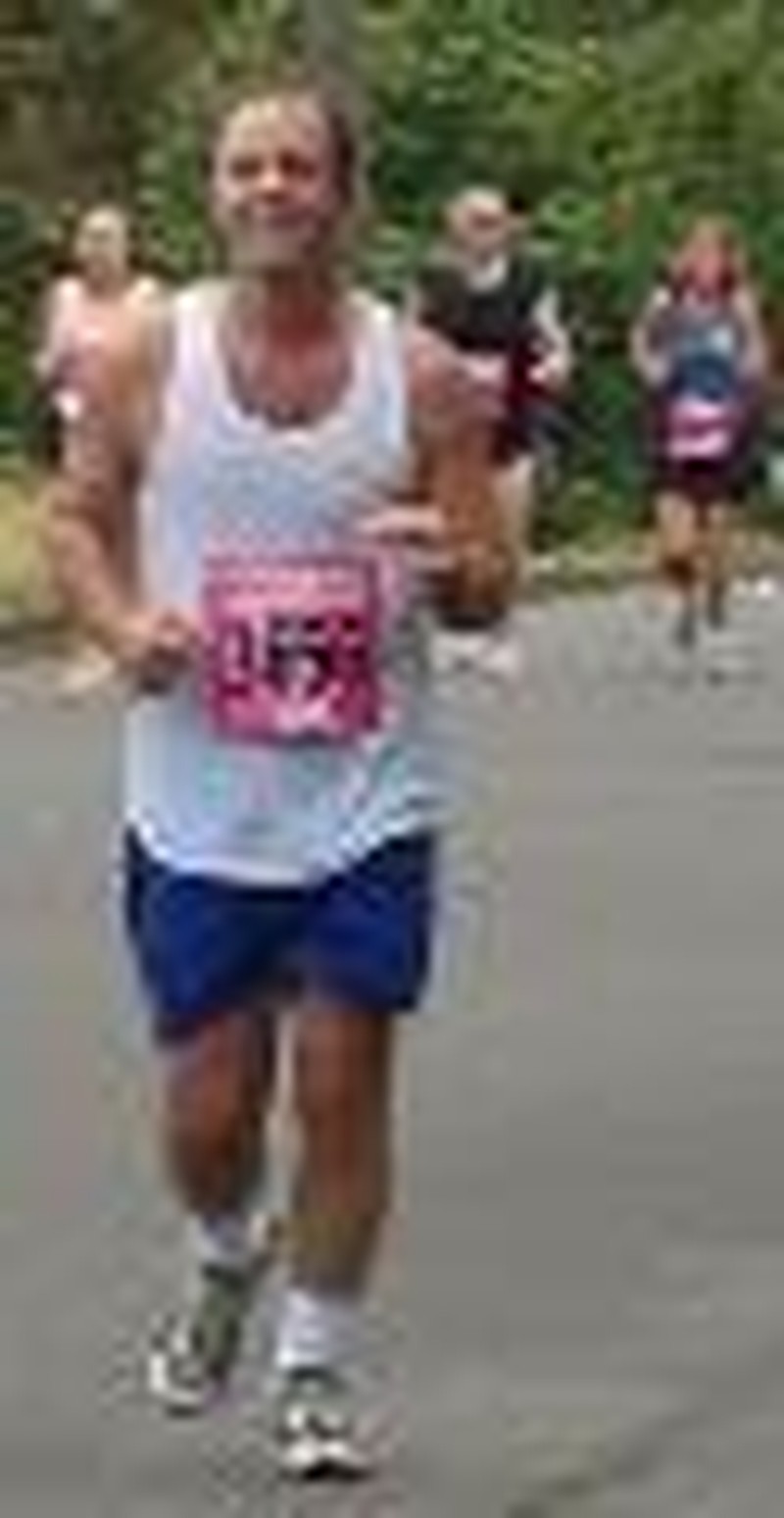 Mark Wagner is not just a walking miracle. He's a running one, with no signs of slowing down. On Oct. 12, he will run his second marathon - the 24th annual Royal Victoria Marathon - since receiving a mechanical heart valve. He is collecting pledges so that with each mile he runs, more money will go to help children with HIV/AIDS.
Just three years ago, Wagner underwent surgery to receive a mechanical heart valve, which corrected a genetic condition that otherwise would have taken his life. An active person since his youth, his heart condition went undetected until mid-life, when he experienced progressive fatigue.
Over time his heart became enlarged and he experienced severe exhaustion and other complications.  With the faithful support of his wife, six children, friends, and co-workers, Mark endured the delicate surgery and a long period of rehabilitation, easing his way back into a work routine and daily activities.
After several months of gradually increasing his aerobic capacity, Mark began running, setting increasingly ambitious running goals and entering road races. In 2002, Mark set his sights on the holy grail of running achievements - the marathon, 26.2 miles. Crossing the finish line in Portland last October was an exclamation point that marked an end and a beginning, as it does for all runners. 
However, for Mark, it also signified a necessity to keep pursuing goals that honor God as the sustainer of life and communicate to others how much he values his second chance.
"I have been given a second chance and a responsibility that I fully embrace - to do what I can to help those who are facing poverty, grief, and tremendous odds just to lead a normal life," says Wagner. "As my training schedule intensifies, so too will my commitment to the children who desperately need all of our hearts."
To that end, Mark decided to connect his future running goals to a charitable cause. When he learned about World Vision's commitment to assist orphans and vulnerable children impacted by HIV/AIDS through a program called One Life Revolution, he knew he had found an opportunity to share his zeal for life.

As Wagner prepares for the Victoria, BC Marathon on Oct. 12, he is raising funds and awareness through an effort he is calling "Second Chance: A Run for Hope."
One Life Revolution is a long-term fundraising effort aimed at delivering tangible help to those most severely impacted by HIV/AIDS.  Currently, the focus of One Life is on the nation of Zambia, where over 20 percent of the population ages 15-49 is infected with HIV/AIDS. 

Life expectancy in Zambia is just over 30 years old.  With more than 86 percent of people living below the poverty line, many children and widows have no means of generating income, securing food and necessary health care, or receiving an education.  World Vision and volunteers nationwide are fundraising for specific interventions that help orphans and widows. 
The marathon gold medalist from the Sydney Olympic Games, Gezahegn Abera, has learned of what Mark is doing and is sending him a letter of encouragement and thanks for his efforts on behalf of children impacted by HIV/AIDS in Africa.  Abera recently married another Ethiopian elite marathoner and they are something of a celebrity couple in that country where they are promoting a pro-abstinence and fidelity message to help combat AIDS.
He believes his first marathon marked only the second time a person with a mechanical heart valve had finished a race of that length. He also believes Victoria will make him the only such person to do it twice.
"God makes us strong in our weakness," says Wagner. "For me it is not becoming strong physically after my heart surgery that really matters. I guess what I am trying to say is, you cannot cheat a marathon. Sometimes I would find myself running at 3 or 4 in the morning, in the rain and cold. Some people would think that's nuts. They may be right. But you have to follow a scheduled training plan, or you will never break that wall, 19 miles into the race. That same endurance I have to complete a marathon, is the same endurance I should have in my spiritual life with Christ Jesus; in my prayer life, my devotional life, and my daily walk with Jesus."
Anyone interested in contributing (pledging $1 per mile would equal $26 if he finishes the 26-mile event) can mail a tax-deductible donation to 2nd Chance: A Run for Hope; World Vision; P.O. Box 9716, Stop 323; Federal Way, WA 98063-9716. Online, go to RunForHopeChild@aol.com to reach Wagner.