On Track for God: Pat Day Now Races for a Different Crown
Rob Oller

Crosswalk Correspondent

Published

May 17, 2003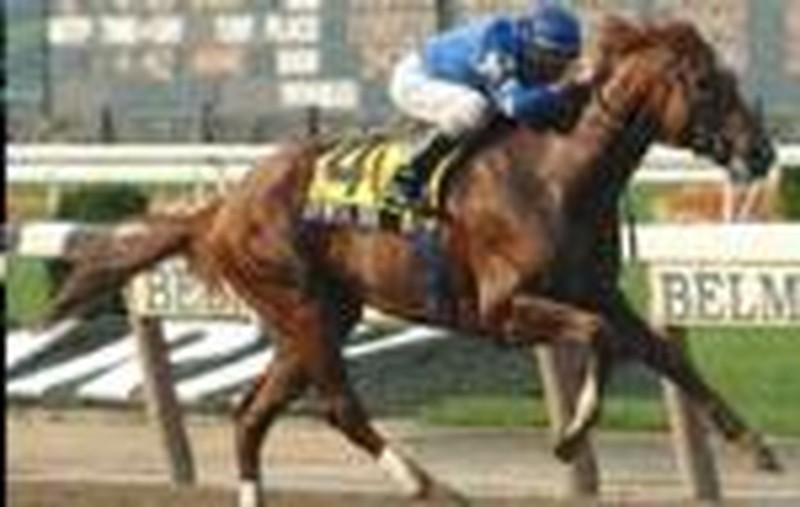 Less than two weeks before this year's Kentucky Derby, Pat Day found himself riding ... not on the back of a horse but inside an ambulance.
The Hall of Fame jockey was going about his business of riding thoroughbreds at Keeneland race track in Lexington, Ky., when he found himself in a rather unsettling position - upside down and falling fast.
"My horse got bumped from behind and turned sideways, which swing me off to the side. Luckily, the filly never fell. But I've been in the emergency room all afternoon," said Day, who ranks among the greatest jockeys in history with nine wins in Triple Crown races. "I hit the ground pretty hard and landed on my left shoulder. Initially, I thought I had hurt my neck, but I'm OK."
Indeed. The next day the 49-year-old rider was back riding, and winning.


Most spectators, whether race fans or not, seldom consider the danger that jockeys must endure in the line of duty. We watch the little men bounce up and down as their mount races around the track, but until you sit in the saddle you have no idea how much risk is involved.
Day knows, which is why he is so thankful to call Jesus Christ his Lord and Savior. As far as Day is concerned, death lost its sting when he became a Christian.
"I'm praying all the time and am in constant communication with my heavenly father," said Day, who raced in this year's Kentucky Derby and also in the Preakness on Saturday. His first Derby win came in 1992 aboard Lil E. Tee. "I didn't have time to actually pray (during the latest spill) so I was just trusting God's angels to protect me. If it would have turned out that I didn't walk away, well, God is still on the throne and in control."
It wasn't always that way, at least not in the mind of Day, who considered himself to be something of a god before becoming a Christian in 1984.
"When people would question how I could get a horse to relax or know when to move in a race, I didn't have an answer," he said. "I would say with a wink, 'It's a God-given talent,' and not realize how true that was. I wasn't really accepting that it was God-given talent, because I was pretty arrogant and high on myself."
That cockiness began to melt away the moment Day stopped living for himself.
"I committed my life to Christ late at night in a hotel room in Miami, and when I came out of the room the next morning the sky was more blue, the air was fresher. I was a new creature in Christ," he said. "To think that I'd done all of this by myself was ludicrous. My appreciation for God and his creation - and my ability to enjoy it - really grew."
Then came the hard part. The life of a jockey is no picnic. Horse racing exists in an environment of gambling and drinking, and Day suddenly found himself surrounded by people who only prayed to God when their horse was entering the homestretch.
"Racing has its good points and bad points. It's what can be termed a rough crowd," he said.
Immediately after becoming a Christian, Day felt he was being called into the ministry. He gave serious thought to trading in his colorful silks for the more subdued look of seminary life.
But he couldn't escape the fact that he was really good at riding horses. Finally, he reached the conclusion that God had given him a talent to use for His glory. Besides, Jesus did much of his ministry among some of the "seamier" sides of society, including tax collectors and gamblers.

"God showed me that he saved me to grow me where I was planted," Day said. "Jesus said he came to heal the sick people, not the saints. That revelation gave me a newfound reason and purpose in riding."
No doubt racing would have lost a great jockey had Day changed careers.
Doc Danner, who works as Day's jockey agent to get him the best rides possible, said that what sets Day apart from most jockeys is the way he communicates with the horse. Day has the gift, shared by a few others like Bill Shoemaker and the late Eddie Arcaro, of getting the horse to do exactly what he wants it to do.
"It's his hands, the way he communicates through the reins and bridle," Danner said. "Some people have the talent and some don't. He has the knack of doing with the horse what others can't."
Day doesn't reject such praise, but he also knows that winning no longer is the measure of his worth. His actions out of the saddle matter even more.
"I pray, 'Let me be a humble winner or gracious loser.' I want to conduct myself at all times and in all circumstances in a way that will be pleasing to God," Day said. "And God is faithful, he will give me the desires of my heart."
These days, his heart always sings.
"Happiness depends on happenings," he said. "Joy comes through a personal relationship with Jesus Christ."
The difference between the jockey of old and the rider of new has become obvious. It is like, well, Day and night.
Rob Oller is a homeschool dad, a sportswriter and a columnist for The Columbus Dispatch, the second-largest circulation paper in Ohio.

Think Pat Day is the only Christian ministering at the track? Check out The Race Track Chaplaincy of America