Our Obsession with Self in the Kingdom of God
Kelly Givens

Contributing Editor to Crosswalk.com

Updated

Jun 13, 2017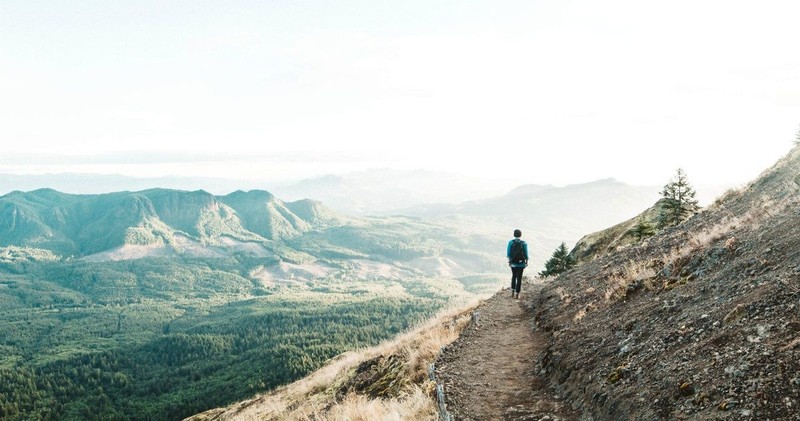 As an editor for a Christian women's website, I spend a lot of time thinking about the kinds of articles and books Christian women want to read. In general, certain topics never seem to lose popularity, and if anything, have become even more prevalent in recent years. Many of the books that come across my desk can be placed in one of three categories: 
Books that help you understand yourself better through examinations of personality, temperament, gifts, and passions in order lead a fulfilling life. (Emphasizing self-reflection)
Books that help you learn how to best rest/decompress in order to fight overwhelm and have joy. (Emphasizing self-care)
Books that help you rid life of excess obligations/clutter/debt to focus on what matters most. (Emphasizing self-improvement)
To a degree, none of these topics are harmful. Understanding how God made us, with our passions and preferences, can benefit ourselves and the world. Understanding our limitations and the importance of rest helps us balance obligations well. Clearing our lives of excess helps us focus on more worthy pursuits. Yes, self-reflection, self-care, and self-improvement are all good things. But lately I've been wondering if we are putting too much focus on who we are and not enough on who God is. 
Of course, some introspection isn't bad. It's how we come to know our need for a savior, for one thing. When we clearly see the depth of our sinful nature, we understand how much we need Jesus. In fact, a mark of a mature Christian is a growing understanding of how desperately sinful we are apart from Christ. We don't understand that if we don't inspect and reflect on ourselves at least some of the time.
But is all this self-reflection just another way of exposing how much we idolize ourselves? As women, self-reflection tends to expose our imperfections, and thus we seek out articles and books written to remind us of our worth. (For example, the more I think about how I'm an introvert, the more aware I am of how my introvertness makes me different than a lot of people I'm around, and the more I need affirmation from all of those articles and books written to remind me why being an introvert is a good thing.)
Having spent so much of our time thinking about ourselves, introspection becomes the lens through which we read Scripture. We start reading our Bibles to find affirmation about ourselves, and when we do that we miss the whole point of Scripture: to affirm and teach us the truth about God. Our craving for affirmation and to understand who we are has ruined our appetite for the greater thing—a hunger to know the God of the Universe and to position ourselves rightly in light of who He is.
But here's the thing- the solution to our insecurities and cravings for affirmation is not greater self-confidence. It's self-forgetfulness. It is thinking about ourselves less. It is laying aside self-obsessed thoughts in light of a greater, more consuming thought: to know God more closely and clearly. This takes so much work. This is not trendy. But it is worth it. The only one worthy of so much of our thoughts is the one never found wanting when we gaze upon Him.
Practically, what does this look like? We can start by reframing how we approach Scripture: spending time in the Word to discover God, not ourselves. We can read Scripture to learn of the majesty and beauty and worthiness of Christ, trusting our own belovedness will be affirmed when we do. We can read more "Christian living" books that emphasize the attributes and awesomeness of God, not books aimed to tell us more about ourselves. As Jen Wilkin says, Let us "abandon the thin gruel of self-reflection for a message that sticks to our ribs." Don't make you the primary study of your life. Make a habit of reflecting on God, make him the consuming, awe-inspiring thought of your life, and you will find all the care, help and affirmation you crave.
"For to set the mind on the flesh is death, but to set the mind on the Spirit is life and peace." Romans 8:6, ESV
"Obsession with self in these matters is a dead end; attention to God leads us out into the open, into a spacious, free life." Romans 8:6, The Message

Kelly Givens is the editor of iBelieve. She lives in Richmond, Virginia with her husband and son, and enjoys reading, writing, and spending time in the great outdoors.