Out of the Shadows into God's Redeeming Light
Janet Chismar

Senior Editor, News & Culture

Published

Nov 03, 2003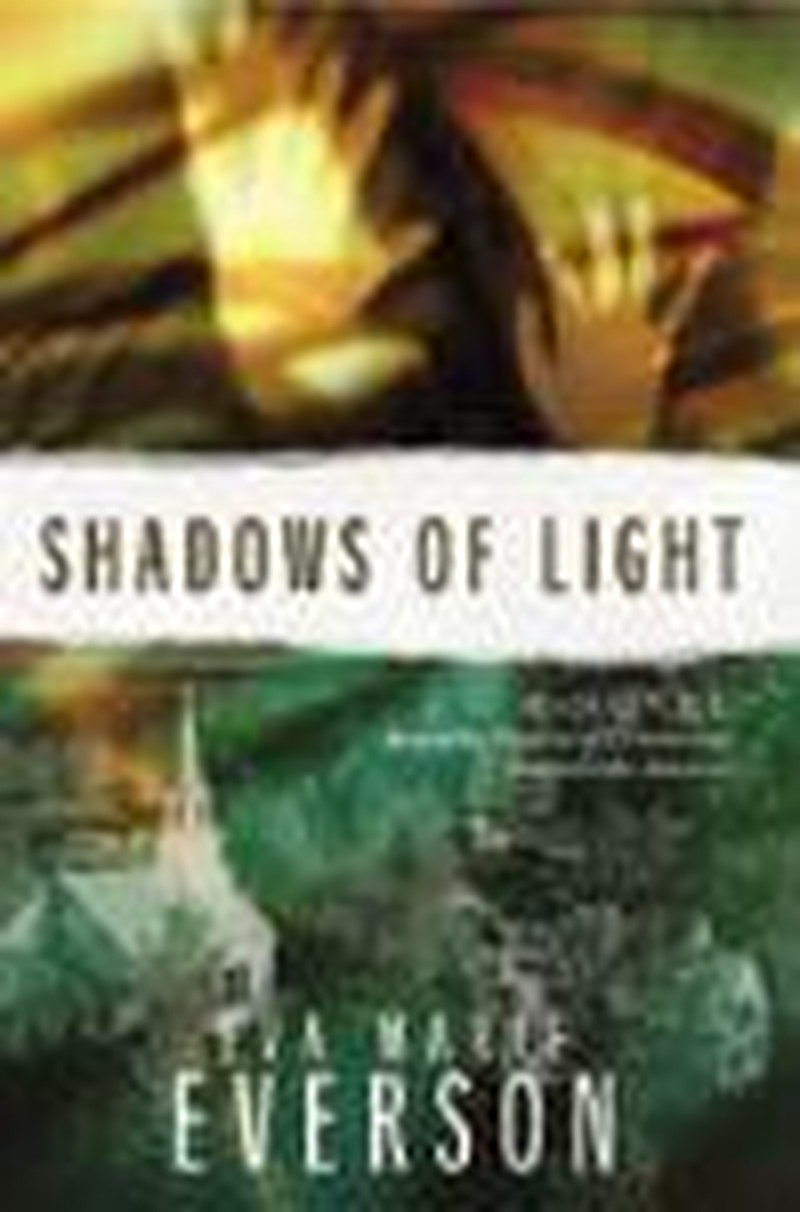 Spending an hour at a strip club is all in a day's work for Eva Marie Everson. Shocked? Don't be. The Christian author and Bible teacher was merely conducting research for her latest work of fiction.
"My novels are about a redeemed exotic dancer and how she ends up uncovering this ring and bringing girls out of the business while at the same time putting herself in harm's way," Everson explains. "I've written three books in a series:  Shadow of Dreams, Summon the Shadows and Shadows of Light. They're filled with mystery, intrigue and suspense, and obviously there's a deep, deep message there."
People often will ask Everson if the life of character Katherine 'Katie' Morgan is based on her own story. "The answer is no," Everson says laughing. "I really didn't know anything about exotic dancing. I knew that I wanted my character to be redeemed and I wanted her to be redeemed from something dark because I wanted the words to not just preach to the choir, meaning those within the Christian faith, but that this could be an evangelical tool to reach the world." 
Everson considered some options. What is the worst thing this character could do? "I thought about making her a prostitute, but that would have involved having sex with many men. When I interviewed exotic dancers, I learned they actually think that they're a step above prostitutes because they don't have sex with patrons."
For the married mother of four and grandmother of three, the darkness of the exotic dance industry was almost overwhelming. Everson had to guard her own heart and her own spirit constantly. "It was shocking many, many times. It made me cry a lot. I would hang up the phone and just really weep. Some of the girls are so young and they're so lost and they need God so desperately. There is such a void in their lives and they truly believe that their power comes from being sexual." 
Ironically, it was Everson's church that inspired her to write about exotic dancing. "Our church literally is surrounded by these clubs. There must be six or eight of them. One of our pastor's wives began going into the clubs. She would take gifts and just love on these girls. She's a little perky blonde who just loves everybody ... the girls were not intimidated by her at all.  She would say, 'Oh, do you have children?' and bring little toys for their kids. Little by little, she was able to pull these young girls out." 
The next step was the hardest. "You can't just pull them out and say, 'Jesus loves you, now go.' You have to offer them an alternative," Everson explains. "These girls make a lot of money. But the reason that they're not living well is because it ends up going up their noses and they don't know how to manage finances and many of them are raising multiple children."

According to Everson, a number of ministries, such as The Magdalene Project, reach out to street kids, exotic dancers and women in prostitution. The women are invited to be part of a mentoring group that will help them to get involved in Bible study and gives them individual attention, which they desperately need. The ministry or church will draw on community resources to help: women's shelters, help for single mothers and aid in going back to school. Churches also utilize their financial helps program, food bank or clothing bank to help the women start over.
Everson learned that writing a novel about the sex for sale industry without crossing sensibility lines was difficult.  "Many times I had to just write what I knew and let it go, then I'd go back and edit the parts that even shocked me. But I would become desensitized in effect, because the more you research it, the less it shocks you." That's what happens in our culture, Everson says. "That's why pedophiles are able to attack our children, because we are desensitizing them to the issues."
The Shadow series has prompted Everson to get more involved in fighting pornography. After being interviewed about the books last year, Everson received an e-mail from the National Coalition For Protection of Children and Families. 
Founded in 1983, NCPCF is an alliance of representatives from businesses, foundations, citizen action groups, religious denominations and faith groups working to educate the general public about the effects of our sex-saturated society on communities, individuals, children and families. NCPCF is also helping concerned citizens effect change within their communities and providing assistance to those whose lives have been negatively impacted by pornography and its messages.
"They contacted me after hearing about all the research I'd done and really how stunned I was at the problem of pornography in our society today, especially where young people are concerned. So that's how I got involved with the Coalition," says Everson. "Their vice president flew down and we talked for about four hours one day. When I walked away from that restaurant, I was convinced that something needed to be done and that I could be the mouthpiece.
"Most important for me was to reach the parents, because I am a mother," Everson adds. "To reach the mothers, let them know, expose to them what's going on out there with their children."

Eva Marie Everson offers tips to parents on how to protect their families from pornography. Click here to read the article.

Award-winning national speaker, Eva Marie Everson is the author of Shadow of Dreams, Summon the Shadows and the recently released and highly anticipated Shadows of Light. She can be contacted for comments or for speaking engagement bookings at www.EvaMarieEverson.com