4 Prominent Christian Values in the Bible
Meg Bucher

Writer and Author

Published

Jan 10, 2022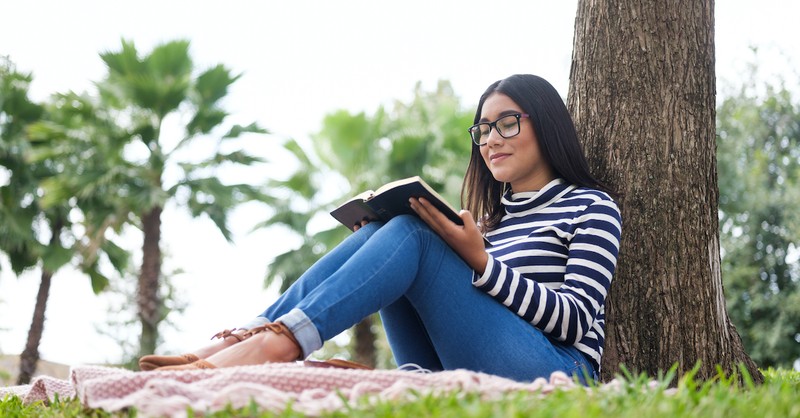 "Loving God means obeying his commands. And God's commands are not too hard for us." 1 John 5:3 NIV
The way we live our everyday lives exposes what we value. Values are principles we live by; they influence the way we act and how we perceive the world around us. God's call on our lives is to value Him above all else. Scripture is full of rich wisdom which helps us to develop foundational values from the inside out. Everyone comes to the Father through the Son, Christ Jesus. As we follow His lead, the Holy Spirit of God living in us is faithful to establish Christ-centered values and build a life that exudes the will and purpose of God.
"In the beginning was the Word, and the Word was with God, and the Word was with God, and the Word was God." John 1:1 NIV
Christian is a term used to describe those of us who have given our lives to Christ Jesus. Following Christ means the things we value are centered around Him. Jesus is the Living Word of God. Scripture is overflowing with wisdom and knowledge. When we diligently seek God in His Word, we unlock the supernatural power of the Holy Spirit to activate the Word of God in us. The Bible is alive and active, and always relevant to our lives.
Here Are Five Places in Scripture We See Values:
Values in The Ten Commandments
The Ten Commandments, found in Exodus 20, were spoken by the Lord and received by Moses on two stone tablets. The laws of the Old Testament, the Ten Commandments being the most recognizable, were impossible for God's people to follow. Here is a condensed version of the Ten Commandments.
"1. You shall have no other gods before Me.
2. You shall not make idols.
3. You shall not take the name of the LORD your God in vain.
4. Remember the Sabbath day, to keep it holy.
5. Honor your father and your mother.
6. You shall not murder.
7. You shall not commit adultery.
8. You shall not steal.
9. You shall not bear false witness against your neighbor.
10. You shall not covet."
Jesus came, not to replace the laws of the Old Testament, but to fulfill them. Though we no longer need to offer sacrifices to God in order to stand in His presence, Scripture is still useful in helping us to create our core values. God knows what is best for us. When we aim to obey Him, we are following His will for our lives …which is good!
The Value of Wisdom in the Book of Proverbs
"Trust in the LORD with all your heart and lean not on your own understanding."Proverbs 3:5 NIV
The book of Proverbs was written by King Solomon, known to have been one of the wisest men to have lived on earth. Son of King David, the notes of wisdom found in the book of Proverbs can be relevantly applied to our lives today, and used as foundational blocks in the formation of Christian values. Here are just a few notes of wisdom from Proverbs:
Values in the Beatitudes
The Beatitudes launched the famous Sermon on the Mount, which Jesus preached to a large crowd gathered to hear Him. In this rich piece of Scripture, we find the kind of people who live their everyday lives with Christian values. We, as Christ-followers, operate in these virtues not by our own strength, but by the obedient submission of the work of the Holy Spirit in our hearts.
"Blessed are the poor in spirit, for theirs is the kingdom of heaven.
Blessed are those who mourn, for they will be comforted.
Blessed are the meek, for they will inherit the earth.
Blessed are those who hunger and thirst for righteousness, for they will be filled.
Blessed are the merciful, for they will be shown mercy.
Blessed are the pure in heart, for they will see God.
Blessed are the peacemakers, for they will be called children of God.
Blessed are those who are persecuted because of righteousness, for theirs is the kingdom of heaven.
Blessed are you when people insult you, persecute you and falsely say all kinds of evil against you because of me. Rejoice and be glade, because great is your reward in heaven, for in the same way they persecuted the prophets who were before you." (Matthew 5:3-12 NIV)
Value in the Gifts of the Spirit
The Holy Spirit resides in every Christ follower. From the minute we submit our lives to Jesus as Lord, the Spirit begins to mold our hearts with holiness. The apostle Paul recorded:
"The fruit of the Spirit is love, joy, peace, forbearance kindness, goodness, faithfulness, gentleness and self-control. Against such things there is no law. Those who belong to Christ Jesus have crucified the flesh with its passions and desires. Since we live by the Spirit, let us keep in step with the Spirit." Galatians 5:22-25 NIV
The gifts are the Spirit are free for us to receive, and cannot be snatched from us. Though the enemy can distract us, and his intent is to steal, kill and destroy us, he does not have the power to strip our souls of the Spirit of God.
Values from other New Testament Books
Christian values continue to flow from the pages of the New Testament. The fruit of following the Ten Commandments to the best of our ability and allowing the Beatitudes and other passages of Scripture to lead our lives, allows the Lord to bring into the light the people we were always created to be. Jesus makes up for all of the ways we fail and fall short when we come to the Father through Him. James, Jesus' earthly half-brother, wrote:
"Consider it pure joy, my brothers and sisters, whenever you face trials of many kinds, because you know that the testing of your faith produces perseverance." - James 1:2-3 NIV
"If any of you lacks wisdom, you should ask God, who gives generously to all without finding fault, and it will be given to you." James 1:5 NIV
The author of Hebrews wrote:
"For the word of God is alive and active. Sharper than any double-edged sword, it penetrates even to dividing soul and spirit, joints and marrow; it judges the thoughts and attitudes of the heart. Nothing in all creation is hidden from God's sight. Everything is uncovered and laid bare before the eyes of him to whom we must give account." Hebrews 4:12-13 NIV
And Paul wrote to the Philippians:
"Do nothing out of selfish ambition or vain conceit. Rather, in humility value others above yourselves, not looking to your own self-interests but each of you to the interests of others.: Philippians 2:3 NIV
"Let your gentleness be evident to all. The Lord is near. Do not be anxious about anything, but in every situation, by prayer and petition, with thanksgiving, present your requests to God. And the peace of God, which transience all understanding, will guard your hearts and your minds in Christ Jesus." Philippians 4:5-7 NIV
7 Prominent Christian Values from the Bible
1. Love
"For God so loved the world that he gave his one and only Son, that whoever believes in him shall not perish but have eternal life." John 3:16 NIV
Jesus coming to earth to rescue us is the greatest love story of all time. The Father's love for us is perfect, just, merciful, and full of compassion. Because of who He is, and Whose we are, love is the greatest of all Christian values. Matthew 22:36-40 says:
"'Teacher, which is the greatest commandment in the Law?' Jesus replied: 'Love the Lord your God with all your heart and with all your soul and with all your mind.' This is the first and greatest commandment. And the second is like it: 'Love you neighbor as yourself.' All the Law and the Prophets hang on these tow commandments." (NIV)
2. Obedience
"But whoever looks intently into the perfect law that gives freedom, and continues in it- not forgetting what they have heard, but doing it- they will be blessed in what they do." James 1:25 NIV
God doesn't expect us to obey Him in a legalistic manner, as if we will be in trouble if we don't, or gain something if we do. The Christian value of obedience is rooted in love for the Lord. Our obedience is evidence of our love for Him, and our hearts matter more to the Father than anything else. Kindness, goodness, and many other Christian values are rooted in obedience.
3. Faithfulness
"But seek first his kingdom and his righteousness, and all these things will be given to you as well." Matthew 6:33 NIV
God created us to crave Him. We were designed to put Him first in our lives. Faithfulness, loyalty to Him, is an important value found through the entirety of the Bible. There are many stories of God's people falling by the wayside, worshiping other idols, and becoming distracted by the pursuits of the world around them. We are no different. Patience and perseverance, and many other Christian values, are rooted in faithfulness.
4. Humility
"But he gives us more grace. That is why Scripture says: 'God opposes the proud but shows favor to the humble.'" James 4:6 NIV
God continually gives us grace for our sins, opportunities to confess and repent sin, and made a way through Jesus for us to come to Him freely. There is nothing we can do to outrun the love of God. For this reason, we are called to live with humility, paying the grace we receive forward to others.
There are many other Christian values Scripture highlights, in addition to love, humility, faithfulness, and obedience. Hopefully, in reading through these Scriptures today, we are inspired to seek more from the alive and active Word of God.
Photo credit: ©GettyImages/ aldomurillo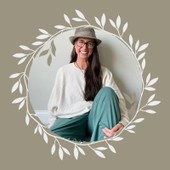 Meg writes about everyday life within the love of Christ at Joy Overflowing and Sunny&80. She is the author of "Friends with Everyone, Friendship within the Love of Christ," "Surface, Unlocking the Gift of Sensitivity," "Glory Up, The Everyday Pursuit of Praise," "Home, Finding Our Identity in Christ," and "Sent, Faith in Motion." Meg earned a Marketing/PR degree from Ashland University but stepped out of the business world to stay home and raise her two daughters …which led her to pursue her writing passion. A contributing writer for Salem Web Network since 2016, Meg is now thrilled to be a part of the editorial team as Editor of Christian Headlines. Meg loves being involved in her community and local church, leads Bible study, and serves as a youth leader for teen girls.

LISTEN: Being Complete in Jesus (Understanding Matthew 5:21-48)
Hearing Jesus is a devotional journey through the gospels, where we explore the teachings of Jesus chapter by chapter. If you're seeking to live a life that reflects God's, this podcast is for you.
The views and opinions expressed in this podcast are those of the speakers and do not necessarily reflect the views or positions of Salem Web Network and Salem Media Group.
WATCH: 10 Sins Christians Downplay (and Why They're So Destructive)
Stock Footage & Music Courtesy of Soundstripe.com Thumbnail by Getty Images