Scripture to Overcome Codependency and Trust God
Teri Miller

Author

2019

10 Jul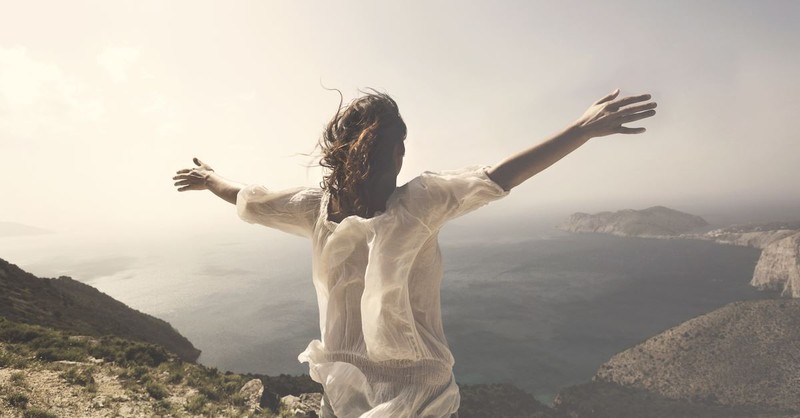 All of us are codependent on some level. Before you swipe or click away, hang on. By codependent, all I mean to say is, we all at one time or another go to people or things to meet needs that were only intended to be met by our Heavenly Father. Deep inside each of us is a place reserved specifically for God. It's a Holy place where He dwells by His Spirit, and scripture is clear, He doesn't want anyone or anything in that place along with Him.
When you read the term codependent, you may associate it specifically with addiction. While it is something loved ones of drug and alcohol abusers have to deal with, it is also something each of us may need to confront at one time or another in our lives. I feel It's safe to say that all of us are faced with keeping people, titles, callings, etc. in their rightful place. We can be tempted to look to the titles we have or talents we use, to tell us who we are.
This is not God's will for us. Our identity, love and affirmation must come from Him first.
Have you ever, with the best intentions, tried to control outcomes? Have you tried to help the people you love by managing their responsibilities? Do you manipulate situations to provide an answer or fix a problem? 
Jesus is The Answer and He wants us to look to Him to meet our needs first. His desire is for each of us to depend on Him individually. Sometimes the best thing we can do is get out of the way, so God can be God. Not only in our lives, but also the lives of the people we love.
If you answered yes to the above questions and are struggling to find peace, the answers are found in what we believe. Do we really believe what the Word of God says about who God is and who we are? The following questions are designed to challenge your perspective and encourage you to live from the Truth of God's Word.
What if…
What if today I trusted God with everything. I mean everything?
1 Peter 5:7 "Cast all your anxiety on Him because He cares for you."
Philippians 4:6-7 "Do not be anxious about anything, but in everything by prayer and petition, with thanksgiving, present requests to God. And the peace of God, which transcends all understanding, will guard your hearts and your minds in Christ Jesus."
What if I believed deep down in the center of my heart that God is good? That He sees me and is intimately aware of everything I am going through?
Psalms 139:1-3 "O Lord, you have searched me and You know me. You know when I sit and when I rise; You perceive my thoughts from afar. You discern my going out and my lying down; You are familiar with all of my ways."
Psalm 34:8 "Taste and see that the Lord is good."
What if I believed that when I called on God, He not only hears my prayer, but is acting on my behalf?
Romans 8:28 "And we know that in all things God works for the good of those who love Him, who have been called according to His purpose."
Romans 8:31 "If God is for us, who can ever be against us."
What if I looked to God more and others less? What if I judged others less and let God deal with me more?
Hebrews 12:2 "Let us fix our eyes on Jesus, the author and perfecter of our faith, who for the joy set before Him endured the cross, scorning its shame, and sat down at the right hand of the throne of God."
Hebrews 12:14-15 "Make every effort to live in peace with all men and to be holy; without holiness no one will see the Lord. See to it that no one misses the grace of God and that no bitter root grows up to cause trouble and defile many."
What if I trusted that He is just, and working on my behalf no matter what anyone else is doing? What if I let Him defend me and I worshiped Him in the battle?
2 Chronicles 20:12, 2 Chronicles 20:15 "For we have no power to face this vast army that is attacking us. We do not know what to do, but our eyes are upon you"… "This is what the Lord says to you; 'Do not be afraid or discouraged because of this vast army. For the battle is not yours, but God's.'"
Psalms 34:1-5 "I will extol the Lord at all times; His praise will always be on my lips. My soul will boast in the Lord; let the afflicted hear and rejoice. Glorify the Lord with me; let us exalt His name together. I sought the Lord, and He answered me; He delivered me from all my fears. Those who look to Him are radiant; their faces are never covered with shame."
What if I believed that my Heavenly Father loves "my people" even more than I do? What if respect those closest to me enough to let them choose for themselves? What if I respected them like He does?
Luke 15:11-12 "There was a man who had two sons. The younger one said to his father, 'father, give me my share of the estate'. So he divided his property between them."
John 3:16 "For God so loved the world that He gave His one and only Son, that whoever believes in Him shall not perish but have eternal life."
What if I love them and let God fix them?
John 13:34 "Love one another. As I have loved you, so you must love one another. By this all men will know that you are my disciples, if you love one another."
Colossians 1:9-10 "We ask God to give you complete knowledge of His will and to give you spiritual wisdom and understanding. Then the way you live will always honor and please the Lord, your lives will produce every kind of good fruit. All the while, you will grow as you learn to know God better and better." (NLT)
What if I trusted my marriage, my children and their futures, my finances, my ministry and my day to the Lord?
Proverbs 3:5 "Trust in the Lord with all your heart; do not depend on your own understanding. Seek His will in all you do, and He will show you which path to take." (NLT)
Matthew 6:33 "Seek first His kingdom and His righteousness, and all these things will be given to you as well."
What if I understood that I have a choice? That while God has a future and a hope for me, I've still got to do something. What if I stopped waiting and started believing?
2 Corinthians 5:7 "We live by faith, not by sight."
James 2:22 "You see that his faith and his actions were working together, and his faith was made complete by what he did."
What if I'm done living from my own strength – From my own perspective and understanding being the center of everything?
Zechariah 4:6 "So he said to me, "This is the word of the Lord to Zerubbabel; 'Not by might nor by power, but by my Spirit,' says the Lord Almighty."
Romans 12:2 "Do not conform to the pattern of this world, but be transformed by the renewing of your mind. Then you will be able to test and approve what God's will is – His good, pleasing and perfect will."
What if Christ was my source? What if stopped needing approval from people and I looked to Him to tell me who I am?
Romans 8:11 "And if the Spirit of Him who raised Jesus from the dead is living in you, He who raised Christ from the dead will also give life to your mortal bodies through His Spirit, who lives in you."
Ephesians 2:9-10 "Salvation is not a reward for the good things we have done, so none of us can boast about it. For we are God's masterpiece. He has created us anew in Christ Jesus, so we can do the good things He planned for us long ago."
What if I looked to heaven and held my hands wide open and said:
"I surrender."
"Have your way, Lord Jesus."
"I trust You with it all."
What if?
---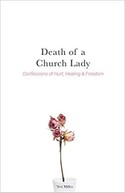 Teri Miller is a writer, speaker/teacher and counselor in training.  She is passionate about helping others find healing and freedom in Jesus. She is the author of Death of a Church Lady, Confessions of Hurt, Healing & Freedom. She is the mother of three amazing children, and resides in Michigan with her handsome hubby of 30+ years.  For more information regarding Teri's book, ministry or to contact her, visit https://terimillerministries.com/
Photo Credit: ©GettyImages/fcscafeine