7 Signs of True Salvation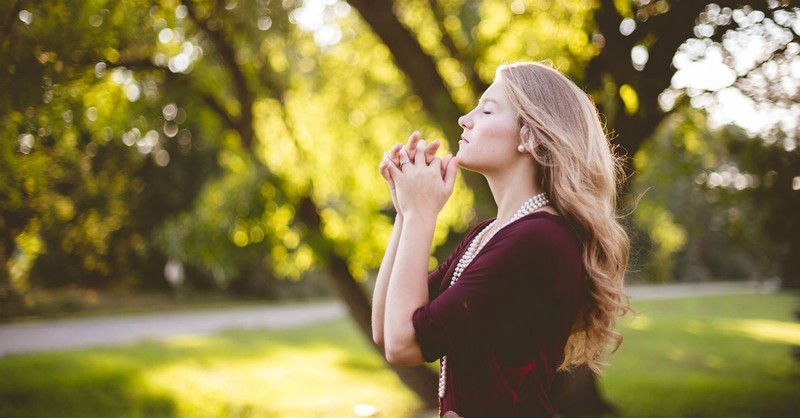 Do you doubt your salvation? You're not alone. Many Christ-followers experience times when their faith wavers and the enemy whispers accusations that cause them to doubt if they are really saved. Just as a slow but steady drip can damage over time, repeated trials and temptations can cause cracks in our spiritual armor. We stumble, as though the ground beneath us were crumbling, although it is our steps that are uncertain; the foundation of our faith is as sure as it ever was.
The book of 1 John is a powerful antidote for doubting and wavering in our faith. He makes it clear that his purpose in writing is that we know that we have eternal life. We aren't meant to live in a perpetual state of doubt.
"These things I have written to you who believe in the name of the Son of God, so that you may know that you have eternal life" (1 John 5:13).
Doubt is a sickness that must be addressed; it will lay us low and keep us off the battlefield, right where the enemy would have us. To counteract doubt, here are seven clear indications of true salvation that should be evident in the life of a believer.
Photo credit: Unsplash/Ben White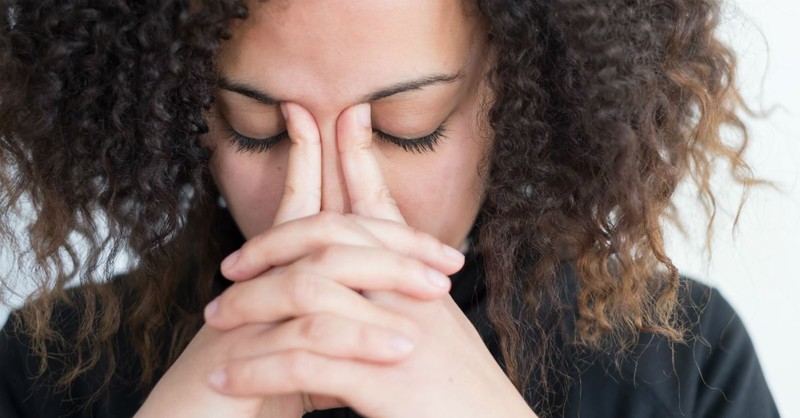 1. A True Believer Has a New Awareness of Sin
1 John 1:5-9 – This is the message we have heard from Him, and announce to you, that God is Light, and in Him there is no darkness at all. If we say that we have fellowship with Him and yet walk in darkness, we lie and do not practice the truth; but if we walk in the Light as He Himself is in the Light, we have fellowship with one another, and the blood of Jesus His Son cleanses us from all sin. If we say that we have no sin, we are deceiving ourselves and the truth is not in us. If we confess our sins, He is faithful and righteous to forgive us our sins and to cleanse us from all unrighteousness.
The unsaved man is not concerned about sin. He may have regret for his actions when the consequences are not to his liking, but he can easily set aside any lingering shame or guilt in the pursuit of his desires. He justifies himself when he acts outside the laws of man or morality, and when that doesn't satisfy, he redefines what sin is. He compares himself to others, always able to find someone more unworthy, so that he can feel better about himself.
In contrast, the person who has experienced salvation has an ever-heightened sense of his own sin. There is the initial, life-changing, moment-of-salvation recognition of our sinful condition before a holy God, in which we know that we are lost and condemned; this awareness results in a confession of sin. Forgiveness is humbly sought, and repentance takes place; we turn away from our sin and turn to God. A true believer also exhibits a growing awareness of his sinful flesh, as God exposes our weaknesses, failures, desires, and old habits that are displeasing to Him. The regenerated heart is continually humbled and contrite, hating all things sinful and desiring fellowship with God.
Photo credit: ©Getty Images/tommaso79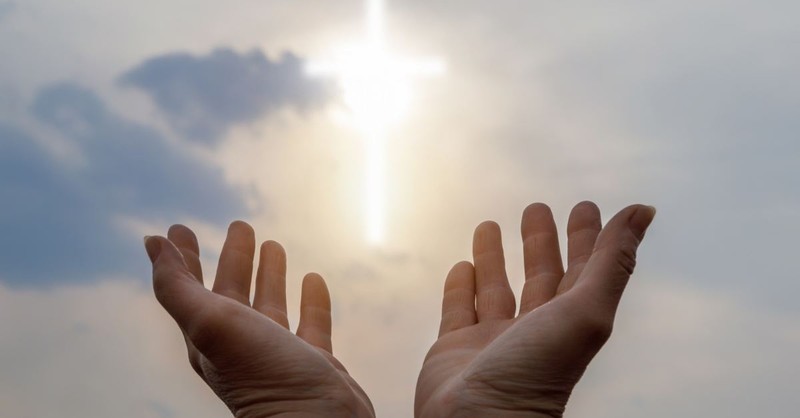 2. A True Believer Has a New Desire
1 John 2:3-4 – By this we know that we have come to know Him, if we keep His commandments. The one who says, "I have come to know Him," and does not keep His commandments, is a liar, and the truth is not in him.
1 John 3:3,9 – And everyone who has this hope fixed on Him purifies himself, just as He is pure. … No one who is born of God practices sin, because His seed abides in him; and he cannot sin, because is born of God.
John is not preaching a religion of legalism, but of love for the Law-Giver. Human nature rebels against being told what to do. Adam and Eve, although created in perfection, were given the gift of free will. The exercise of their will in disobedience to the will of God is known as "The Fall," and resulted in the separation of mankind from his Creator. We are all born with free will and, in Adam's likeness, the unregenerate human heart has no desire to be ruled.
The unsaved man resists the commands of God, but the saved man desires to please Him. This new desire to obey God's commands comes from the indwelling Spirit of God. When we meet the inherently good Law-Giver, we realize that all His commands are subsequently good – good for me, you, and all humanity. The boundaries He places on our words, actions, and thoughts are not the tired efforts of a tyrannical despot who wants to control us, but are shelters of loving protection in which we have freedom to experience all that God desires to give us. The true believer desires to obey God, and His commandments are a source of comfort and security, and wisdom for daily life.
Photo credit: ©Getty Images/natalimis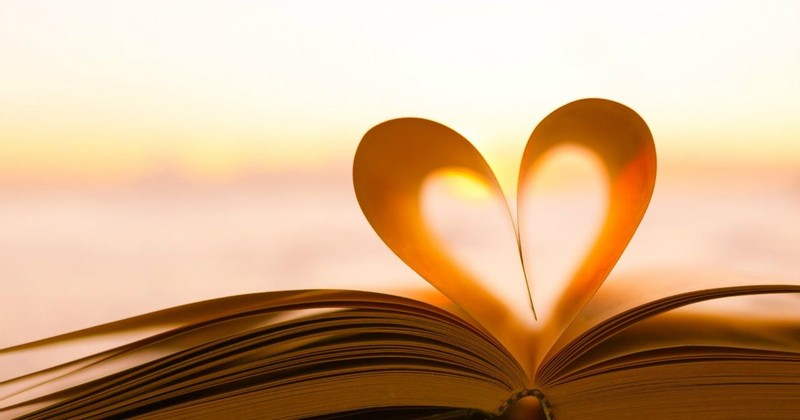 3. A True Believer Has a New Love
1 John 2:9-10 – The one who says he is in the Light and yet hates his brother is in the darkness until now. The one who loves his brother abides in the Light, and there is no cause for stumbling in him.
1 John 3:14 – We know that we have passed out of death into life, because we love the brethren. He who does not love abides in death.
The saved man loves his brothers and sisters. Jesus said this would be the distinguishing mark of His disciples, and that the world would know we belong to Him by how we love our brothers. John uses the word "love" 26 times in five short chapters; 16 of these refer directly to loving one another. Point made. We cannot claim to be in Christ unless we love the children of God.
A special bond exists between men and women who belong to the family of God, no matter if they speak the same language or even live in the same country. We love those whom God loves, because He first loved us (1 John 4:11,19). John gives us two litmus tests to reveal if we are truly "loving our brother." We love others by loving God and keeping His commands (1 John 5:2), and we are willing to sacrifice ourselves for them by meeting their needs (1 John 3:16-18).
Photo credit: ©Getty Images/kieferpix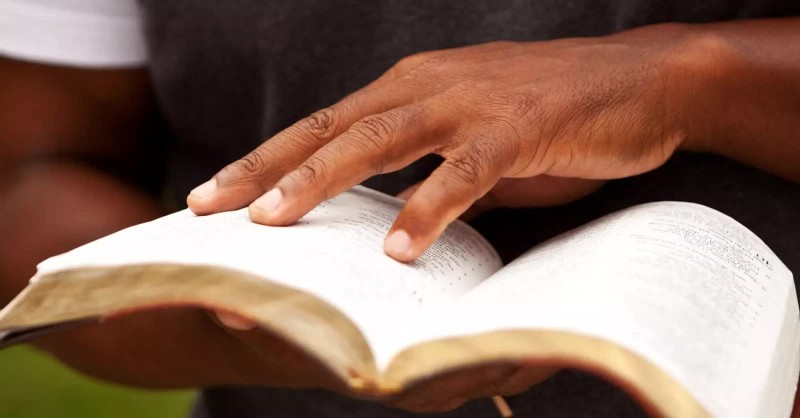 4. A True Believer Has a New Theology
1 John 4:15 – Whoever confesses that Jesus is the Son of God, God abides in him, and he in God.
1 John 2:22-23 – Who is the liar but the one who denies that Jesus is the Christ? This is the antichrist, the one who denies the Father and the Son. Whoever denies the Son does not have the Father; the one who confesses the Son has the Father also.
John draws a theological line in the sand five times, leaving no room for misinterpretation. The true believer accepts Jesus as the Son of God, the Christ. His deity is not up for debate. He is not "like" God, just a prophet, or only a good teacher. He is the Son of God, sent from heaven to explain God to humanity (John 1:18). A true believer's faith is rooted in the fact of Jesus' true identity as the sinless Savior, fully God and fully human.
5. A True Believer Has a New Master
1 John 2:15-17 – Do not love the world nor the things in the world. If anyone loves the world, the love of the Father is not in him. For all that is in the world, the lust of the flesh and the lust of the eyes and the boastful pride of life, is not from the Father, but is from the world. The world is passing away, and also its lusts; but the one who does the will of God lives forever.
1 John 5:19 – We know that we are of God, and that the whole world lies in the power of the evil one.
Scripture is very clear that we are either serving God or serving His enemy, Satan. Salvation is described in terms of a military operation, in which God rescues us from the domain of darkness and transfers us to the kingdom of Jesus (Colossians 1:13). As true believers, we serve a new Master. We no longer love the things of this world, and we spend our time, money, talents, strength and our very lives to do the will of God. Everything we do is evaluated and prioritized on its value to the Kingdom, in light of our salvation and the call of God.
Photo credit: ©Getty Images/digitalskillet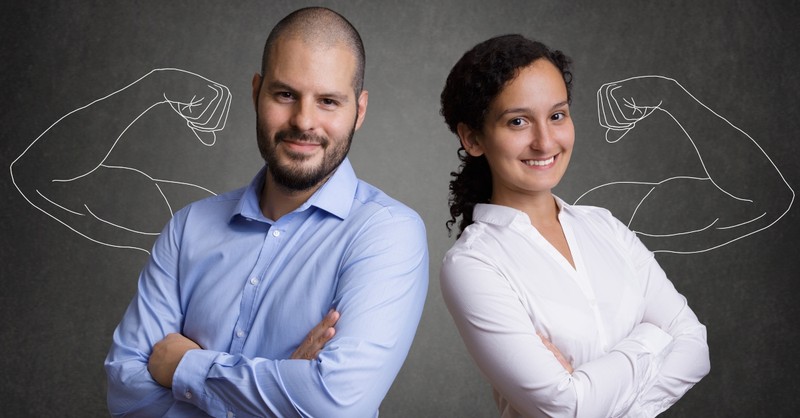 6. A True Believer Has a New Power
1 John 2:20, 27 – But you have an anointing from the Holy One, and you all know. … As for you, the anointing which you received from Him abides in you, and you have no need for anyone to teach you; but as His anointing teaches you about all things, and is true and is not a lie, and just as it has taught you, you abide in Him.
1 John 4:13 – By this we know that we abide in Him and He in us, because He has given us of His Spirit.
The true believer has something that the unsaved man can never understand or experience: the indwelling Spirit of God. Jesus promised this gift, indicating that the presence of the Spirit of God in us would be even more advantageous than Jesus Himself being present in a human body! (John 16:7-15).
The indwelling Spirit of God is described as an "anointing," a Greek word which refers to something smeared on, as an ointment. The priests were anointed with oil, signifying they were set apart by God, for the work of God. The oils were aromatic, made of herbs, reminding us of Paul's words in 2 Corinthians 2:14-17, where he describes the believer as one through whom God manifests the "sweet aroma of the knowledge of Him in every place."
This aroma is the presence of the Spirit of God in us, giving us the power to overcome sin and temptation (1 Corinthians 10:13), the power to speak the gospel (1 Corinthians 2:4), the power to understand Scripture (1 Corinthians 2:14, John 16), and the power to live a fruitful life in the image of Christ (Galatians 5:22-23, 1 Peter 1:3-11, John 15:1-11).
Photo credit: ©Getty Images/TeamDAF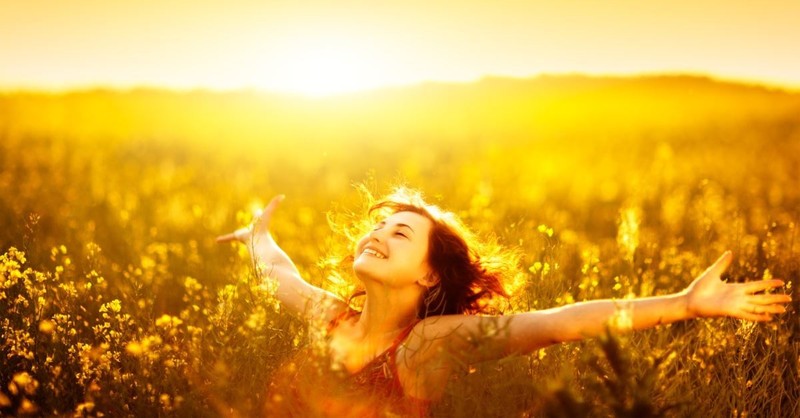 7. The True Believer Has a New Purpose
1 John 2:28 – Now, little children, abide in Him, so that when He appears, we may have confidence and not shrink away from Him in shame at His coming.
The unsaved man is not concerned about life after death, for he lives only for this world. For him, everything he can see, touch and hear is reality, and the unseen things may or may not matter to him. In contrast, it is the spiritual world that is the most real for the true believer. We understand that the physical world is temporary and will one day pass away, and that the eternal, spiritual things are the reality. We live here on earth, but our hearts and minds are looking heavenward. Our hope is not to build a good life here and die peacefully, but to abide daily in Christ, being used up, worn out, and spent for the gospel and the glory of God.
The true believer lives with anticipation of the return of the Savior, when everything will be set right, and justice and righteousness will reign. For the saved, this world holds little attraction, except to provide a temporary place to wait for our real lives to begin.
And we know that the Son of God has come, and has given us understanding so that we may know Him who is true; and we are in Him who is true, in His Son Jesus Christ. This is the true God and eternal life. (1 John 5:20)
Photo credit: ©Getty Images/ibushuev
---
Author Sheila Alewine is a pastor's wife, mother and grandmother. She and her husband lead Around The Corner Ministries, which serves to equip Christ-followers to share the gospel where they live, work and play. She has written several devotionals including Living In Light of the Manger (Advent), Just Pray: God's Not Done With You Yet, Grace & Glory: 50 Days in the Purpose & Plan of God, as well as Going Around The Corner, a Bible study for small groups who desire to reach their communities for Christ. Sheila has a passion for God's Word and shares what God is teaching her on her blog, The Way of The Word. Connect with her on her blog, Facebook, and Instagram.
---