Sky Angel Founder Passes Away, Service Aug. 12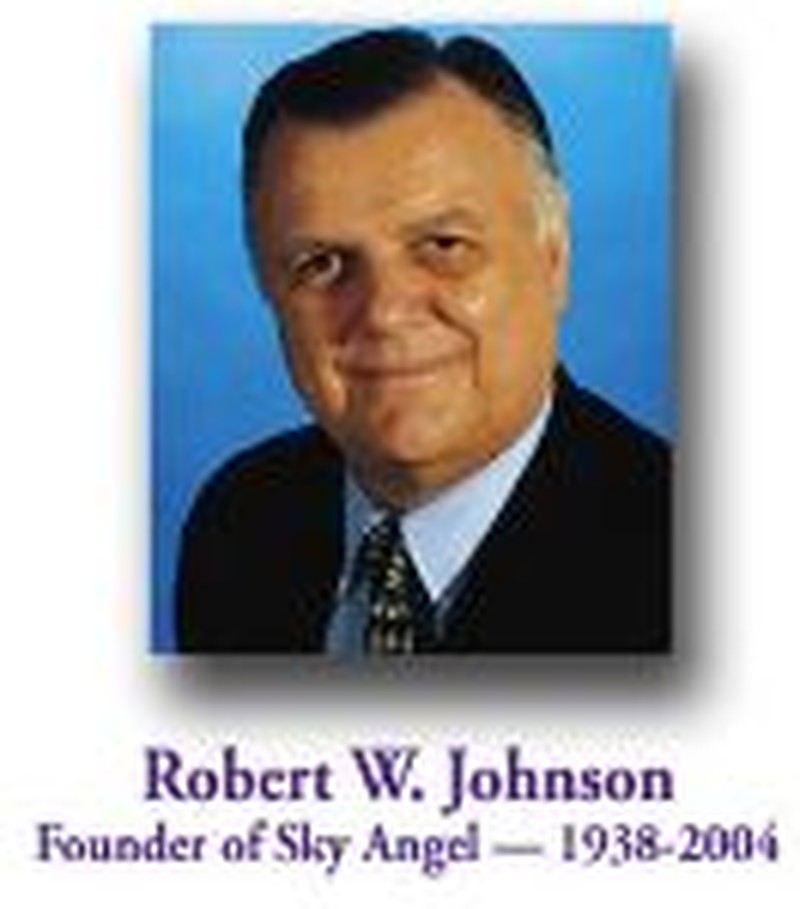 Robert W. Johnson, founder, chairman and CEO of Dominion Video Satellite Inc. and the Sky Angel nationwide direct-to-home satellite television service, went home to be with the Lord on August 5, due to heart failure. He was 66. A memorial service will be held at 10 a.m. ET on Thursday, August 12, at New Hope Ministries, 7675 Davis Blvd, Naples, Fla., 34104.

Johnson devoted nearly 25 years of his life to building up the world's first Christian-owned multi-channel, high-power direct broadcast satellite (DBS) television system. His mission was to preach the Gospel of Jesus Christ around the world using satellite technology and to provide families with a Christ-centered and family-safe television alternative in their homes. This mission will continue under the interim leadership of Dominion Vice President of Finance and Chief Financial Officer Robert W. Johnson, Jr. and with the support of a faithful and dedicated senior and support staff.

Sky Angel was a calling from the Lord on Johnson's life and one from which he never wavered, steadfast in his obedience to that calling.

A DBS pioneer and visionary, Johnson was part of the first round of high-power DBS license applicants in 1981 and one of only nine to receive a construction permit and launch authority from the Federal Communications Commission for a high-power DBS service in 1984. Dominion today remains the sole DBS survivor of that pioneering group and is one of only four companies in the U.S. licensed for DBS.

Born January 21, 1938, and raised in the Detroit, Michigan area, Johnson graduated from the University of Detroit with bachelor's and master's degrees in business administration and attended the University of Detroit Law School. He was formerly Assistant Dean, University of Detroit College of Business and Administration (1965-1970), where he was elected "University Teacher of the Year" by the student body; he also served as Dean of Men, University of Detroit Law School and Associate Professor of Communications and Marketing, Corporate Finance and Management. He was also Associate Professor, Walsh College of Business and Finance, Troy, Michigan.

In 1970, Johnson founded Market Research Group Inc., Farmington Hills, Michigan and served as an independent product research consultant to Chevrolet and Cadillac Motor Divisions, General Motors Corporation, developing and executing various futuristic automotive studies associated with advance designs for the Corvette, Cadillac Seville, Vans, and K-Body prototype vehicles. He was also retained by various national advertising agencies, financial institutions, packaging firms, and television broadcast and consumer products companies to design and execute consumer product and service acceptance studies and sales forecasts for new products and services. He resigned in 1979 to accept a position as president-elect of CBN-Continental (Continental Broadcasting Network) but shortly after began laying the groundwork for Sky Angel.

Johnson has been involved in various civic associations and is a founding director of Moorings Park, a non-profit retirement community in Naples, Fla. He had also been a member of the American Marketing Association, Adcraft Club of Detroit, Beta Gamma Sigma National Business Honor Society, Alpha Sigma Nu National Jesuit Honor Society, Alpha Sigma Lambda Scholastic Honor Society, Blue Key Leadership Fraternity, and was president of his senior class, University of Detroit College of Business and Administration.

Johnson was a recipient of the Detroit Motor City Alumni Leadership Award and the annual Civic and Leadership Award by Alpha Kappa Psi National Professional Business Fraternity of which he was also president. He was also listed in Who's Who in the Midwest.

A veteran of the U.S. Navy, Johnson is survived by his beloved wife of 44 years, Jeanine; son, Robert W. Johnson Jr. and wife Neida; daughter, Kathleen Johnson; daughter, Nancy Christopher and husband Glenn; daughter, Jennifer Jarvis and husband Brandon; three brothers and two sisters. 

In lieu of flowers, the Johnson family has requested that those who wish may make a contribution to Dominion Foundation, P.O. Box 7609, Naples, FL. 34101, to honor Robert Johnson's memory and to further the work of Sky Angel to which he devoted so much of his life. Or you may visit www.skyangel.com.