Step in the Footprints of Famous Disciples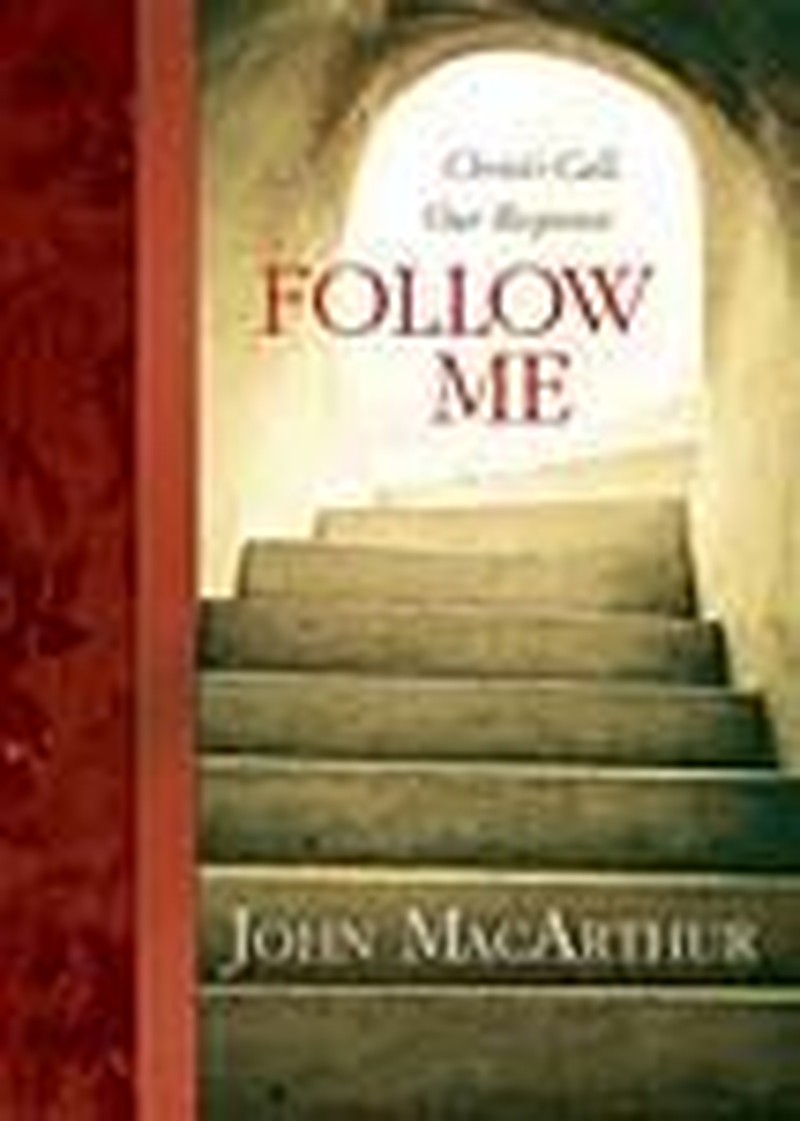 We live in a world where the amount of information available to us is unprecedented. Everywhere we turn, we hear voices calling us to follow them.  But there is only one voice truly worth following - the timeless voice of Jesus, God incarnate.

Throughout the ages, many people have sought to follow Jesus. Studying the lives of those in the Bible can help you step in their footprints on the road to following Him.

Here are some ways biblical disciples can help you learn how to follow Jesus:

Realize that anyone can be a disciple.  Understand that the people Jesus called to follow Him in the Bible were just the same as people today - ordinary, imperfect human beings.  Know that you don't have to possess any special talents in order to answer Jesus' call.

Be born again.  Acknowledge that you can't follow Jesus just as you are; you must be transformed by the power of a saving relationship with Him. Repent of your sins and believe in Jesus as your Lord and Savior so you can be born again. That's the only way you can approach God with acceptable worship and follow Jesus as a true disciple.

Know that God has a unique purpose for your life.  No matter what your stature is in the world, your life has a great, unique purpose from God's perspective.  He has created you and given you resources to use so you can reflect His glory in unique ways. Ask God to show you His purpose for your life.

Pray.  Make it a top priority to spend time with God on a regular basis.

Value curiosity and take initiative, like Peter.  Constantly seek to get to know God better. Be bold as you seek to move forward in your spiritual quest.  Learn from your mistakes and move into the future with confidence.

Value individual people, like Andrew.  Build one-on-one relationships with people to help them discover Jesus. Know that befriending people is often the most effective way to lead them to salvation.

Offer hospitality, like Lydia.  Be willing to open your home - and your heart - to people and share God's love with them. Help meet other people's needs whenever you can.

Worship well, like Mary.  Have the right attitude - a humble and thankful heart that wants to praise God. Have the right object of worship - the one true, living God, and nothing or no one else. Have the right reason for worship - to thank God for His redemptive work in the world.

Direct your passion wisely, like James.  Know that being enthusiastic and zealous is a good thing only when your zeal is aimed in the right direction. Surrender your passion to the Holy Spirit's control and watch God use it powerfully.

Hold strong convictions, like John.  Don't be afraid of standing up for the truth, no matter what.

Reach the outcasts, like Matthew.  Remember that God loves everyone.  Be willing to reach out to people society has rejected, such as criminals. Be humble enough to serve anyone.

Overcome pessimism, like Thomas and Philip.  Don't let your worries get the best of you.  Look beyond your current circumstances to focus on Jesus, and everything will fall into the proper perspective. Expect miracles to happen when you least expect them.

Overcome bigotry, like Nathanael.  Realize that Jesus died for all people.  Ask Him to take away your prejudices and replace them with faith.

Be willing to serve in obscurity, like James the Less.  Know that you don't need to be famous to help change the world in powerful ways. Realize that your service is highly significant and that God notices, even when other people don't seem to notice.

Have a teachable spirit, like Thaddaues.  Keep an open mind as you learn more about Jesus. Be willing to let Him change you in profound ways.

Find the best cause for which to give your life, like Simon the Zealot.  Don't invest your life in any cause lesser than the one that truly matters. Rather than dedicating your life to something like politics (as Simon originally did), dedicate it to Jesus to use however He will.

Don't try to use Jesus for your own agenda, like Judas Iscariot.  Examine your heart, and test your motives for following Jesus.  Make sure you're following Him only because you love who He is and want to be close to Him. Don't try to manipulate Him into giving you what you want.

Confront false teachers.  Don't be afraid to frankly share the truth with cult members and others who are following religions that don't lead to the true and living God.

Never give up.  Continue praying for people who seem as if they'll never begin relationships with Jesus - people who mock Him or are hostile toward Him. Realize that you never know how things will turn out, and that God is able to turn their hearts to saving faith in surprising ways.

Be willing to pay the cost of following.  Decide that you will make whatever sacrifices are necessary to follow where Jesus leads you. Be willing to endure persecution and deny yourself material things that hinder your spiritual walk.  Be willing to repent of your sins on a regular basis.

Give all you can.  Be generous, and trust that if you give what you can cheerfully, God will use it well. Give your money, time, energy, and talents to further God's work on Earth. 

Embrace God's promises.  Know that Jesus' disciples will enjoy fruitful lives, answered prayers, His presence with them constantly, and eternal life in heaven. Trust in these promises, and keep them in mind as you make decisions. Look forward to reaching the end of your life and hearing Jesus say you kept the faith well.

Adapted from Follow Me: Christ's Call, Our Response, copyright 2004 by John MacArthur.  Published by J. Countryman, a division of Thomas Nelson, Inc., Nashville, Tn., www.jcountryman.com.  

Dr. John MacArthur is the president of Grace to You and the author of dozens of bestselling books.  His MacArthur Study Bible was awarded a Gold Medallion and has more than half a million copies in print.  As the pastor-teacher of Grace Community Church in Sun Valley, California and the president of The Master's College and Seminary, Dr. MacArthur's ministry has encouraged millions to strengthen their relationship with God.  Grace to You produces an internationally syndicated radio program and distributes print, audio, and Internet resources featuring Dr. MacArthur's verse-by-verse Bible teaching. Dr. MacArthur and his wife, Patricia, live in Sun Valley, California and have four grown children and 13 grandchildren.