The Best Quotes from 5 Christian College Graduation Speakers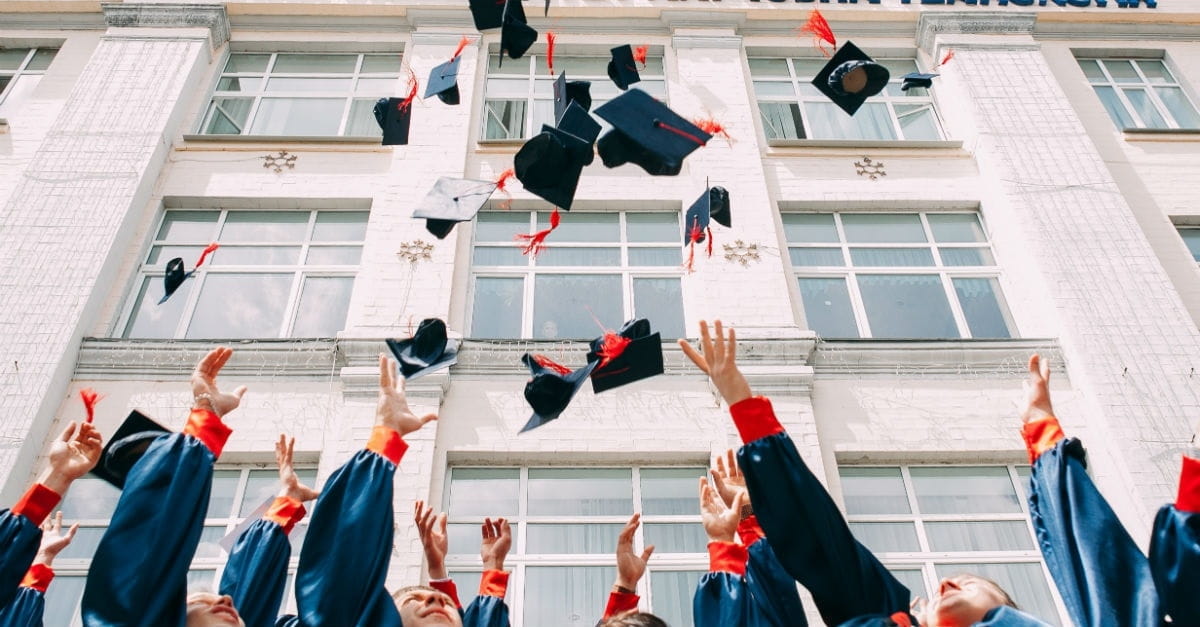 This month prominent speakers from a variety of backgrounds gave their best advice to graduates at five Christian colleges: Wheaton College, Oral Roberts University, Liberty University, Biola University, and Geneva College.
These five speakers shared wisdom from lives spent following Christ as they worked in American politics, global justice, religious education, business, and research. What messages did they tell the Christian grads of 2018?
Here are quotes from the Commencement speakers at five Christian college graduations as well as links for you to watch the rest of your favorite excerpt.
Photo Credit: Unsplash/Vasily Koloda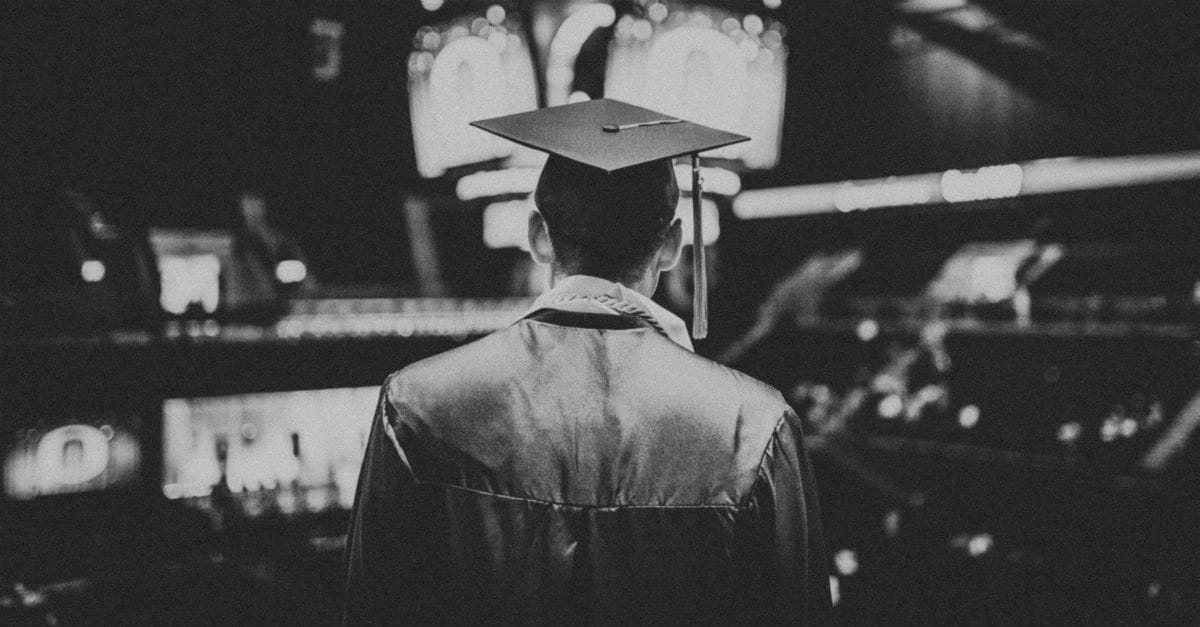 1. Gary Haugen at Wheaton College
Haugen is the founder and CEO of International Justice Mission. He urged graduates to follow Jesus and enjoy life. 
"What I would like to say to you, the graduating class of 2018, is really quite straight forward. I want you – I urge you – to enjoy your life. That's it. I do not believe we currently live in an era in which Christians are broadly famous for enjoying their lives. This is what makes so many of the Wheaton students I've met over the years stand out to me. They seem to be earnestly following Jesus and actually enjoying their lives. Not because everything is working out perfectly in their lives, or because there is not sorrow, loss, or struggle."
He said these students remind him of many of his IJM teammates in that:
"Year in and year out, my IJM colleagues follow Jesus into his costly struggle for justice in his world. They run headlong into suffering, evil, violence, and heartbreak. And yet they are famous for an almost unseemly quality of joy. They constantly joke and tease. They rejoice and feast. They party and dance. They play and sing. They delight in their children. They are in awe before beauty. And frequently, they just laugh themselves to tears.
It would seem that this deep infectious is actually possible. But given the general reputation of the religious, it is not inevitable and maybe unlikely, which is why I urge you to relentlessly and uncompromising enjoy your life. I think this is what God wants to say to you as well.
Jesus summed up all he had come to teach us by saying, "I have told you this so that my joy may be in you and that your joy may be complete." (John 15:11) My point is very modest. I simply believe that the God of joy – the God who invented a thing called music, the God who came up with the whole idea of having friends – that God actually wants you to enjoy your life."
Watch Haugen's speech here on YouTube (minutes 27:50 – 44:10).
Photo Credit: Unsplash/Cole Keister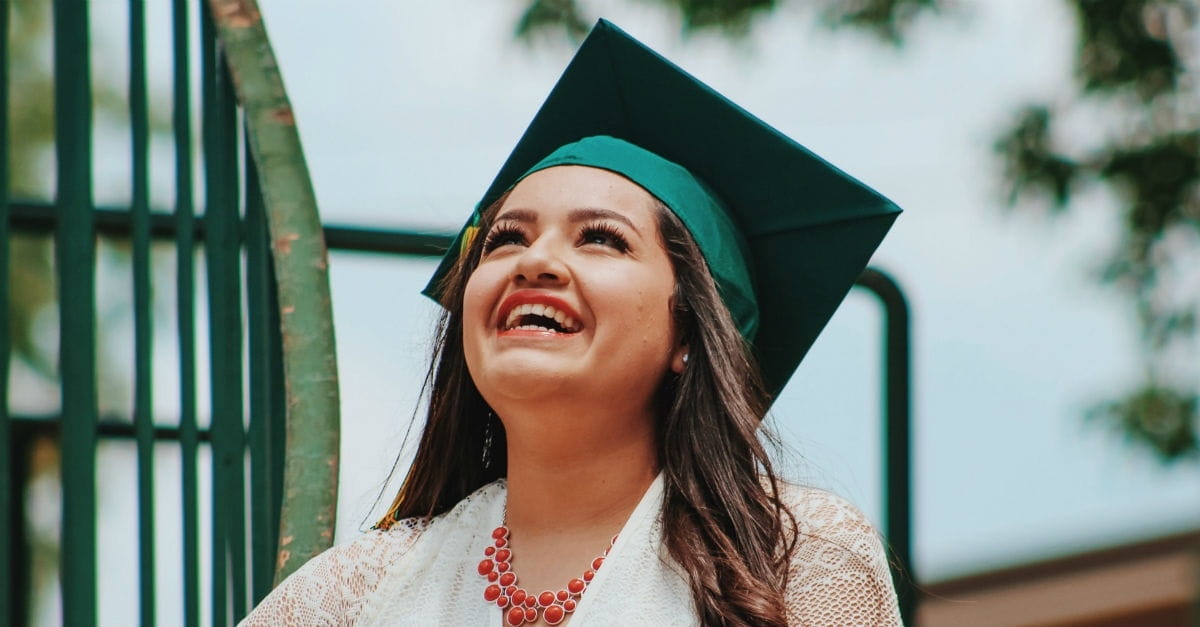 2. Clifton Taulbert at Oral Roberts University
Taulbert is an author as well as the president and CEO of the Freemount Corporation. He encouraged graduates to trust God, who sees them and has a plan for them. 
"Should you decide to go into business, medicine, ministry, family, whatever that endeavor might be. I want to tell you that you can trust God. God saw this day that I would be on this podium speaking to you when I was simply a young boy picking cotton in the Mississippi Delta. I thought it was the end of my world. I was sitting on my grandpa's front porch with my knees pulled up to my chin, and I would look as far as I could see. And all I could see were cotton fields – the cotton fields that my parents saw, my grandparents saw, my great-grandparents, and my great-great-grandparents. But God said millenniums ago, "I know the plans that I have for you." God still knows the plans that he has for you. 
God saw the day that I would stand in the assembly hall of the United Nations. This is something I heard when I was a student – that we would indeed go to places we had not dreamed of. It sounded like a catch phrase, but I've come to tell you that the words of God are true. And his promises will always come to pass.
As I stood there in the assembly hall, looking around where the men and women of the world would gather, I asked a young lady, "My name is Clifton Taulbert. I'm not quite sure where I'm going to be seated, but I'm one of three speakers." And she didn't say a word; she just turned around very slowly and looked up to the center of the assembly hall. There in lights was the name, Taulbert. I began to cry, not because I was afraid, but because God kept his word."
Watch Taulbert's speech here on YouTube.
Photo Credit: Unsplash/Juan Ramos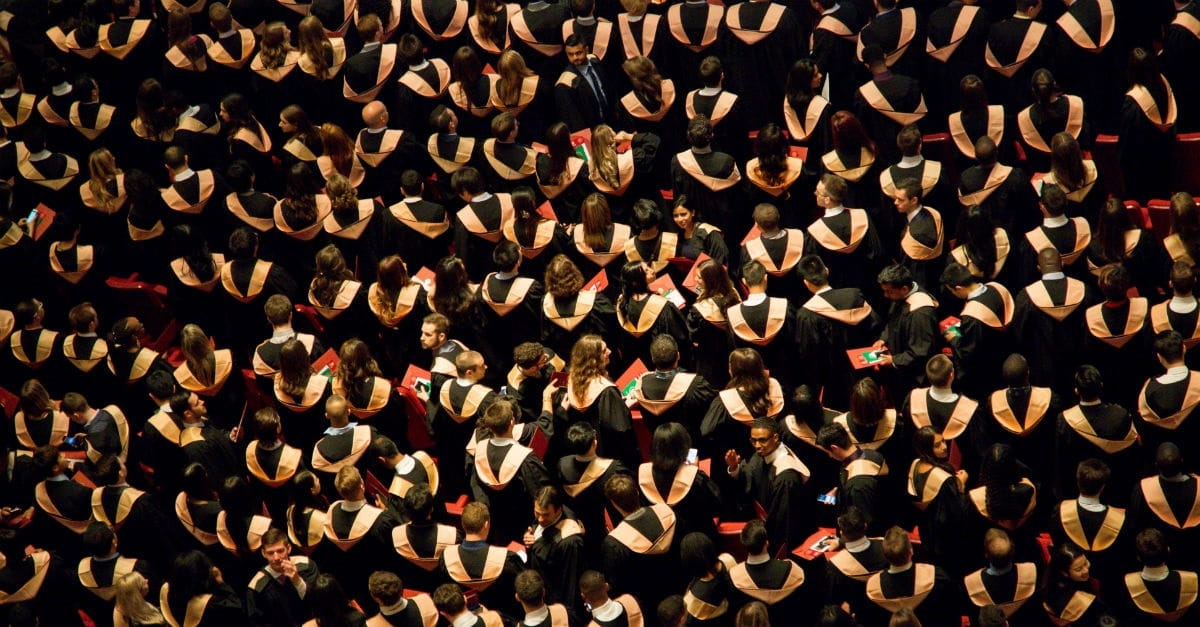 3. President Jimmy Carter at Liberty University
Mr. President Carter is a humanitarian and the 39th President of the United States.
As reported by Liberty University News Service:
"Every one of us decides, 'This is the kind of person I choose to be,'" the 39th President of the United States told the crowd. "We're the ones who decide, 'Do I hate or am I filled with love … do I think only about myself or do I care for others?' … There are no limits to our ambitions as human beings."
Carter talked about the challenges humanity faces today: division, rising prison populations, wealth disparity, discrimination, human trafficking, and the threat of nuclear war.
"One of the things we have to learn is how to get along, to do good for one another … in other words, just following the mandates of the Prince of Peace. … We don't need enemies to fight, nor do we need 'inferior' people whom we can dominate," Carter said, quoting Galatians 3:28: "There is neither Jew nor Greek, there is neither male or female, there is neither slave nor master, for ye are all one, all one, in Christ Jesus."
He challenged the graduates to use their platform from a land of freedom and opportunity in an ever-connected world to make a difference.
Watch Mr. President Carter's speech here on YouTube (minutes 1:10:50 – 1:42:00).
Photo Credit: Unsplash/Faustinv Tuyambaze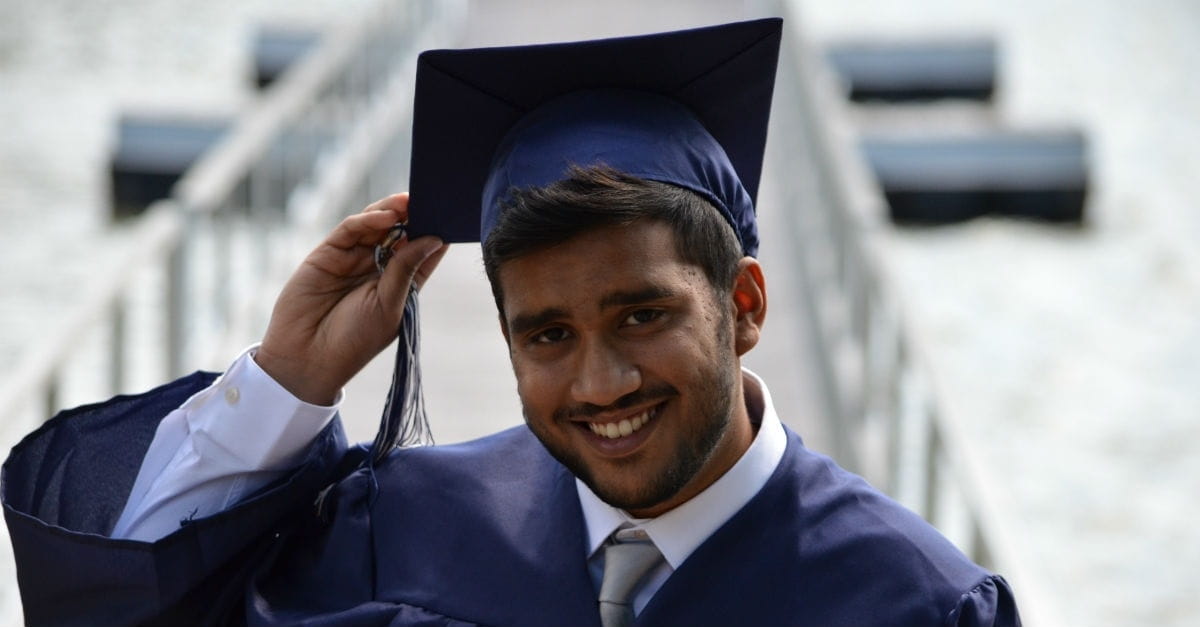 4. David Kinnaman at Biola University
Kinnaman is an author and the president of Barna Group. 
Kinnaman starts off his speech: "My sweet wife, Jill, got very sick." He went on to share stories of the past year when his wife underwent a series of surgeries and treatments for brain cancer. He said Jill is doing much better now and the family is grateful for the miracle of her recovery.
"We experienced great tragedy as a family, and we all really suffered. Now why am I telling this story on a happy day like graduation? I want you to understand some of what we we have gone through as a family so that you might be better prepared. As graduates, you're prepared for success, but are you prepared for suffering? Every college graduate in America is ready to face the world, but few are prepared to face the worst that life has to offer. And yet, that's an important part of our human experience, especially for Christians. We have to respond to these intensely difficult times in a different way – in a way that Jesus intends.
There were points in our journey when Jill's health was really on the rocks. But as a result, the Scriptures say, we stop relying on ourselves and learn to rely only on God. This is about coming to the end of ourselves. It's very different from the narrative that you get in your generation, which is about being self-sufficient, having all the answers, and posting the very best version of yourself on social media. Jesus followers face all of life – the good, the bad, and everything in between – with a different ethic. We admit that we aren't self-sufficient. We acknowledge that we don't have all the answers. We believe God walks with us through the valley of the shadow of death. And we face challenges together.
How will you walk through suffering? And how will you be there for your friends and your peers when they go through tough times? We are going to face challenges that we don't' expect, anticipate, or want.
I can tell you from personal experience that Jesus is close at hand. Paul wrote that you come to the end of yourself, but Jesus is there for you, sustaining you. I don't understand, friends, all about suffering – why God allows it. I had a really hard time seeing my sweet wife suffer.
You're prepared for success, and now be prepared for this gritty truth: God is close to us when we suffer, especially when we are broken-hearted. And when we turn to him, God does not waste our suffering. It sounds weird to say but suffering with Christ is one of the greatest joys we have in this world."
Watch Kinnaman's speech here on Facebook Live (minutes 36:00 – 55:00).
Photo Credit: Unsplash/Muhammad Rizwan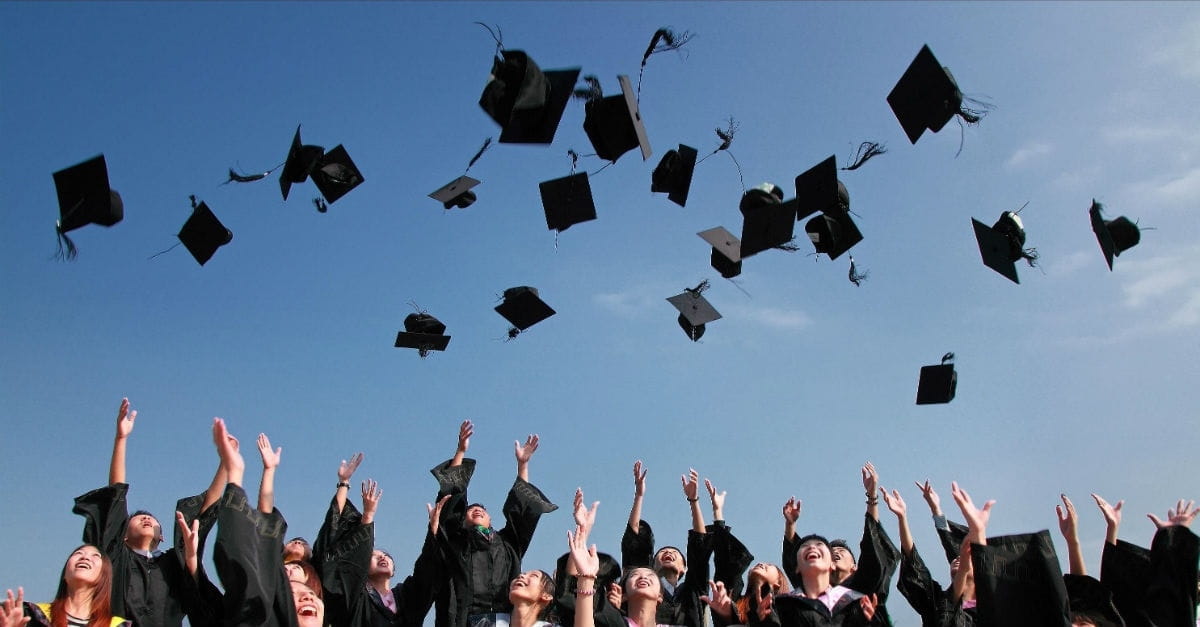 5. Albert Mohler at Geneva College
Mohler is the president of The Southern Baptist Theological Seminary, a radio host, and writer. He challenged graduates to live a life of excellence and service for the glory of God. 
"So whether you eat or drink or whatever you do, do it all for the glory of God," 1 Corinthians 10:31.
"I'm sure, as Christians, you're familiar with that verse. It sounds far more innocuous, tame, and safe than it is. But the summary line here is far more explosive and radical than it first appears. "So whether you eat or drink." The next words are so very important: "or whatever you do, do all to the glory of God." Whatever we do can be done to the glory of God. That's the radical nature of what it means to be a Christian.
There is no more radical reputation in a godless world, than to assert that whatever you do, you do to the glory of God. We are to live lives to the glory of God alone. We exist every molecule of our being, solely, for the glory of God.
Sin is best defined as robbing God of his glory. The basic urge behind human sinfulness is the desire to glorify ourselves, rather than God.
The fact that we live by a different set of priorities; the fact that we live with eternity in view, not merely the short term and the temporal; the fact that we live lives knowing that we are living sacrifices to the Lord Jesus Christ – nothing more refutes the wisdom of the world more than that. The frame of eternity means everything. It means that our lives matter, not only in this life, but in the life to come. The world has to define excellence in the passing frame of the temporal, but we have to define excellence in the lasting frame of eternity.
What we are called to is a life spent in finding, showing, and seeking God's pleasure in everything right and honorable and excellent. Excellence alone, by the way, does not perplex the world. It's excellence where the world does not expect excellence that compels the world."
Watch Mohler's speech here on YouTube (minutes 19:40 – 44:50).
Photo Credit: Pexels
---