The Reason We Blame God
Jennifer Brogdon

jennifercbrogdon.com

2017

6 Sep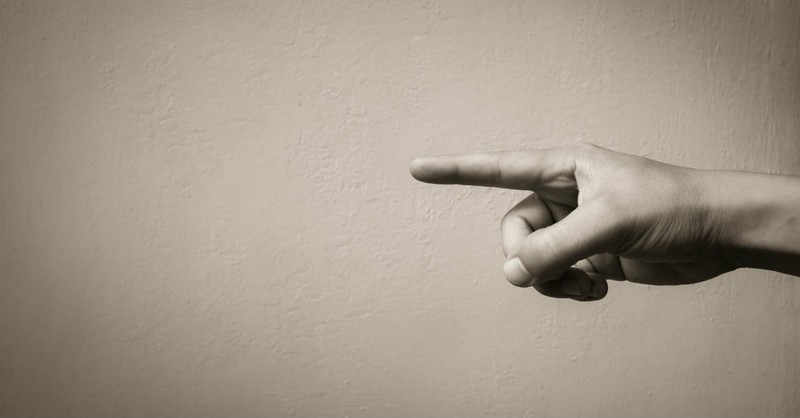 I believe wholeheartedly in the sovereignty of God. Yet I sometimes elevate this attribute over others. When I do, I end up blaming God for what he does in my life, in other's lives, and in the world.
Thus, I realize I must trust in the goodness of God in order to trust in God's sovereign will in a way that pleases him. Otherwise I sinfully blame him, as I know he controls the state of my marriage, our finances, and the health of loved ones.
I know he can change things, too – though he doesn't always.
We may not realize we blame God like this. Perhaps we respond to our circumstances by affirming God's sovereignty with our lips, but we don't believe in his goodness in our hearts. When we do this, we separate two characteristics of God – his sovereignty from his goodness. As a result, we paint a different picture of God than who he really is. Our God is a good God, yet he is sovereign over all things – even what seems bad.
God Controls Hearts
God hardens hearts (Romans 9), softens hearts (Ezekiel 36:26), and turns hearts to the right or left – whichever way he chooses (Proverbs 21:1). He desires all to be saved (1 Timothy 2:4), but he doesn't plan for all to be saved (Romans 9). If we don't trust in God's goodness in his sovereignty, we may lash out at God for not saving a family member, friend, or someone we shared the gospel with. Because God is God, he holds the right to save whom he saves and is simultaneously, abundantly good:
These verses only help us if we trust in God's goodness in his sovereignty. Did he not harden Pharaoh's heart to show his glory to his people? Did he not cause Judas to betray Jesus for his will to be done? God desires his glory with great zeal, and his sovereign will to save those whom he desires works to that end. Therefore, whatever brings God glory accomplishes good – even when it affects our loved ones – though we may not understand it fully.
God Controls Circumstances
How we respond to circumstances proves what we believe. We may believe aspects of God's sovereignty in our minds and explain the doctrine of God's sovereignty in length, but our hearts may question his goodness when tragedy or suffering comes. Do we possess unwavering trust in God's sovereignty and hope in our sanctification in whatever comes? Or do we blame God's sovereign work because the hurt is too deep?
If we fall to the latter, we may find ourselves asking God "why" a lot – despite our knowledge of his sovereignty. We're tested when we get sick or when we lose the ballgame or when someone dies. We wonder why God allows us to have financial troubles or marriage problems. Or we don't understand why he ordains some to succeed while we fail. We know God does it for our good, but if we elevate God in his sovereignty over his goodness, we likely blame him in our hearts.
His goodness and sovereign will work together. We can't separate them.
Nancy Guthrie's Story
Nancy Guthrie, a Christian author and speaker, must've struggled with these two attributes of God. Nancy's second-born child inherited a rare disease and died in six short months. After grieving and healing for a year or so—and after a surgery to prevent a future risk of another child inheriting the same disease—God allowed Nancy to become pregnant again. This child indeed possessed the same disease and died at the same age. Why would God cause her and her family this terrible grief? If we believe in God's sovereignty, then we believe he controls circumstances like these.
As we know God as a just God who condemns sinners to hell and a righteous God who acquits those who trust in Jesus, we must understand how God is both sovereign and good. If Nancy didn't understand that then, she does now as her and her husband's ministry testifies. Only by trusting in God's goodness and his promise to sanctify us into the image of Christ can we fully trust in his sovereignty in all circumstances.
Rest in God's Sovereignty Because He Is Good
We humans naturally struggle to see good in the midst of pain, hardship, and emotional toil. This struggle remains for Christians, even though we possess a new heart. We know Romans 8:28-29 is true, which says, "And we know that for those who love God all things work together for good, for those who are called according to his purpose" – but this is difficult to believe when suffering strikes.
So we look to Calvary, which best displays God's goodness in his sovereignty. There, God planned before the beginning of time that he would send his Son to die on the cross in our place. Jesus' excruciatingly painful death, when he endured the wrath of God, is not something we would rejoice in unless we understood its purpose.
We deserve God's wrath – yet Jesus endured it in our place. Therefore, God's sovereign will for Jesus to come, die, and resurrect from the dead proves to be the ultimate act of his goodness. Although the cross was terrible, God worked it for the good of sinners for all eternity. And so we look to Calvary and trust that Romans 8:32 is true in all other circumstances: "He who did not spare his own Son but gave him up for us all, how will he not also with him graciously give us all things?"
This article originally appeared on UnlockingTheBible.org. Used with permission. 

Jennifer Brogdon (@BrogdonJen) is a stay-at-home mom who ministers to college athletes and international students in her free time. She enjoys discipling younger women and writing for her blog as well as Desiring God and The Gospel Coalition. Jennifer and her husband, Shane, live in Jackson, MS, and are members of Grace Community Church.
Image courtesy: ©Thinkstock/kieferpix
Publication date: September 6, 2017