Two Words That Change Everything: But God
Lauren Chandler

2016

7 Jan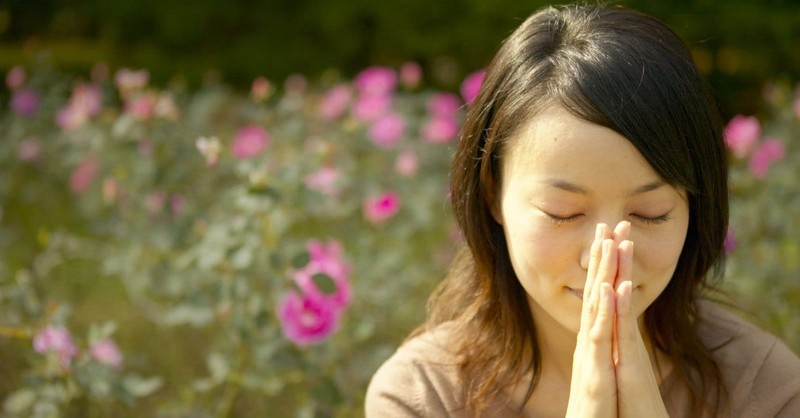 But God
If I continued to fail to acknowledge God, if I never repented of the sin of pride, I would prove that I never really trusted Him and would be found dead in my trespasses and sins (Eph. 2:1).
And you were dead in the trespasses and sins in which you once walked, following the course of this world, following the prince of the power of the air, the spirit that is now at work in the sons of disobedience—among whom we all once lived in the passions of our flesh, carrying out the desires of the body and the mind, and were by nature children of wrath, like the rest of mankind. But God, being rich in mercy, because of the great love with which he loved us, even when we were dead in our trespasses, made us alive together with Christ—by grace you have been saved—and raised us up with him and seated us with him in the heavenly places in Christ Jesus, so that in the coming ages he might show the immeasurable riches of his grace in kindness toward us in Christ Jesus. (Eph. 2:1-7)
Do you see it? All the elements are there. Death comes from following the prince of the power of the air (Satan). The way he walks and those who follow him? Disobedience. To what does he appeal? The passions of our flesh. And then two words interject. Two words that change everything.
But God.
Even in the garden, when the enemy thought he had God right where he wanted Him, when he bet everything on his seemingly indomitable hand, God pulled up a chair and laid down a royal flush. He called for Adam and Eve. He sought them out fully knowing what had transpired. He found them scrambling to cover themselves. He gave them the chance to fess up without blame-shifting. And like children caught in the act, they pointed fingers and wagged tongues, "But she . . . but he . . . "
But God.
He is a good, just, and loving God. Although it must have pained Him to dispense justice, it's what was right. He pronounced their punishment—Adam's, Eve's, and the enemy's. In the serpent's sentence He whispered hope of the coming rescue, "I will put enmity between you and the woman, and between your offspring and her offspring; he shall bruise your head, and you shall bruise his heel" (Gen. 3:15). There would be One coming whom the enemy would harm but not enough to keep Him from fatally wounding him inreturn.
But God.
Before Adam and Eve were driven from Eden with heads low and hearts heavy, God exhibited His hesed. In unmerited kindness and love, He shadowed future redemption. In desperation, to cover their guilt and shame, Adam and Eve had sewn fig leaves together. This probably looked much like the scene when my youngest dressed herself for the first time.
Multiple layers of shirts worn backwards, pants on the right leg but unzipped and unsnapped, shoes on the wrong feet with laces spilling over. The right idea but insufficient in so manyways. Adam and Eve knew they needed to be covered but all they could come up with just wasn't enough. God compassionately made a covering for them. In order to do so though, something had to die. There had to be a sacrifice of one life for another. An animal was killed, it's blood drained, it's hide flayed. Adam and Eve? Covered.
One day, on this side of Eden, Jesus would be the ultimate sacrifice, the covering for those who would be called children of God. His perfection would swallow up their imperfection, the source of their guilt and shame. For those who would trust Him, He would step in and turn over the table, ending the game with the enemy.
He has done that for me. When I think all is lost, that I've blown it again and wonder how can He put up with me, and I hear the enemy snickering in triumph, Jesus taps me on the shoulder and stands in my place. He reminds me that only He can end it. And He will, by crushing the enemy's head.
[Editor's Note: This excerpted is taken from Steadfast Love by Lauren Chandler. Copyright 2016 B&H Publishing Group. Used with permission.]
Lauren Chandler is a wife and mother of three. Her husband, Matt Chandler, serves as the lead teaching pastor at The Village Church in Dallas, Texas. Lauren is passionate about writing, music, and leading worship, not only at The Village Church, but also for groups across the country. The Lord has taken Matt and Lauren on a challenging journey, beginning with the November 2009 discovery of a malignant brain tumor in Matt. The Lord has been infinitely merciful to provide peace and comfort in uncertainty, and joy in times of victory and healing. Lauren and her family have been given a deeper trust in clinging to the Lord and His cross during this appointed season of valleys and storms. Visit her website or find her on Twitter @laurenchandler.
Publication date: January 7, 2016