The Unpredictable: Thoughts on Japan's Earthquake & Tsunami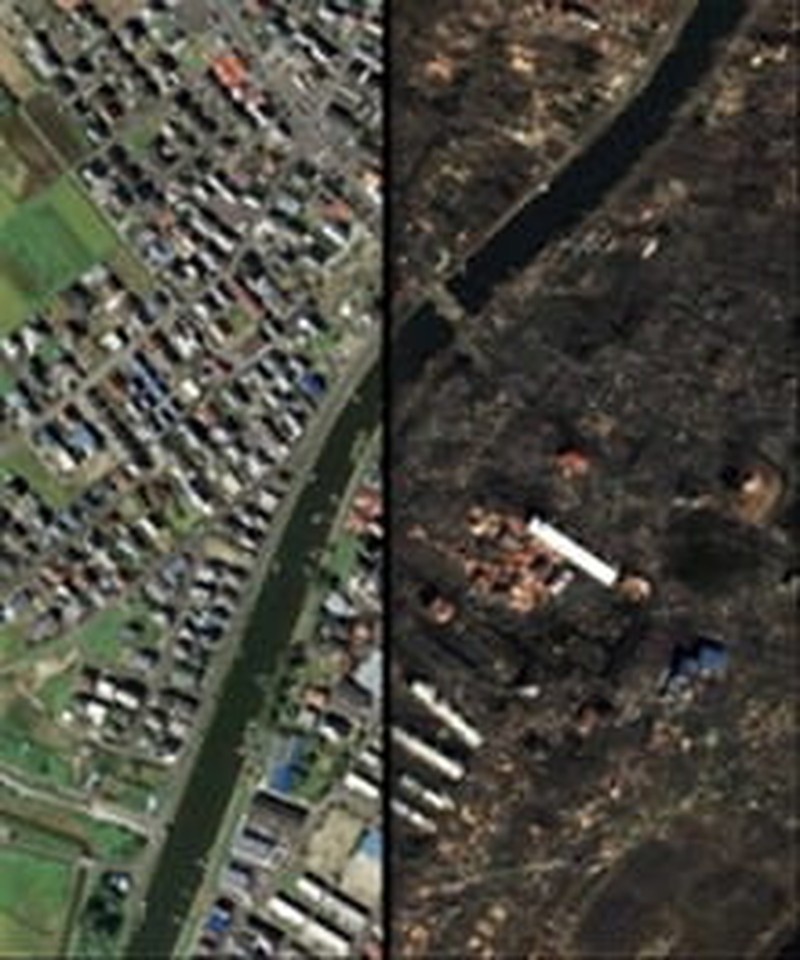 Life's tragedies are unpredictable. How can we face the unthinkable?
As I watched news reports on the destructive earthquake and tsunami that wiped out Japan's coastline of homes and communities, I couldn't help but wonder: how could I withstand such tragedy?
One woman tearfully recounted the horrific tale of being swept away on a tatami mat, while losing her daughter in the waves that splintered her home into rubble. An unconscious image of my two little boys and hubby being swept away from my arms flashed in my mind. My lips quivered and heart trembled with fear.
Even with our advanced technology, an earthquake specialist confessed — "Earthquakes are simply unpredictable."
The earliest warning we can get in advance of an oncoming earthquake is a 10-15 second notice.
The Unthinkable
I live in earthquake country out here in California, near a major fault line. I am God's child, but I am not guaranteed protection from life's tragedies.
Even if I reasoned myself into the realistic probabilities of sustaining such natural disasters, I know that life is equally as unpredictable for me: health, finances, and basic material possessions. Even my family and my dreams.
How could I face the unthinkable?
If I try to imagine having the faith to face any of it now, my confession is that I can't.
But I find great rest and confidence knowing that I will — because Jesus will be there for me.
"Let us then approach the throne of grace with confidence, so that we may receive mercy and find grace to help us in our time of need."
~ Hebrews 4:16
Where We Rest
Jesus will give us the grace at the time of need.
We may not comprehend how we would have the strength or grace to sustain any of life's losses.
But at the moment we need it, God will be faithful.
This truth is where my heart, mind and body rests.
Our lives are not our own, but our spirits and whole being is safe in God. So is our loved ones.
We cannot predict what will happen to us in the near and far future, but we can count on Jesus being there.
Let us pray for the people of Japan in their time of need.
May they find God through the hands of those who are there to aid them physically, the supplies en route to sustain them, and the prayers keeping their plight on our hearts. Let us pray the believers there experience mercy and grace in greater measure, as they face the journey ahead with Jesus and each other.
"God is our refuge and strength,
A very present help in trouble.
Therefore we will not fear, though the earth should change
And though the mountains slip into the heart of the seal;
Though its waters roar and foam,
Though the mountains quake at its swelling pride."
~ Psalm 46:1-3
What are your thoughts on the earthquake and tsunami that has hit Japan?
Bonnie Gray, The Faith Barista, serves up shots of faith for everyday life.
Please join us on Facebook in prayer for Japan.
Visit our Crosswalk Forums thread on the disaster in Japan.
Donate to Samaritan's Purse Japan Relief Fund
Publication date: March 25. 2011