Until God's Whisper is Heard: Being His Voice Amid Tragedy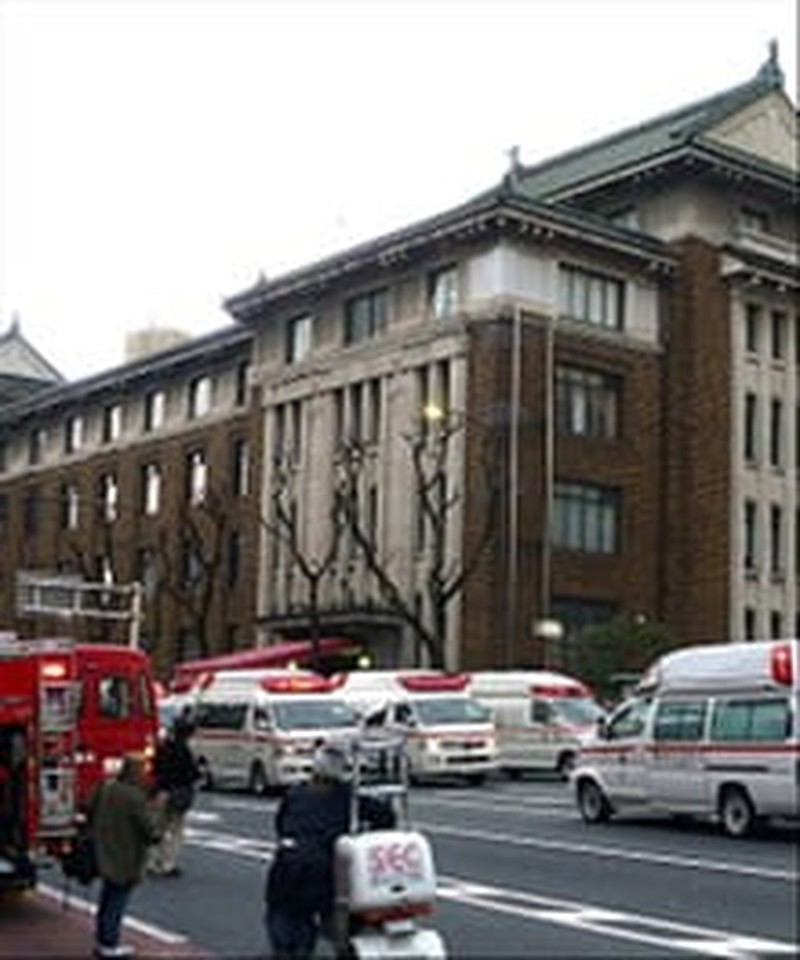 Place: Orlando International Airport
Date: Friday, March 11, 2011
Time: Approximately 4:15 a.m.
I'm playing on my computer, Facebook mostly, waiting for the US Air employees standing at the gate to announce that they're ready for us to board. Around me sit travelers sipping coffee and eating fast-food breakfast items. Most of us wear the same perplexed look; how could it be that it's so early in the morning and we've been at the airport for an hour or more already.
Across the aisle from me a young Japanese boy fiddles with his iPad, then calls his family members over. Within seconds, others are gathered. I hear the words, "earthquake" and "Japan."
I switch from Facebook to Fox News. But, just as I do, my flight is called.
And Then in Charlotte
I land an hour or so later in Charlotte, NC on my way to Indianapolis. The news is everywhere. Even the air in this busy airport with it's centrally-located grand piano and inviting rocking chairs is different somehow. I walk from Concourse B to Concourse C and reboard with no time to learn anything more than "the worst ever recorded."
An hour later, we land in Indiana. The news is really buzzing now. The word "earthquake" is joined by "tsunami" and "explosions." During my drive time from Indy to Taylor University in Upland, I listen as K-Love talk hosts spell out the gruesome details and call for prayer. I cannot wait to get to my hotel room, to open my computer, to read for myself what has happened a half a world away.
What I don't know is how it affects me. Yet.
The Details
At approximately 2: 46 p.m. (Japan was 14 hours ahead of those of us who live in the Eastern portion of the United States that day) on Friday March 11, 2011, scientists recorded the worst earthquake to hit Japan in the 140 years of seismological record-keeping. Initially listed as 8.9, this megathrust earthquake was eventually given a magnitude of 9.0.
It was followed by more than fifty aftershocks, some over 7.1 in magnitude.
The earthquake and the aftershocks were followed by tremors…
…and a warning, heard from Japan, across the islands of the Pacific, to the entire western coasts of the United States, Canada, Central America, and South America and to a number of Eastern Hemisphere countries below Japan as well (approximately twenty countries in all).
Tidal waves measured at up to 33 feet and traveling nearly as fast as a jet airplane slammed against Japan's east coast, sweeping along with it boats of every size, automobiles, buildings, and human beings. Fires—perhaps caused by gas heaters being torn apart inside homes and businesses—burned out of control. Ichihara City's Cosmo Oil Refinery exploded, sending 100-ft high flames into the sky.
Then, as if nothing else could rock the Japanese landscape, blasts from the nuclear power plant in Onahama City, caused leaks of radiation and a loss of power. Upon last report, over 4 million buildings were without power.
Japan's roads are badly damaged (and that's an understatement). Debris is stacked up, reminders of a once-orderly life in upheaval. The death toll is at 10,000 and climbing.
Over the course of the next few days, I read emails from loved ones who were in Japan and trying to leave, from friends and colleagues in parts of the world affected by the tsunami. Every news channel in the world is dominated by the disaster.
And relief efforts.
Once Upon A Time… Another Earthquake
I couldn't help but think about the story in 1 Kings 1:1. Elijah is exhausted from his fight with the people of Israel to stay faithful to the one true God. He is under attack from Queen Jezebel. He is hiding in a cave somewhere between Israel and Egypt, at Mount Horeb, the Mountain of God.
What are you doing here, Elijah?
Don't you love it when God asks questions of us and he already knows the answer?
Where are you, Adam?
What are you so downcast, Cain?
What are you doing here, Elijah?
Elijah's reply wasn't an answer, really. It was more of a whine. A complaint. Poor me, poor me…
So God says, "Go out and stand on the mountain in the presence of the LORD, for the LORD is about to pass by."
I admit, to my way of thinking, it took a lot of inner strength for Elijah to do this. Most would have run deeper into the cave. After all, who stands in the presence of God and lives?
But apparently, before Elijah could move, three things happened.
The first, a great and powerful wind.
The second, an earthquake.
The third, a fire.
And in none of these things was God.
But then… a whisper.
The Bible tells us that when Elijah heard the whisper, he pulled his cloak over his face and went out to stand in the mouth of the cave.
Again God spoke to him in question. Elijah gave God a history lesson of everything he had been doing and all that the people of Israel had not done. But God wasn't interested, it seems, in what Elijah had done. He was focused on what Elijah must do next. So, in answer, God spoke to Elijah with a direction.
Go back and do…
Allowing Japan to Hear the Whisper of God
How do you hear the whisper of God in the midst of turmoil?
You have to be quiet, for sure. You have to be willing to stand in the mouth of your hiding place and listen. And when the whisper of God comes, expect direction.
Christians from all over the world are responding to Japan's tragedy in a variety of ways. Relief efforts are under way (for more information, see on the ground in japan, christians get to work, by Russ Jones). Some believers offer themselves physically and others financially.
We call things like earthquakes and tsunamis "Acts of God" but sometimes they are just "Acts of Nature." Of course, God controls nature; we know that. But the story in 1 Kings indicates that God is not found in these things. He is the gentle whisper of hope and direction that follow. He points not to what has been done, but what needs to be done.
However God calls you to help Japan, know that you are more than just an on-the-ground effort, more than just a $10 donation, if that's what God calls you to give. You are a participant in the whispered words of God, speaking hope to the Japanese people, reminding them of his provision.
And of his love. Greater than an earthquake. More powerful than a tsunami. Making a blazing fire look like nothing but a dying ember.
Shhh… God is speaking.
Eva Marie Everson is the author of a number of books including Reflections of God's Holy Land; A Personal Journey through Israel and fiction works like This Fine Life. She is a popular speaker at women's groups and churches both nationally and internationally.
Publication date: March 16, 2011
please join us on facebook in prayer for japan.
visit our crosswalk forums thread on the disaster in japan.