Walk Through your Community in Prayer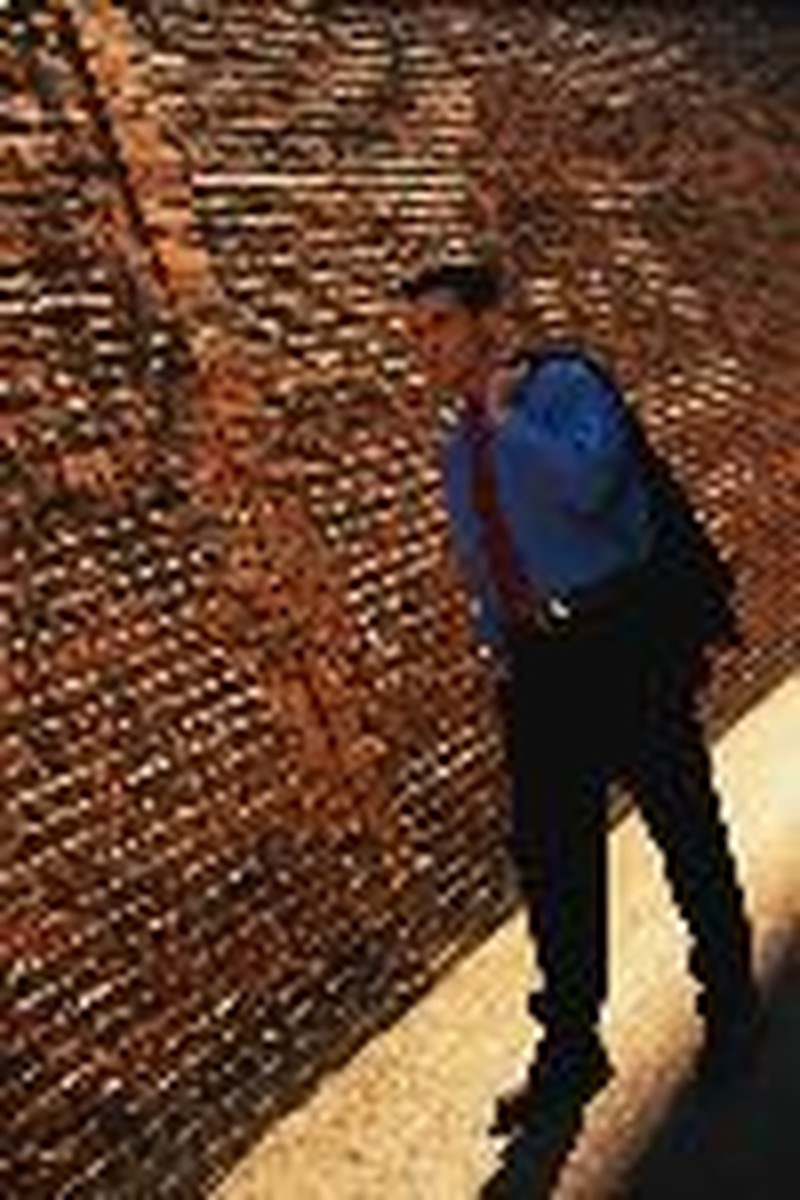 Sure, you can pray for your community while just sitting at home. But if you prayerwalk - pray while actually walking through your community - your prayers can become much more focused and powerful. When you take your prayers to the streets of your local area, you can play an important part in transforming it for good.
Here's how you can transform your community by prayerwalking:
Understand the benefits of prayerwalking. Realize that the exercise of walking helps keep you alert and focused. Know that if you're actually moving through your community, you'll encounter many sights, smells, and sounds that will give you ideas for specific ways to pray. Understand that being in the presence of people for whom you're praying (such as neighbors outside in their yards) helps make you more compassionate toward them and motivates you to pray more fervently.
Engage in both communion and confrontation. Know that in order to pray effectively, you should both successfully engage God's Spirit and challenge and defeat demonic powers. Seek heart-to-heart communion with God in which you invite His dreams and visions for your community to flood your spirit. Then, claiming the authority you have in Christ, rely on His power to discern evil influences around you and confront them.
Be quiet and discreet. Remember that your purpose is to pray effectively - not to pray in order to be seen praying. Don't call attention to yourself unnecessarily; just lift the needs you see around you to God. If you're prayerwalking with a friend, pray in a conversational way as you walk together, and take turns leading the prayers.
Let your experiences guide your prayers. Pay careful attention to all you notice around you as you walk. Perhaps you'll encounter gang members in a courtyard or park. Maybe you'll see a pink triangle sign hanging somewhere, indicating support for homosexuality. Whenever you notice a particular lifestyle or belief system, pray about it. Let the knowledge that you gain as you walk help you pray in specific ways. For example, if you see signs of poverty, you could pray for people in the area to have greater opportunities to earn a living. If you see signs of wealth, you could pray that those resources will be used for God's kingdom. If you see lots of elderly people, you could pray for health and strength for them. If you see lots of young children, you could pray that they would grow to fulfill God's potential for them.
Plan a strategy. Draw and study spiritual maps, detailing areas where the gospel has had an effect versus areas that lack Christian influence. Then pray strategically, targeting parts of your area that need it most. Try grid praying, in which you and others on a prayerwalking team go into a section of town and cover it in prayer block by block until the whole town is covered.
Pay attention to special sites. Recognize that certain places are key sites for spiritual activity to take place. Consider praying in your workplace, at consecrated sites (such as churches, mosques, temples, and synagogues), at points that overlook your city, at sites of harm or tragedy, at sites of past or ongoing sin (such as adult bookstores, bars, and brothels), in places where people involved with the occult are known to frequent, at your city's gates (roads leading in and out of your town; airports), and on land for sale.
Pray for God's kingdom to come. Recognize that people are influenced concurrently by God's will, Satan's will, human will, and natural law. Know that your prayers are vitally important in order to change the spiritual climate of your community and influence people for good. Ask God to send His kingdom into people's lives in your community and to increasingly establish His will in your area.
Pray Scripture as you walk. Spend time reading, studying, and pondering the Bible on a regular basis so you'll absorb it into your mind and spirit. Then, as you encounter specific situations on your prayerwalks, specific Scriptures that apply to those situations will come to mind. Use Scriptures in your prayers to literally pray God's Spirit and truth into people's lives and empower them.
Understand your position in Christ. Know that you're one of Christ's ambassadors. His power and authority have been given to those who faithfully follow Him. Realize that God wants you to represent Christ and proclaim His power over evil. Understand that, when you intercede for other people from your position in Christ, God can release His light, life, and presence into their lives. Be bold in asking God to open the heavens to help and bless the people you encounter. Be confident that when you pray, God's kingdom will be manifested with greater power.
Pray especially for people who aren't yet connected to Christ. Pray that God the Father would draw them Jesus, open their minds to help them understand the Gospel, work in them through His Spirit to help them become His children, cause them to meet other believers and develop friendships with them, and give them His wisdom so they can get to know Him better.
Keep a prayerwalking journal. Write down the names of people for whom you're praying (neighbors, friends, family members, community leaders, local teachers and law enforcement officers, members of your area's media, etc.). Record some specific details of what you're praying for. Also record answers to your prayers as they come.
---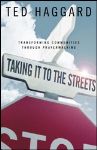 Adapted from Taking it to the Streets, copyright 2002 by Ted Haggard. Published by Regal Books from Gospel Light, Ventura, Ca., www.regalbooks.com. 
Ted Haggard is senior pastor of the 8,000-member New Life Church in Colorado Springs, Co. He serves as president of the National Association of Evangelicals and is senior editorial advisor for the magazine Ministries Today. He has authored several books, including Primary Purpose, The Life-Giving Church, Loving Your City into the Kingdom (coauthored with Jack Hayford) and Simple Prayers for a Powerful Life.