Want to Change the World? Get to Know Your Neighbors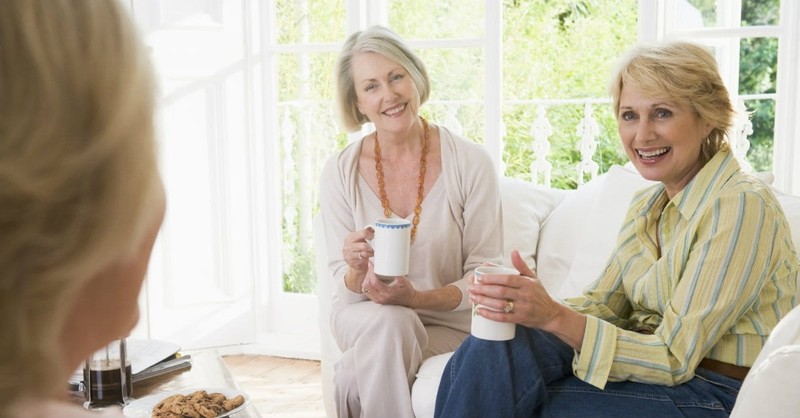 "Go into all the world," is the greatest and final command Jesus gave. We have heard it, memorized it, and hung it on our church walls. But while many Christians are excited about others changing the world and give generously to church programs or events, they often settle into daily life without much thought about what the great commission means for them personally.
The problem is that Jesus didn't give this command to a select few. He didn't pull Peter aside, along with James and John and tell the three of them to single-handedly change the world. It wasn't for the disciples, the early church, or for those who "feel called." His command is for anyone who bears His name. Christian reading these words, that includes you. 
Whether you have worked with the youth for ten years, or pass offering buckets once a month, or are one of those who slip in late and leave early, you have a mandate to take the Good News into your world. The pastor who preaches on Sunday and the occasional attendee are lumped together when Jesus said, "Go."
But what does that mean for us in our daily living? And why do we struggle to do it?
Unfortunately, Jesus didn't leave us with a five-point plan on how to "go into all the world." What He did was show us how to love people. And that is what it will take to change the world. Here are three questions to get you thinking about who Jesus is calling you love: 
1. Where do you spend your time?
Who cuts your hair, teaches your yoga class, or makes your coffee when you use Starbucks as your office? Who do you see at school drop-off, or in the early morning for your kid's swim practice? Who do you sit across from every day at work or shares space in the same office building?
2. Where do you spend your money?
Think about the places you frequent weekly: grocery stores and markets, specialty and coffee shops, the UPS store, the gym and wherever you frequent for your kids activities. Also, consider where you go regularly, though maybe not daily or weekly: the nail salon, the mechanic, a favorite restaurant or store.
3. Where do you already have common ground?
Parents of young children, this can include teachers, as well as coaches and therapists, instructors and aids, as well as other parents. Students, this means every other person attending classes. As an employee, this includes everyone you work with, and when you come home it includes every person on your block, in your complex, and most definitely those with whom you share fences and walls. 
Now that you're thinking about the who, consider how to build relationships . It requires that we be intentional about engaging others:
Be aware of patterns and interests. If your neighbors sleep late on Saturday, they will probably be more inclined to a late brunch than an offer to join you for early morning antiquing? If they are active, perhaps they would love to join you for an evening walk or hike? Is there a family that you tend to see after soccer practice at the local pizza place; pull two tables together. 
Learn their name and be interested in their story. It's amazing what happens when you say someone's name; their whole countenance changes. Don't wait for the cashier you see every Wednesday to ask how your week was, ask them. Recognize and celebrate things like birthdays, graduations and anniversaries. And when you remember that your barista was having a hard day earlier in the week, find a way to brighten their day.
For more inspiration, here's what Jesus did:
1. Jesus ate with people. In their homes. There's something about conversation around the dinner table that connects people, and yet sadly, this has become a lost tradition. Take it up. Invite someone over and cook. If that isn't your thing, grab take-out. It doesn't have to be fancy to be sincere. 
2. Jesus met people on their level. He went into the home of a crooked tax collector; He spoke with the adulterous woman in a public place. He touched the terminally ill, the forgotten, the outcast, the children. Jesus didn't care what kind of lifestyle they were living and He never asked people to "Join me at the temple." He went to them and spent time with them.
3. Jesus showed unconditional love. This doesn't mean that we have to change our behavior in an effort to get to know our neighbors. We do, however, need to get comfortable outside of our church circles, conversations and contexts in order to show that we actually care about people who are not "like us." 
Many people feel that "They aren't ready for church," because they feel they aren't quite perfect enough to walk in the doors. So, don't make it about going to church. Don't invite them to any services or events. Bring them into your home instead. Go out with them to a social event, or play on a sports league together, or go camping with the family next door. 
Jesus was genuine. That's why He was so intoxicating to be with. He cared. He looked people in the eyes; He used their name and knew their story. He met their needs and stood next to them when they were judged and ridiculed. 
What would happen if Christians did this for people all the time? Imagine what our world would look like if we actually started to live this way— treating those outside the church just as well as we treat those inside the church. If you want to change your world, it doesn't take an event, a charismatic personality, or lots of money. It starts by getting to know your neighbors. 
Malinda Fuller and her husband Alex have served at several churches and para-church organizations in the U.S. and Canada for over a decade. Malinda wields truth and grace through the words on her blog and has also contributed content for Relevant, Thrive Moms and The Influence Network. Malinda and Alex currently reside in Southern California, where they are homeschooling their daughters, working in ministry and trying to not complain about the continuous sunshine.
Publication date: April 18, 2016