4 Ways the Devil Works Against Us in Modern Times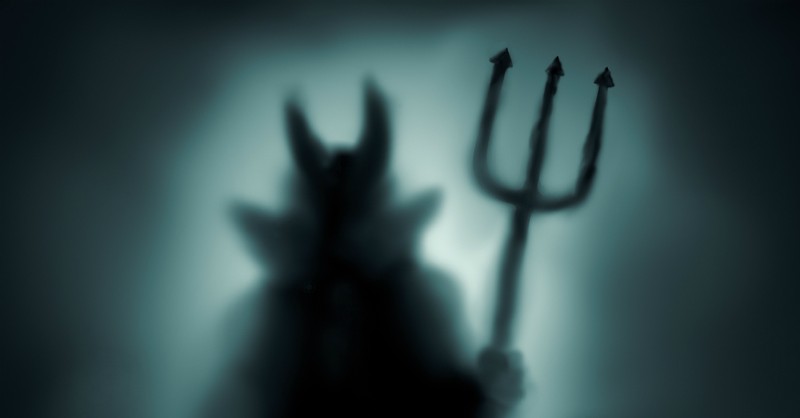 A serious question every Christian should ask themselves is, "Do I believe in the devil?" It is tempting to think of the devil in abstract or cartoonish terms — that irksome, meddling fellow with the horns and the pitchfork who lurks around sowing chaos here on earth. But considering the reality of Satan is very important to the Christian experience — and a sober examination of his ways may cause much-needed reflection, prayer, and even concrete change.
Ezekiel 28:12-17 gives us Satan's backstory, explaining the devil's fall from heaven. One a "guardian cherub" full of wisdom and grace, "Lucifer" (translated to "star of the morning") became proud because of his great beauty and grace, and was expelled from heaven, where he was "made a spectacle before kings."
This fallen guardian became intent on destroying everything good — especially God's beloved humans. He is as powerful and real today as he ever was, and we need to be mindful of his evil tactics. Here are four ways the devil works today:
1. Satan Convinces Us He Doesn't Exist
"The greatest trick the Devil ever pulled was convincing the world he didn't exist" is a line from the 1995 movie "The Usual Suspects," and is also a central theme of apologist and theologian C.S. Lewis' famous book, "The Screwtape Letters," which portrays a fictionalized relationship between a senior devil and a junior devil. This theme has been expounded upon from pulpits around the globe because it is one of Satan's cleverest ruses — after all, how can you be appropriately wary of something that is only fiction?
Today we want to be seen as sophisticated, worldly, and way above old-fashioned beliefs and trite dogma. The world moves quickly, and we do too, and we don't want to be bogged down by outdated modes of thinking and belief. What a mistake! This is what the devil counts on!
It would be much better to hold on to gospel truths for dear life. If the Bible warns you about the devil, treat this as seriously as all the other pieces of rock-solid wisdom from God's Word — don't cherry-pick on this issue. It could cost you your soul!
2. Satan Promotes Lies
The Bible tells us that lying is fundamental to the corrupt, bankrupt character of the devil. Jesus saw the many evil things man is capable of — many Jewish religious leaders of his day openly doubted him and actively worked against his saving message. John 8:44 shares Jesus' harsh and much-needed words of reproach: "You are just like your true father, the devil; and you spend your time pursuing the things your father loves. He started out as a killer, and he cannot tolerate truth because he is void of anything true. At the core of his character, he is a liar; everything he speaks originates in these lies because he is the father of lies."
The above verse reminds us that the devil "cannot tolerate truth." Today, misinformation, confusion, and lies abound through both news and social media — the latter being a technological tool that, ironically, is supposed to improve our lives. We often find we don't know what to believe, as many news journalists rely less on facts and more on their own opinion. Sadly, some individuals also seem to take pleasure in putting down others and lying about them behind the safety screen of social media anonymity. These multiple channels of misinformation are working to divide us and split us into opposing camps — how satisfied this must make the devil!
Additionally, we believe lies about ourselves, as the devil seeks not only to separate us from God but from one another. Low self-esteem abounds, leading to many different societal ills. Children are being bullied like never before, suicide rates abound, and human cruelty seems to be at a frightening zenith in societies all around the globe.
3. Satan Lures Us with Riches and Status
Money and power hold too high a place in many lives, and Satan knows this. Since he will stoop to everything to lure us away from God's protective love, he uses this very effective tool every moment of every day, all around the world. Satan is sly; we don't have to be talking about billions of dollars or high public positions of power, but any money and power that corrupts. For example, my husband and I agreed to forego coffee from Dunkin' Donuts years ago while we were trying to save money. What did I do? I snuck out several times and got one anyway. Or, have you ever jockeyed for power on a school board, a work committee, or even within your family? Pray on these seemingly "little" events; this may be the devil corrupting your character in small things that are easily overlooked. Matthew 4:8-11 explains how the devil even tempted Jesus with power and Jesus' response to that temptation. "Again, the devil took him to a very high mountain and showed him all the kingdoms of the world and their splendor. 'All this I will give you,' he said, 'if you will bow down and worship me.'"
Jesus, being perfect, answered, "Away from me, Satan! For it is written: 'Worship the Lord your God, and serve him only.'" Then, angels came to attend to Jesus. We need to be more like Jesus, and eschew power and money for obedience to God, thoughtfulness, and service to others.
4. Satan Tricks Us
When Satan first shows up in the Bible, he tries to confuse Eve and parses God's words in order that it seems they may be taken several different ways. In Genesis 3:1 we read, "Now the serpent was more crafty than any of the wild animals the LORD God had made. He said to the woman, 'Did God really say, You must not eat from any tree in the garden?'"
He was trying to confuse Eve, luring her away from what was good for her.
The devil continues his trickery after Eve asserts that the Lord told her she would die if she ate the fruit of the forbidden tree. "'You will not surely die,' the serpent said to the woman. 'For God knows that when you eat of it your eyes will be opened, and you will be like God, knowing good and evil.'" (Genesis 3:4) See what he is doing here? You can almost hear the devil simultaneously offering Eve power while making her feel foolish for believing the Lord.
How many times have we been tempted into feeling a bit foolish or hesitant about sharing the fact that we are Christians? Food for thought.
How Do We Resist the Devil?
To resist the devil, we must first recognize him. We must acknowledge his existence, and realize that he hates us and hates God, and will do absolutely anything to ruin our lives and lure us into eternity in hell.
We must also be actively on guard against Satan, recognizing his murderous, evil, chaotic ways in our world and in our lives. The apostle Peter writes, "Be alert and of sober mind. Your enemy the devil prowls around like a roaring lion looking for someone to devour. Resist him, standing firm in the faith, because you know that the family of believers throughout the world is undergoing the same kind of sufferings." (1 Peter 5:8-9)
We must also be in steady relationship with the Lord, being obedient and prayerful. Said the apostle James, "Submit yourselves, then, to God. Resist the devil and he will flee from you." (James 4:7)
Remember, Satan does not control the earth, and he does not control you. You can determine whether he is to wreak havoc in your life, or whether he is to be humiliated, frustrated, and banished by your prayerful thoughts, words, and deeds. God will provide a protective shield against the devil, so great is His love and care for you. Isaiah 54:17 reminds us, "No weapon forged against you will prevail, and you will refute every tongue that accuses you. This is the heritage of the servants of the Lord, and this is their vindication from me," declares the Lord.
Related Resource: Listen to our FREE podcast, Faith Over Fear! You can find all of our episodes on LifeAudio.com. Listen below to our latest episode on anxiety:
Photo Credit: ©GettyImages/CasPhotography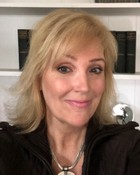 Deirdre Reilly is a writer and editor, and her commentary has appeared on various websites including CBN.com, FoxNews.com, and others. Her new book, "The Pretend Christian: Traveling Beyond Denomination to the True Jesus," details her own personal journey through doubt and fear into true belief. You can connect with Deirdre via www.deirdrereilly.com, or follow her on Twitter at @deirdrewrites.