4 Ways to Know You've Truly Found a Friend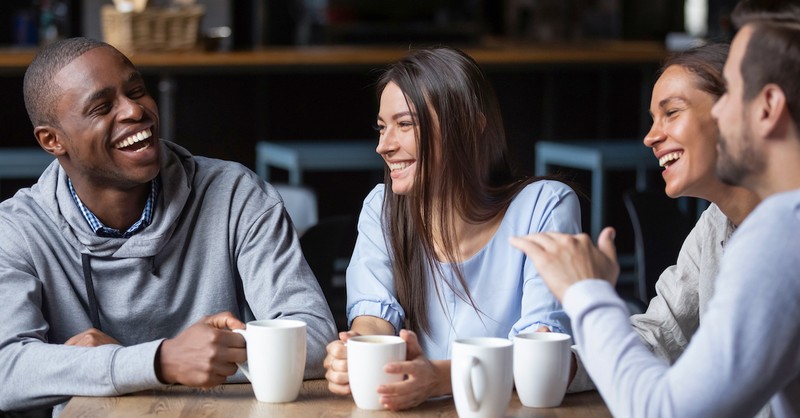 Friend. We all know the word. We all have at least one. We see them when logging into social media, going to work, in our neighborhoods, gyms, restaurants, everywhere. We use that word to refer to most people in our lives, or rather, that's what most of us do. But are these people really friends?
I have an infamous reputation in my social circles. Aside from having very few friendships, those who know me well, know me to be both honest and direct. If you don't want an answer, don't ask the question. Still, one question comes up time and time again. A question I dread answering because people hate hearing the answer.
"You consider us friends, right?"
Yikes. But since they asked the question, I must give an answer. No.
And I don't simply say, no. I take time to explain why. What I wished more people understood is that I'm probably not their friend either, that's just what they call me. Somehow, we as a society have grown too accustomed to the word friend. Such an endearing term has lost meaning with overuse.
We expect to be called a friend and throw that label on almost everyone else. Instead of working up to an actual friendship, as long as someone makes us feel good, they're a friend. Sadly, Christians fall into this category too. Instead of calling someone an acquaintance, we opt for social convention and call them a friend. But are we being honest? Are we being Biblical?
While we can easily point to social media as a culprit for this problem, pointing fingers doesn't offer a solution.
What is the solution? If we act in accordance with Scripture, modeling relationships after Jesus, and using Biblical wisdom, we should come to two realizations. First, a select few genuinely hold the title of "friend." Secondly, we learn how to properly define the word friend.
If you want to better define the relationships in your life, here are 4 ways to know you've found a friend.
Photo Credit: ©GettyImages/fizkes 
---