10 Ways to Recognize the Goodness of God Daily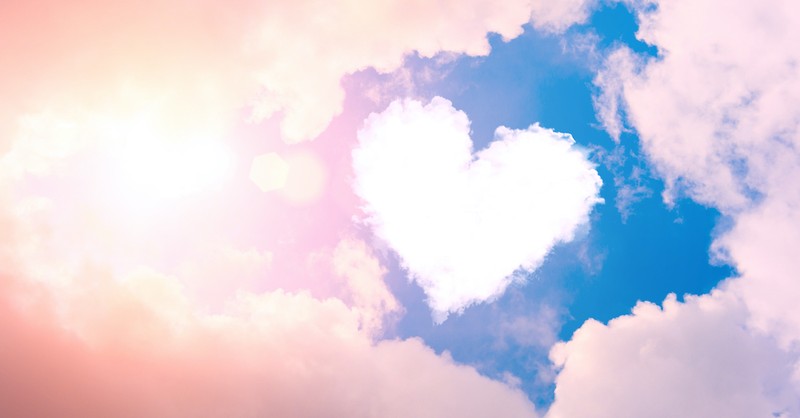 "Oh give thanks to the LORD, for he is good, for his steadfast love endures forever!" - Psalm 107:1 ESV
"God is good, all the time; all of the time, God is good," is a popular phrase used in worship by many pastors, leaders, and believers. "Good" is who God is, what He does, and what we experience on His behalf. God, in His goodness, is sovereign over every circumstance. He proclaimed each note of His creation, "good." God purposefully brings every human life into existence upon the earth, intended for "good" works to bring glory and honor to His name.
Photo credit: ©GettyImages/aapsky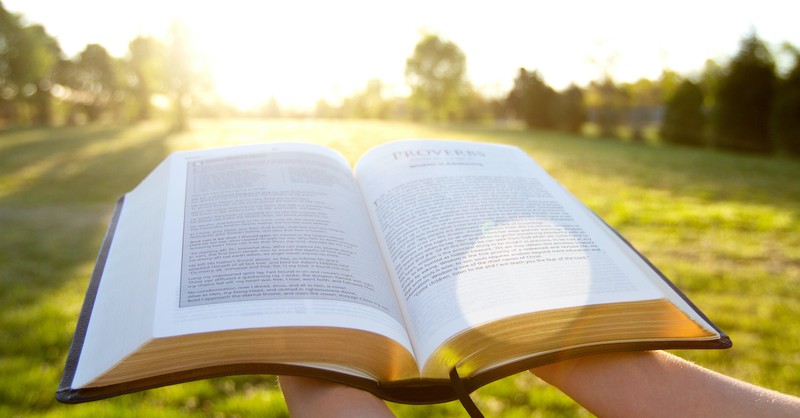 Does the Bible Talk about the Goodness of God?
The Apostle James wrote, "Every good gift and every perfect gift is from above, coming down from the Father of lights, with whom there is no variation or shadow due to change" (James 1:17 ESV). God's goodness is an attribute of His unchanging character.
"God is light," 1 John 1:5 says, "in him there is no darkness at all." There is no dark side to God. He does allow us to endure the consequences of disobedience and the pain and suffering of the fallen world we live in to affect us. But God cannot be anything but who He is, and He is good. In His goodness, God chose to save humanity through Jesus Christ.
The Apostle Paul wrote to Titus, "For we ourselves were once foolish, disobedient, led astray, slaves to various passions and pleasures, passing our days in malice and envy, hated by others and hating one another, but when the goodness and loving kindness of God our Savior appeared, he saved us, not because of works done by us in righteousness, but according to his own mercy, but the washing of regeneration and rental of the Holy Spirit, whom he poured out on us richly through Jesus Christ our Savior, so that being justified by his grace we might become heirs according to the hope of eternal life." (Titus 3:3-8 ESV)
Christ-followers are described as those recognized by light. "But whoever does what is true comes to the light," Jesus spoke, "so it may be clearly seen that his works have been carried out in God." (John 3:19-21 ESV).
Photo credit: ©Sparrowstock
10 Ways to Recognize the Goodness of God Daily: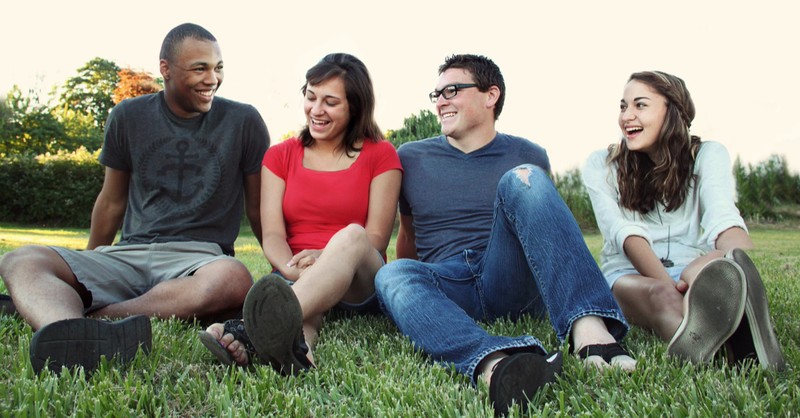 1. Recognize God's Goodness in Nature
"And God saw everything that he had made, and behold, it was very good." Genesis 1:31 ESV
God, our Creator, spoke the world into existence. On the sixth day, He proclaimed it, very good. Not just good as He labeled the other days of creation before but very good. God is unchanging, so if He proclaimed creation very good then, it remains very good now. God is evident in His creation. In every season, and every location across the globe, God is intentional in every note of nature and purposefully surrounds us with magnificent reminders of His faithfulness and goodness, both as large as a sunrise sky and as small and intricate as a blooming flower. "God knows that we are forgetful," wrote Pastor Ben Reaoch for desiringGod, "So he gives us memorials."
2. Recognize God's Goodness in People
"And we know that for those who love God all things work together for good, for those who are called according to his purpose." Romans 8:28 ESV
We were created in God's image to glorify Him. He has good plans for us. Those, in Christ, are "called according to his purpose." His purposes draw us, and others, closer to Him. Our mission on this earth is to share the hope we have in Jesus Christ through the gospel. "Love God, and love your neighbor," are the most important commands. The people in our lives are purposefully placed. We were not meant to be alone. The people in our lives are part of God's purpose for our lives. Some are meant to breathe life and love in our lives, and others we are meant to share the hope and love of Jesus with. All things working together for good, conforms us to the image of Jesus (Romans 8:29).
(Click here for more verses on God's Will)
Photo credit: Pexels/Sharefaith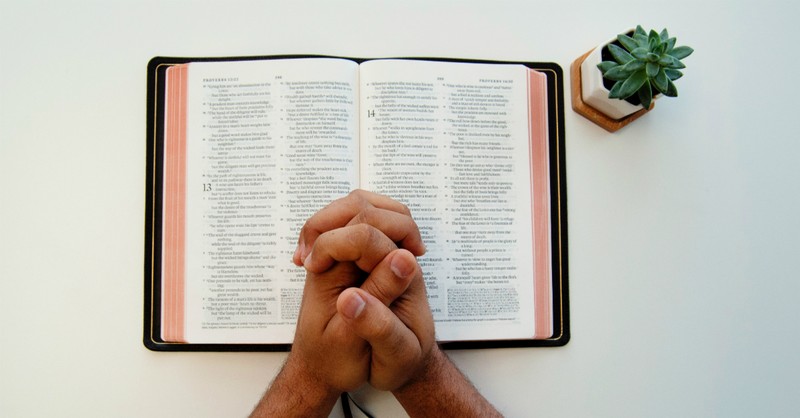 3. Recognize God's Goodness in Answered Prayers
"Oh, taste and see that the LORD is good! Blessed is the one who takes refuge in him!" Psalm 34:8 ESV
Answered prayer reminds us of God's goodness. King David wrote Psalm 34 in reference to a perilous situation he found himself in. His point of view is critical, because God's goodness can be found not only when His blessings are obvious, but also when the bottom falls completely out. Good people will suffer and through that suffering, God remains good. God hears our prayers, and He is moved by the prayers of the righteous.
4. Recognize God's Goodness in the Truth of His Word
"For everything created by God is good, and nothing is to be rejected if it is received with thanksgiving, for it is made holy by the word of God and prayer." 1 Timothy 4:4-5 ESV
Daily prayer and time in God's Word are crucial if we are to witness and experience the goodness of God. We can pour out our praise and problems, lift our anxiety up to God, and confess our sins daily. These are all privileges of living under the New Covenant forged by the blood of Christ. Christ is the living Word of God. The Apostle John wrote, "In the beginning was the Word, and the Word was with God, and the Word was God" (John 1:1). When we seek Him with all of our hearts, we will find Him. His goodness abounds in the Truth of His Word.
Photo credit: ©Sparrowstock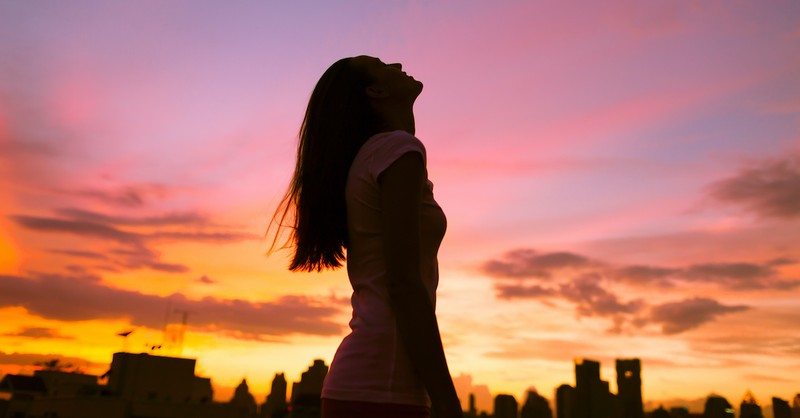 5. Recognize God's Goodness in His Blessings
"Oh, how abundant is your goodness, which you have store up for those who fear you and worked for those who take refuge in you, in the sight of the children of mankind!" Psalm 31:19 ESV
When we leave our lives in the hands of our good God, we will see the good things God has for us. When we become distracted by idols (anything holding our attention more than God), it's difficult for us to recognize the good things God has for us, as if trading them in for something that has less value. "Fear seems to drive away and taking refuge seems to draw in," says John Piper, "But when we see that this fear is a fear of not being drawn in, then they work together." We can choose to trust in the goodness of God and count the blessings He has littered our lives with.
6. Recognize God's Goodness in His Providence/Provision
"For I know the plans I have for you, declares the LORD, plans for welfare and not for evil, to give you a future and a hope." Jeremiah 29:11 ESV
How do we see the providence and provision of God daily? In the way He sustains us each day. He is faithful to meet our physical needs and love us through the people He's placed around us. Jesus, in His Sermon on the Mount, instructed us not to worry. But often, we toil over the next day before this one is done. The fact we are alive today is proof God will be in our tomorrow. He knows the number of our days. Even when life is hard, we can trust God to sustain us. God uses the hard things in life to strengthen us and make us more like Him. We can trust God's providence even if His provision doesn't align with our desires.
Photo credit: ©GettyImages/Kieferpix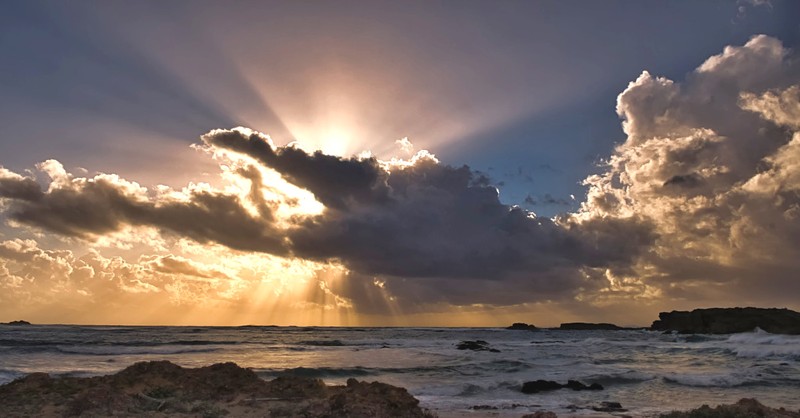 7. Recognize God's Goodness in Your Breath (Another Day of Life)
"Every good gift and every perfect gift is from above, coming down from the Father of lights, with whom there is no variation or shadow due change." James 1:17 ESV
Every breath is a gift from God. Another day of life, full of His providence and blessing, helps us recognize God, daily. Often, we take the simple joy of breathing for granted. God, in His goodness, knows every hair on our heads. At any given time, that number can change. Daily, we lose strands here and there, sometimes unnoticed. But not to our good God. He notices. He is everywhere and all-knowing, and cares for us deeply enough to know the most finite details of our days. Each day, each breath, is evidence of our good God.
8. Recognize God's Goodness in His Forgiveness
"If we confess our sins, he is faithful and just and will forgive us our sins and purify us from all unrighteousness." 1 John 1:9 ESV
Forgiveness reveals God's goodness, daily. Forgiveness was birthed by our good God, who didn't have to forgive humanity for breaking His laws. Laws put in place to protect and care for us, whom He created in His image. "God is self-existent, self-sufficient, eternal, immutable, omnipresent, omniscient, sovereign, infinite, and incomprehensible. We are not," Jen Wilkin spoke." Daily, we come to God for forgiveness, because we all fall short of the glory of God. (Romans 3:23) In Christ, we are able to come to our good God and confess our sins. In His goodness and through the sacrifice of His Son, we are able to embrace the gift of forgiveness He has given to us, and thus forgive others as He has done for us.
Photo credit: Pexels/Desipris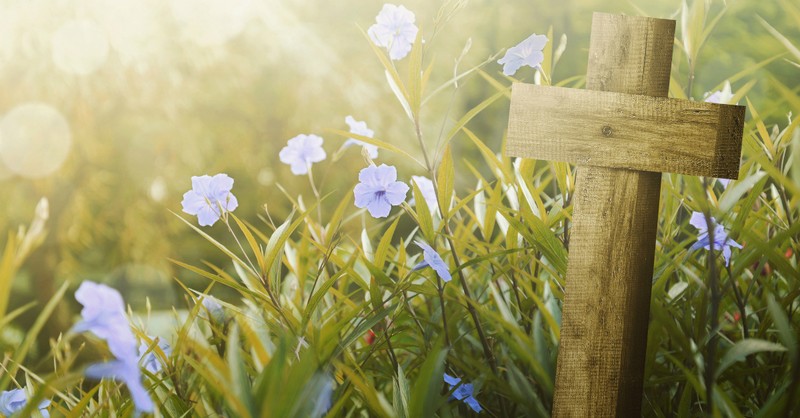 9. Recognize God's Goodness in Acts of Kindness
"The LORD is good to all, and his mercy is over all that he has made." Psalm 145:9 ESV
Everyday acts of kindness are proof of God's goodness. We are placed, purposefully, in each other's lives. Nothing good happens apart from the Father. Every good work exists because of Him. He makes good of all things, even those intended to harm us. How much more can He take an act of kindness and turn it into blessing? "Thank you for being at work, when we see it and when we don't'" prayed Scotty Smith, "when we sense it and when we wonder where you are; when we feel near to you and when we feel displaced and forgotten. 'You are good and you do good.' (Psalm 119:68)."
10. Recognize God's Goodness at the Cross
"For God so loved the world that he gave his one and only Son, that whoever believes in him shall not perish but have eternal life." John 3:16 ESV
In the greatest act of love, God sent His one and only Son, Jesus Christ, the promised Messiah of the Old Testament, to earth. Fully God and fully man, Jesus came to earth to die a sacrificial death on the cross by crucifixion. He was innocent, yet died a criminal's death, intentionally for us, to carry out the will of His Father, only He was capable of fulfilling. The cross is a daily reminder of the goodness of God.
---