5 Ways We Dishonor God Through Our Words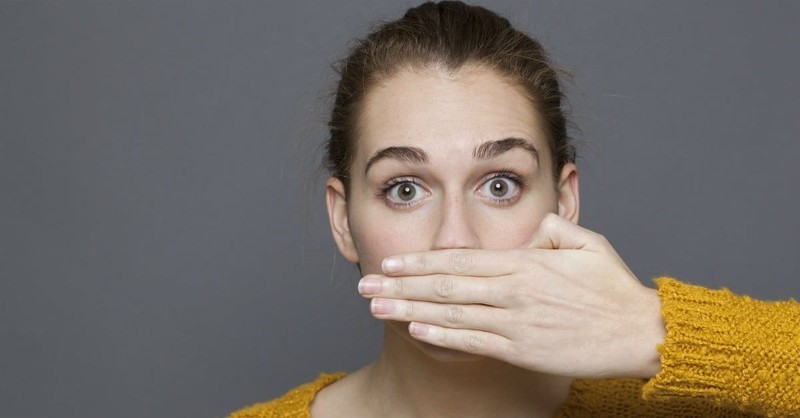 "Do not let any unwholesome talk come out of your mouths, but only what is helpful for building others up according to their needs, that it may benefit those who listen." (Ephesians 4:29)
Two men were seated close to each other at a singing audition where a lady who was being auditioned wasn't doing too well. One man turned to the other and sarcastically said, "Sounds terrible, doesn't it?" The other scowled in annoyance and replied, "That's my wife." Terribly embarrassed, the first man, trying to save face, responded sheepishly, "I was not referring to the singer, I was referring to the song." Back came the angry reply, "I wrote it!"
How often we speak out of turn and say words we regret later. Even more disturbing is the fact that our words often hurt and dishonor God, besides wounding others.
Facing threats and traps from evil men, David's prayer found in Psalm141:3 is one that we should daily make our own. He says, "Set a guard over my mouth, Lord; keep watch over the door of my lips" (Psalm 141:3).
For a man who was constantly on the run and slandered often through the words of his enemies, it is quite remarkable that David could pray in this manner. As the NIV Study Bible in its footnotes on this verse mentions, it was, 'a plea that God will keep him from speaking, desiring or doing what is evil' (Footnote on Psalm 141:3-4).
In this article, I would like to share 5 important areas in which we should ask God to 'set a guard over our words.' They are:
Photo Credit: ©GettyImages/Sophie Walster
1. Lying
A lying tongue dishonors God, and yet, how often people lie or tell a half-truth to get out of a difficult situation or to discredit another. We may even exaggerate a story to make it more marketable. People often make excuses for such lies by using terms like white-lies, little-lies, and other terms, to justify what they do.
The Word of God however says, "There are six things the Lord hates, seven that are detestable to Him: … a lying tongue… a false witness who pours out lies..." (Proverbs 6:16-19). I guess that's why the Lord Jesus, when speaking about our words, and particularly about swearing, said, "Simply let your 'Yes' be 'Yes,' and your 'No,' 'No'; anything beyond this comes from the evil one" (Matthew 5:37).
There is a story about a man who was standing trial for a crime he did not commit. It so happened that the only witness to the crime was his young son who was being cross-examined by the prosecution lawyer. The lawyer tried his best to break down the child's testimony but to no avail.
Finally, the exasperated lawyer said sarcastically, "So, it looks like your father has coached you well about how you should answer and lie to the court". The child quietly replied, "You are partly right Sir. My father told me that you would ask me many questions in many different ways, but that whatever you should ask, I should always speak the truth!"
When looking at the 10 Commandments, we are reminded that the ninth commandment emphatically states, "You shall not give false testimony against your neighbor" (Exodus 20:16). Proverbs 12:19 further states, "Truthful lips endure forever, but a lying tongue lasts only a moment", and Ephesians 4:25 tells us "... each of you must put off falsehood and speak truthfully to your neighbor."
Let's ask God for help to always strive to speak what is truthful.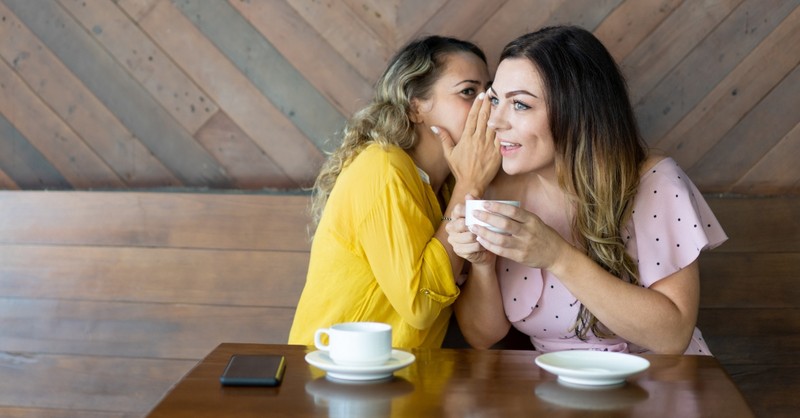 2. Gossip
I'm sure most of us have been at the receiving end of gossip. We may have even had the discomfort of hearing about such gossip 'Through the Grapevine' as Marvin Gaye famously sang. We, therefore, know how sharp a dagger gossip is, and how deeply it wounds us.
Yet, we too may yield to gossip to share 'a juicy story', or to betray someone's confidence. We can even make our gossip sound spiritual by sharing it as a 'prayer request'. The scripture however says, "A gossip betrays a confidence," and "separates close friends" (Proverbs 11:13, Proverbs 16:28). When tempted to gossip, therefore, let's ask God to help us to 'shut the door to our lips', so that we may not dishonor Him through our words.
Another way we can allow gossip to thrive is by opening our ears to listen to the gossip of others, and by responding, especially when the person being talked about is not present. The Scriptures however warn us against such behavior as Proverbs 17:4 says, "A wicked person listens to deceitful lips ...to a destructive tongue."
I am reminded of a pastor I knew well who would often speak forcefully against gossip and conclude by saying, "If you must gossip, gossip the Gospel!"
3. Grumbling
"Do everything without grumbling or arguing." (Philippians 2:14)
How many times we end up grumbling and accusing God through our words, especially when trials come our way, and when prayers don't seem to get answered as we would like. It seems so easy to complain at such times, isn't it?
The history of Israel on their way to the Promised Land, was much the same. It's amazing that the Israelites could see all the awesome miracles God performed in Egypt and still keep grumbling. It seemed like grumbling was their national pastime! (Refer Numbers 11:1 and Exodus 16:2).
The Israelites grumbled about bread, meat, water, and so many other things. God provided bread from heaven, meat from the skies and water fountains from rocks (Nehemiah 9:15), but they still grumbled. Their clothes didn't wear out, their feet didn't swell (Nehemiah 9:21), yet they grumbled.
Because of their grumbling and unbelief, Israel lost out on the best God had for them. May that not be said of you and me. When tempted to grumble, let's ask the Lord to 'set a guard (like a sentry) over our words.'
I am always encouraged by the testimony of hymn writer Fanny Crosby. She never allowed her blindness, (apparently due to a medical misadventure), to create a spirit of discontent in her. I once read that she apparently had said, 'to complain…, I cannot and I won't'. The lyrics of her inspiring songs, seen through the eyes of faith and not through natural sight, spoke about 'visions of rapture,' 'echoes of mercy,' and 'whispers of love' (From the hymn "Blessed Assurance").
May the Holy Spirit give us strength today to turn our words of grumbling that certainly dishonors God, into words of praise that would bring glory to His name.
Photo Credit: ©Getty Images/MangoStar_Studio
4. Profanity
We live in a world where we are exposed to profanity almost daily. It's in books, movies, on television, and in day-to-day conversations. Spouses use bad language on each other, parents do so to their children, and bosses use profane words on their staff. The Cambridge dictionary describes profanity as "an offensive or obscene word or phrase" and we see plenty of it today.
The Bible however tells us "Let your conversation be always full of grace, seasoned with salt, so that you may know how to answer everyone" (Colossians 4:6). Let's, therefore, ask the Lord to purify our language in such a way that He would be glorified through our lips and that people would enjoy having a conversation with us.
As a child, I learned profanity on the streets of the neighborhood where I grew up. As a result, bad language became a constant part of my vocabulary, and my conversations were always interspersed with profanity.
However, when I encountered the saving grace of the Lord in my life at the age of 16, one of the first things the Holy Spirit convicted me about was my language.
It was a tough journey for me thereafter for a while, as I struggled to overcome this manner in which I was dishonoring God. His grace and strength however helped me to win the battle. He will similarly help anyone who truly wishes to bring honor to His name, by refusing to allow profanity in their speech.
The Apostle Paul warns us in Ephesians 5:4 about 'obscenity, foolish talk, and coarse joking' and gives further advice in his letter to the Colossian church by saying, "But now you must also rid yourselves of all such things as…filthy language from your lips" (Colossians 3:8). That's excellent advice for us to follow.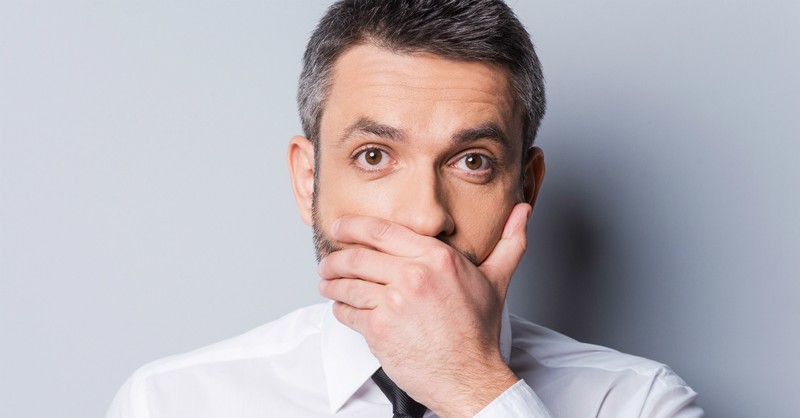 5. Taking God's Name in Vain
"You shall not misuse the name of the Lord your God, for the Lord will not hold anyone guiltless who misuses His name." (Exodus 20:7)
It is so sad to see and hear how God's great name is used rather flippantly in today's culture, to swear, make false promises, and add emphasis to exclamatory statements. We often hear people use terms like 'oh my God', and 'Jesus Christ', at times and in places where it has no relevance or reverence.
God however has warned us not to misuse His name (Leviticus 19:12), for it is the name of the only true, Creator God; the great "I Am" (Exodus 3:14). While we can certainly use God's name in many meaningful ways in conversation, prayer, and praise, let's be careful that we don't dishonor Him by using His name irreverently or in a worthless manner.
The Bible says that one day, "At the name of Jesus, every knee should bow...and every tongue acknowledge that Jesus Christ is Lord, to the glory of God the Father" (Philippians 2:10-11).
In conclusion, besides the five areas mentioned in this article, there are many other ways we can use words to dishonor God and wound others. But for now, if we are tempted to lie, gossip, grumble, use profanity, or misuse God's name, may our prayer be, "Set a guard over my mouth, Lord; keep watch over the door of my lips."
Let me close with this powerful quote from J.C. Ryle:
"We must keep our lips as it were with a bridle, and exercise an hourly strictness over our words." (J. C. Ryle – Expository Thoughts on Matthew)
Photo Credit: ©GettyImages/g-stockstudio
---