What Christians Should Know about the Characteristics and Attributes of God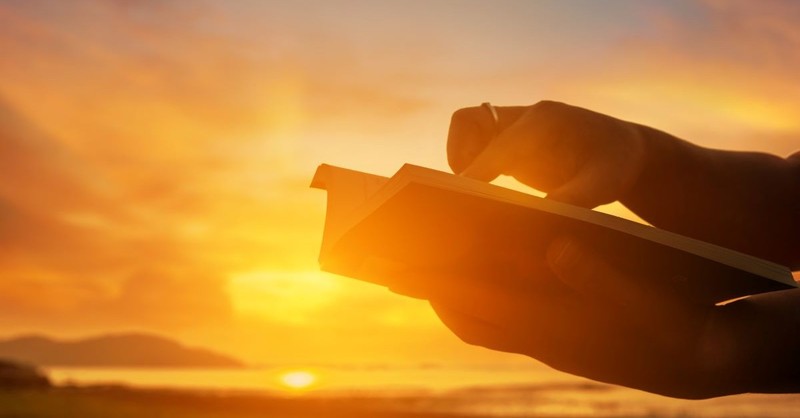 God. Has there ever been a shorter name that has so much meaning? When you think of the majesty and wonder of who he is it can literally leave you breathless. It will definitely leave you in awe. When tasked with writing about the characteristics and attributes of God, the question is where do you begin? In my limited space and finite mind let me try to help you understand more about who God is. There are so many places you can choose from in the Bible to attempt to describe God's attributes but there is one passage of Scripture that I believe paints a picture of the essence of who he is. That passage is 1 Corinthians 13. Within these verses we see the characteristics and attributes of God laid out beautifully. I want to present 1 Corinthians 13 possibly in a way you haven't thought about it before.
What Are the Characteristics of God?
God Is Love
For 1 Corinthians 13 to make sense in this portrayal of the characteristics and attributes of God you first need to consider the book of 1 John. "Whoever does not love does not know God, because God is love." – 1 John 4:8
At the center of who God is, he is love. It is interesting that the Bible doesn't say he contains love or he gives love. The Bible says he is love. This means that when you get to the core of God's character. . . when you get to the place to see who he really is, what you will find is love. The reason this is so important is because everything else flows out of this which brings us to 1 Corinthians 13. Look at these familiar words of Scripture.
"Love is patient, love is kind. It does not envy, it does not boast, it is not proud. It does not dishonor others, it is not self-seeking, it is not easily angered, it keeps no record of wrongs. Love does not delight in evil but rejoices with the truth. It always protects, always trusts, always hopes, always perseveres. Love never fails." – 1 Corinthians 13:4-8
While this passage is talking about love, the same word in Greek for love that is used here is the same word that is used in 1 John. We know that word as agape or unconditional love. Let's now apply this to the characteristics and attributes of God.
The 1 Corinthians 13 Answer to the Characteristics of God
To connect these verses to the characteristics and attributes of God you must do one simple thing. Since God is love then you must simply replace the word love with God. Once you do that then there are other verses of scripture that support these characteristics of God. Let's take a look.
God is patient.
"You warned them in order to turn them back to your law, but they became arrogant and disobeyed your commands. They sinned against your ordinances, of which you said, 'The person who obeys them will live by them.' Stubbornly they turned their backs on you, became stiff-necked and refused to listen. For many years you were patient with them. By your Spirit you warned them through your prophets. Yet they paid no attention, so you gave them into the hands of the neighboring peoples. But in your great mercy you did not put an end to them or abandon them, for you are a gracious and merciful God." – Nehemiah 9:29-31
God is kind.
"Don't you see how wonderfully kind, tolerant, and patient God is with you? Does this mean nothing to you? Can't you see that his kindness is intended to turn you from your sin?" – Romans 2:4 (NLT)
God does not envy.
"I am the Lord, and there is no other; apart from me there is no God." – Isaiah 45:5 (God doesn't envy because he doesn't have to. There is no one equal or greater than he is.)
God does not boast or is proud.
"The heavens declare the glory of God; the skies proclaim the work of his hands." - Psalm 19:1 (God's majesty and glory are seen in his creation)
God does not dishonor others.
"Therefore, you Israelites, I will judge each of you according to your own ways, declares the Sovereign Lord. Repent! Turn away from all your offenses; then sin will not be your downfall. Rid yourselves of all the offenses you have committed, and get a new heart and a new spirit. Why will you die, people of Israel? For I take no pleasure in the death of anyone, declares the Sovereign Lord. Repent and live!" – Ezekiel 18:30-32
God is not self-seeking.
In your relationships with one another, have the same mindset as Christ Jesus: "Who, being in very nature God, did not consider equality with God something to be used to his own advantage; rather, he made himself nothing by taking the very nature of a servant, being made in human likeness. And being found in appearance as a man, he humbled himself by becoming obedient to death—even death on a cross!" – Philippians 2:5-8
God is not easily angered.
"The Lord is compassionate and gracious, slow to anger, abounding in love." – Psalm 103:8
God keeps no record of wrongs.
"For I will forgive their wickedness and will remember their sins no more." – Hebrews 8:12
God does not delight in evil.
"For you are not a God who is pleased with wickedness; with you, evil people are not welcome." – Psalm 5:4
God rejoices with the truth.
"The Lord detests lying lips, but he delights in those who tell the truth." – Proverbs 12:22 (NLT)
God always protects.
"So do not fear, for I am with you; do not be dismayed, for I am your God. I will strengthen you and help you; I will uphold you with my righteous right hand. "All who rage against you will surely be ashamed and disgraced; those who oppose you will be as nothing and perish. Though you search for your enemies, you will not find them. Those who wage war against you will be as nothing at all. For I am the Lord your God who takes hold of your right hand and says to you, do not fear; I will help you." – Isaiah 41:10-13
God always trusts.
"God is not unjust; he will not forget your work and the love you have shown him as you have helped his people and continue to help them." – Hebrews 6:10
God always hopes.
"The Lord is not slow in keeping his promise, as some understand slowness. Instead he is patient with you, not wanting anyone to perish, but everyone to come to repentance." – 2 Peter 3:9
God always perseveres.
"Though the mountains be shaken and the hills be removed, yet my unfailing love for you will not be shaken nor my covenant of peace be removed," says the Lord, who has compassion on you." – Isaiah 54:10
God never fails.
"Not one of all the Lord's good promises to Israel failed; every one was fulfilled." – Nehemiah 9:45
The characteristics of God will all come together one day
I hope you enjoyed that journey. Feel free to read it again to let those verses sink in. What is fascinating as you journey through these verses is that they only scratch the surface. Think about all the characteristics and attributes of God that we didn't talk about. The Bible says in this same chapter in Corinthians that we know in part and prophecy or proclaim in part. However, there is a day coming when we shall see face to face.
"For now we see in a mirror, dimly, but then face to face. Now I know in part, but then I shall know just as I also am known." – 1 Corinthians 13:12 (NKJV)
It will be in that day that we will see the full characteristics and attributes of God on display. I believe that it will take all eternity to fully understand the wonder and beauty and majesty of this great God we serve. I am just so thankful that I get eternity with him to experience it all.
Further Reading
15 Amazing Attributes of God: What They Mean and Why They Matter
10 Incredible Attributes of God (And Why It's So Good to Reflect on God's Character)
Attributes of God - The Communicable and Incommunicable Characteristics
Photo credit: ©GettyImages/arkira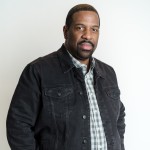 Clarence L. Haynes Jr. is a speaker, Bible teacher, and co-founder of The Bible Study Club. He is the author of The Pursuit of Purpose which will help you understand how God leads you into his will. He has also just released his new book The Pursuit of Victory: How To Conquer Your Greatest Challenges and Win In Your Christian Life. Do you want to go deeper in your walk with the Lord but can't seem to overcome the stuff that keeps getting in the way? This book will teach you how to put the pieces together so you can live a victorious Christian life and finally become the man or woman of God that you truly desire to be. To learn more about his ministry please visit clarencehaynes.com.