What Does God Say about Me in the Bible?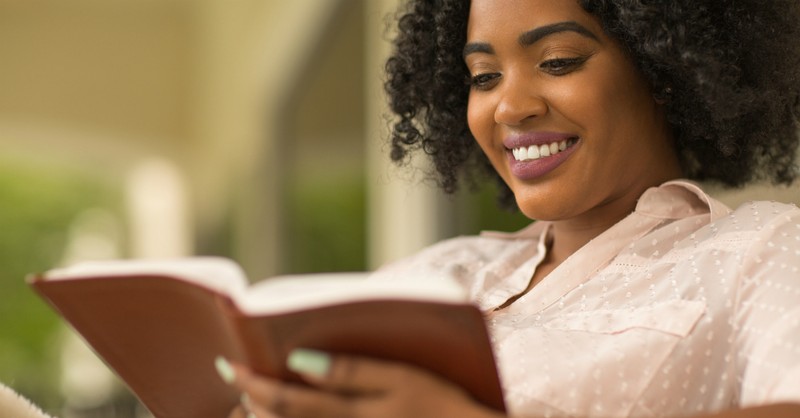 When I was a new believer at the age of eleven, it was hard for me to fathom how God could care so much about me that he sent his one and only Son to die for me (John 3:16). Maybe someone would die for all humanity, but the emphasis was that I was that important to God.
I wondered then: What does God say about me?
I was assured by those mentoring me that God would even listen to my prayers, as if I was the only person praying. As a young child, I found it fascinating that God loved me so much and was capable of not only hearing but also answering my personal prayers!
It wasn't until I grew older that I started hearing words like omniscient and omnipresent. While maturing in my faith, I began to understand that my finite mind could not comprehend God's infinite capabilities, but I could trust them to be true.
My husband and I have a prolific raspberry plant in our garden and when I'm harvesting, I don't want to miss a single ripe berry, even though my basket is already brimming over with ruby red luscious fruit. I've even been known to claw my way under the prickly bush to rescue the one lone berry that fell onto the ground. Every time I make that dive through the branches, I think to myself, this is what God did for me when I had fallen away from him.
"If a man has a hundred sheep and one of them wanders away, what will he do? Won't he leave the ninety-nine others on the hills and go out to search for the one that is lost? And if he finds it, I tell you the truth, he will rejoice over it more than over the ninety-nine that didn't wander away! Matt. 18:12-13 NLT
Photo Credit: ©GettyImages/Digitalskillet 
What Does God Say about Me in His Word?
God says that he knew me before I was even born. I knew you before I formed you in your mother's womb. Jer. 1:5 NLT
God says that I am unique, wonderfully made, and there's no one else exactly like me.
You made all the delicate, inner parts of my body
and knit me together in my mother's womb.
Thank you for making me so wonderfully complex!
Your workmanship is marvelous—how well I know it. Ps. 119:13-14
God says that he created me in his divine likeness and designated my gender.
So God created human beings in his own image. In the image of God he created them; male and female he created them. Gen. 1:27 NLT
God says that I have special gifts and talents and he has specific plans and a purpose for me to use them. "For I know the plans I have for you," declares the Lord, "plans to prosper you and not to harm you, plans to give you hope and a future." Jer. 29:11
God says I must treat my precious body as if it was a holy temple because the Holy Spirit resides in me. Do you not know that your bodies are temples of the Holy Spirit, who is in you, whom you have received from God? You are not your own; you were bought at a price. Therefore honor God with your bodies. 1 Cor. 6:19-20
God says he actually knows the number of hairs on my head! Are not five sparrows sold for two pennies? Yet not one of them is forgotten by God. Indeed, the very hairs of your head are all numbered. Don't be afraid; you are worth more than many sparrows. Luke 12:6-7
God says he will never forget me because he engraved my name on his hands. I would not forget you! See, I have written your name on the palms of my hands. Is. 15-16 NLT
God says I am special to him and he will shelter me. Keep me as the apple of your eye; hide me in the shadow of your wings. Ps. 17:8
God says he is my heavenly Father I am his child. Yet to all who did receive him, to those who believed in his name, he gave the right to become children of God. John 1:12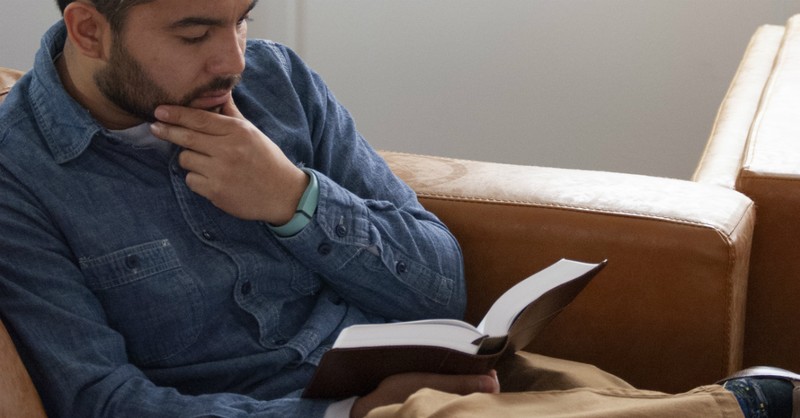 What Does This Mean about Who I Am in Christ?
God creates us and gives each of us the opportunity to accept his Son Jesus Christ as our Lord and Savior. It's an open invitation and one I'm so glad I accepted as a young girl. I was at a church summer camp and I had recently lost my father. A camp counselor sat on my cot and said I know you've lost your earthly father but would you like a heavenly Father who will never leave or forsake you.
I said absolutely and prayed to ask forgiveness for my sins and for Jesus to come into my heart. I was immediately born again into a new spiritual life for eternity (John 3:1-8, 1 Pet. 1:23). Forgiven of my sins (Eph. 1:7-8, Col. 1:13-14). I became a new creation in Christ; my life was going to change forever (2 Cor. 5:17). But more relatable to me at the time, I became a friend of Christ (John 15:15) and his disciple in sharing the Good News of Jesus with others (John 13:15).
Because of God's grace and mercy shown to undeserving me, miraculously my heart continues a transformation that reflects the glorious image of the Lord in and through me. So all of us who have had that veil removed can see and reflect the glory of the Lord. And the Lord—who is the Spirit—makes us more and more like him as we are changed into his glorious image. 2 Cor. 3:18 NLT
As a follower of Christ, a Christian, God wants me to fulfill the vital purpose for which he created me. For we are God's masterpiece. He has created us anew in Christ Jesus, so we can do the good things he planned for us long ago. (Eph. 2:10 NLT)
Photo Credit: ©Sparrowstock
How to Live Out Who God Says I Am
God has given each of you a gift from his great variety of spiritual gifts. Use them well to serve one another. 1 Peter 4:10 NLT
It would take quite a few years from when I accepted Christ as my Lord and Savior, including some backsliding years, before I fulfilled the calling God had on my life to serve him in ministry as a Christian author and speaker. Although, I also am a wife, mother, and grandmother, such worthy callings and blessings. Every Christian has a calling to share the gospel wherever God places us.
Eventually, I awakened to the truth that as a Christian I possess the mind of Christ (1 Cor. 2:16) and he wanted me to put my mind, talents, and energy into the work he had for me to do. What an awe-inspiring and bold concept. I can do all things through Christ because he will give me the strength and opportunities to fulfill his purposes (Phil. 4:13). Praise God, Christ lives in me, as he lives in every believer, and I need to live a life honoring and pleasing to him while professing his goodness to a suffering world.
I actually have access to the Father himself (Eph. 2:18) and I have God's power, the same power that rose Jesus from the grave, living in me (Eph. 6:10)! It's important for me to remember that God's power works through me when I step out of the way and let him take over my words, thoughts, and actions. Like the apostle Paul, "I became a servant of this gospel by the gift of God's grace given me through the working of his power" (Eph. 3:7).
Every morning, I pray to be a light and a witness to God's goodness to all those around me and that I might encounter during the day. That's what God wants for all of his followers. "You are the salt of the earth. But if the salt loses its saltiness, how can it be made salty again? It is no longer good for anything, except to be thrown out and trampled underfoot. "You are the light of the world. A town built on a hill cannot be hidden." Matt. 5:13-14
Many fail to realize that as Christians we share in God's divine nature. Again, it's mindboggling but the Bible assures us it's true! We are who God says we are not what our doubting mind or critics or skeptics tell us. His divine power has given us everything we need for a godly life through our knowledge of him who called us by his own glory and goodness. Through these he has given us his very great and precious promises, so that through them you may participate in the divine nature, having escaped the corruption in the world caused by evil desires. 2 Pet. 1:3-4
There is no doubt that we live in an evil fallen world, but God doesn't want me, or you, to take on the identity of a victim or live in fear. My identity, your identity, is in Christ and with the Lord's help we can display his characteristics!
For this very reason, make every effort to add to your faith goodness; and to goodness, knowledge; and to knowledge, self-control; and to self-control, perseverance; and to perseverance, godliness; and to godliness, mutual affection; and to mutual affection, love. 2 Pet. 1:5-7
What does God say about me? I am who He says I am, not who the world or I might think I am. For everyone born of God overcomes the world. This is the victory that has overcome the world, even our faith. 1 John 5:4
God has a path for me to walk through this life, like he does for all of his children, and the only way I'll know that plan is to stay close to him in prayer and reading my Bible. For we are God's handiwork, created in Christ Jesus to do good works, which God prepared in advance for us to do. Eph. 2:10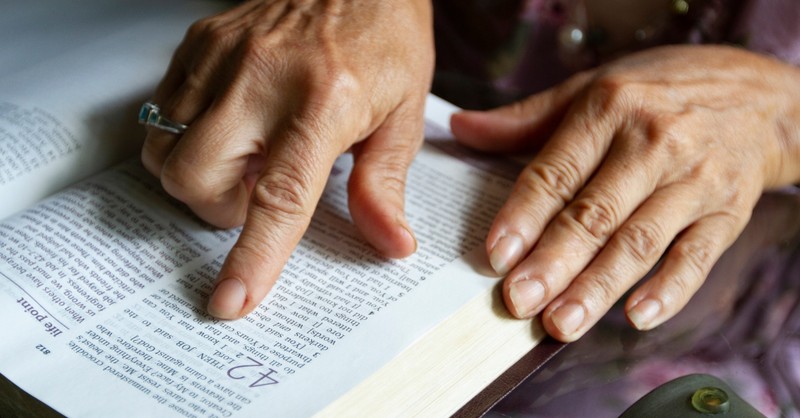 What Does God Say about Me – The Most Precious Thing
What is the most precious thing that God says about me? That even though he knows me completely—O Lord, you have examined my heart and know everything about me (Ps. 139:1 NLT)—he loves me anyway.
It's imperative that I focus on what God says about me because God is the only One who matters. As I come to accept the truth of how special I am to God, all negative thoughts about myself disappear. I rest secure knowing that I really am loved and accepted by God exactly as he made me to be.
I have been crucified with Christ and I no longer live, but Christ lives in me. The life I now live in the body, I live by faith in the Son of God, who loved me and gave himself for me. Gal. 2:20
Dear friends, let us love one another, for love comes from God. Everyone who loves has been born of God and knows God. Whoever does not love does not know God, because God is love. This is how God showed his love among us: He sent his one and only Son into the world that we might live through him. This is love: not that we loved God, but that he loved us and sent his Son as an atoning sacrifice for our sins. Dear friends, since God so loved us, we also ought to love one another. No one has ever seen God; but if we love one another, God lives in us and his love is made complete in us. 1 John 4:7-12
Photo Credit: ©Sparrowstock
---