What Does the Bible Say about Your Worth?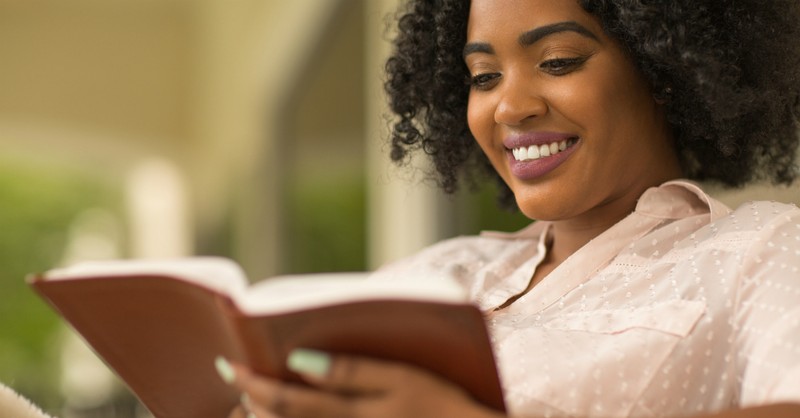 "For You formed my inward parts; You covered me in my mother's womb. I will praise You, for I am fearfully and wonderfully made; Marvelous are Your works, and that my soul knows very well." (Psalm 139:13-14 NKJV)
To think that God created each of us in the womb, fashioning us uniquely and individually, is nothing short of miraculous. Yet, as we go through life, we begin to doubt our God-given worth due to outside messages that try to undermine God's purpose and participation in our lives.
Yes, God created us to be in a personal relationship with Him, which is the greatest honor this side of heaven. We are worthy because He made us in His image—to fellowship with Him, follow His ways, and draw others to His saving grace. The Bible has a lot to say about your worth. And I hope to encourage you greatly as I share a few Scriptures that paint beautiful pictures of what makes you valuable in the eyes of the Lord.
You Were Created with Great Worth
The Biblical view of self-worth is not only freeing; it is encouraging for everyone who has struggled with self-esteem. In our search for value, we begin with the Scriptures that say, "Your eyes saw my unformed body; all the days ordained for me were written in your book before one of them came to be. How precious to me are your thoughts, God! How vast is the sum of them!" (Psalm 139:16-17)
God oversaw every stage of your development and ordained your days before you even took your first breath! Think about that for a moment. He spent time fashioning you into His likeness so that You could walk the earth as His child—a child representing their father. His thoughts over you are good. He wants the very best for you. You were created with great worth. The God of the universe does not waste time thinking about worthless things. Instead, He thinks about those He loves with the best and most pure intentions. He works in your life for His glory and your good.
Let's pray.
Heavenly Father, thank You for creating us with great worth. Forgive us for believing the lies of the world that tell us we are useless or worthless. We rebuke those thoughts in the name of Jesus! Please help us move forward in step with Your Spirit, knowing we were made to bring You glory. Help us shake off all feelings of unworthiness in exchange for the confidence we've been given in Christ. For by Him, we live and move and breathe. In His name we pray, amen.
More resources for the journey: Defining Your Self-Worth. True Self-Worth. Made to Glorify God.
Your Worth Is Exemplified as You Walk with God
Author and pastor A.W. Tozer once wrote, "When the Lord lays His hand upon a man, that man ceases at once to be ordinary. He immediately becomes extraordinary, and his life takes on cosmic significance…Christ knows His own sheep by name…There are no unknown Christians, no insignificant sons of God. Each one signifies, each is a "sign" drawing the attention of the Triune God day and night upon him." What a beautiful word-picture of God laying His hand upon those who seek Him and walk with Him. As we enter the sheepfold of the Good Shepherd, our worth is exemplified by Christ in us. His light shines through us as we live in a dark world, set apart for His glory.
John 10:3-4 says, "He calls his own sheep by name and leads them out. When he has brought out all his own, he goes on ahead of them, and his sheep follow him because they know his voice."
The closer you follow Jesus, the more attuned you are to His voice over the voice of the world. And the things He speaks about your worth are absolutely true. You are significant because Jesus has called you to be significant for the kingdom. The closer you walk with Him, the less you focus on self-worth, and instead, focus on the One who is worthy to be praised! Allow your personal worth to be exemplified—shine through—by abiding in the Good Shepherd. As you do, His love will radiate through you, magnifying His presence in your life. I can't think of any greater worth than that!
Let's pray.
Good Shepherd, we come to You in full assurance that we are safe in the pasture of Your presence. Thank You for leading us in all truth and wisdom. We KNOW our worth is found in You, and it's a constant and steadfast worth. Continue to lead us, opening our ears to hear Your voice above the world. We find true significance as Your followers—as the sheep of Your pasture. In Your name we pray, amen.
More resources for the journey: Loved by The Good Shepherd. Life Under The Good Shepherd.
Nothing Can Steal Your Worth in Christ
Sin and shame are the main culprits in hindering our sense of worth. And certainly, we can't ignore them. However, we also cannot remain stuck in them, allowing self-condemnation to steal our sense of worth in Christ. This is a huge distraction that comes only from the enemy. God loved us while we were still sinners! And He continues to love us in order to bring us to the saving knowledge of His Son. Don't let anyone make you believe you are worthless to the Lord. Your past and current mistakes are always, always redeemable!
1 John 1:9 says, "If we confess our sins, he is faithful and just and will forgive us our sins and purify us from all unrighteousness."
God is faithful and just. He will forgive your sins and purify you. Nothing can steal your worth—not even sin and shame. Daily, we can enter His gates with thanksgiving and His courts with praise. We can go boldly to His throne to receive forgiveness. Nothing builds self-worth more than knowing we are walking in obedience to God. And it's because of what He's done for us that we want to be obedient. What a beautiful relationship with the Savior that builds our worth on the foundation of His sacrifice!
Let's pray.
Lord Jesus, thank You for redeeming us from sin, shame, and death. Nothing can steal our worth found in Your finished work on the cross. Help us remember that the veil was torn in two so that we could enter the holy of holies and meet with You. Daily, we have the opportunity to confess our sins, turn from them, and receive your forgiveness. Please purify us from all sin and shame, that we might walk worthy of the kingdom. By Your sacrifice only, amen and amen.
More resources for the journey:
Trusting God When He Calls Us Out of Hiding. 10 Biblical Truths about Your Identity in Christ.
Photo credit: ©GettyImages/Digitalskillet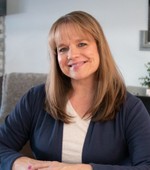 Jennifer Waddle is the author of several books, including Prayer WORRIER: Turning Every Worry into Powerful Prayer, and is a regular contributor for LifeWay, Crosswalk, Abide, and Christians Care International. Jennifer's online ministry is EncouragementMama.com where you can find her books and sign up for her weekly post, Discouragement Doesn't Win. She resides with her family near the foothills of the Rocky Mountains—her favorite place on earth.