What Is Faith and Why Is it Important?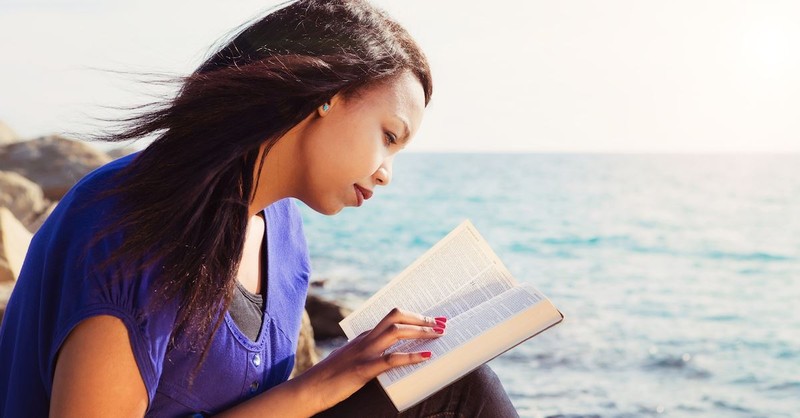 Faith. It's a word we hear thrown around all the time. Keep the faith. Walking in faith. Having faith. So what is faith? Faith has several different definitions.
1. Complete trust or confidence in someone or something.
2. Strong belief in God or in the doctrines of a religion, based on spiritual apprehension rather than truth.
3. A system of religious belief.
4. A firmly held belief or theory
What Does the Bible Say About Faith?
The Bible says that faith is confidence in what we hope for and the assurance that the Lord is working, even though we cannot see it. Faith knows that no matter what the situation, in our lives or someone else's, that the Lord is working in it.
The Hebrew word for faith is Emunah which means "support." This is perfect because faith is like "the Lord's support" to us because he is working in every situation for his glory. Regardless of what we think, He always knows best, and there are many times we have to see by faith and not our own eyes.
5 Bible Verses About Faith:
Where Does Faith Come From?
"For it is by grace you have been saved, through faith—and this is not from yourselves, it is the gift of God—not by works, so that no one can boast." -Ephesians 2:8-9
Faith can only come from a new heart, regenerated by God; therefore, faith is a gift from God. It is the unique way that God uses to bring salvation to his people. We strengthen our faith by reading the Bible and hearing the gospel. The more we immerse ourselves in truth, the more our confidence grows. Everyone who is saved has been gifted faith. It is the ability to believe God is who He says He is, trusting Him in all things for all things. Faith also helps to combat unbelief and motivates us to do what God desires us to do. Not only do we grow our faith by reading Scripture and praying in our own time, but also by hearing the message in church with other believers.
Justification by faith means that God has removed the penalty of our sins and has declared us to be righteous. By God's work, we have peace with our Lord Jesus Christ.
"Therefore, since we have been made right in God's sight by faith, we have peace with God because of what Jesus Christ our Lord has done for us." Romans 5:1 (NLT)
What's the Difference Between Faith and Belief?
Faith and belief are often used in the same context, sometimes interchangeably, but they are not quite the same thing. Belief is a strongly held opinion about an idea or worldview. Beliefs are also opinions that you form about what you read, hear, or see. Beliefs can change over time, as you grow and learn new things. Faith is not something you start and build from; faith can only be received, it must be given by God. True faith can take on doubts and questions, but it remains intact. We can grow in our faith, but the foundation is always the same. James 2:19 says,
"You believe that there is one God. Good! Even the demons believe that—and shudder."
You can believe there is a God, even that there is one God, but do you believe He is your God? God produces faith in us by giving us new hearts and opening our eyes to see that He is our God and we need Him. Does your faith in God change the way you live your life? There are some who say they believe in God, but the way they live their life does not change; they are motivated by other factors. Faith changes how we live our lives, faith motivates us to keep moving in life.
Having faith in the Bible means trusting that God's Word is the truth. The faith that God began in us will grow when exposed to God's Word. It's knowing that every time you read the Bible, the word of God is being imparted in you. The Bible says that faith is not silly or irrational. It is not a feeling of closeness to God either. Instead, faith is being able to trust God for what He has promised in His Word.
5 Examples of People in the Bible Who Had Faith
1. Mary was faithful to God when she was chosen to be the mother of his son. Mary trusted her God and the role He had chosen for her.
"The angel answered, 'The Holy Spirit will come on you, and the power of the Most High will overshadow you. So the holy one to be born will be called the Son of God. Even Elizabeth your relative is going to have a child in her old age, and she who was said to be unable to conceive is in her sixth month. For no word from God will ever fail.' 'I am the Lord's servant,' Mary answered. 'May your word to me be fulfilled.' Then the angel left her." -Luke 1:35-38
2. Abraham had faith in God when he was called to sacrifice his only son as a burnt offering. He set out the next morning after God told him where to go, he had faith that God would provide.
"Some time later God tested Abraham. He said to him, 'Abraham!' 'Here I am,' he replied. Then God said, 'Take your son, your only son, whom you love—Isaac—and go to the region of Moriah. Sacrifice him there as a burnt offering on a mountain I will show you.' Early the next morning Abraham got up and loaded his donkey. He took with him two of his servants and his son Isaac. When he had cut enough wood for the burnt offering, he set out for the place God had told him about. On the third day Abraham looked up and saw the place in the distance. He said to his servants, 'Stay here with the donkey while I and the boy go over there. We will worship and then we will come back to you.' Abraham took the wood for the burnt offering and placed it on his son Isaac, and he himself carried the fire and the knife. As the two of them went on together, Isaac spoke up and said to his father Abraham, 'Father?' 'Yes, my son?' Abraham replied. 'The fire and wood are here,' Isaac said, 'but where is the lamb for the burnt offering?' Abraham answered, 'God himself will provide the lamb for the burnt offering, my son.' And the two of them went on together." -Genesis 22:1-8
3. Shadrach, Meshach, and Abednego had faith when they were thrown into the fiery furnace by King Nebuchadnezzar. They had no doubts that God would save them.
"If we are thrown into the blazing furnace, the God we serve is able to deliver us from it, and he will deliver us from Your Majesty's hand. But even if he does not, we want you to know, Your Majesty, that we will not serve your gods or worship the image of gold you have set up." -Daniel 3:17-18

"They saw that the fire had not harmed their bodies, nor was a hair of their heads singed; their robes were not scorched, and there was no smell of fire on them. Then Nebuchadnezzar said, 'Praise be to the God of Shadrach, Meshach and Abednego, who has sent his angel and rescued his servants! They trusted in him and defied the king's command and were willing to give up their lives rather than serve or worship any god except their own God." -Daniel 3:27-28
4. Esther had faith in going to the king unannounced and exposing Haman's plan to kill the Jews.
"When Esther's words were reported to Mordecai, he sent back this answer: 'Do not think that because you are in the king's house you alone of all the Jews will escape. For if you remain silent at this time, relief and deliverance for the Jews will arise from another place, but you and your father's family will perish. And who knows but that you have come to your royal position for such a time as this?' Then Esther sent this reply to Mordecai: 'Go, gather together all the Jews who are in Susa, and fast for me. Do not eat or drink for three days, night or day. I and my attendants will fast as you do. When this is done, I will go to the king, even though it is against the law. And if I perish, I perish.'" -Esther 4:12-16
5. Moses had faith when God asked him to lead the Israelite's out of Egypt and across the red sea, away from everything they knew.
"As Pharaoh approached, the Israelites looked up, and there were the Egyptians, marching after them. They were terrified and cried out to the LORD. They said to Moses, 'Was it because there were no graves in Egypt that you brought us to the desert to die? What have you done to us by bringing us out of Egypt? Didn't we say to you in Egypt, 'Leave us alone; let us serve the Egyptians'? It would have been better for us to serve the Egyptians than to die in the desert!' Moses answered the people, "Do not be afraid. Stand firm and you will see the deliverance the LORD will bring you today. The Egyptians you see today you will never see again. The LORD will fight for you; you need only to be still." -Exodus 14:10-14
How to Grow in Faith
There are several different ways we can grow in our faith.
1. Ask God to increase your faith. If you are struggling in your faith, ask Him for more of it. He will be glad to bestow it through the Holy Spirit.
2. Focus on obeying God. No one is perfect and we all make mistakes, but if you focus on following God's word and commands, your faith will grow naturally.
3. Spend time reading and hearing God's word. Spend time every day reading God's word and soak it into your heart and mind. If your lifestyle is busy, listen to a sermon or a Christian podcast. Putting His word into your heart and soul will fortify your faith in the rough times.
4. Spend time with other believers. We are meant to worship together, pray together, and share our faith with each other. Hearing about others' journeys in faith can be encouraging. Also study the Bible together, encouraging each other in godly disciplines.
5. Spend time in fervent prayer. Scheduling a specific time each day to spend with God in prayer makes a huge difference. This is your time alone with Him to discuss anything that is on your heart and mind. Be still and listen carefully and your faith will grow in abundance.
How Do We Live by Faith and Not By Sight?
Living in faith and not by sight means that you are willing to go into the unknown. It's trusting God even though you don't know where He's leading you or what the outcome will be. I have been living in faith over a specific situation for almost three years. I have been praying over this situation fervently. I don't know how it's going to turn out or where it's going to lead. All I do know is that God is working, and I'm waiting patiently to see the outcome. It's not easy and it's not fun, but I know that He's in control and that is where I find my peace.
How to Keep the Faith in Times of Trouble
1. Keep a positive attitude, reflecting on God's promises. We are to praise Jesus in all things and in all circumstances.
2. Surrender your circumstances to God. It can be so easy to get upset and shake our fists at Him when things aren't going right. Instead, ask Him for help and to change your circumstances. Let Him take the wheel and trust what He is going to do.
3. Be generous. The Bible says even in times of trouble, we are to give. It seems counterintuitive when you are struggling to keep your head above water. However, in giving and blessing someone else, you are blessing yourself too. God loves a cheerful giver.
4. Spend more time in the Word. This will help keep you grounded and not going in another direction due to confusion or desperation.
5. Reach out to friends and family. One of the best things to do in hard times is to draw close to those who love you most. Sit down and discuss your situation with a close friend or family member and let them give you some encouragement. Being connected to others is essential. Having faith means we are part of a covenant body of believers, a family of brothers and sisters united in Jesus Christ.
The truest act of faith, which is made possible by God's gift of grace to us, is complete trust in the Lord through every circumstance, even when we do not understand why something is happening or not happening.
Let's pray:
Dear Lord,
Please help me grow in my faith. Help me to lean on You in good times and bad. Help me not to be quick to anger and instead, have a godly mindset. Speak to my heart as I read Your Word and highlight verses of encouragement. Help me to trust You in every situation and in every circumstance. In Your name Jesus, I pray. Amen.
---
Carrie Lowrance is a writer and author. She has been published on Huffington Post, The Penny Hoarder, and ParentMap. She is also the author of two children's books, Don't Eat Your Boogers (You'll Turn Green) and Brock's Bad Temper (And The Time Machine). You can find out more about her on her website, www.carrielowrance.com
Photo credit: ©Thinkstock/B-C-Designs