What Is the Difference between Angels and Demons?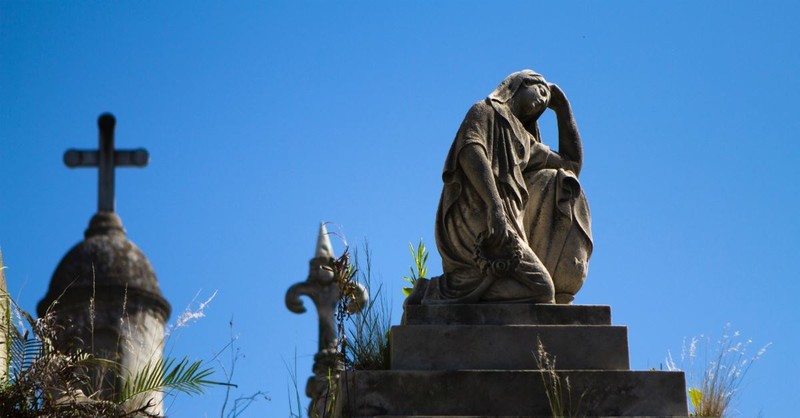 Our society struggles to keep God's angels in their rightful place. The struggle to properly understand demons is no less real. Sincere students of the Bible cannot ignore demons, for the term is mentioned over eighty times in the New Testament. On the other hand, dwelling on demonic activity is unhealthy and unnecessary. Let me tell you that you don't need to know every word about demons. You just need to know the Word about demons, and that's what we'll study here.
When we study Scripture's record of Creation, Genesis 1:31 reveals God's opinion of His handiwork: "Then God saw everything that He had made, and indeed it was very good." If angels are part of God's "very good" Creation, then what are demons and where did they come from? Who do they work for? How do they interact with humans? What does this have to do with me?
Photo Credit: ©Pexels/Juan Salamanca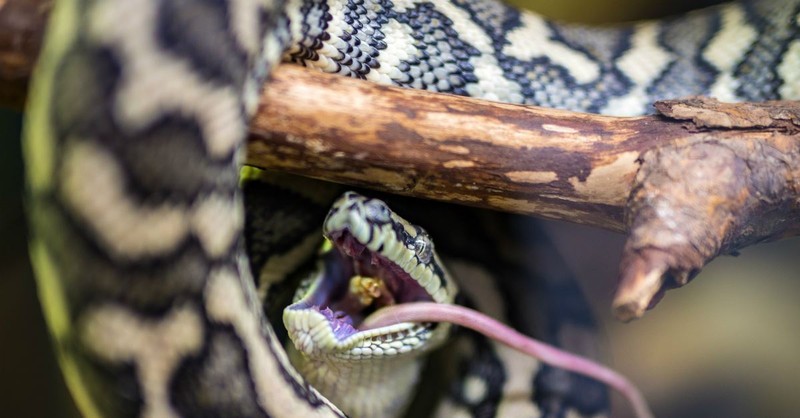 What are demons?
Considering that the totality of Creation was "very good" and God's nature is the very essence of goodness, we can logically conclude God did not create demons.
They slinked onto the scene sometime after the world was created. Scripture does not elaborate much upon their origins, but something curious happened between the glorious goodness of Genesis chapter 1 and the appearance of a cunning serpent who would forever change the course of human history in Genesis chapter 3.
We must understand God neither invented nor inspired evil; it grew apart from Him.
Photo Credit: ©Unsplash/Janko Ferlic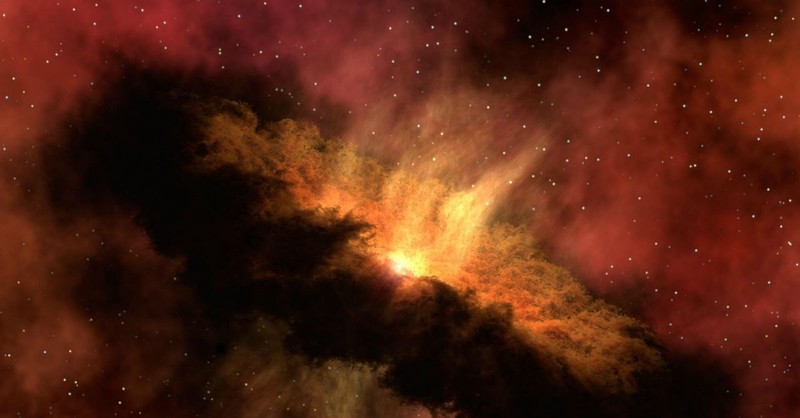 Who does the dragon represent in Revelation 12?
At the tail end of Scripture, we find a disturbing metaphor in Revelation 12 that provides insight into the origins of demons and evil itself. There is a woman laboring to give birth to a child, and there is a seven-headed dragon. I won't spend a lot of time on the woman, but I'll tell you she is symbolic of the nation of Israel. Her child is none other than Jesus Christ. It is the dragon that informs us of the origins of evil. Focusing only on the dragon and his minions, here is what the passage says:
"Behold, a great, fiery red dragon having seven heads and ten horns, and seven diadems on his heads. His tail drew a third of the stars of heaven and threw them to the earth. And the dragon stood before the woman who was ready to give birth, to devour her Child as soon as it was born…And war broke out in heaven: Michael and his angels fought with the dragon; and the dragon and his angels fought, but they did not prevail, nor was a place found for them in heaven any longer. So the great dragon was cast out, that serpent of old, called the Devil and Satan, who deceives the whole world; he was cast to the earth, and his angels were cast out with him." (Revelation 12:3-4, Revelation 12:7-9).
Here, in our mind's eye, we observe a third of the stars of heaven being thrown to the earth by the dragon as it threatens the woman and her child. Our studies in part one acquainted us with the biblical connection between angels and stars. So, it shouldn't surprise us to see the metaphor unveiled in verse 8 where we are told that the great dragon represents Satan and the stars are his angels. Evil entered our world when Satan and his angels determined in their hearts to oppose the plans of Almighty God. 
Photo Credit: ©Pexels/Pixabay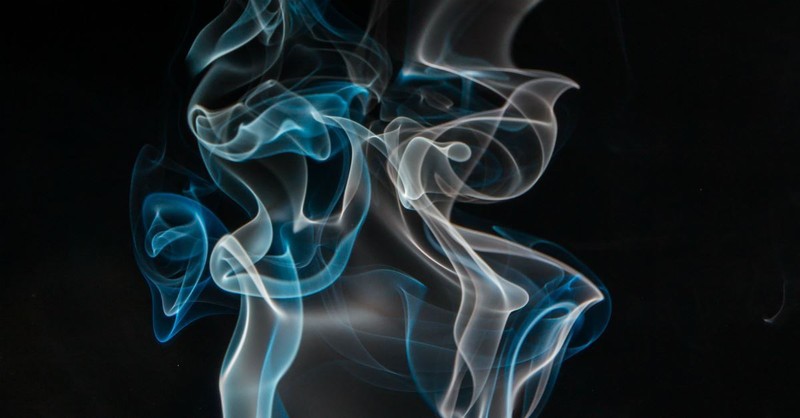 Who do demons work for?
Allow me to state it plainly: demons are fallen angels.
They are Satan's servants committed to his plan to thwart the plan of God.
During the interlude between Genesis 1 and Genesis 3, Scripture indicates God continued to be intimately involved with his creation, lovingly appointing the earth in exquisite detail. Genesis 2:8 says He planted a garden, which might be thought of more as an orchard because it contained every tree that is "pleasant to the sight and good for food." This garden was watered by a river that parted into four riverheads. These rivers flowed into lands full of gold and onyx (Genesis 2:9-14). For all these splendid features, God did not adorn earth with gardens and rivers and jewels for His own benefit. With His throne room in heaven, earth is merely God's footstool (Matthew 5:35). Rather, earth is man's abode, and God designed it for man's enjoyment. Scripture emphasizes this truth by stating twice that God placed man in this lush garden (Genesis 2:8, Genesis 2:15).
Most of God's created angels rejoiced at His outpouring of lovingkindness to man; however, there was one who despised it. There was one angel who resented God's power and plan and authority. His name was Lucifer. 
Photo Credit: ©Pexels/Rafael Guajardo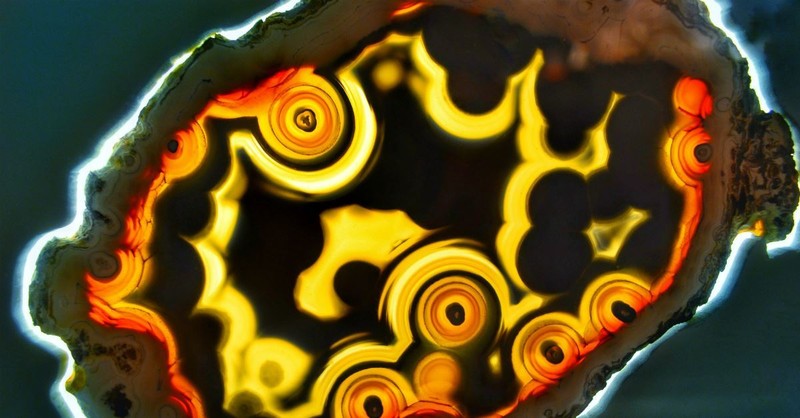 How is Lucifer described?
Ezekiel 28:12 describes this angel, Lucifer, as "the seal of perfection, full of wisdom and perfect in beauty." The passage reveals that Lucifer (also referred to as the King of Tyre) had been in Eden and had been the "anointed cherub who covers" with access to the holy mountain of God (verse 14). Verse 13 suggests Lucifer was created as an instrument of praise with "timbrels" and "pipes." He had been given a special, distinct commission from God to minister unto Him and cover His glory with music through worship and praise.
Lucifer was a walking orchestra. What's more, this spectacular angel was brilliantly ornamented with every precious stone. In all his radiance, however, Lucifer developed a fatal flaw: he became prideful. Ezekiel's account explains, "You [Lucifer] were perfect in your ways from the day you were created, till iniquity was found in you…You became filled with violence within, and you sinned." (Ezekiel 28:15-16). 
Photo Credit: ©Unsplash/Viktor Forgacs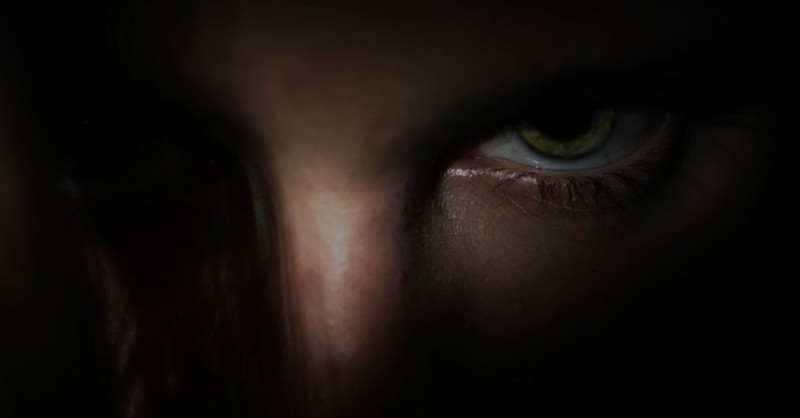 Lucifer became Satan.
A careful reading of Scripture helps us understand Lucifer's downfall. He was created perfectly; however, inner iniquity and violence led him to sin. Isaiah describes what happened in Lucifer's heart when he decided it was no longer good enough to be a perfect angel created in the beauty of God. Notice the five "I will" statements of Lucifer found in Isaiah 14:12-15:
"How you are fallen from heaven, O Lucifer, son of the morning! How you are cut down to the ground, you who weakened the nations! For you have said in your heart: 'I will ascend into heaven, I will exalt my throne above the stars of God; I will also sit on the mount of the congregation on the farthest sides of the north; I will ascend above the heights of the clouds, I will be like the Most High.' Yet you shall be brought down to Sheol, to the lowest depths of the Pit."
Photo Credit: ©Unsplash/Peter Forster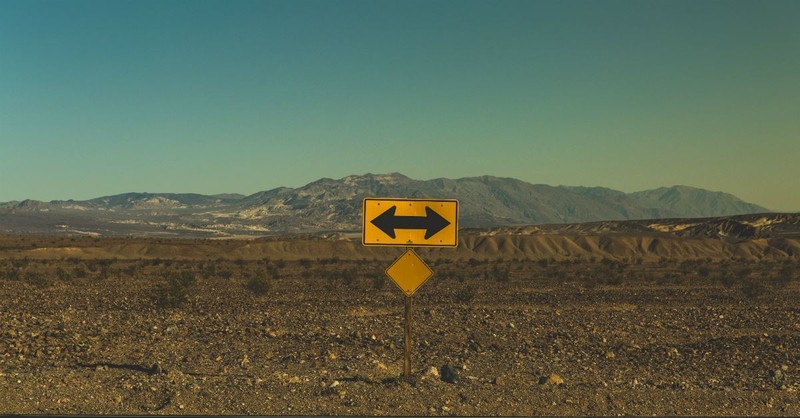 ---