3 Comforts Christians Can Draw from the Good Shepherd in John 10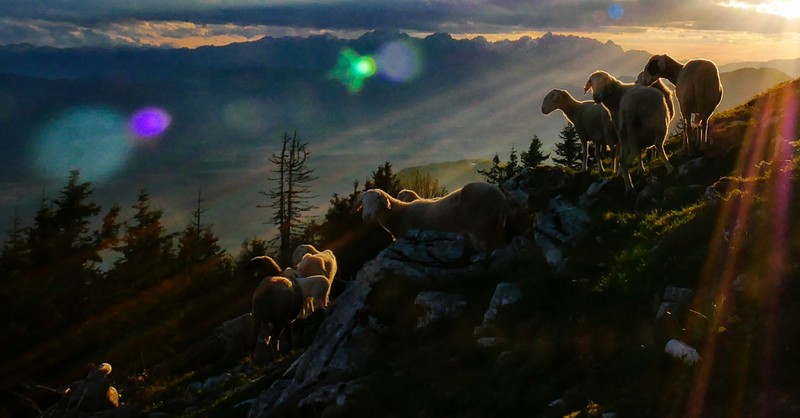 "I am the good shepherd. The good shepherd lays down his life for the sheep." - John 10:11
The term "Good Shepherd" is greatly highlighted in the passage of John 10. We read this work as one of many authored by John, a former fisherman who became an apostle of Jesus. Here specifically, we receive a retelling of a conversation with the Pharisees and another particular person. This person refers to themself as the "Good Shepherd." In conversation with the Pharisees, this man gives them an analogy of a flock of sheep and a shepherd. The sheep who belong to the man, the good shepherd, enter through his gate and into his pen. Anyone who tries to bypass the gate by climbing over does not belong to this shepherd, in fact, they are regarded as "a thief and a robber" (John 10:1). On the other hand, those familiar with the shepherd, those who belong to his flock, know him and he knows them. He is so familiar as to call them by name and they respond (John 10:3).
The love and intimacy in this metaphor is expanded upon when this person says that anyone trying to stir the sheep away will fail. Instead of the sheep being lured, they will turn and will flee. They only know the shepherd, not any stranger trying to lead them astray (John 10:5). Moreover, the shepherd cares so much for his flock that he regards his life as equal to theirs. He is willing to lay down his life for them (John 10:11). On the contrary, those feigning a relationship with the flock, or those who care less about their wellbeing will not lay down their lives. That's what makes the relationship between the shepherd and his flock so special. Who is this peculiar man referring to himself as a good shepherd? The answer may seem so obvious to us today, but that was not the case for the Pharisees of the time.
What Does 'I Am the Good Shepherd' Mean?
"I am the good shepherd." Throughout this passage of John 10, Jesus, the Good Shepherd is trying to make a certain point to the Pharisees. While Jesus does attempt to explain, they meet Him with doubt, so much doubt that they want to stone Him (John 10:31-33). They figured He was disrespecting God as opposed to being God Himself, made flesh. The concept Jesus was trying to illustrate through His metaphor was salvation. Throughout this passage, He contrasts a good shepherd with that of a hired hand (John 10:13). The hired hand runs when the flock is in trouble because they do not love the flock as Jesus, the Good Shepherd, does. And in effect, Jesus is saying literally and metaphorically that He is present to save humanity. In His teaching, he refers to the flock being attacked by a "wolf," which could symbolize the Devil or any natural adversity that people face, including people themselves (John 10:12).
Though not everyone understood or accepted Jesus in this passage, there were those who did believe Him. Some recognized the miracles He performed (John 10:21). Others recognized that what John said about Jesus was true (John 10:42). This passage draws a comparison useful even in modern society. There are those who believed Jesus, some after seeing miracles, and others just took Him at His word. And there were others who did not believe. The same is true today. While we are not able to physically watch Jesus perform miracles, we still have the choice of believing His word and joining His flock. From His words, given to us by John, we are able to see the loyalty he upholds for those who follow Him.
Where Else Does the Bible Talk about 'I Am the Good Shepherd'?
"The Lord is my shepherd, I lack nothing." (Psalm 23:1)
"For you were like sheep going astray, but now you have returned to the Shepherd and Overseer of your souls." (1 Peter 2:25)
"When he saw the crowds, he had compassion on them, because they were harassed and helpless, like sheep without a shepherd." (Matthew 9:36)
These are but a few other places in the Bible where Jesus is compared to a shepherd and His followers, the sheep. The reason Jesus is referred to in this way is because of His ability to teach and guide us. Much as a shepherd directs the flock of sheep to graze in the field, through the wilderness, back to shelter, Jesus does the same for believers. He accomplishes this through His teachings in the Bible, and in His presence within our lives as God. Today animal comparisons are usually used in a derogatory fashion, especially the word sheep, but that is not the case here. A significant point in Jesus' ministry was His desire to save the unrighteous. Left to our own selves we would, will, and did behave like animals, figuratively speaking. Not only that, but the wolf Jesus refers to in John 10 would devour us without someone to protect us. That's the role Jesus wants in our lives and will take when we allow Him to, through faith.
What Comfort Can Christians Draw from God being Their Shepherd?
As Christians, when we acknowledge that God is acting as our shepherd there are a few principles we can be sure of.
1. God Cares
"I am the good shepherd. The good shepherd lays down his life for the sheep." (John 10:11)
Much as a shepherd looks after His flock, so does God look after us, His children. A shepherd protects his flock because he cares for his herd, his belongings. We belong to God and therefore we have value in His eyes. As written in John 10:11, a shepherd will lay "down his life for his sheep." That's exactly what Jesus did for us on the Cross. Jesus spoke in this fashion before dying on our behalf. This is all the more reason to cement our faith and believe.
2. God Provides
"The Lord is my shepherd, I lack nothing. He makes me lie down in green pastures, he leads me beside quiet waters, he refreshes my soul. He guides me along the right paths for his name's sake." (Psalm 23:1-3)
A herd of animals may survive on their own in the wilderness, but a herd taken care of by a good shepherd is bound to live a more abundant life. The same applies to humanity when we strive to live lives in tandem with God. Much like this psalm, God acts as our Shepherd by providing us those places of food and water. Extending outside of the animal metaphor, God provides us with shelter, money, and other resources. This is not to say that He will not allow for moments when we go without, but even in seasons where we lack specific resources, God is always providing what we need.
3. God Guides
"Even though I walk through the darkest valley, I will fear no evil, for you are with me; your rod and your staff, they comfort me." (Psalm 23:4)
God is present throughout all seasons of life, and thankfully even in those seasons where we don't acknowledge His presence until later. This verse reminds us that we have no need to fear because the almighty God is for us with, us, and will protect us. If we then consider ourselves as His sheep, and He our Shepherd, that is all the more reason not to fear. Realizing that God is not just our shepherd, but our good shepherd is news good enough to calm our doubts, fears, and insecurities. Seeing God as our good shepherd recognizes the deep love and care He has for us. His love is so deep that He is guiding us throughout every season of life. He does not tire of being with us.
That's true intimacy, and a love unlike any we can find in other people. God doesn't need a break from us. God doesn't tire from the attention He expends on us. God is indeed our good shepherd, and with that truth, we can strive to be His good, loving, and obedient sheep.
Further Reading
Why Was Jesus Called the Good Shepherd?
Sources:
OverviewBible.com
Photo credit: Unsplash/Jaka Skrlep
---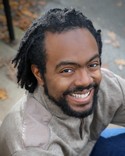 Aaron D'Anthony Brown is a freelance writer, hip-hop dance teacher, and visual artist, living in Virginia. He currently contributes work to iBelieve, Crosswalk, and supports various clients through the platform Upwork. He's an outside-the-box thinker with a penchant for challenging the status quo. Check out his short story "Serenity."
---
This article is part of our larger resource library of popular Bible verse phrases and quotes. We want to provide easy to read articles that answer your questions about the meaning, origin, and history of specific verses within Scripture's context. It is our hope that these will help you better understand the meaning and purpose of God's Word in relation to your life today.
"Be Still and Know that I Am God"
"Pray Without Ceasing"
"Fearfully and Wonderfully Made"
"All Things Work Together for Good"
"Do Not Fear"