5 Empowering Scriptures for the Woman Struggling with Body Image
Laura L. Smith

Author

2017

3 Oct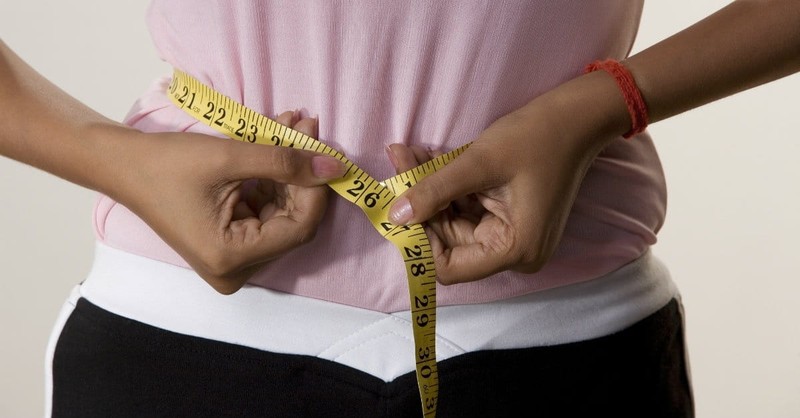 81 percent of 10 year-old girls have dieted at least once. Eight million people in the United States are fighting a life and death battle with an eating disorder. Over 15 million cosmetic procedures were performed in the United States in 2015.
According to these statistics, you or someone you know is struggling with body image. There's certainly nothing wrong with wanting to take care of our bodies. I love fashion and makeup, and I'm a huge fan of highlighting my hair. It's great to embrace who we are, who we were made to be, by dressing to our assets, and highlighting our best features. The problem occurs when we're no longer celebrating who we are, when we're no longer happy with who we see in the mirror and when we try to change ourselves. The troubling statistics above prove that we do it all the time.
We are looking in the wrong places and listening to the wrong voices when seeking our definition of true beauty. We try to replicate the styles, shapes, and looks of the women we see on social media, and the rich and famous. The current woman portrayed as "ideal" by the media is achievable by less than 5 percent of the female population. And the photos of this 5 percent – the movie stars, pop princesses and models who grace ads, news headlines , Pinterest pins and images that bombard our eyes and psyches—are Photoshopped and morphed into even more unrealistic personas. "Practically every photo you see in a magazine will have been digitally altered," says Dylan Jones, editor of GQ.
So if digitally enhanced images and the media are not good places to find examples and representations of true beauty, where should we look?
God is the artist who created us. And His book, His word, the Bible, is full of truths reminding us exactly who we were made to be. If someone you know is struggling with self-image, share some of these verses as a reminder of how awesome they are.
1. For you formed my inward parts; 
 you knitted me together in my mother's womb. I praise you, for I am fearfully and wonderfully made. Psalm 139:14
The word "fearfully" in this verse is actually translated from the Hebrew "to inspire awe". That's right, God created you to inspire awe. God started putting you together stitch by stitch when you were still in your mother's stomach. He gave you your nose, your laugh, your body type, your quirks and your sparkling eyes. God didn't just make you – He made you wonderfully.
2. God created human beings. He created them godlike, reflecting God's nature. Genesis 1:27
Okay, that is mind-boggling. When we look in the mirror and don't like who we see, we're not looking hard enough. Because God says from way back in the Garden of Eden, He made us to reflect His image. Somewhere in our reflections are pieces of God. We need to seek those aspects of ourselves, not dwell on anything we feel is unworthy.
3. God not only loves you very much but also has put His hand on you for something special. 1 Thessalonians 1:4
When the world comes crashing in, telling us time and time again, we're not strong enough, tall enough, thin enough, pretty enough, funny enough or smart enough, this is when we need to remind ourselves that God loves us exactly how we are. He doesn't just love us, He loves us very much! In fact, He has his hand on us for something special.
4. So since we find ourselves fashioned into all these excellently formed and marvelously functioning parts in Christ's body, let's just go ahead and be what we were made to be, without enviously or pridefully comparing ourselves with each other, or trying to be something we aren't. Romans 12:6
We don't need to look like anyone else, or fit into the patterns of the world. We aren't supposed to be cookie cutter images of one another. How boring would that be? We are excellently formed and marvelously functioning, exactly how we are. We need to run with that, embrace and own it, without ever worrying about how we measure up or compare to someone else.
5. For we are God's masterpiece. He has created us anew in Christ Jesus, so we can do the good things he planned for us long ago. Ephesians 2:10
We are God's masterpieces. Not His sketches, not His doodles, not His rough drafts. We are God's very best work comparable to masterpieces as breathtakingly beautiful as the "Venus de Milo" and "Mona Lisa". If God sees us as His priceless creations, His works of art He has toiled over creating until we are exactly how He wants us to look, why would we want to change our appearances? Why would we want to be any different than we are?
You are a masterpiece. You are beautiful. God loves you. You aren't supposed to be like anyone else. Cling to these truths. Share them with the person you care about who can't see her true beauty. Maybe write them on an index card and tape them to her mirror, or make one a screensaver on her phone (make a card or a screensaver for yourself, while you're at it). Put these truths somewhere she can remind herself how beautiful she is, so she can see more clearly who God created her to be, so she can embrace her true reflection.
Laura L. Smith writes real stories for real girls. She is the author of several popular faith-based fiction books, including the Status Updates series and the False Reflection series. As a mother, blogger and sought-out speaker, she emphasizes the importance of embracing true beauty and longs to help others discover their true reflection in Christ.
Publication date: March 17, 2016