7 Questions to Ask Yourself When You Struggle with Anxiety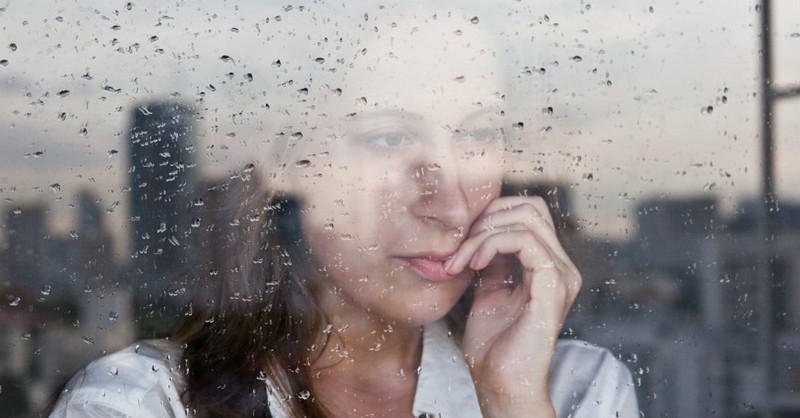 Heart racing, room spinning, rapid breathing, sweaty palms, dread, pain, fear and an overwhelming sensation of the inability to cope.
It's called anxiety.
And it's affecting first world populations at increasing rates.
Anxiety disorders are the most common mental illness in the U.S., affecting 40 million adults age 18 and older, or 18 percent of the population. (National Institute of Mental Health)
We live in a world where stress is normal. Workplace demands and family pressure make it hard to totally switch off.
The Bible encourages: "Be anxious for nothing, but in everything by prayer and supplication, with thanksgiving, let your requests be made known to God" (Philippians 4:6).
God wants you and I to live mentally healthy and whole. Anxiety is not His idea. It is a strategy of the devil to deviate you and I from our destiny in Him.
The following are questions to ask if you find yourself feeling anxious. It is not medical advice. However, answering these questions honestly might mean taking steps toward recovery.
Are you sleeping?
Sleep deprivation is a form of torture. Torture. It turns the strong and powerful into weak and vulnerable.
"In peace I will lie down and sleep, for you alone, O Lord, will keep me safe" (Psalm 4:8).
Healthy sleep patterns are essential for well being. The better the sleep, the more able you are to cope. It's time to prioritize sleep.
Are you over-committed?
Life needs space. Space is not laziness or selfish. It is Sabbath rest.
We budget our finances but we also need to budget time. Some items need to be weeded out in order to balance the budget. Likewise, certain tasks need to be removed from our routine for life to stay balanced.
What is draining your energy? What are you doing that someone else can do for you? It might be humbling, but it's better than burnout.
Are you attending church?
Church is a place of life, encouragement, and strength. Church is a refuge of restoration and healing. Corporate praise and worship will positively impact your health.
When things aren't okay, we have a tendency to hide. Don't hide from church.
"And let us not neglect our meeting together, as some people do, but encourage one another, especially now that the day of his return is drawing near" (Hebrews 10:25).
Are you praying?
Are you taking worries to the Lord and most importantly are you listening to His response? Is your heart open to hear His words to you? His words of peace. His words of hope. His words of life. Prayer will increase your peace and stamina.
"Then you will experience God's peace, which exceeds anything we can understand. His peace will guard your hearts and minds as you live in Christ Jesus" (Philippians 4:7).
Are you meditating on the right things?
Constant meditation on negative and fearful outcomes will induce worry. What if you thought differently?
"And now, dear brothers and sisters, one final thing. Fix your thoughts on what is true, and honorable, and right, and pure, and lovely, and admirable. Think about things that are excellent and worthy of praise" (Philippians 4:8).
Fix your thoughts, not on fear and negativity, but on the lovely and true.
It will take strategy. It might mean placing Scripture all over the house or forgoing certain movies and programs on Netflix because they feed fear and harmful thinking. It may mean proactively confessing Scripture each morning about who you are in Christ.
Are you exercising?
"Dear friend, I hope all is well with you and that you are as healthy in body as you are strong in spirit" (3 John 1:2).
If you want a strong spirit you need a healthy body. >1 Timothy 4:8 recognizes physical training as valuable. Studies show mental benefits and increased coping ability through physical exertion. Perhaps it's time to breathe fresh air and pound the pavement.
Are you getting help?
You are not a basket case. You are not crazy. Anxiety does not define your life. Everyone needs help. You are not an island.
Pick up the phone and make an appointment to see your doctor. Be honest. Be open. Healing will come. Strength will return.
"For God has not given us a spirit of fear and timidity, but of power, love, and self-discipline" (2 Timothy 1:7).
Sarah Coleman is an Australian wife, mother and Senior Pastor. Download her free eBook, Be Amazing: You Know You Want To and read  more of her thoughts at sarahcoleman.com.au.
Publication date: October 31, 2016