Are You a Worrier?
Carolyn Mahaney and Nicole Whitacre

Contributors

2008

16 Aug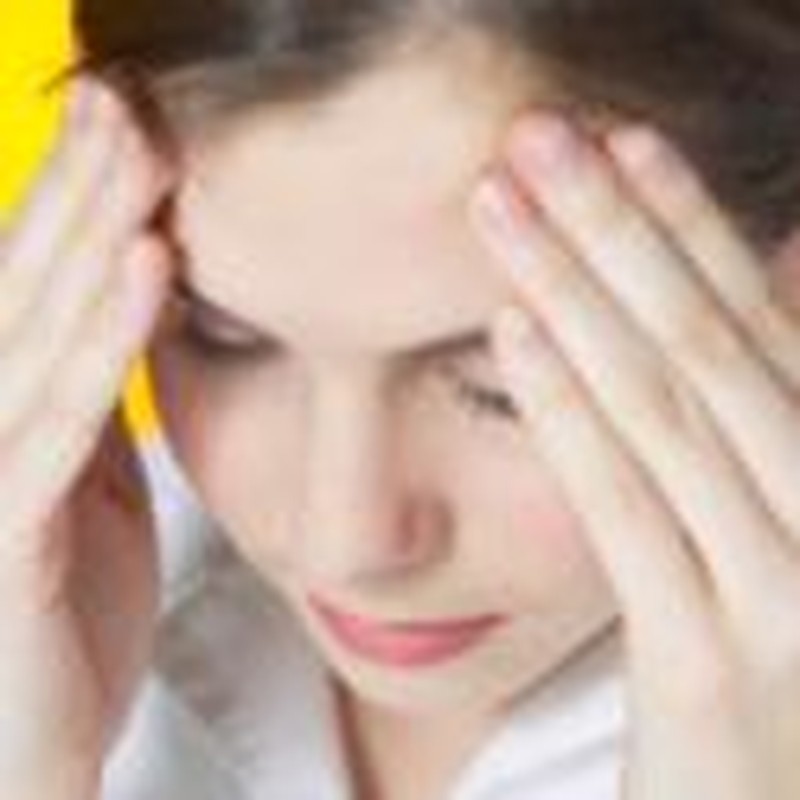 Nicole: Anyone out there afraid for your kids? I thought I saw a few hands go up. Mine sure did.
These fears come in all shapes, sizes and packages. I don't need to suggest any for you. You know what your fears for your children are. You were probably thinking of them just this morning.
In his book Running Scared (which I highly recommend), Ed Welch gives us the biblical solution to our fears: we need to fear more. We need to fear God more. For "when you fear the Lord, there is not much else to fear." The fear of the Lord banishes our fears for our children. Dr. Welch illustrates:
"If you are trained in medicine and have parented five children, you aren't going to worry when your neighbor asks you to watch her ten-year-old for twenty minutes. If you really want to fight fear, learn to fear Someone who captures your attention in such a way that your other fears suddenly seem pedestrian and unimportant."
But there's more. When we learn to fear God, we will actually be protecting our children. Proverbs 14:26 says, "He who fears the Lord has a secure fortress, and for his children it will be a refuge."

So if you want to be rid of those nagging fears and be a means of God's protection for your children, fear the Lord today. Allow His wisdom, goodness, love, power and holiness to capture your attention. Then tell your kids about the awesome God we serve.
Grace When We Truly Need It
Carolyn: Tell me you can't relate to this scenario. You talk to a woman who is in the middle of a trial. She testifies to God's overwhelming and sustaining grace. You marvel at her peace and joy that belies her suffering. But instead of praising God for His evident faithfulness, you begin to imagine yourself enduring her ordeal. How would I cope? I don't think I could handle it. I hope it doesn't happen to me. With high-definition clarity and color you see yourself in the midst of her ordeal. Grace is nowhere to be found, and you are gripped by fear and dread.

So often we ignore the awesome displays of God's faithfulness to people in trials and instead imagine ourselves in their situation, minus the grace of God. We would do well to heed Elisabeth Elliot's wise reminder that there is no grace for our imaginations. None. It's simply not available. God is not waiting in the wings to help us through whatever horrible imaginary trouble we can conjure up today. But His goodness is stored up and will be abundantly poured out whenever we walk through a real trial.
I've passed along this piece of advice to oodles of women. Maybe that's because there are so many like me who easily submit to fear. So let's resolve together: the next time we observe someone going through a trial, let's turn off our imaginations and instead fix our gaze on the marvelous, abundant, overwhelming and timely grace of God—the same grace that will be available to us when we actually need it.
"…do not fear anything that is frightening." 1 Peter 3:6
Article originally posted in CW Parenting in August 2008.
---
This article was adapted from "Girl Talk" - a
blog
kept by Carolyn and her three daughters for women in all seasons of life.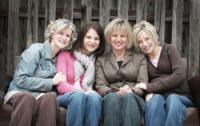 Carolyn Mahaney is a wife, mother, homemaker, and the author of Feminine Appeal: Seven Virtues of a Godly Wife and Mother, Girl Talk: Mother-Daughter Conversations on Biblical Womanhood and Shopping for Time: How To Do It All and Not Be Overwhelmed (written with her daughters). During her more than 30 years as a pastor's wife, Carolyn has spoken to women in many churches and conferences, including those of Sovereign Grace Ministries, which her husband, C.J., leads. C.J. and Carolyn have three married daughters and one sixteen-year-old son, Chad.
Nicole Whitacre is the oldest daughter of C.J. and Carolyn Mahaney, as well as a wife, mother, and homemaker. She assisted her mother with Feminine Appeal, and is the senior writer for Girl Talk. Nicole and her husband Steve—who is a youth pastor at Sovereign Grace Church—have a son Jack, age 6, and a daughter Tori, age 2.
Kristin Chesemore and her husband Brian are the busy parents of three boys. Andrew is 9, Liam is 6, and Owen is 5. In the little spare time she does have, Kristin supports Brian in his role as a Married Life pastor at Covenant Life Church.
Janelle Bradshaw has been married to her husband Mike, and they have beautiful daughters Caly, age 3 and MJ, 8 months. Mike serves as Pastor of Children's Ministry at Covenant Life Church.
Pictured above, left-right: Janelle, Kristin, Carolyn, and Nicole