Fighting Fears of the Future
Lori Freeland

Crosswalk.com Contributor

2011

2 Dec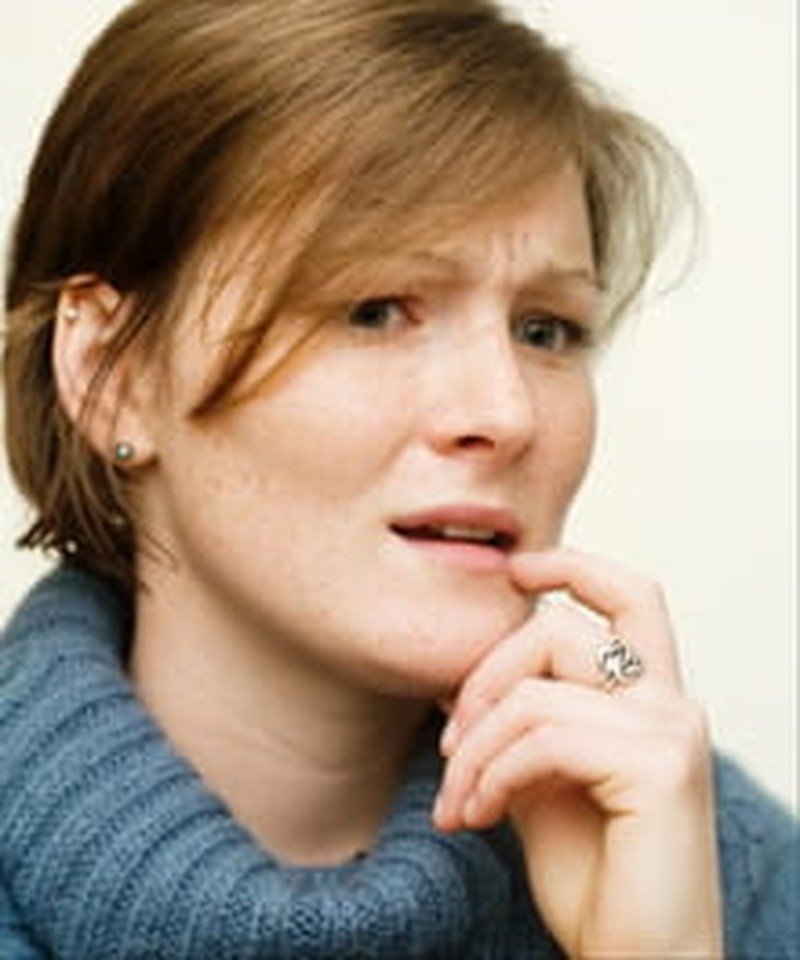 After a recent Mom's Movie Night Out, I stood in the lobby catching up with friends I hadn't seen in a while. Becky waited against the wall, alternating her gaze between my face and my arm.
"What?" I asked her.
She leaned forward and touched a small brown spot on my upper arm. "I think you need to come have that mole removed."
Lesson number one—Never go to the movies with your doctor.
Lesson number two—Wear long sleeves if you do.
Shaving off my mole with a razor blade? Not my first choice activity. I shuddered. "I think it's good. Let's go out to eat instead."
She raised her eyebrow. "Call my office Monday."
All weekend I thought about that razor blade and cringed. I asked my husband to come with me and hold my hand. "I have to work," he said. I told my kids. My son, who gives himself nightly injections, called me a big baby. My daughter offered to perform a musical to take my mind off the pain.
I decided to go alone.
Monday arrived and I sweated the creepy crawlies out in the waiting room reading Fit Pregnancy, even though the last time my belly swelled from child had been 2001. The nurse called my name and took me back to the room. She set out the equipment for my mole excavation.
My hands shook.
When she finally left, I eased back onto the crunchy white paper and closed my eyes. It's no big deal, I told myself.
"Oops." The nurse returned pushing a box on wheels. "Forgot this."
"What is that?" I jerked up.
"It cauterizes the wound when she's done." She smiled and pulled the door shut.
What? My tiny mole hole would need to be cauterized? Like burned?
Just as I geared up to sneak out, Becky walked in. "Ready?"
"No, but go ahead. Just remember next time we get together, we have to do something fun that doesn't involve you cutting or me crying."
Just in case you worried about my mole—the procedure went fine. Turned out super doctor found another suspicious bugger on my back and I had a double molectomy. But true to her word, after numbing spray and Lidocaine, I didn't feel a thing. I love you, Becky!
Sometimes anticipation feels worse than the actual event. I waste so much time and energy dreading things that may happen or things that aren't half the big deal I've made them out to be.
Worst case scenario? Real life plays out exactly like my imagination pegged it. Counting the pre-worry anxiety, I've wasted double the time and energy fretting.
I think that's why God tells me not to go there. "Therefore I tell you, do not worry about your life…Can any one of you by worrying add a single hour to your life? Therefore do not worry about tomorrow, for tomorrow will worry about itself" (Matthew 6:25, 27, 34 NIV).
I can't change the outcome of an event with worry. But I can drive myself crazy with the pain of dread. And I often do.
God has a much better use for my time than worry. "But seek first his kingdom and his righteousness, and all these things will be given to you as well" (Matthew 6:33 NIV).
I think I lost a good twelve hours of my life dreading what turned out to be a non-event. I still may think twice about going to see another movie with Becky.
Or I maybe I'll just wear a sweater.
Lori Freeland is a freelance author from Dallas, TX with a passion to share her experiences in hopes of connecting with other women tackling the same issues. She holds a bachelor's degree in psychology from the University of Wisconsin-Madison and is a full time home school mom. You can visit her blog at http://www.lafreeland.com/.