7 Gift Ideas for the Women in Your Life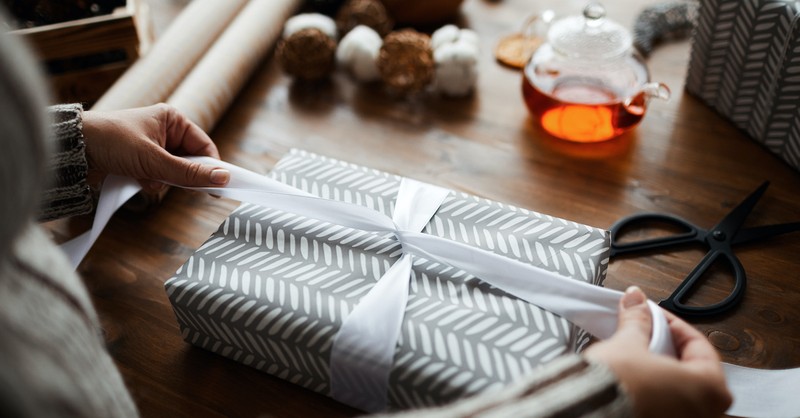 Sisters in faith, gal pals, and besties, they all hold a significant and valuable place in your life. One of the ways to show gratitude and regard for these lovely ladies is to give them a gift or token of appreciation. Whether it is for Galentine's Day, a birthday, or just a friendly present to lift their spirits, consider some unique ideas for your favorite gals.
1. Throw Back Thoughtfulness
Within all of our hearts lies a soft spot for nostalgia. Think about throwing together a kit to be a kid again with a few simple things to throw together. If you are a child of the 90's or early 00's teen, it can be easy to find some of the classic snacks such as Oreo O's, Dukaroo's, or Wonder Ball Chocolate's available again in local grocery stores. Many fashions from back in the day are popular again, and some of the accessories would make a great addition, like scrunchies and tattoo necklaces. Of course, none of this would be complete without some of the old-school classics, from movies to television shows. Thankfully with the ease of streaming services, most of our favorites are easily grabbed, or you can purchase DVD sets of the classics to include in your gift basket straight from the days when things just seemed a little better.
2. Disney Favorites
In the same heart as a decade's throwback from yesteryear, a Disney-themed gift can also tap into the child within. Ask her who her favorite Disney Princess is or what Disney character she loves, and take a gander online at some of the character merchandise available. Etsy, in particular, provides a plethora of unique themed gifts from just about any character you can imagine. Typically, we identify with a character because they are someone or something that we wish we could become, or we find a kindred spirit with, so in celebrating that character, you are helping the recipient of the gift feel known in a special way that is reflective of their heart. Gifts such as these may bless even more deeply than you realize.
3. Custom Prayer Journal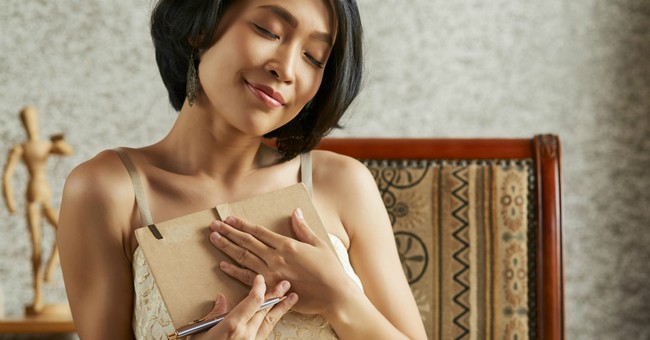 Photo credit: ©GettyImages/DragonImages
The greatest gift you can offer sisters of faith is fellowship and genuine prayer as they go through the highs and lows of life. A valuable way to pray for them is to make a guided journal literally of prayers and verses. Pick up a blank journal and fill within its pages a month's worth of daily verses along with a short prayer. Invite the Holy Spirit to guide the Scriptures you place daily; more than likely, the Lord will have something their hearts hunger and ache for that very day that it is read. It is also a way to become more intentional about lifting up those in your life in prayer through the writing down and practice of preparing such a gift. These make great gifts before times of significant life changes, perhaps a move, a new job, a loss, or before milestones such as graduations, an engagement season, or a wedding. It will also connect you both through life and serve as a bond in the Spirit towards sisterhood.
4. Something They Would Not Buy Themselves
It is not uncommon for ladies to often find themselves putting themselves on the back burner, which at times includes not spending money or funds on themselves in order to spend the money instead on husbands or children. Ask the Holy Spirit to help you find a gift that would help the recipient feel known, loved, and seen through the thoughtful gift you purchase them that likely they would not buy for themselves. Some of these items could include a gift certificate for a massage or that purse she always takes a moment to eye while shopping but quickly places down to avoid splurging. There is something remarkably special about when a friend goes out of their way to purchase a gift for you in this way over buying it for yourself as well; it adds a layer that makes it all the more loved whenever it is used.
5. Something From a Favorite Memory with Them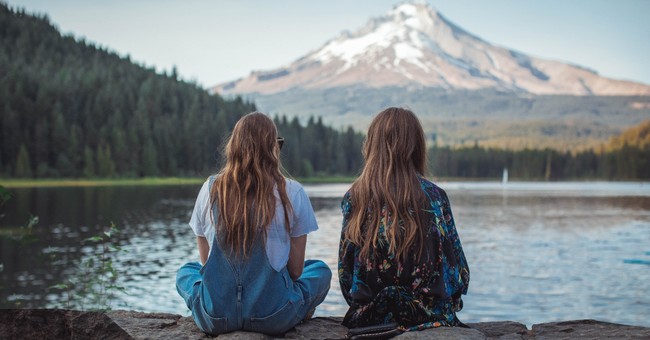 Photo credit: ©Unsplash/Roberto Nickson
Some of the greatest gifts life gives us are not tangible but are cherished memories held within our hearts. These moments can be recalled through items that rush them back as if you were there again. Perhaps a candle that smells like the beach on a favorite girl's trip or a college sweatshirt from the school you attended together. These items are rarely expensive, but they cultivate a rich emotion of a time gone by where your friendship was woven together in strength and joy. Never underestimate what that could mean to your friend in knowing those precious days meant something to you as well.
6. A Book to Study Together
If you are hoping to foster more friendship with someone, a great way to do that is to do an activity or go through a study together. Choosing a good book to read together and discuss can offer a weekly or bi-weekly set time in the books just for you to build a relationship and learn a thing or two along the way. The Illuminated Scripture Bible Series is another excellent way to grow together in faith by studying Scripture and bringing forward ideas, ponderings, or wisdom gleaned in the process. What a beautiful way to make new memories and encourage one another towards the Lord in faith as well!
7. An Acts of Service Coupon
Although coupon books can seem a little cliché, they can provide a kind act of service for a friend when used. Instead of placing a noncommitted date, pin down a date on a calendar when you can do something in kindness to take stress off of her. Perhaps providing babysitting so she and her husband can have a night just for themselves, or a homemade dinner prepared and dropped off at her doorstep to help during a busy week. Offering to help paint a room in her house could take loads off of your friend, as well as assisting in planting a garden, or even helping her organize a room in her house. These are all thoughtful gifts she may need more than she realizes. More often than not, those around you need help but won't ask. Offering and following through on that offer can bless deeply.
The Church of Acts can teach us a lot of what it means to be a community member in Christ and a giving and loving member of the community in our world. Next time you want to lift up one of your gal friends, consider Acts 20:35, "In everything I did, I showed you that by this kind of hard work we must help the weak, remembering the words the Lord Jesus himself said: 'It is more blessed to give than to receive.'" Helping others and blessing them will serve as something you are not only blessing another with but blessing God with through your sincere heart to help and honor.
Photo credit: ©GettyImages/AnnaStills
Cally Logan is an author and US History teacher from Richmond, Virginia. In her free time, she enjoys mentoring youth and spending time in nature. Her book, Hang on in There, Girl! Will be available everywhere on April 1, 2022. Check her out on Instagram and Twitter, @CallyLogan and TikTok Cally_Logan.