Hospitality: A Lost Art
Shirley Dobson

Author

2013

26 Apr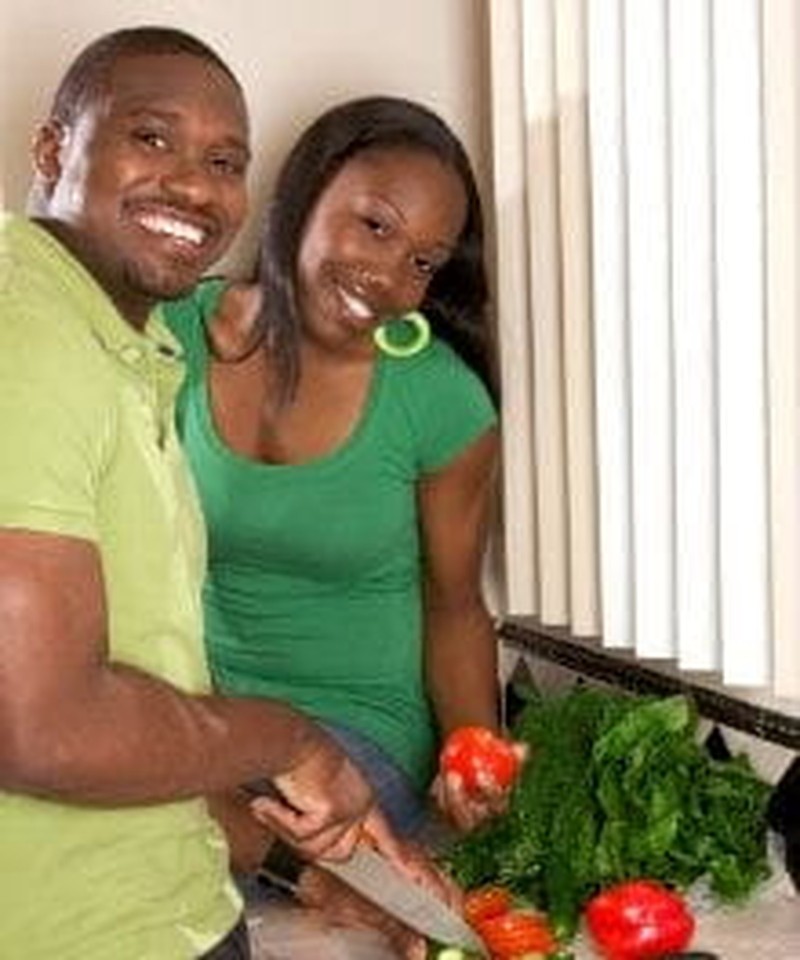 My husband isn't likely to admit it to you, but he is a very good cook, that is when family or friends can get him into the kitchen. His specialties have become some of our favorites. One of those rare events occurred several weeks ago when a physician friend and his wife joined us for dinner along with two other couples. Jim prepared his wonderful Southern fried chicken. He didn't need a recipe because when he was a boy, his mother taught him all he needed to know. Unfortunately she didn't teach him how to keep things clean while he works. He absolutely destroys my kitchen when he fries. Let me set the scene for you on that special evening.
Jim was adorned with an apron, and the canola oil was popping all over the stove. Ingredients were strewn everywhere when our guests began to arrive. Jim was up to his elbows in flour, and he trailed it all the way to the front door. Everyone caught the spirit of the occasion and pitched in to help. We were all laughing and having such a good time. Then when everything was ready, we sat down for a marvelous meal of perfectly fried chicken, mashed potatoes and gravy, and all the trimmings. It was soul food at its best. We topped the meal off with apple pie and frozen yogurt. (No, Jim didn't bake the pie.) The best part of the evening was the warm fellowship we enjoyed, replete with stories and laughter. There is no restaurant anywhere that could have provided the pleasure and unique cuisine of this evening spent together.
I loved it because I have always cherished family, faith, and friends. I'm sure it is because as little girl, I didn't grow up in a loving environment. My father had a severe drinking problem, so when guests came by for a visit, we never knew if my father would show up and embarrass us. I knew very early in life that, above all else, I wanted to have a loving, stable home when I grew up. I also wanted to marry someone like Jim. As it turned out, I had to wait until college to meet him. Other than my relationship with Jesus Christ, Jim has been God's greatest blessing in my life.
I wanted a home that would reflect the values that mean so much to me. I am not a decorator, but I have an eye for beauty and charm. The houses we have lived in have not been large, but they have been expressions of my personality. Having friends join us here in our townhouse for times of hospitality and fellowship is such a pleasure to me. The Scripture teaches that it is fitting and proper for believers to welcome others into their homes. Here are some of the references:
These verses leave no question about the importance of being gracious to others by inviting them into our homes. In 3 John 1:8  it reads, "We ought therefore to show hospitality to such men so that we may work together for the truth." In short, being kind to others provides an opportunity to introduce the love of Jesus to those who might not know Him. That is not only relevant to adults, but it also applies to children.
I taught Bible stories for years to my kids and to other boys and girls in our neighborhood. Many of them gave their hearts to the Lord, and some, including my son and daughter, have gone on to serve Him diligently as adults. But what about the art of hospitality? Both Danae and Ryan had a tendency to be messy when they were young, and I wondered if they were absorbing the principles on which home and family are built. During adolescence their rooms were often wrecked, and their clothes were scattered around. (Perhaps watching their father mess up the kitchen while frying chicken had a powerful influence on them.) After Danae was grown and had a place of her own, I was delighted to see how she kept her apartment. I visited her one afternoon and found everything clean and in good order. I walked over to a curio cabinet that held porcelain animals and other artistic items. I leaned over to take a closer look, and Danae said firmly, "Mom, you are leaving finger prints on the glass!" She gets it, I thought with a secret smile.
I learned years later just how well the lessons of hospitality had taken root. When Jim and I reached our fiftieth wedding anniversary a year ago, our daughter planned and hosted an event to help us celebrate. Our son, Ryan, lives in another state, so he was not available to participate though he helped financially. It was an incredible affair. Danae selected lavender and yellow for the decor, which were the same colors I had chosen for our wedding. The flowers were purchased by Jim's publisher, Tyndale House, and were gorgeous. They were chosen by an artistic friend, arranged by a local florist, placed into pedestal vases, and set onto round tables. A string ensemble was engaged to play classical music throughout the evening, and every detail of the program was exquisitely planned. Danae asked a comedian to entertain the guests, and a scrumptious meal was provided. More than one hundred and seventy-five guests attended the event, which was held in the California church where we had been members for more than thirty years. The banquet room where we gathered looked like a wedding  ceremony was about to begin. It was a wonderful evening, and I couldn't have been more proud of my son and precious daughter.
And now, as further evidence of Danae's early home life, she has asked me to coauthor this book on Christian hospitality. It was her idea because, to my delight, she too loves family, faith, and friends.
We hope you enjoy the stories, photos, and recipes provided in the pages that follow. If you put them into practice, perhaps your grown daughter will someday implement them in her home. But be careful not to get your fingerprints on her glass cabinet.
Taken from: Welcome to Our Table. Text Copyright © 2012 by Shirley Dobson and Danae Dobson. Published by Harvest House Publishers, Eugene, Oregon. www.harvesthousepublishers.com. Used by Permission.
Publication date: April 26, 2013