How to Find God's Love After an Abortion
Whitney Hopler

Crosswalk.com Contributing Writer

2013

17 Jan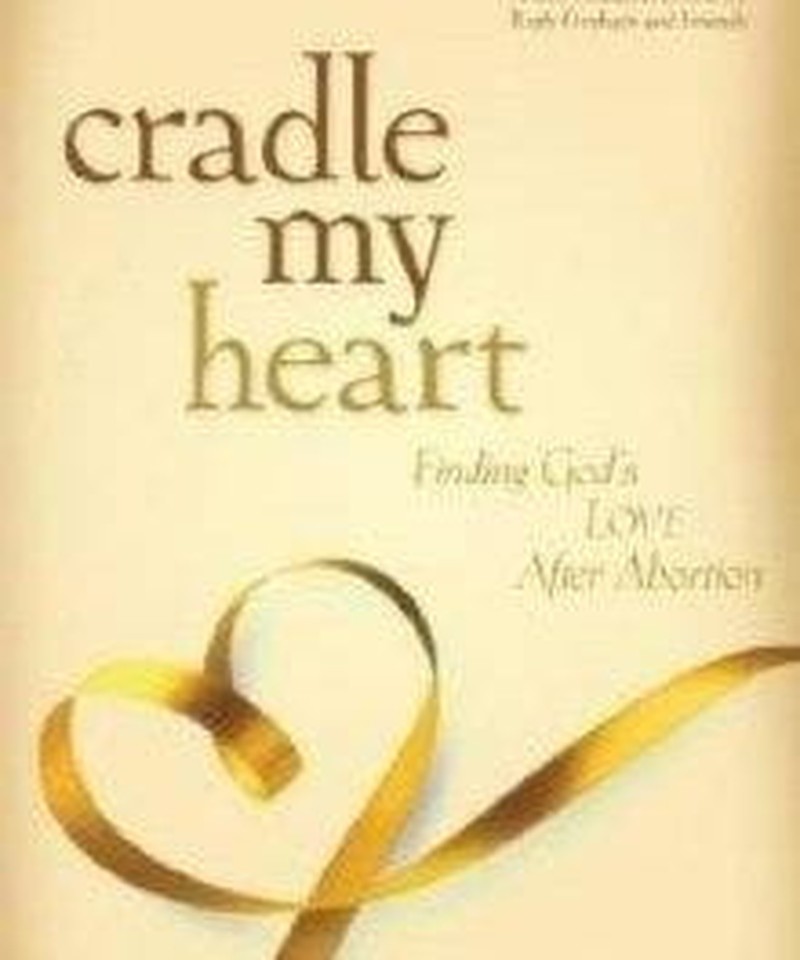 Editor's Note: The following is a report on the practical applications of Kim Ketola's book, Cradle My Heart: Finding God's Love After Abortion (Kregel Publications, 2012).
If you've had an abortion, the pain of your grief and shame over deciding to take the life of your child may make you feel like avoiding God, worried that He may not really love you anymore after what you've done.
But God loves you no matter what, because His love for you isn't based on what you do, but on who you are: one of His own beloved children. Out of the despair of death that abortion has brought into your life, God promises to bring the hope of new life if you pursue healing through a relationship with His Son, Jesus.
Here's how you can find God's love after an abortion:
Decide that you want to get well. Choose to move on from being stuck in the past and pursue the healing that God is offering you. Rather than continuing to suffer in silence, reach out to Jesus in the midst of your pain and invite Him to begin the healing process in your life. Seek the support of a few trusted friends or people in a support group or Bible study group whom you can trust to listen to you and pray for you without judging you. Begin to talk about your abortion with them as the Holy Spirit leads you.
Ask Jesus to give you His perspective on the abortion. Spend time with Jesus in prayer, asking Him to help you reflect on the abortion from His perspective so you can think about it accurately. Face the truth that the abortion was a mistake and a sin (not just a morally neutral choice), because it involved killing an innocent child (not just removing tissue from your body). Confess the reality of your sin and allow yourself to feel God's sorrow about it, which will motivate you to repent of it. But as you do, remember that Jesus doesn't plan to condemn you, but instead to heal you. His plan is not to cast you out from a relationship with Him, but to cradle you in His loving care. Ask Jesus to speak to you through the words of the Bible as you read, study, and meditate on them as you heal and move closer to Him. Pray to be able to sense His deep love for you and to learn how to trust Him more.
Trust in the power of God's love to purify and redeem you. Don't waste time or energy seeking healing through self-help tactics, since they don't have any real power to help you. Instead, focus your efforts on relying more on the Holy Spirit to empower you each day, since that's what will bring true transformation into your life. The more you rely on the Holy Spirit rather than on yourself, the more God's love will flow through your soul – and when you have a saving relationship with Jesus, that love will purify you from sin and redeem your pain, so that something good will result from it.
Learn how to live in love and forgiveness. The aftermath of abortion can lead women to self-defeating behaviors such as promiscuity, addictions, eating disorders, and even suicide. But you don't need to live a defeated life in which you don't accept God's love and forgiveness because you don't feel worthy of it. Since God has deemed you worthy of His love and forgiveness and wants you to accept it, start doing so every day, and your confidence will grow. Remember that there's nothing you can do to either earn or destroy God's love for you, and that He freely forgives you when you place your trust in Jesus. Empowered by God's love and forgiveness in your life, you're free to build healthy relationships with other people in which you give and receive love and forgiveness to each other. Ask Jesus to help you learn new, healthier patterns of relating to people so that you can love and forgive them as He leads you.
Rest assured that your child is in heaven. You don't need to worry about whether or not the child you aborted is in heaven, since the Bible indicates that Jesus has mercy on all children who die. Believe that Jesus has made a way for your child to be with Him in heaven, and look forward to meeting your child when you get there, since your child is in the presence of perfect love and will therefore be forgiving and accepting of you when you meet.
Honor your child's memory with memorials. Ask God to guide you to the best ways of memorializing your child to honor the memory of him or her. Consider ways such as: naming your child, planting a tree or placing flowers on your church's altar in memory of your child, placing a memorial stone in a cemetery or garden, releasing balloons after prayer to symbolize your newfound healing and hope, and holding a simple memorial service for your child with trusted friends and family in attendance.
Dedicate yourself to serving God by serving others in ways that your experiences healing from abortion have prepared you to do. God always blesses people so that they can carry His love forward by blessing others. So don't let your healing be the end of the story of how God has worked in the aftermath of your abortion. When you dedicate yourself to helping others (from children in need to other women who are healing from abortion experiences), God will use your efforts to bring about powerful change for the better in people's lives. Ask the Holy Spirit to help you tell others about what you've learned throughout your recovery process. Listen to the Spirit's guidance every day so you can discern the best ways to serve others, perhaps by: volunteering time or donating money to a local pregnancy center, talking with other women who are hurting from abortion experiences and supporting them in prayer, sponsoring a child through a world mission organization to help that child get out of poverty, or volunteering to care for children in your church's nursery or read to children at a local school.
Adapted from Cradle My Heart: Finding God's Love After Abortion, copyright 2012 by Kim Ketola. Published by Kregel Publications, Grand Rapids, Mich., www.kregel.com.
Kim Ketola is a sought-after writer and motivational speaker with the Ruth Graham and Friends conference. After 30 years in the broadcasting industry, she founded a nonprofit organization through which she presents professionally accredited conferences to equip counselors and help individuals recover from the emotional and spiritual wounds of abortion. Kim lives in Atlanta, Georgia. Visit her website at: kimketola.net.
Whitney Hopler is a freelance writer and editor who serves as both a Crosswalk.com contributing writer and the editor of About.com's site on angels and miracles. Contact Whitney at: angels@aboutguide.com to send in a true story of an angelic encounter or a miraculous experience like an answered prayer.
Publication date: January 17, 2013