In Walked Miss Louisiana
Jen Booth

Crosswalk.com Contributor

2010

13 Feb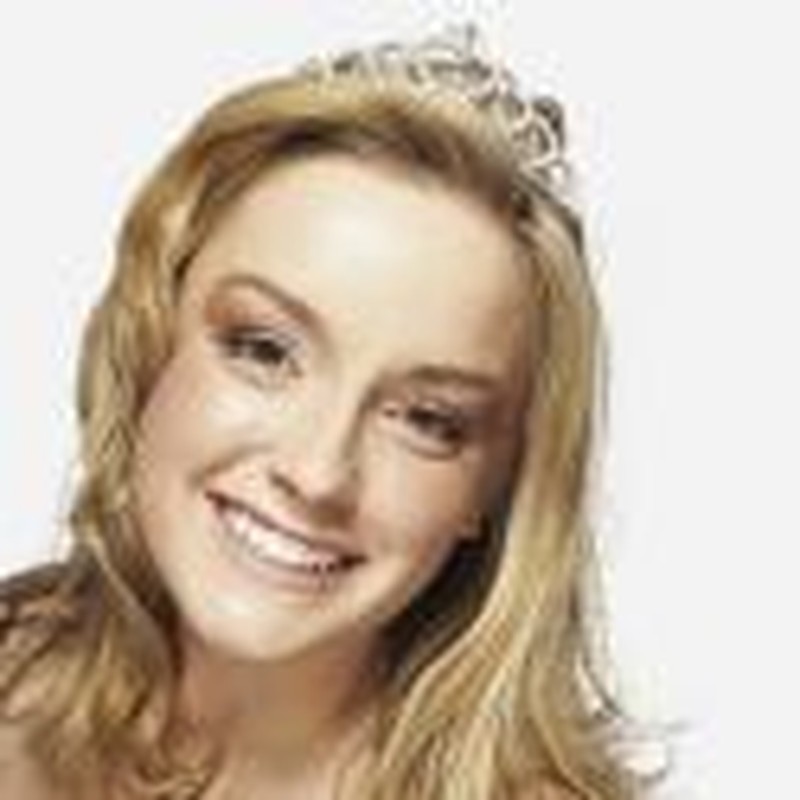 As I have grown in my walk with Jesus, I've learned two valuable lessons. One, that he will do whatever it takes to pull me from my selfishness and make me see a situation His way. And two, that he often does it with a sense of humor.
Recently, as I sleepily began my morning routine, I made the mistake of looking closely at my face in the mirror. I noticed a strange, squiggly line between my eyes that I knew had not been there the night before. A wrinkle! I was horrified. As I groaned and reached for my concealer, I saw the next tragedy- a large pimple sat on the end of my nose, perfectly positioned so that my new wrinkle was pointing straight down at it. Talk about a double whammy!
This began a critical head-to-toe assessment, going through the usual bemoaning of bad skin, thin hair, and growing thighs, etc. I left for work with powder and concealer safely tucked away in my purse in case I needed emergency camouflage. I felt extremely self-conscious for the rest of the day. I had vague memories of high school, where one imperfection equaled "ugly duckling status," and those old feelings of inferiority resurfaced.
My anxiety eased greatly when I met a friend for lunch the next day. She is a very wise, godly woman with a huge passion for Jesus Christ, and I cherish my times with her. We talked about struggling with self-image and the quest to be beautiful. She told me she wondered how much of the attention she paid to her looks was for the sake of pleasing her husband, and how much of it came from the desire to think well of herself. We both agreed that wanting to look our best for our husbands is a biblical, God-given quality. But where was the line between wanting to be beautiful for them, and wanting to look good in order to feel good about ourselves? She made a point that struck me hard. "Our culture tell us we have to look a certain way in order to be beautiful, and I hate that. I know I can't find my value or identity in how I look, but in how God values me. My identity is in Him."  
I felt God's not-so-gentle nudge right then, as my spirit was pricked with the realization that I was seeking my identity through my beauty (or lack of, as I felt.) I repented my agonizing over such an insignificant thing instead of using that energy to find ways to bring Him glory. I asked God to forgive me and to help me truly find my identity in Him. I left from lunch stronger and more focused, feeling as if I had crossed some spiritual milestone. I felt quite proud of myself. I was on fire!
That is, until the next day.
Isn't it funny how God humbles us, changing our perspective before we can blink? Oh, take heed, lest you fall again!
The nursing home where I work hosts a tea each year during the Watermelon Festival, and the local pageant queens visit with the residents. It's a lot of fun, and I enjoy milling around, serving refreshments and mingling. That day, I felt no envy toward the beautiful women with flawless skin -- God thought I was beautiful, and that was enough for me.
Then -- in walked Miss Louisiana. She had thick blond hair, perfect skin, and a great figure. I couldn't help but stare. She introduced herself and began greeting the residents. She had her picture taken with several of them and with some staff members. Before I realized it, the inferiority disease enveloped me. Whatever spiritual strides I thought I had made the previous day quickly disappeared.
On the way home from work, my husband, who works at the same nursing home, made a comment about how well the day went. I heard myself snap, "Oh, yeah. I bet you were really happy getting your picture taken with Miss Louisiana." He chuckled, which, you ladies know, never helps a situation.
And so I kept pushing. "Didn't you realize the back of her dress was open? I guess if I looked like that, I wouldn't mind wearing half a dress, either!" As soon as those words left my mouth, I felt God's not-so-gentle nudge again, as He illuminated my sin and pride. How hateful of me to even think about another person like that!
Just then, I noticed my husband's hysterical laughing "Beans (my nickname), what am I gonna do with you?"
I still have a long way to go, I thought.
Our culture teaches us that a woman is valuable if she fits Hollywood's standard of beauty. Her worth is determined by her weight, her style, and a thousand other particulars. As many have stated before me, this philosophy has even permeated the church to an extent. Young people often seek a spouse who is good-looking before determining if other more important qualities exist.
Being consumed with appearance is blinding. It turns our focus inward instead of outward, limiting our service to God, and limiting our ability to see others' needs. We are told in 1 Peter 3:3-5: "Your beauty should not come from outward adornment, such as braided hair and the wearing of gold jewelry and fine clothes. Instead, it should be that of your inner self, the unfading beauty of a gentle and quiet spirit, which is of great worth in God's sight. For this is the way the holy women of the past who put their hope in God used to make themselves beautiful." How can God use us if we are striving for the admiration and praise of the world?
If we focus on ourselves, we believe that other people see all the bad things we see. Why my attention turns inward, I begin to think people see me as "frumpy girl", or, "the girl with all the acne" because that's how I see myself. But if I am focus on Jesus, I will begin to identify myself as "Disciple", "Child of God", or "Ransomed." Hopefully, as I turn my eyes more and more to Him, others will see His traits in me, and I will become more like Him instead of trying to become a carbon copy of what our culture demands.
My wonderful Creator poured His grace on me. He adopted me as His daughter through the blood of Jesus, and I belong to Him. That is my identity. If you are having an identity crisis like I did, meditate on Galatians 3:25: "Now that faith has come, we are no longer under the supervision of the law. You are all sons of God through faith in Christ Jesus, for all of you who were baptized into Christ have clothed yourselves with Christ."
I definitely haven't overcome my struggle completely, but praise God, I'm learning!
Prov. 31:30 "Charm is deceptive, and beauty is fleeting; but a woman who fears the Lord is to be praised."
Eph 1:17-23-: 17" I keep asking that the God of our Lord Jesus Christ, the glorious Father, may give you the Spirit of wisdom and revelation, so that you may know him better. I pray also that the eyes of your heart may be enlightened in order that you may know the hope to which he has called you, the riches of his glorious inheritance in the saints, and his incomparably great power for us who believe. That power is like the working of his mighty strength, which he exerted in Christ when he raised him from the dead and seated him at his right hand in the heavenly realms, far above all rule and authority, power and dominion, and every title that can be given, not only in the present age but also in the one to come. And God placed all things under his feet and appointed him to be head over everything for the church,  which is his body, the fullness of him who fills everything in every way."
Originally posted November 16, 2007
---
Jen Booth is a social worker and a budding author. She resides with her husband in Louisiana. You can contact her at jenbooth26@aol.com.